If you've ever tried to duplicate your stylist's blowout technique at home, you know it's easier said than done. From tangled strands to shoulders that ache like you just finished a long gym session, achieving a salon-quality blowout isn't for the faint of heart. Well, until now.
We've compiled a list of the best professional tips and tricks you need to get four different blowouts at home, from pin straight locks to glamorous curls. Now you can leave tugs, tangles, and bad hair days behind you.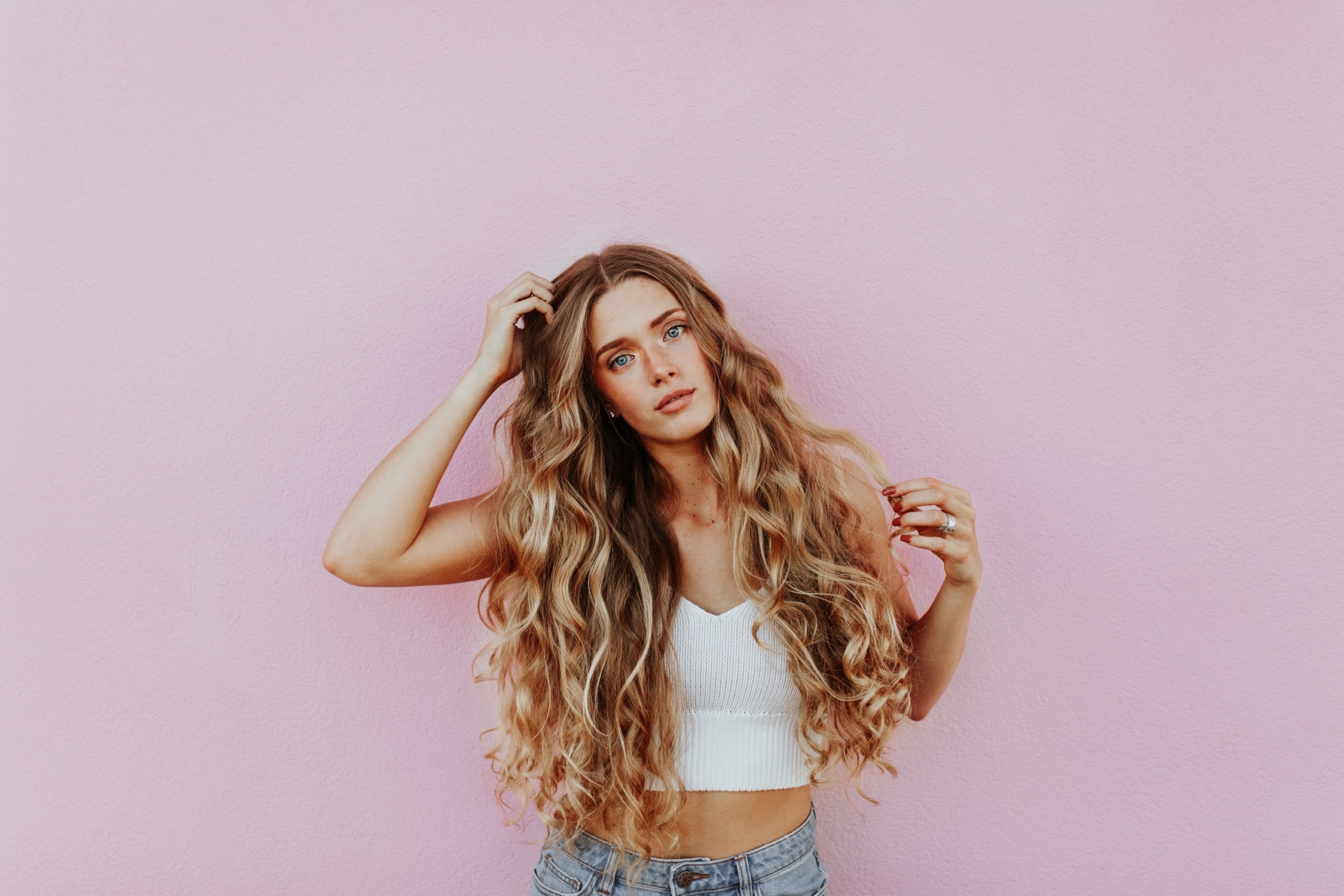 Your blow out starts in the shower
This may be a no-brainer, but we're still throwing it in. A good blowdry hairstyle starts with a deep shampoo and conditioner. Look for formulas that address your hair type–fine hair will benefit from volumizing formulas, and thicker hair loves nourishing shampoos and conditioners.
Remove excess moisture from your hair
Have you ever noticed that your strands frizz more after you've used a blow dryer? This happens because hair is especially fragile when it's wet, so whipping sopping wet strands around with a blow dryer can cause split ends, breakage, and frizz.
Instead, use a microfiber towel (or an old t-shirt) to blot excess moisture from your hair. Once it is no longer dripping wet, use a wet brush or a wide-tooth comb to detangle your hair.
Pro tip: Start combing at the bottom and work your way up to your roots. If you start at your roots, you can rip out tangles and take your hair along with them.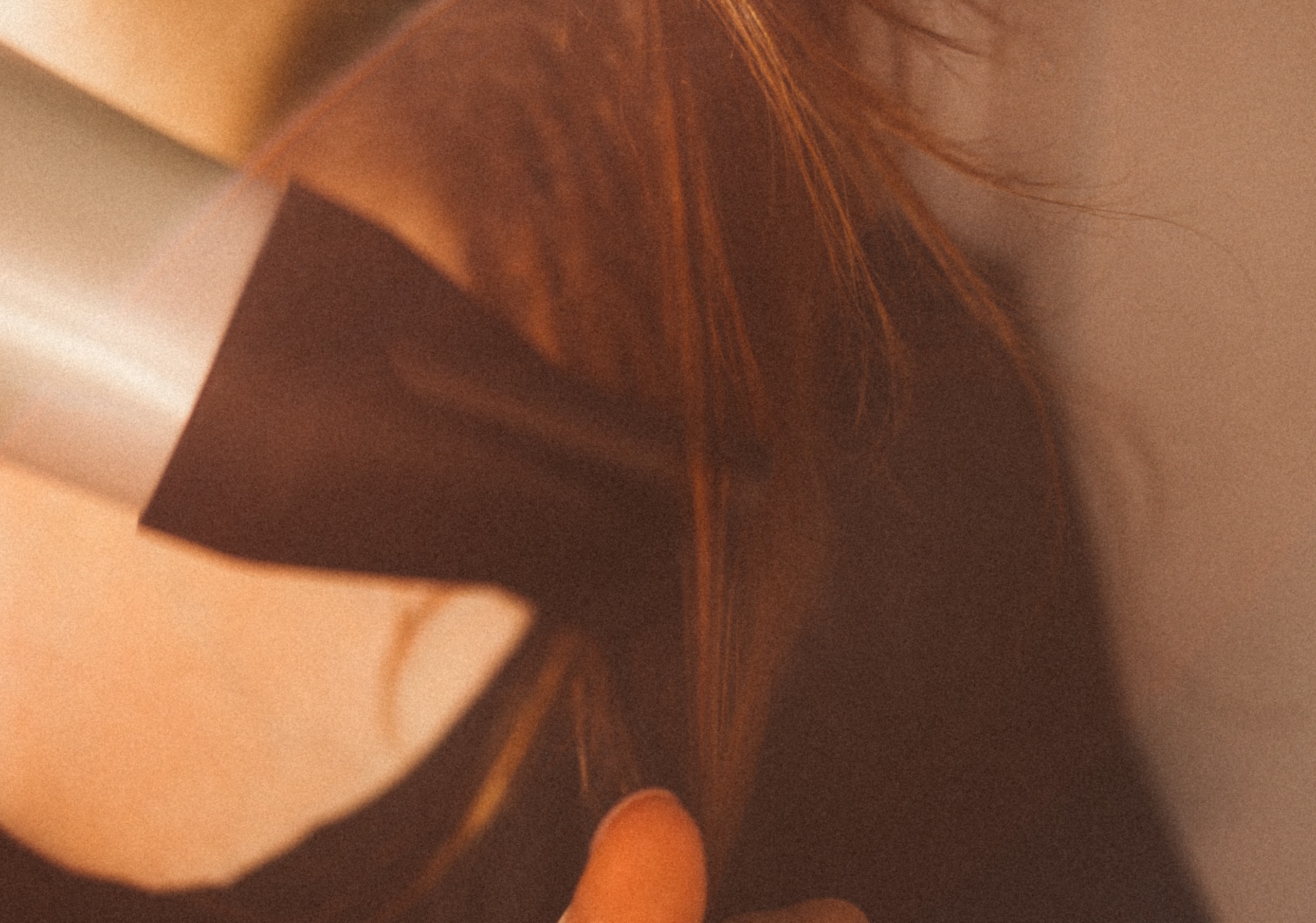 Protect your strands from heat damage
You should always use a heat protectant when you heat style your hair. Even when set to the lowest temperature, heat styling creates damage. A good heat protectant will seal the cuticle of your hair, preventing split ends and adding shine to your hair. Aveda Brilliant Damage Control Spray works for all hair types, creating a barrier between your strands and the heat without weighing down your hair with excess oils.
Rough dry your hair without styling
With the hair dryer on low or medium heat, work through your hair with your fingers as you blow it mostly dry. When your hair is 70-80 percent dry, give it a careful comb through to remove any tangles. Rough drying your hair beforehand ensures your locks are completely dry when you start shaping your hair, which is essential if you want to eliminate frizz.
Make sure you have the proper tools
Now is the perfect time to work a dollop of your favorite mousse through your hair. The right products add volume and shine, so the finished product will look like you just stepped out of the salon. Once you've applied the product, snap the concentrator nozzle onto your blowdryer. You can skip this step, but the blowout won't last nearly as long
This nozzle directs your hair precisely in the direction you want it and reduces frizz. Additionally, you'll need a flat vented brush for straighter hair or a round brush for a more voluminous look. If bouncy waves or slick strands are your end goal, break out your favorite curling wand and a flatiron, too.
Style your hair
Part your hair into four equal sections to speed up the styling process, use alligator clips to hold each section, and begin working from front to back. Now you're ready for the fun part: choosing a blowout style.
Beachy Waves
A tousled, beachy look is one of the easiest styles to create in terms of technique. Dry your hair with a flat brush, then create loose waves with a large barrel curling wand. Once your hair cools, ruffle your hair with your fingers to break up any uniform waves, then finish off with a texture spray for a more natural look.
Voluminous Waves
If you love the look of big, bouncy waves, you'll need a volumizing mousse, round brush, and curling wand. You can use a wand with a large barrel for looser waves, or start with a smaller barrel and shake out your curls before they set too tightly. A great method to add more volume is alternating the direction of your waves so that some curl toward your face and others curl away from your face.
Top it off with a quick blast of hairspray or allow your waves to drop naturally throughout the day, giving you beachy, second-day hair the next morning.
Sleek and Polished
For a glossy, pin-straight look, use a serum or a smoothing oil in place of volumizing mousse. Dry your hair as straight as possible using a flat brush, then go over it with a flatiron, chasing it with a fine-tooth comb for extra longevity and polish. Finish the look with humidity-fighting hairspray.
Finished, Not Flat
This is the perfect style if you love straight hair but want a hint of volume. You can achieve this look in one of two ways. Either blow dry with a paddle brush, and then create subtle bends with a flatiron, or use a round brush to create a bit of texture and volume in your locks.
Achieving the perfect blowout requires a little patience, practice, and perfect tools. In no time, you'll be able to get the style you love without spending cash and time at the salon.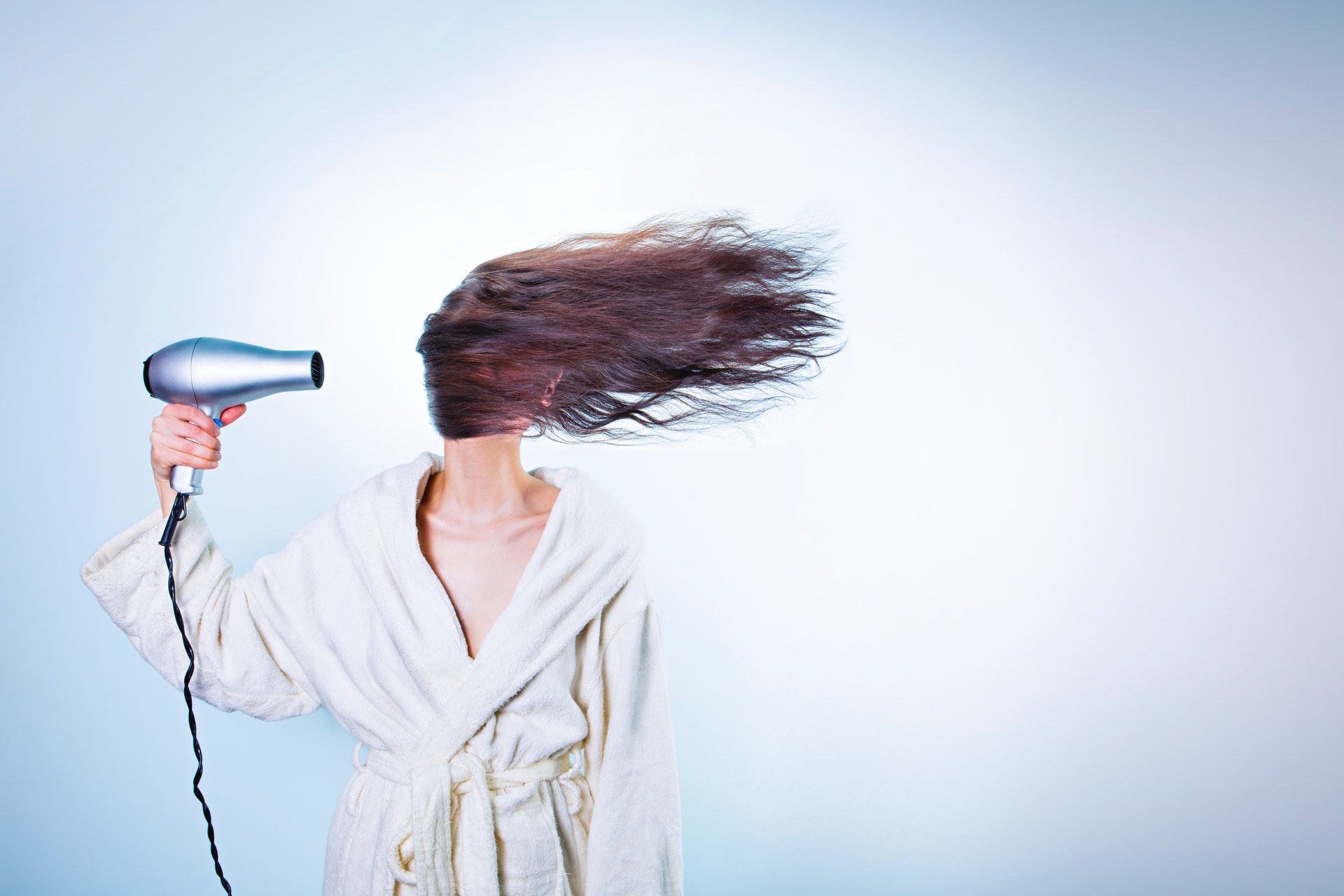 Editors' Recommendations