Pregnancy is a rollercoaster, to say the absolute least. Among the painful and uncomfortable symptoms, there are plenty of great perks too. For example, because of all the excess nutrients intake and hormone production, your hair can become unbelievably thick and full.
As you progress further into pregnancy, the list of things you can't do just continues to grow. Luckily, having a little fun dyeing your hair remains on the "do" list all pregnancy long.
Is highlighting your hair when pregnant safe?
On the whole, hair dye is perfectly safe to use during pregnancy. According to the American Pregnancy Association, "most research indicates the chemicals found in both semi-permanent and permanent dyes are not highly toxic and are safe to use during pregnancy. In addition, only small amounts of hair dye may be absorbed by the skin, leaving little that would be able to reach the fetus."
Of all the color treatments you could opt for, highlighting is among the safest because dye is generally kept away from the scalp where it might be soaked up and enter your bloodstream.
However, hair dye still contains chemicals, so it's more important than ever to take necessary precautions including:
Make sure you are in a well-ventilated area.
Do not leave the dye on longer than indicated in the package instructions.
Rinse your scalp thoroughly at the end of the treatment.
Wear gloves.
Follow the package directions carefully.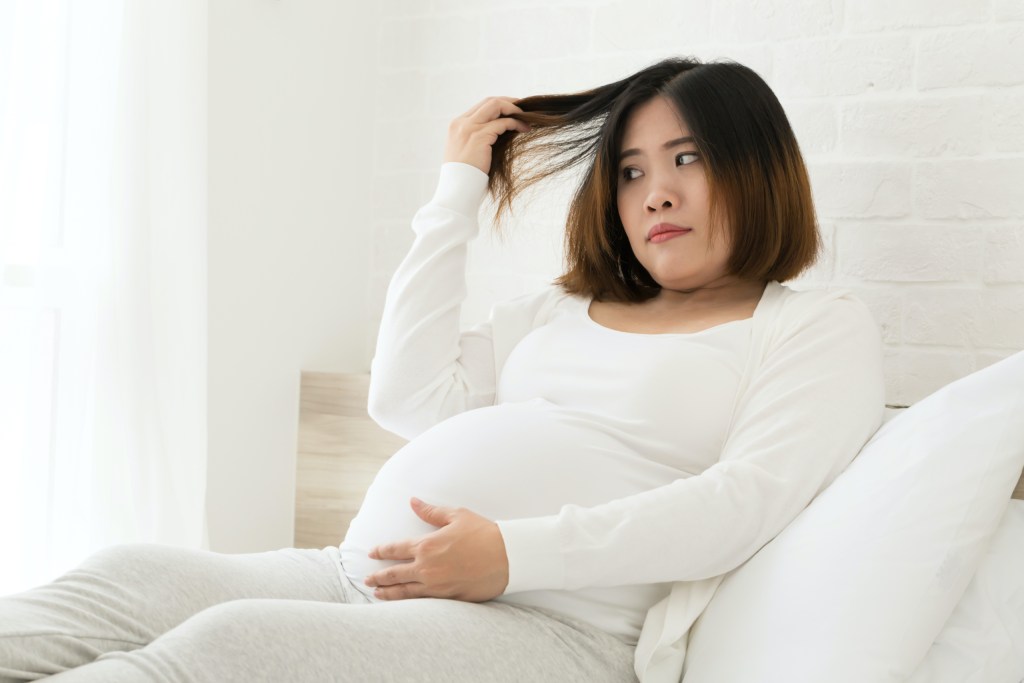 Is there a trimester when it's safer?
Again, while there is no inherent danger in dyeing your hair, many people prefer to hold off on any chemical treatments until after the first trimester. During these first few weeks, you and your baby are the most vulnerable, so it's better to err on the side of caution and wait to dye until you're well into the second or third trimester.
The usual suspects
There are a few key ingredients to keep out of your beauty products in order to maintain a clean beauty regimen. While pregnant, it's doubly important to steer clear of ammonia, parabens, sulfates, and resorcinol. Again, these aren't toxic in small amounts, but it's better to safe than sorry, especially during the most sensitive parts of your pregnancy.
Additionally, make sure you try a bit out before you do your whole head. Your skin may be extra dry or sensitive during pregnancy, so even your go-to hair dye might irritate your skin for these few months. Even if you're just highlighting the hair, do a patch test anyway to ensure your skin doesn't react poorly.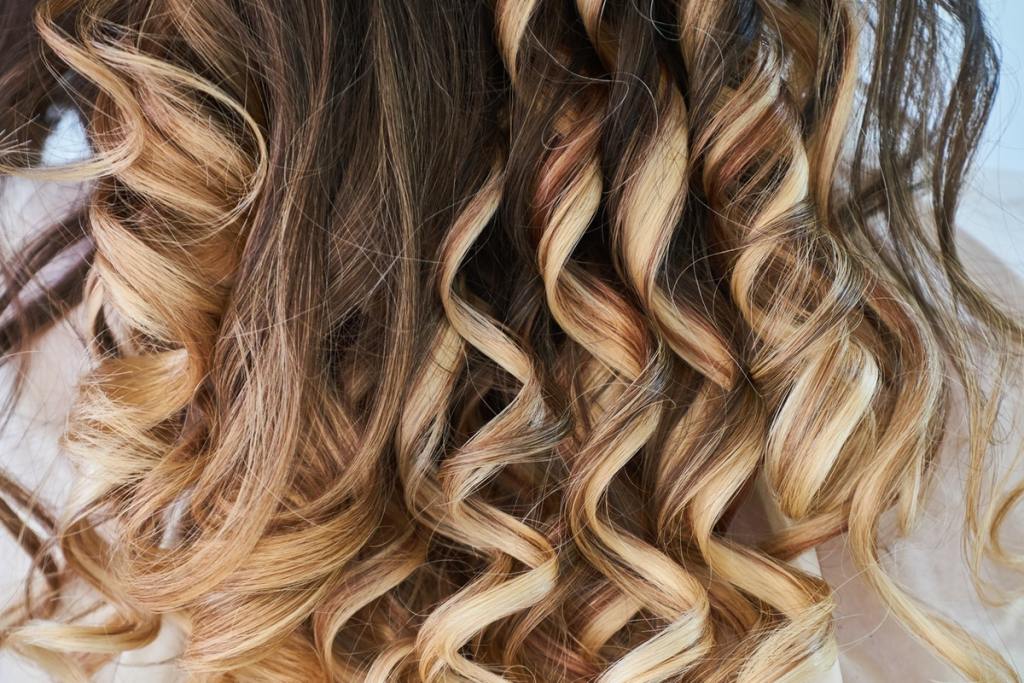 If you are still unsure
Let's say you are sitting on the fence about getting highlights. If it's the chemicals you are worried about, you're in luck because there is a wide range of natural hair dye solutions that are free of any harsh chemicals.
Temporary color is the most fun because there's very little commitment. You can try out as many different hues as you please, and you're just a wash or two away from your natural color. L'Oreal Paris Colorista 1-Day Temporary Hair Color is free of ammonia, parabens, sulfates, and other chemicals, so you can rest easy whiles testing out any of the ten available colors.
Bigen Semi-Permanent Hair Color comes in just about every color under the sun, and you can enjoy your new look for as long as six weeks. This product is made without peroxide or ammonia, so you can enjoy a new 'do without stressing over the ingredient label.
Contrary to popular belief, it's possible to make permanent hair dye without bleach, peroxide, ammonia, parabens, or sulfates. The color will not be as pigmented, so you can't turn your brunette locks into blonde tresses in one sitting. However, brands like Naturcolor offer permanent dyes that can alter your color by a shade or two, all without parabens, ammonia, or resorcinol.
Pay attention and you'll be fine
Long story short, dyeing your hair isn't off the table when it comes to maintaining a safe pregnancy. Your favorite boxed hair dye will likely be harmless as long as you follow the directions carefully and take any necessary precautions. If you'd rather limit your exposure to the chemicals present in popular hair dyes, there are a plethora of options without the harsh chemicals present in most drug store color kits.
Pregnancy is difficult, especially when many of your go-to de-stressing activities like intense exercise, eating soft cheese, and having a glass of wine at the end of the night are off the table. However, switching up your hairstyle, whether it's coloring, cutting, straightening, or curling, is perfectly safe. In fact, we encourage it!
BlissMark provides information regarding health, wellness, and beauty. The information within this article is not intended to be medical advice. Before starting any diet or exercise routine, consult your physician. If you don't have a primary care physician, the United States Health & Human Services department has a free online tool that can help you locate a clinic in your area. We are not medical professionals, have not verified or vetted any programs, and in no way intend our content to be anything more than informative and inspiring.
Editors' Recommendations