Do you ever feel like the haircare aisle can be too overwhelming? Sometimes you walk in knowing what you're looking for, but there are always rows and rows of products you never consider.
If your current regimen isn't cutting it or you just want to try something new, next time you're in the hair care aisle, consider going natural. You can look and feel stunning while using clean beauty products, so deciding to go natural does not mean you have to sacrifice your shine. Below are some great natural beauty products we recommend but don't be afraid to do some exploring on your own. Glance through the ingredient list, and stay on the lookout for any perfumes, parabens, or other additives. While they aren't hazardous in small doses, prolonged exposure can strip your hair of necessary oils, especially if you have particularly dry or damaged hair.
Keep reading to find some great natural products that will shake up your everyday hair care routine!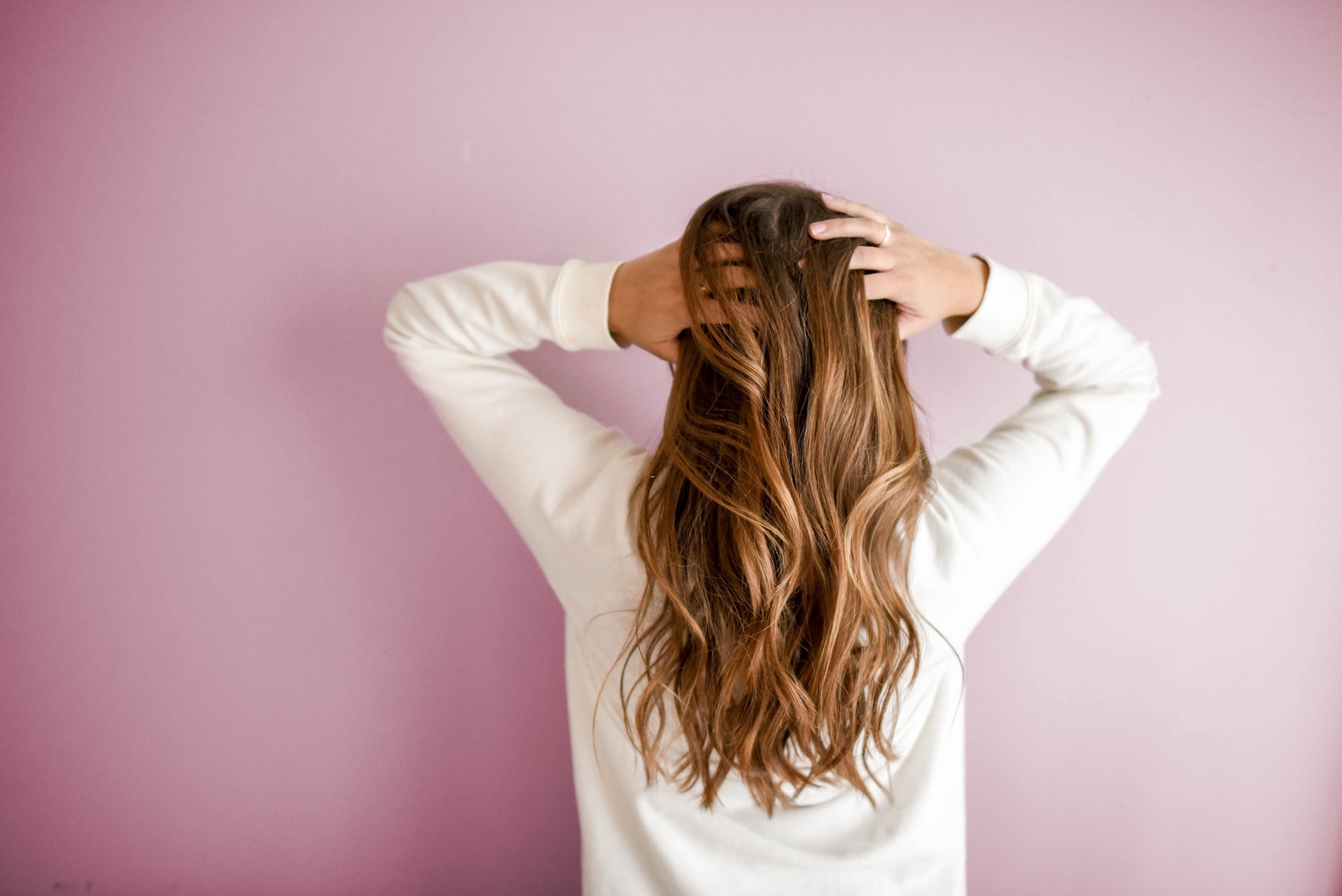 Starting off our list is Shea Moisture's Jamaican Black Castor Oil combination pack. The kit includes Shea Moisture's Strengthen & Restore shampoo, conditioner, and leave-in conditioner. These 3 products are made from certified organic, fair-trade shea butter, peppermint oil, and apple cider vinegar. By invigorating the scalp and hair, the peppermint oil stimulates blood cells to restore hair health and boost hair growth. The apple cider vinegar helps balance pH levels in the hair and scalp, giving you softer and smoother strands. Organic raw shea butter penetrates through the hair to the scalp for deep hydration. Lastly, Shea Moisture's Jamaican black castor oil, rich in omegas, will repair your split ends and restore your hair's natural and beautiful shine.
Now that we have got the basics down for cleansing and rehydrating our hair after a wash, what happens after we get out? If your hair suffers from dryness, fly away's, breakage, or frizzy-ness, OGX's Argan Oil of Morocco will help get your mane back in line. Cold-pressed Moroccan argan oil is the star of the show here. This oil has long been revered for its hydrating and healing haircare powers. Just a few drops on freshly washed and towel-dried hair will help restore luster and boost shine while giving your hair much-needed moisture. Comprised of only 8 ingredients, OGX's argan oil certainly meets the criteria of "less is more."
When you've got a great style going and need to keep it in place, hairspray is necessary to hold it all together. Pacifica's Big Waves Soft Hold and Volume aerosol-free hair spray gives you the hold or texture right where you need it. It also boosts your hair's volume and defines curls. Another product with a short ingredient list, this one goes on our list as the clean hairspray of choice.
As any good stylist will tell you, washing your hair daily is a big no-no. Commercially made shampoo, no matter how natural, still strips the hair of its oils and dries out the cuticle. If you are someone with oily hair or just need some freshness and volume, we suggest Hair Dance's Volumizing Dry Shampoo. This certified organic, vegan, and cruelty-free product freshens your hair at the roots, making it great for busy mornings, traveling, or after working out. What's even better, this long-lasting product contains a total of 5 ingredients, all of which can be easily identified. No preservatives or parabens here!
Last, we come to a vital product for heat-exposed hair. Whether that's blow-drying, flat ironing, or curling, you should be applying a heat protectant on your hair before you even touch a tool to your tresses. Doing so helps keeps your hair protected from high heat settings, lack of moisture in the hair that can cause breakage, and frizziness. Living Proof's Perfect Hair Day styling spray provides coverage from all added heat. Great for use on all hair types, this product is paraben, silicone, and phthalates free. With their patented Healthy Hair Molecule technology, Living Proof products helps repel dirt from the hair, keeping it cleaner and healthier for longer.
Natural hair care products are great tools to help you attain your specific hair care goals, without all the added chemicals. From cleansing to hydrating, styling to protecting, we've got you covered in the most important areas of hair care to get you looking more stylish and put together, without adding layers of synthetic matter to your head. Your hair is your crown, and you should wear it like one. Give these hair products a try when you are looking to add some natural ingredients to your routine.
Disclaimer: BlissMark provides information regarding health, wellness, and beauty. The information within this article is not intended to be medical advice. Before starting any diet or exercise routine, consult your physician. If you don't have a primary care physician, the United States Health & Human Services department has a free online tool that can help you locate a clinic in your area. We are not medical professionals, have not verified or vetted any programs, and in no way intend our content to be anything more than informative and inspiring.
Editors' Recommendations