While you might love to indulge in weekly salon blowouts, it doesn't quite work if you're on a budget. Buying groceries and paying bills can often get in the way of pursuing life's great luxuries. Luckily, you can still have a gorgeous mane and stick to your spending plan.
The good news is you can skip the salon and create your own styling station at home. It may be easier said than done, but a little practice goes a long way when taming your mane. All it takes is a few nifty tools, some key blowout hair products, and a whole lot of practice and patience. Believe it or not, you are capable of giving yourself a salon-worthy look every single day without leaving your bathroom or increasing your credit card balance. Here are the go-to products you will need to style your hair type, plus some tips and tricks to blow out your hair like a salon pro.
The one tool you need, no matter your hair's texture is a high-quality hair dryer. Look for a high wattage dryer with at least 1800 watts. If your hair is very thick go for a 2000 watt model.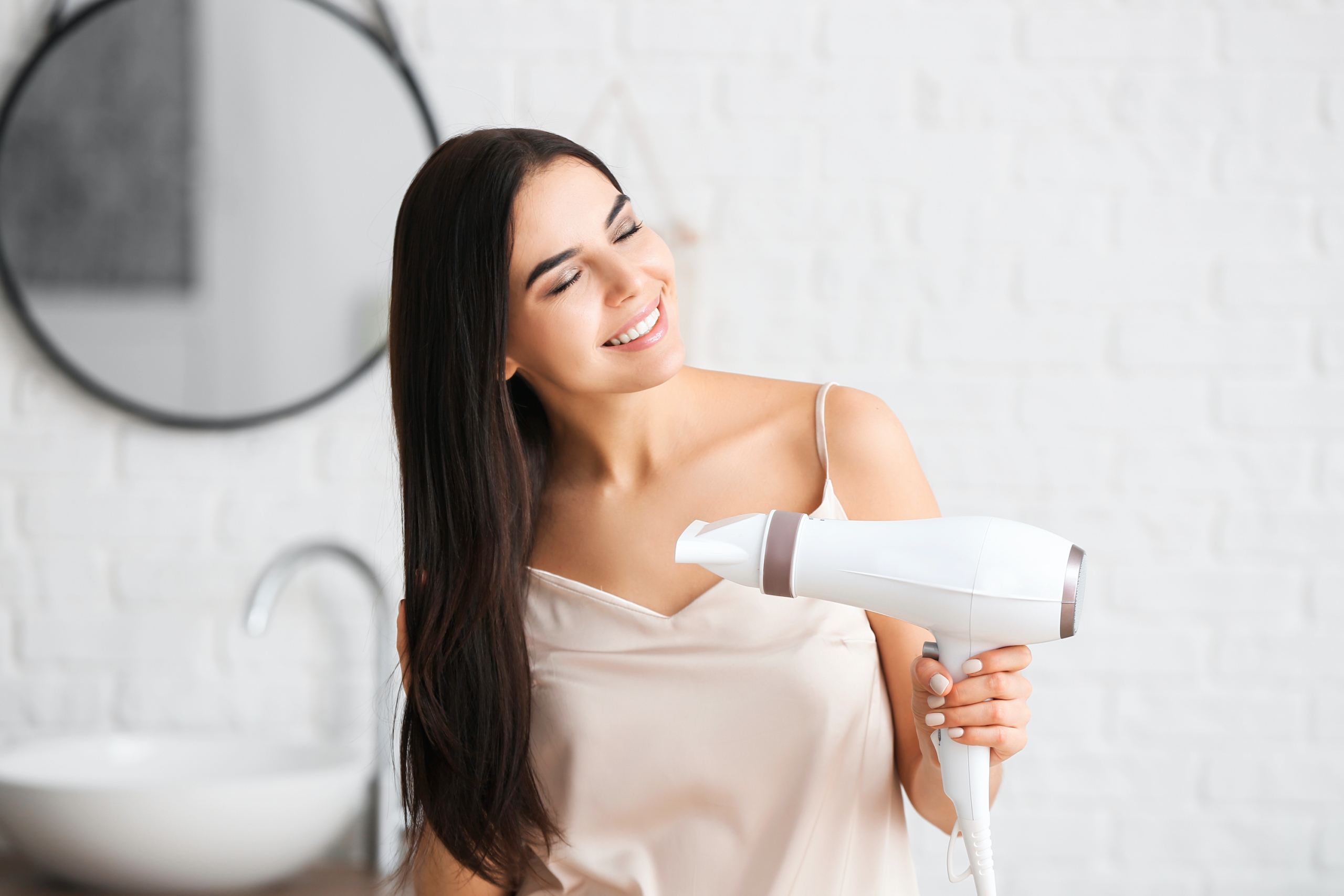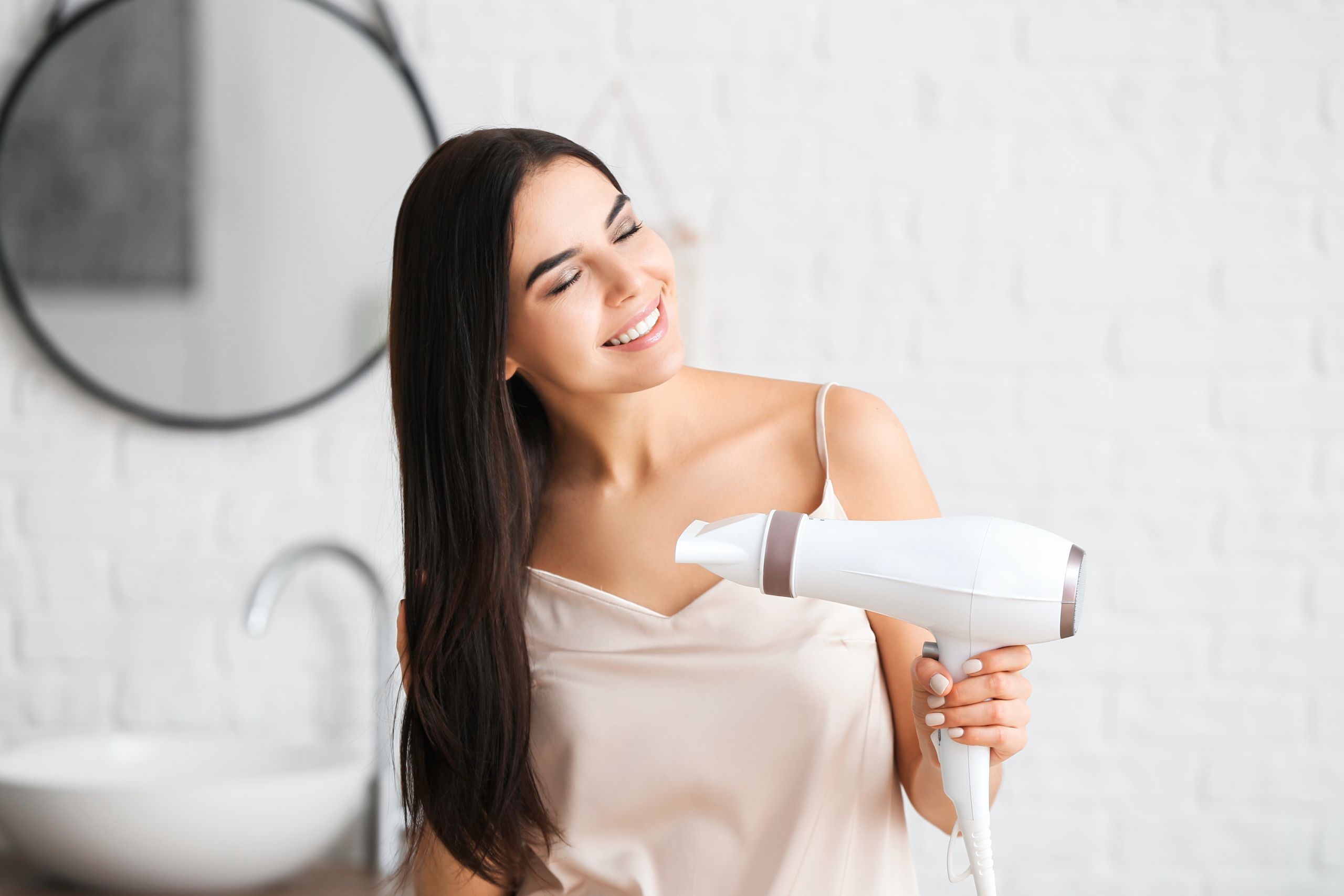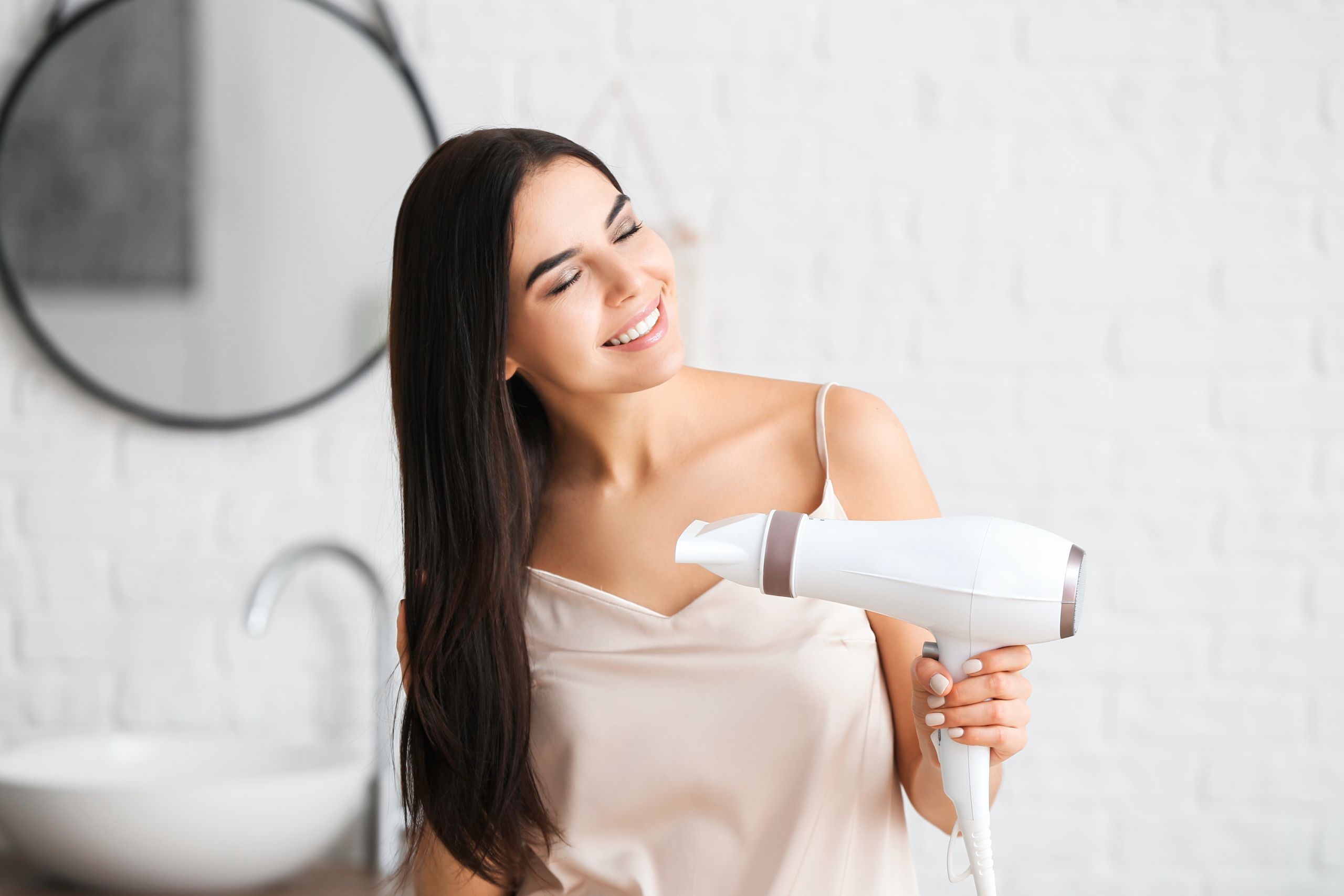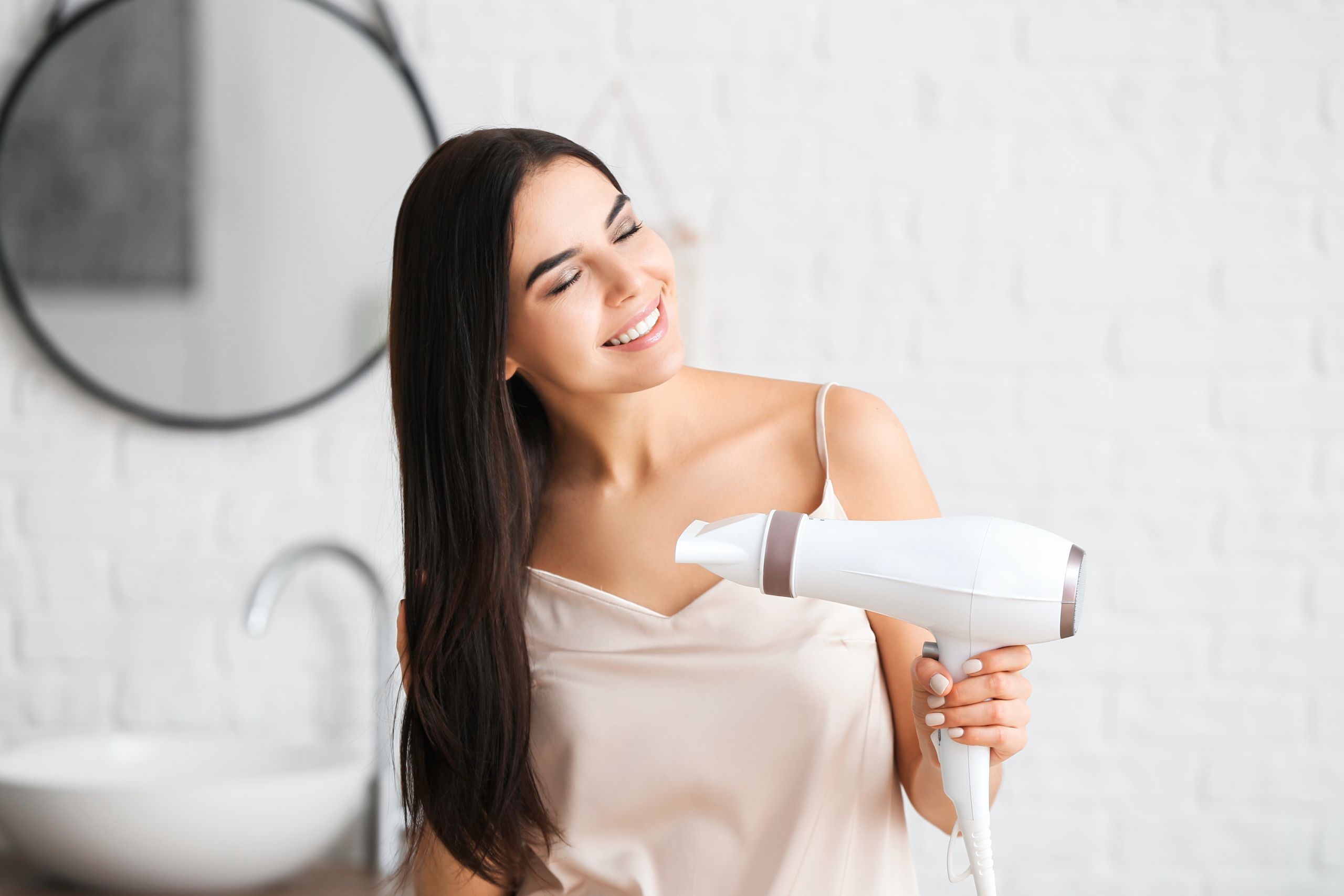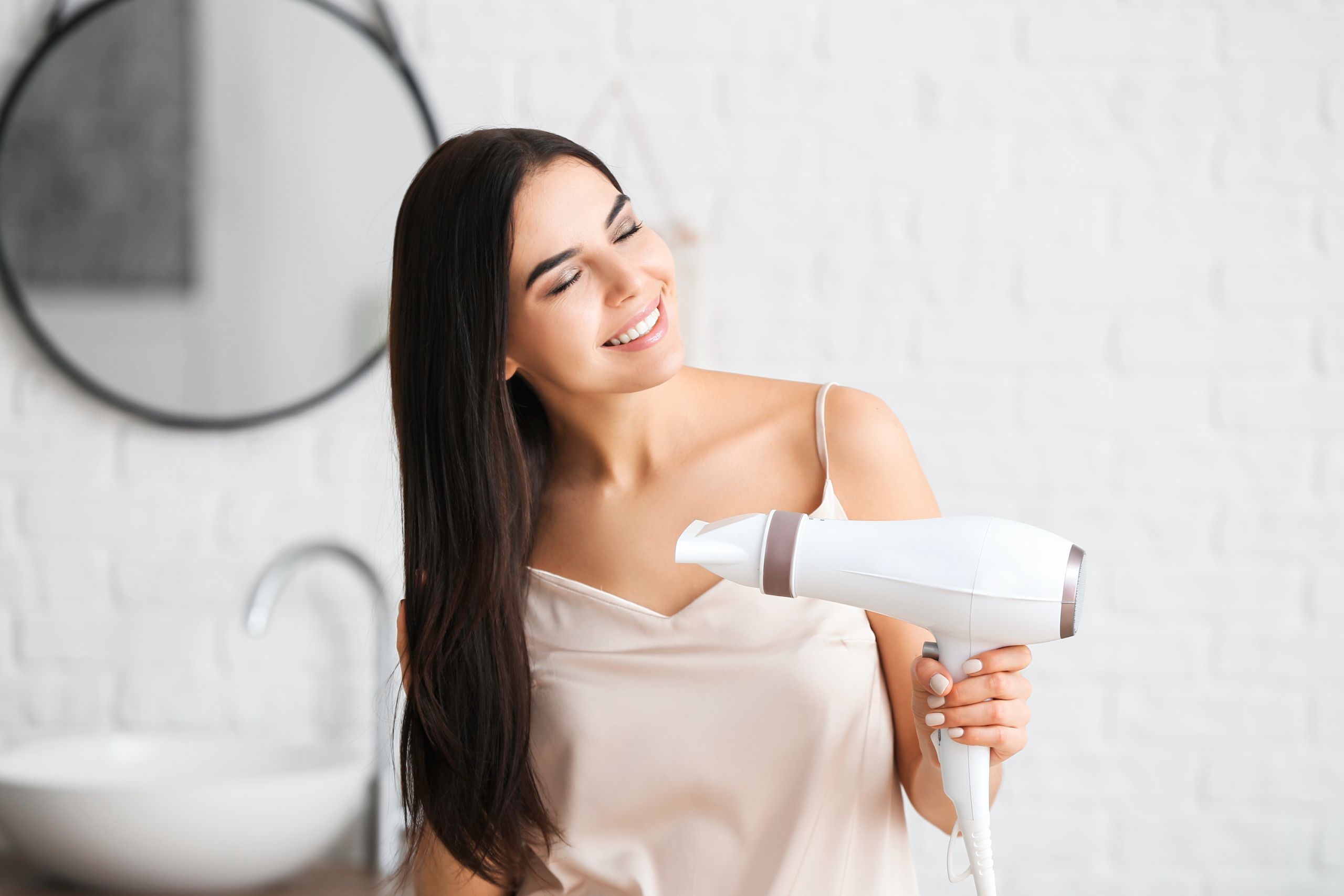 What you need to blow out straight hair
Treating your hair according to its specific needs is the first step to making the most out of your mane. Straight hair, whether thick or thin, is prone to an overproduction of oil. To get a beautiful blowout, you'll want to start with a thorough shampoo. Getting rid of excess oils will ensure your final result does not fall flat or lose its luster. Conditioner is equally important; just make sure not to overdo it or you risk weighing down your hair with too much oil. Puracy shampoo and conditioner are both free of harsh ingredients but still provide the shine you love.
After towel drying your hair, comb it out and apply a heat protectant spray or cream. This Moroccan oil product offers the ultimate thermal defense to prevent damage. Next, run your dryer over your whole head until the hair is about 70% dry.
Section your hair in clips and blow-dry individual parts using the nozzle attachment to focus the heat in the area you are styling. If you have stubborn straight hair that has a hard time keeping a bounce or curl, embrace the sleek aesthetic instead. Use a paddle brush in a straight downward motion or try the Wet Brush professional styler. This is a game-changer that significantly speeds up drying.
Once your hair is fully dry, you can achieve a pin-straight look by running a flat iron through it for an über chic aesthetic. Finish with a lightweight hair spray, and be sure to avoid styling oil or anything that adds extra grease. Remember, with straight hair your scalp tends to produce sebum rather quickly, so it doesn't need much additional oil.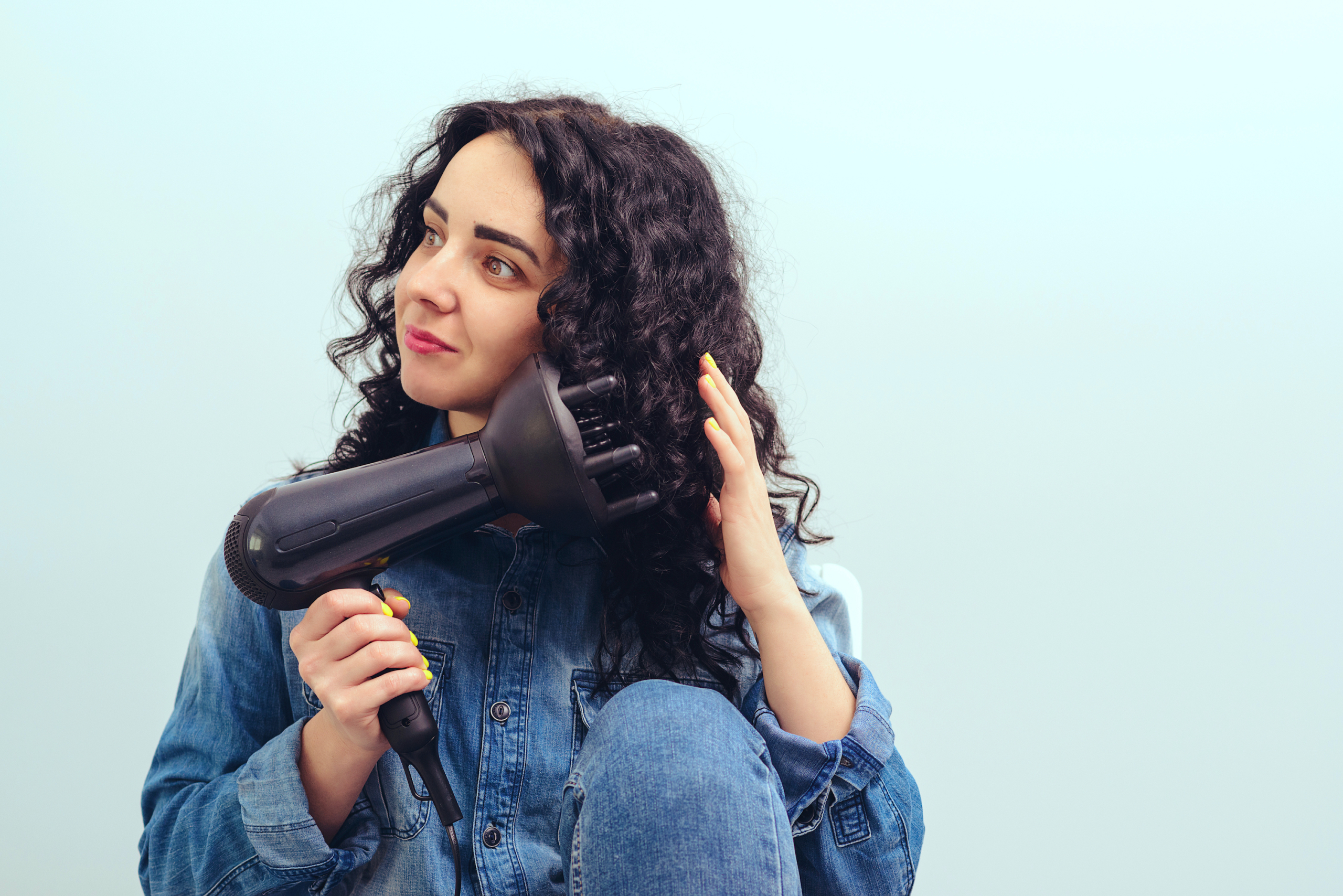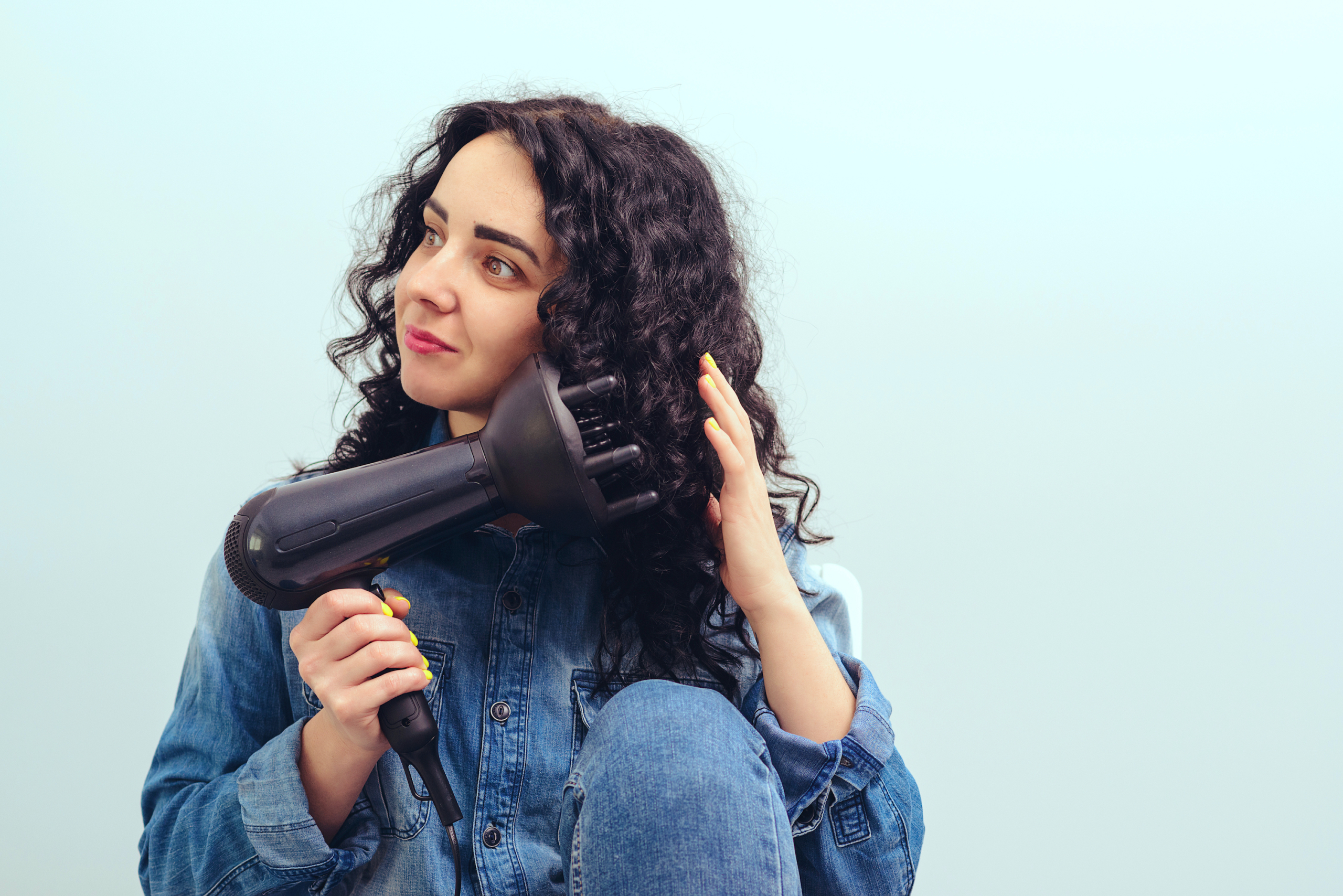 What you need to blow out curly hair
If you have naturally curly or wavy hair, you'll want to use a super hydrating shampoo, like this option from Pure by Rachelle Parker, which is amazing for nourishing locks. You can also try a leave-in conditioner. This will help to reduce the frizz factor and enhance your hair's sexy curves. Be sure to use a towel to soak up excess moisture before using your hairdryer.
With this type of hair, you'll want to pump up the volume, using a hair dryer's diffuser attachment. Don't worry if you lost the one that came with your frizz-reducing hair dryer because this attachment option is universal. Just flip your hair forward, put your curls inside the wide tool, scrunch, and lift toward the scalp.
If you want a wavy beach-blown look, avoid drying your hair completely and spray in some texture mist for added volume. Next, fold sections of your hair in a crimped pattern and use your hairdryer diffuser (facing upwards) on each of these sections to get the desired windblown effect. Whatever textured look you are aiming for, you will want to watch the temperature of the hairdryer. Blowing too hot for too long will result in frizz and flyaways.
Styling your hair shouldn't have to be a chore, and having an enviable mane doesn't need to be expensive. Get the right tools, practice your technique, and become your own stylist at your very own in-home salon.
BlissMark provides information regarding health, wellness, and beauty. The information within this article is not intended to be medical advice. Before starting any diet or exercise routine, consult your physician. If you don't have a primary care physician, the United States Health & Human Services department has a free online tool that can help you locate a clinic in your area. We are not medical professionals, have not verified or vetted any programs, and in no way intend our content to be anything more than informative and inspiring.
Editors' Recommendations