One thing is sure, no matter where you're from or what you look like, there's a 50% chance you've experienced dandruff and a flakey scalp. Studies have shown that dandruff is geographically universal and is something one in every two people will experience in their lifetime. So while you may be embarrassed to wear black clothing or purchase dandruff shampoo, you are not alone in your plight.
While the root cause of dandruff is hard to pinpoint, studies have shown that dandruff (otherwise known as seborrheic dermatitis) can have multiple reasons. Below, we outline some of the leading causes of dandruff and how you can take actionable steps to get rid of it and maintain your scalp health.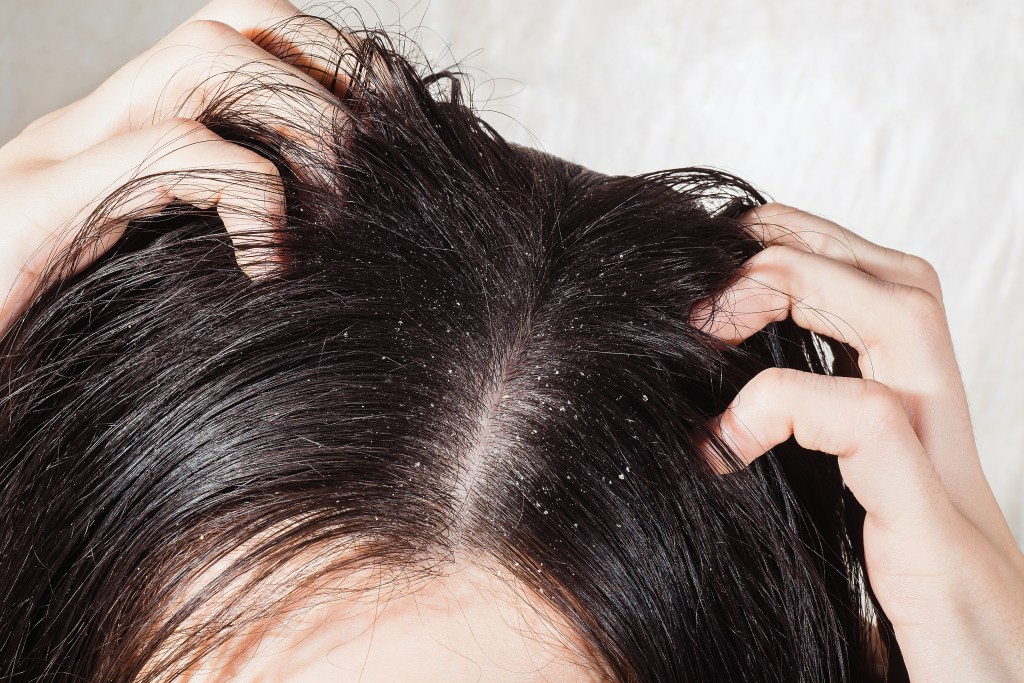 What causes dandruff?
Dry scalp: The most common cause of dandruff is a dry scalp. A dry scalp can be due to many reasons; many involve stripping the natural oils away from your hair. Oil stripping can be due to harsh cleaning products like shampoo or hair tonic. Dry scalp is also caused by shower temperature or even changing seasons.
Oily scalp: You may be surprised to hear that an oily scalp can lead to the presence of dandruff. While a flakey scalp is mainly associated with dry skin, when our sebum glands underneath our skin overproduce oil, it can cause oil to clump up by our roots. With a large amount of oil production building up, it can cause our scalp to get irritated, which leads to uncomfortable dandruff.
Pre-existing conditions: Some conditions such as eczema, psoriasis, or an auto-immune/inflammatory response to the Malassezia growing on our skin (fungus) can lead to or cause dandruff on our scalps.
Product irritation: Change your shampoo lately? Or maybe you started using a new hair mask. New product introductions can be a reason for your new flakey scalp. As introducing new products into our wellness routine can be tricky, it may be likely that your new haircare routine is either irritating your scalp, over-producing oil or stripping the oil from your hair.
Environmental changes: Any change can see rippling effects in our wellness routine, and haircare is no different. A significant reason many experience dandruff is due to season change. The cold weather months see harsh low temperatures outdoors and dry heat indoors leaving your scalp with little chance to produce moisturizing oils for your scalp.
How do you get rid of dandruff?
Dandruff shampoo: One of the most common remedies for dandruff is to buy over-the-counter dandruff shampoo. Specifically formulated to handle dry or oily hair, dandruff shampoos can be crucial in stopping the flake. While you may think all dandruff shampoos are the same, think again. There are multiple ingredient options to choose from when selecting a formula, each of which works in its unique way to nourish the scalp. Some example ingredients are tar, zinc, and salicylic acid.
Natural topical remedies: If purchasing a dandruff shampoo seems too intense for you and your scalp, and you'd like to try a more natural remedy. There are a few options to choose from:
Lemongrass: A study published by the

National Institute of Health

showed that those using a formula with 10% lemongrass displayed a dandruff cure rate of up to 81%. If you're looking for a shampoo formula made with lemongrass, try the

Handmade Soap Company's

Plant-Based Lemongrass and Cedarwood shampoo. This may be the natural outlet for your needs, free of parabens and crafted with Cymbopogon flexuosus (Lemongrass) Leaf Oil.

Coconut oil: If you're looking for something more pantry-friendly to natural-remedy your dandruff, your coconut oil may suffice! A

recent study

provided terrific insights on the effect coconut oil has in maintaining a healthy scalp and in modulating the scalp microbiome.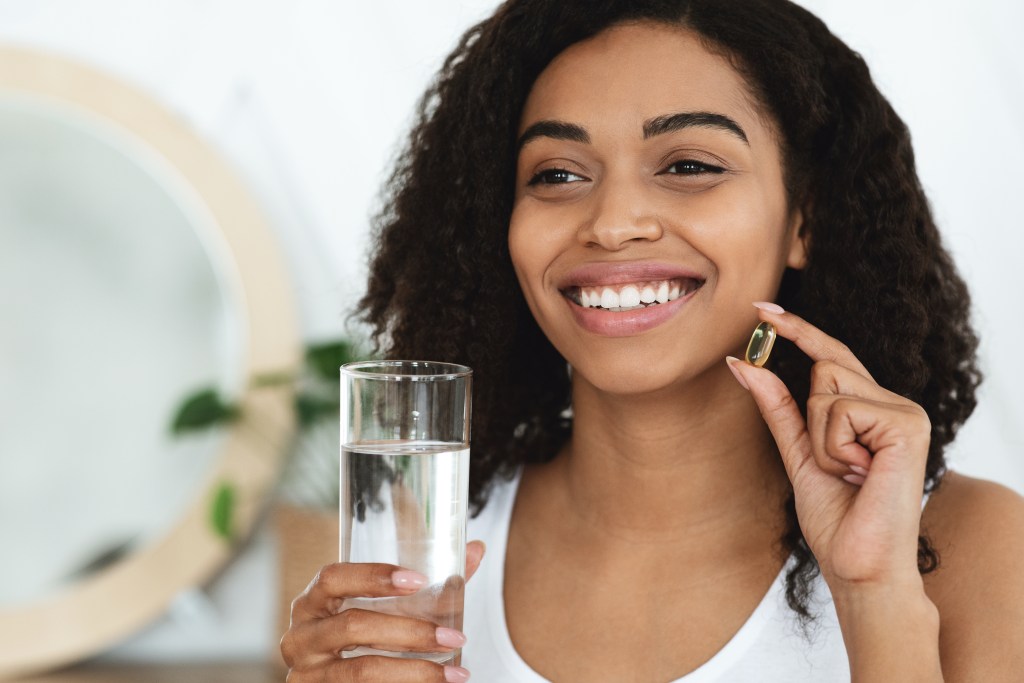 Improve your gut health: To look good on the outside, you need to feel well on the inside. One probiotic a day can help your microbiome and reduce the risk of fungal and yeast buildup, like Malassezia (a prominent cause of dandruff). When selecting a probiotic, make sure to buy one with a solid capsule to deliver healthy bacteria to your intestines. While many believe the gut is the stomach, the capsules need to survive harsh stomach acid and make their way into your GI tract. Vitamins like Solaray's probiotics have an excellent success rate in supplying proper nutrients to the gut because of their capsule's coating.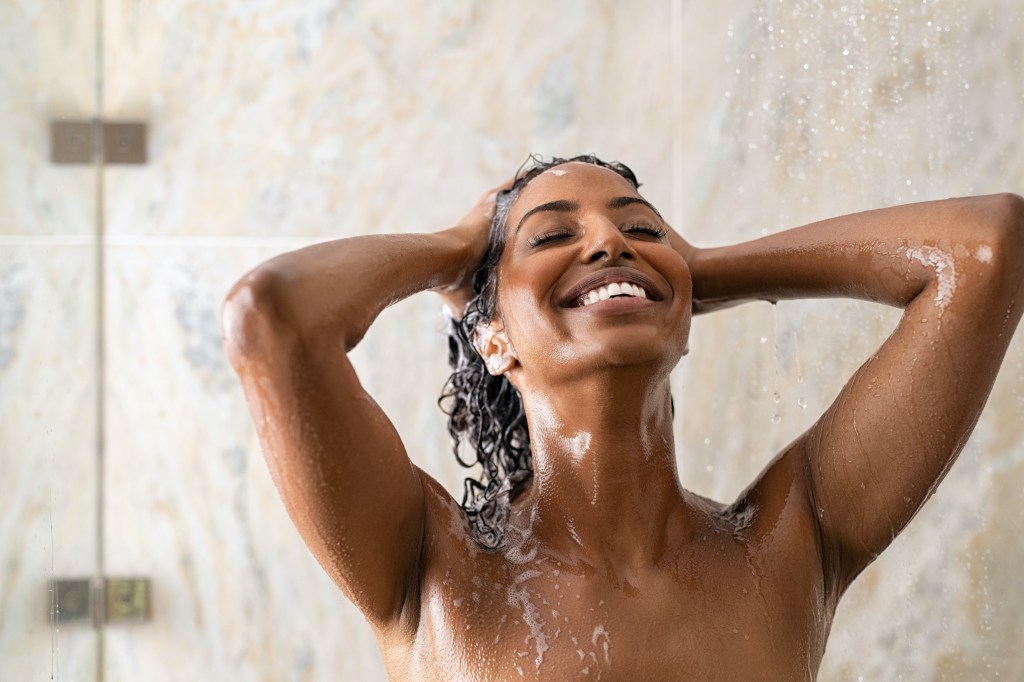 Routine changes:
Change your hair wash cycle: If you wash a couple of times a week, change to cleaning your hair daily. If you wash your hair daily, see what happens if you only wash a couple of days a week. The cycle of washes may be stripping or causing overproduction of the oil in your scalp.
Swap out your pillowcase: If you switch to a silk pillowcase over cotton, you may see changes to your scalp and hair health. As silk is less absorbent, your natural hair oils will not strip away as quickly when you sleep throughout the night.
Change your shower temperature: Showering in hot water can strip your hair of its natural oils and cause your hair to dry (and even fall out). Avoid hair malfunction overdrive and try showering (or washing your hair) in lukewarm water.
If you're experiencing dandruff, there's no need to worry. It's likely only temporary and can be remedied by one or more of the actionable changes listed above. When updating your hair care and wellness routine, feel free to incorporate multiple changes. By swapping out your shampoo, changing your pillowcase, and taking probiotics, you may see faster or more dramatic changes than trying one option.
If you find yourself unable to kick the flakey scalp (even after implementing all these lifestyle changes), talk to your dermatologist about which actions to take to help clear your scalp.
BlissMark provides information regarding health, wellness, and beauty. The information within this article is not intended to be medical advice. Before starting any diet or exercise routine, consult your physician. If you don't have a primary care physician, the United States Health & Human Services department has a free online tool that can help you locate a clinic in your area. We are not medical professionals, have not verified or vetted any programs, and in no way intend our content to be anything more than informative and inspiring.
Editors' Recommendations