Crisp, clean air. A rainbow of warm colors. Pumpkin and apple everything. Oh, fall is here. Not only are the inviting scents of cinnamon and campfires begging us to grab our favorite scarf, but the fall makeup trends are the most striking we've seen in a long time.
No matter how heavy or light you like to wear your makeup, these fall makeup trends will keep you in style but also allow you to express yourself. Grab your hot apple cider and let's get to it.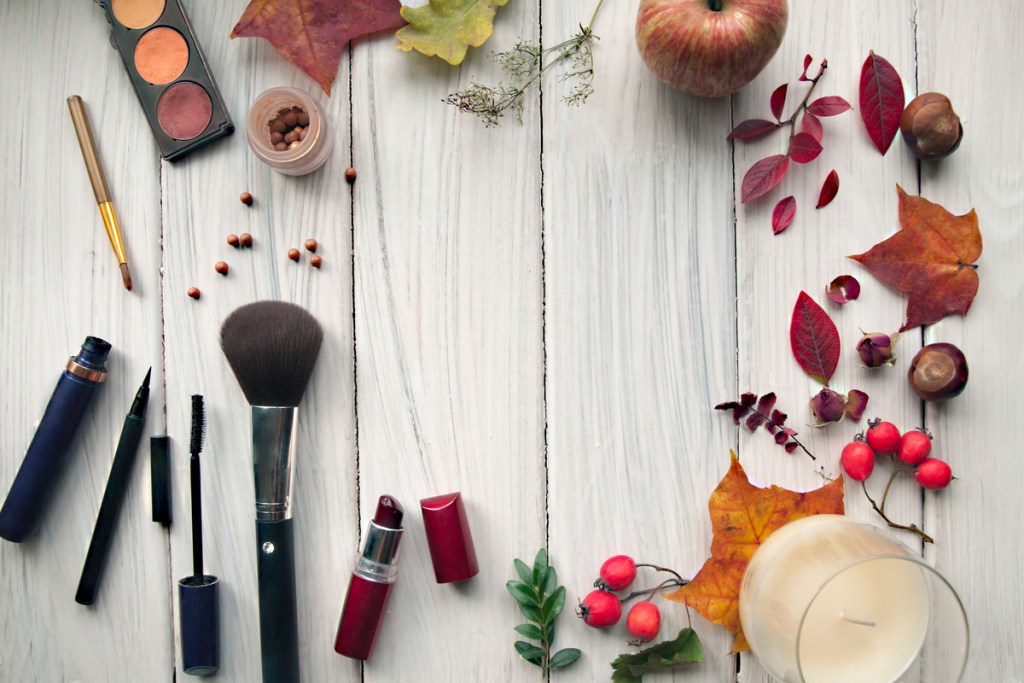 All about the eyes
This should be an easy one. The only part most people have seen of you lately is your eyes, right? So let the focus stay there.
Lashes
Bold, long, lush, and full, lashes in the biggest way are here to stay. Don't neglect the bottom lashes either. Make them as voluminous as possible without them looking fake.
Colored liner
Bright colors are in. Put that black eyeliner in the back and grab a burgundy or dark blue liner. Don't be afraid to experiment with whatever warm color makes your eyes pop. Try out new places to put those lines and don't neglect your waterlines — that little edge of skin between your lashes and your eye socket. Make Up For Ever's Aqua Resist Color Pencil Eyeliner comes in a bunch of amazing colors for you to try. The copper color is autumn awesome.
Heavy lines
The fall brings chunky, layered hairstyles. To make sure your eyes don't get lost in a sea of beautiful bangs, your liner needs to be bold. A reverse cat eye will make your eyes stand out under any new haircut.
Lips
Now that your pout can present itself, it's time to pay some attention there again.
Glam and glossy
Play with your gloss. You can wear it alone, under your favorite color to keep your lips moisturized, or over your favorite color to really give your lips a wet shine.
Pro tip: If you are going to go for a shinier lip, you'll want to keep the rest of your face matte and smokey.
Bold and beautiful
Deep, warm, rich colors will make your mouth stand out. A gorgeous e.l.f. lipstick in orange or a Revlon lipstick in beautiful burgundy will let your lips be the star. You can keep it neutral everywhere else so the attention is all on your pout. The important thing is to find a color that you love that will make a statement.
Red always pops
You never go wrong with a red lip. In the fall, reds are everywhere, so bring a little bit to your look. A red lip makes you feel empowered. If you don't want to or don't have time for a full face, throw on your red lip and look rock that confidence.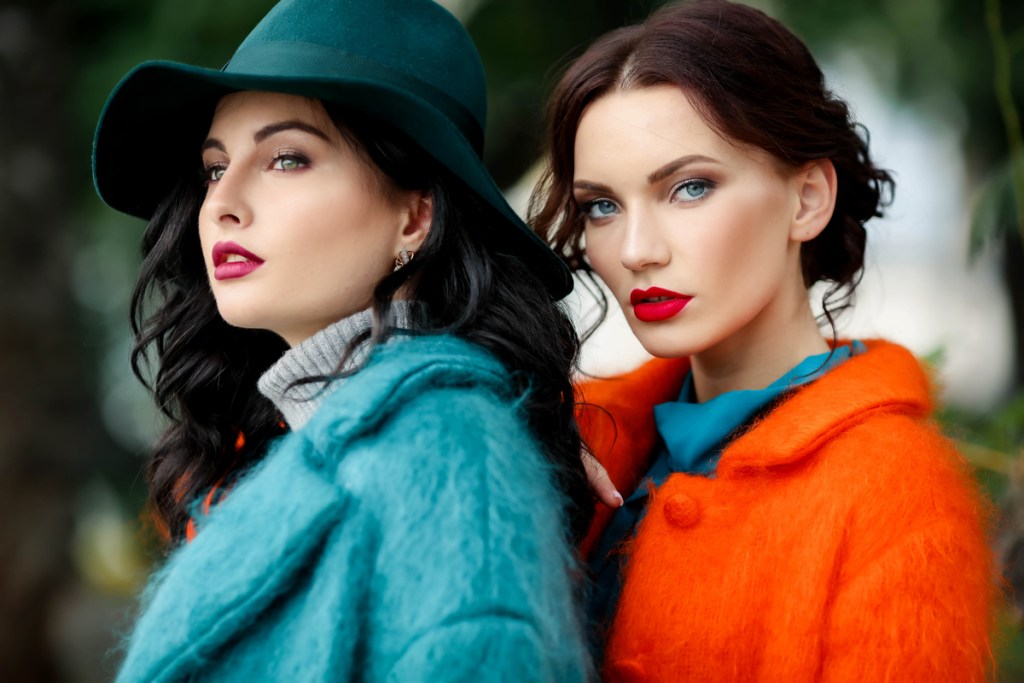 Brush up the brows
Soap brows
Called "soap brows," this look can be worn with any other makeup look you want to try. It's a bit bold and makes a statement, but without a crazy color and without needing a ton of technique. It takes just a few seconds to fluff them up and you are on-trend and ready to go. If you have naturally full eyebrows, then use that to your advantage with this trend.
While "authentic" soap brows are achieved with glycerin soap and a spoolie, you can get the same effect with a gel-like Benefit Cosmetics 24-HR Brow Setter Clear Eyebrow Gel. No more filled in, super straight, overly neat brows. The hottest look is fluffed, brushed up, and more natural.
Soap brows with a twist
To really embrace this fall trend, after you have the soap brows shaped, add some fun. You can add a color like a light purple or brush in your favorite glitter color.
Neons and rhinestones
If you thought neon eyeshadows were stuck in the summer, you'd be wrong. For this fall trend, the bolder colors normally reserved for the summer will bleed into fall.
Retro blues and light lilac eyeshadows are still going to be everywhere in the autumn. Try pairing two or three colors for an extra bold look. Then add a few well-placed rhinestones to finish the look off. Keep the rest of your face neutral and let your eyes speak volumes.
Makeup Revolution has several neon color palettes to choose from at an amazing price. For those rhinestones, CheeseandU Rhinestone Stickers will do the trick.
This fall, the makeup trends are not only easier to do but look so fun to try. It's more about having a blast with your makeup than trying to look runway perfect. It's always refreshing to change up your makeup when you change up your wardrobe.
With these makeup trends, we love the pops of color that will bounce beautifully off of the brown and orange colors we normally wear in the fall. Enjoy trying something new and seeing which will be your favorite.
BlissMark provides information regarding health, wellness, and beauty. The information within this article is not intended to be medical advice. Before starting any diet or exercise routine, consult your physician. If you don't have a primary care physician, the United States Health & Human Services department has a free online tool that can help you locate a clinic in your area. We are not medical professionals, have not verified or vetted any programs, and in no way intend our content to be anything more than informative and inspiring.
Editors' Recommendations