Ever since Monica opened Chandler's eyes to the world of drawing yourself a bath, taking one has become cool again. From oils to candles to your favorite music, creating a little oasis, make baths an especially relaxing and calming experience.
In the last few years, bath salts have become a must-have for a tranquil bathing experience. While you can find them in every store, it's quite simple to mix up a batch at home where you can control which ingredients are included and the intensity of the scent. Let's check out some DIY bath salt recipes we found on Pinterest that anyone can make.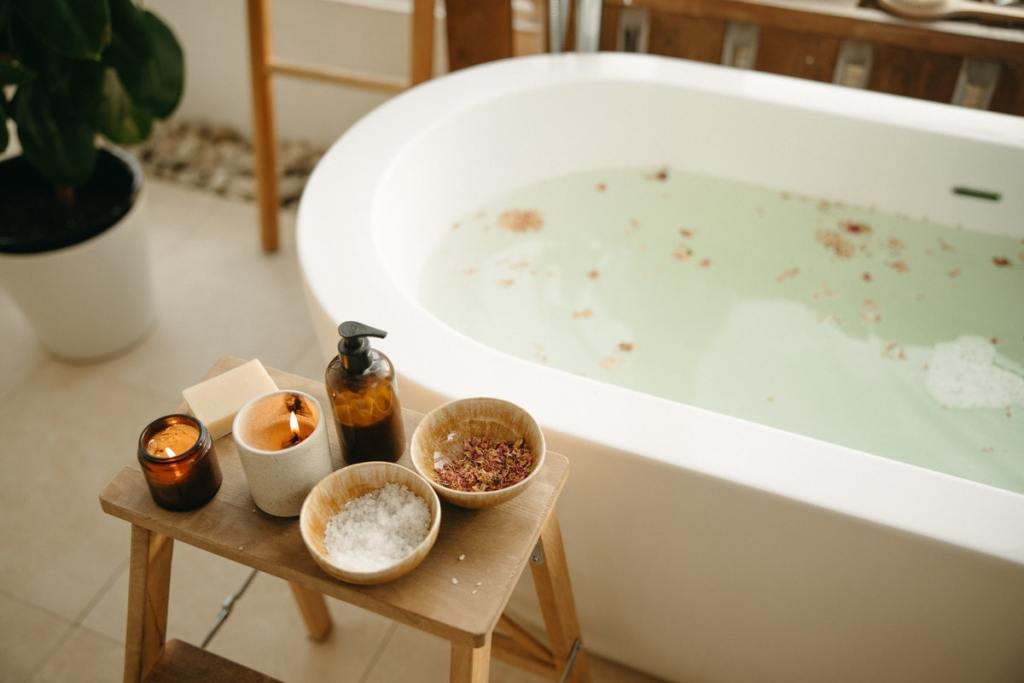 Before you start mixing
We know Pinterest always has easily adjustable DIY recipes. The recipes we include here can be doubled or halved, and adjusting the level of essential oils and other ingredients that add scent is a snap.
Mixing ingredients
Making bath salts is a little bit like baking. Begin by combining dry ingredients together and make sure to break up any lumps. Once you have a consistent mixture, add liquids and oils in and mix again to remove any new lumps.
How to store the bath salts
Most homemade bath salts will last around a full year if stored properly. A glass jar with an airtight lid is your best choice. If you think you're going to make bath salts often, or want to have a variety on hand consider purchasing a pack of smaller glass jars. This 4-pack from Super Z Outlet would be great for smaller batches and will look adorable with most decors.
Relax the day away in lavender
Lavender is one of the most calming scents and a great choice for unwinding before bedtime. If you tend to feel sore at the end of the day, try soaking in this relaxing and moisturizing blend.
What you'll need
1 cup Epsom salt
1/2 cup baking soda
1/2 cup sea salt
1/4 cup dried lavender
12 drops of lavender essential oil
6 drops of vitamin E oil
Citrusy scents to perk you up
Who doesn't love a fresh citrus scent? Having a soak with some lemony orange bath salt will give your nose the wake-up it wants while leaving your body feeling refreshed and energized.
What you'll need
2 cups of Epsom salt
2 tablespoons of orange zest
1 tablespoon of lemon zest
10 drops of eucalyptus oil
This recipe has to be used up fairly quickly since the zests will dry it out pretty fast once exposed to the salt. If you don't think you will use it all right away, just cut the recipe in half.
Detox the day with activated charcoal
Activated charcoal does so much for your body and health. You can make a bath salt with activated charcoal added to the salt for a nice detox for your skin. The charcoal removes impurities and bacteria from your skin, leaving it healthier.
What you'll need
1 cup Epsom salt
1/3 cup of baking soda
8 drops of lemon essential oil
8 drops of cypress essential oil
6 drops of grapefruit essential oil
2 tablespoons of activated charcoal powder
Add the charcoal powder last, once everything else is mixed. If you've ever worked with charcoal powder, you know you need to go slowly and carefully or everything in the room will be covered.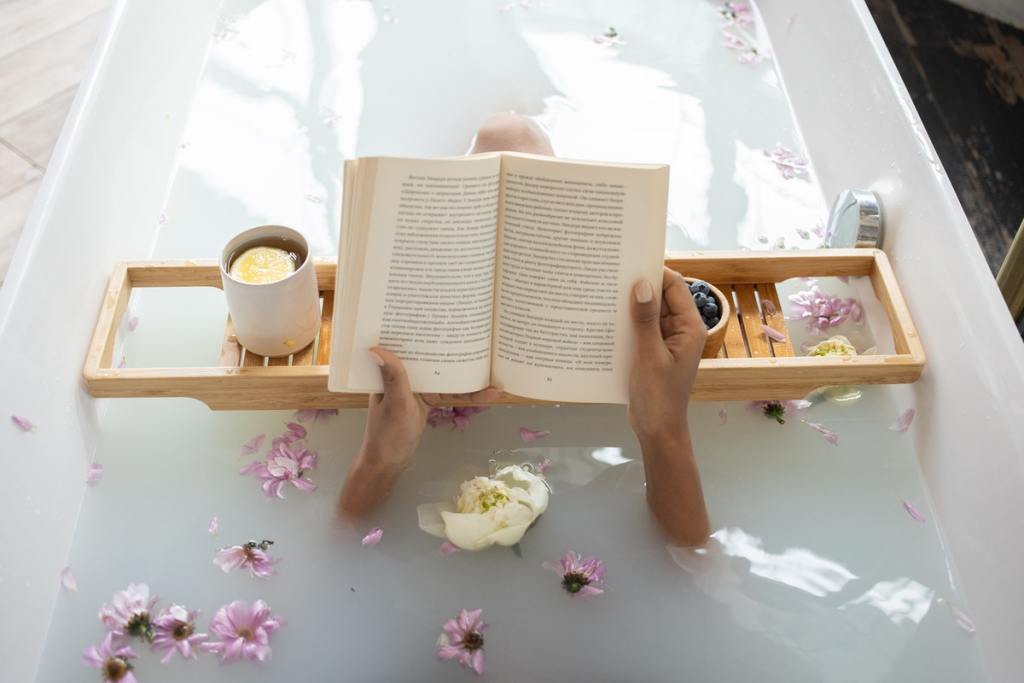 Pumpkin spice isn't just for coffee
With fall right around the corner, it's time to bring those spicy scents into your tub with this bath salt.
What you'll need
1 cup Epsom salt
1/2 cup pink Himalayan sea salt
3 teaspoons of almond oil
2 tablespoons baking soda
1/2 teaspoon vanilla
2 tablespoons pumpkin spice
If you want to make some bath salts for yourself, these four great options will provide you with a wide range of soaking experiences. Making bath salts at home can be fun and rewarding once you get to enjoy the results of your efforts.
So go check your cabinets, make a quick Target run for the rest, and embrace your inner scientist to create concoctions your nose and skin will love. You can create a personal supply or try gifting some to your friends. Either way, these DIY bath salts will be a welcome addition to anyone's self-care lineup.
BlissMark provides information regarding health, wellness, and beauty. The information within this article is not intended to be medical advice. Before starting any diet or exercise routine, consult your physician. If you don't have a primary care physician, the United States Health & Human Services department has a free online tool that can help you locate a clinic in your area. We are not medical professionals, have not verified or vetted any programs, and in no way intend our content to be anything more than informative and inspiring.
Editors' Recommendations