We load up our showers with shampoo, conditioner, hair masks, hair serum, heat protectant, and so on. Do we really need to invest in a leave-in conditioner? What if we don't have the right hair type? In short: Yes — you will benefit from a leave-in-conditioner, and yes — you have the right hair type.
In fact, some leave-in-conditioners can replace the need for three or more hair products, including heat protectants and hair serum. And, with the technology that has evolved in hair care today, there's a leave-in conditioner created for all hair — straight to coily, fine to thick, dry to oily.
Below, we give you the low-down on leave-in conditioner to help you determine whether it's right for you and your hair care routine.
What is a leave-in conditioner?
Leave-in-conditioner is an optional third step in a hair wash routine after shampooing and conditioning. Unlike traditional conditioners (or even a hair mask), a leave-in conditioner doesn't require a rinse and can be used throughout your drying and styling process. Similar to traditional conditioners, leave-in conditioners offer an extra layer of moisture. It's also a protectant from external sources (like heat from your styling tools or the sun).

Pros to leave-in conditioner
As a leave-in conditioner adds layers of moisture and protectant to each strand of hair, there are many benefits to utilizing a leave-in conditioner. When picking a formula that is right for you, leave-in-conditioner can offer:
Frizz reduction

Detangling

Heat protectant

UVA/UVB protectant

Shine

Smooth hair cuticles

Combat brassiness (for color-treated hair)

Moisturize your hair

Hydrate your scalp
Cons to leave-in conditioner?
If not used correctly, a leave-in conditioner can cause your hair to look greasy, promote extra oil buildup, and mess with your hairstyling efforts. As having over-hydrated hair is better than having dry hair, it's important to note that there's no lasting damage that can happen when applying a leave-in-conditioner. Your hair may not look the way you want it to and you may need extra lathering to get it out, but there's no long-lasting effect.
Some ways you may use it incorrectly:
Too much product

Choosing the wrong product for your hair type

Applying too often (limit to one to two times a week)

Focusing product on the scalp and roots versus the hair ends

Not brushing it out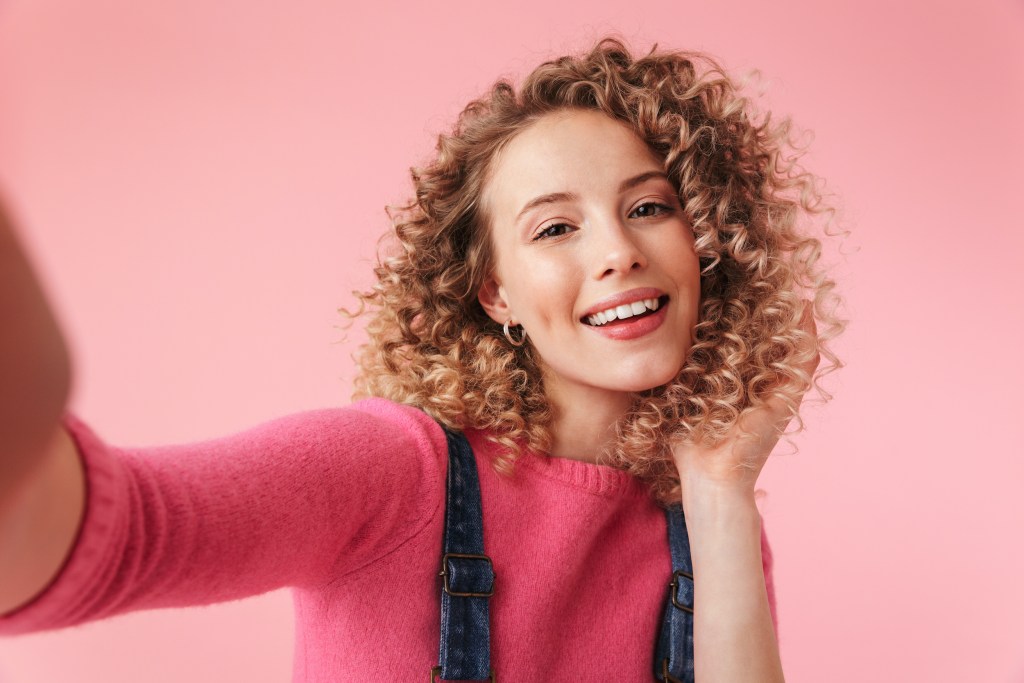 Do you have the right hair type for a leave-in conditioner?
While those with some hair types and styles may shy away from the idea of using a leave-in conditioner (such as fine or short hair), it's important to note that not all products are the same. Traditional leave-in conditioners target those with dry, coarse/thick, or brittle hair, but formulas have expanded and now work with multiple hair types. Below we outline some of the best products for popular hair types and styles.
How to use leave-in conditioner
Use leave-in conditioner once to twice a week after washing and conditioning your hair. As it doesn't require rinsing, apply outside of the shower on damp hair that has been lightly towel dry. Hair should not be dripping wet or dry. It's important to comb or brush out your hair to avoid concentrated formula and promote the product reaching each strand of hair.
No matter what length, texture, or volume your hair may have, there's a signature leave-in conditioner that can assist you and your strands. Whether it's helping detangle your hair, replenish moisture, reduce brass, or add a layer of protection from heat, there are many benefits that can come with using your signature formula — all you have to do is find it!
BlissMark provides information regarding health, wellness, and beauty. The information within this article is not intended to be medical advice. Before starting any diet or exercise routine, consult your physician. If you don't have a primary care physician, the United States Health & Human Services department has a free online tool that can help you locate a clinic in your area. We are not medical professionals, have not verified or vetted any programs, and in no way intend our content to be anything more than informative and inspiring.
Editors' Recommendations