It's true. The thick and luscious brow may be moving out of style. The Y2K skinny brow is here and rumored to stick around for a while. Just like 90s trends of bell-bottom jeans, middle parts, and beaded jewelry, the signature thin brow has made a reappearance. Don't believe us? Stars like Bella Hadid and Rhianna are now spotted rocking the emerging trend.
If you're curious about whether or not Y2K skinny brows are for you, there may be a few factors to consider. Below, we'll outline different styles of a slender brow, which face types may benefit from a thin brow, as well as the best way to style and achieve the Y2K skinny brow.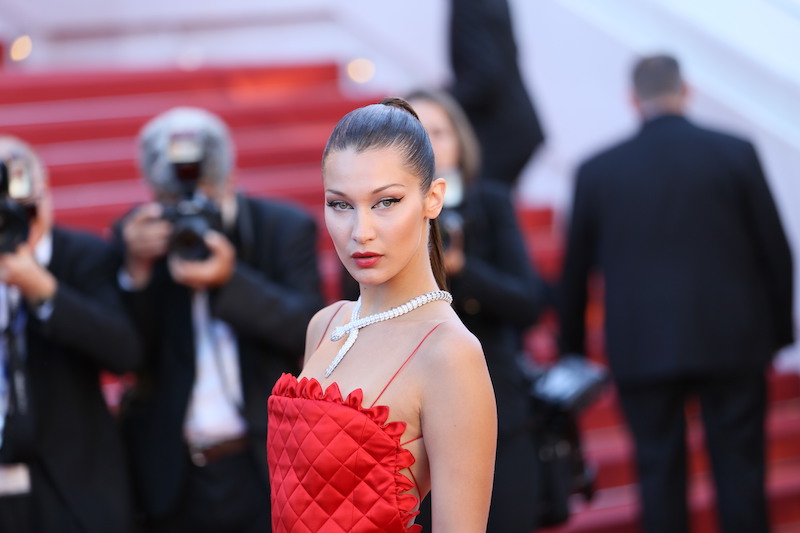 What are variations of the skinny brow?
Just having a thin brow will not cut it when it comes to following the Y2K skinny brow trend. There are several face-framing variations of a thin brow that celebrities, MUA, and influencers have adapted to not only bring back the 90s look but add sophisticated twists.
Thin and straight: the most notable look of supermodel Bella Hadid and reality TV star Kendall Jenner, the thin straight brow follows a line below the brow, tapering off at the outer end.
Skinny and arched: Like the classic arched brow, the skinny and arched brow thins the hairs from the bottom up, giving your eye a lifted and defined look.
Is the skinny brow trend here to stay?
You may be wondering if the skinny brow is short-lived or will be here for long. We're here to say it's at least staying through the spring (for sure). During the latest New York Fashion Week, showing spring 2022 lines, thin brows (both straight and arched) were all the rage. From Monse to Alice+Olivia, beautiful spring fashion was accompanied by thin brows.
Are skinny brows for you?
If you're one to pursue new trends confidently and want to embrace a skinny brow, you should go for it. However, if you're on the fence and looking to see if your specific face shape or features would work with a thin brow, we've got you covered. Faces that are oval, round, or long would benefit from a more delicate brow. Traditionally, faces with more defined jawlines tend to look best with thicker, natural-looking brows. However, faces with softer edges can create that definition by thinning and shaping your brows in a straight style or angled arch.
How do I create the perfect skinny brow?
If you're someone new to brow cosmetics and want to try out the Y2K skinny brow trend, it may be worthwhile to have a professional create the look. Between waxing, tweezing, and threading, many experts in your area, can not only give you the thin trending brow but offer a consultation about which face-framing look is best for features.
Fun fact: Have a birthday coming up? If so, Benefit Cosmetics will give you a free brow wax if you book your appointment on your actual birthday. The perfect skinny brow can be an ideal birthday gift to yourself!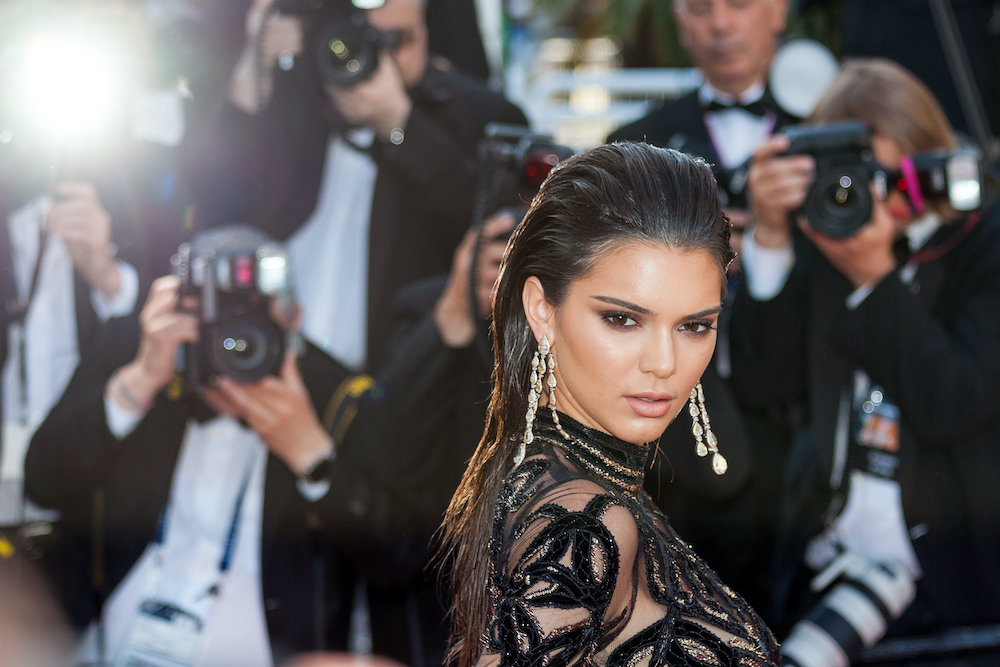 Creating your own brows: If you're a pro with tweezers or hair wax, you can try making the Y2K brow yourself by following the guides below for both straight and arched skinny brows. Before resculpting your brows, it's essential to let them grow out so you have a proper foundation.
Straight brows: Achieving straight brows is challenging if your brows are naturally arched. However, creating a straight brow is possible — there are just a few rules to follow. First and foremost, use caution when touching any hairs above your brow. For naturally arched brows, you'll want to remove the pointed edge to create a flat line (extending to the beginning of your brow). *Keep in mind, it's OK for a straight brow to have a slight curve on top as it narrows out towards the end. Secondly, make sure the bottom of the brow follows a straight line throughout the entirety of the brow, (even towards the end). Lastly, to help secure the appearance of a straight brow, remove unwanted downward hairs at the end of your brow. Make sure to only touch/remove a small amount on the ends as removing too many end hairs can ruin the integrity of your brow.
Arched brows: Keeping your arch at the ¾ mark of your natural eyebrow (from the center moving outward), you're going to work off the existing shape and move your brow up (removing the thickness from below the brow). Remember, it's the cardinal rule never to touch the top of the brow. Plucking from the bottom lifts the eye, whereas removing it from the top brings the brow down and doesn't flatter the facial definition.
*If you're curious about trying out a brow look before committing, try 'mocking up your thin brow look (straight or arched). To do this, conceal the hair below and above the brows with your favorite concealer (following our brow guides outlined above). You'll be left with a thin, on-trend, Y2K skinny brow.
Just like any new or emerging trend, whether it deals with style, beauty, or wellness, it's essential to make the decision based upon your preferences. Your brows should give you a feeling of boldness and confidence. If it feels good to stay with your current brow shape, don't make any changes. If you're feeling a bit adventurous, it may be time to get plucking!

BlissMark provides information regarding health, wellness, and beauty. The information within this article is not intended to be medical advice. Before starting any diet or exercise routine, consult your physician. If you don't have a primary care physician, the United States Health & Human Services department has a free online tool that can help you locate a clinic in your area. We are not medical professionals, have not verified or vetted any programs, and in no way intend our content to be anything more than informative and inspiring.
Editors' Recommendations