YouTube pretty much raises us these days. It shows us how to cook, how to fix that leaky faucet, and everything there is to know about fashion and beauty. When it comes to makeup, it's so much better to watch someone demonstrate a technique than trying to figure it out yourself. The beauty associates in stores are usually willing to help, but you don't want to hit them up every time you want to try a new look.
That's why makeup YouTubers are so great. You can watch from the comfort of your own home and follow along with someone who knows what they are doing. Let's check out three amazing Black YouTubers who have some of the best basic makeup tutorials out there.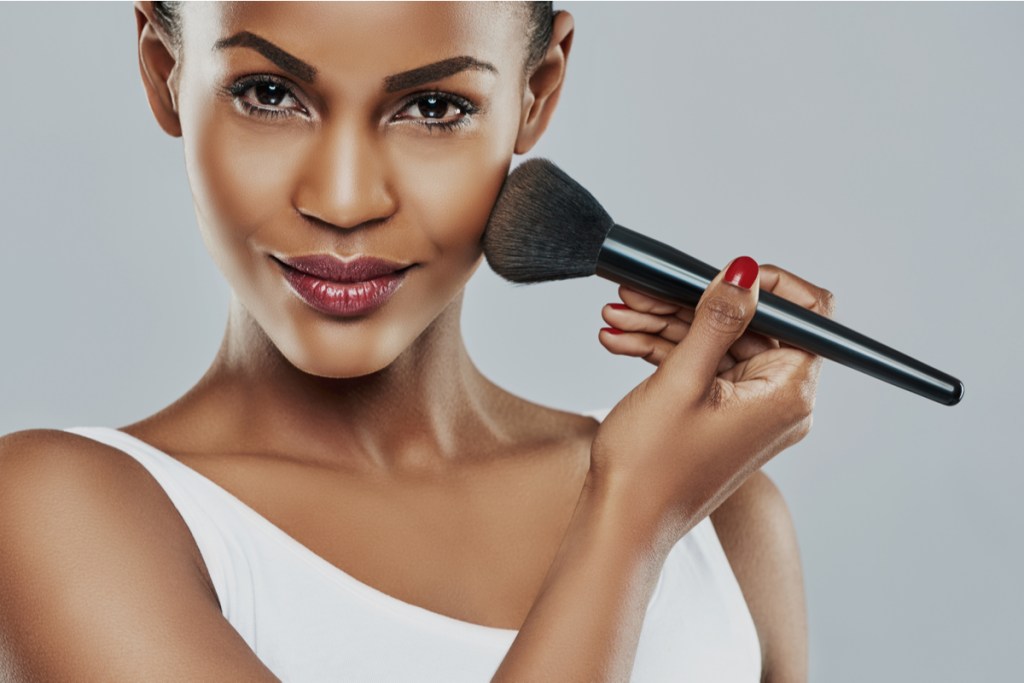 Andrea Renee
The first YouTuber you need to check out is Andrea Renee. Her support of Black makeup brands is awesome. Plus, she also loves to give advice that will work with any budget. Sometimes when all you can afford is the dollar store, she has you covered.
Andrea shows you how to look natural and achieve a minimalistic look. We love the less is more approach and letting your natural beauty shine. Her page breakdown is really nice and easy to find what you want.
What we love
She breaks down her beauty hauls, showing off the awesome finds so that you can get them, too.
Her section "chill with me" is a nice touch. Who doesn't love to watch people more relaxed and at ease in their own space? These segments go beyond makeup where she shows you how she does her videos, organizes her beauty spaces, cleans beauty tools, and more.
Our absolute favorite is when Renee shows you how to do looks with just one palette. Needing fewer tools and items keeps things simple and saves on money. Plus, these segments are beginner-friendly!
Favorite video
We love to watch Andrea for her personality and warmness. This one is perfect for beginners. She shows you how to get 5 different looks out of one palette. That's perfect for our budget and skill level.
5 EASY LOOKS USING 1 $3 DRUGSTORE PALETTE | ELF BITE SIZE EYESHADOW PALETTE | Andrea Renee – YouTube
Taylor Anise
The next YouTuber to subscribe to is Taylor Anise. Her page is sorted by makeup, hair, foundations, and full-on glamorous. We love the organizational skills. You'll love her personality and how easy it is to take her tips and make them yours.
Her enthusiasm is infectious. When she gets excited about a product, it makes us want to rush out and buy it immediately. Her drugstore finds make it affordable for anyone to get her amazing looks no matter your budget. She shows us her experience trying new products for the first time so we can really see how they work. She also has a ton of beginner tutorials so no matter what skill level you are at you can get it right the first time.
What we love
Beginner tutorials are always a favorite. Even if you've applied foundation hundreds of times, it's good to see a new, fresh take on how to apply it, or to see new brands you haven't tried yet.
Whether for a night out or just wanting to make a statement for the day, her bold, beautiful looks can take you there.
Favorite video
One tutorial you need to check out is her everyday look with no foundation. That's right, no foundation! This is a perfect beginner video so we suggest starting here.
MY EVERYDAY MAKEUP ROUTINE WITH NO FOUNDATION + WHERE HAVE I BEEN? – YouTube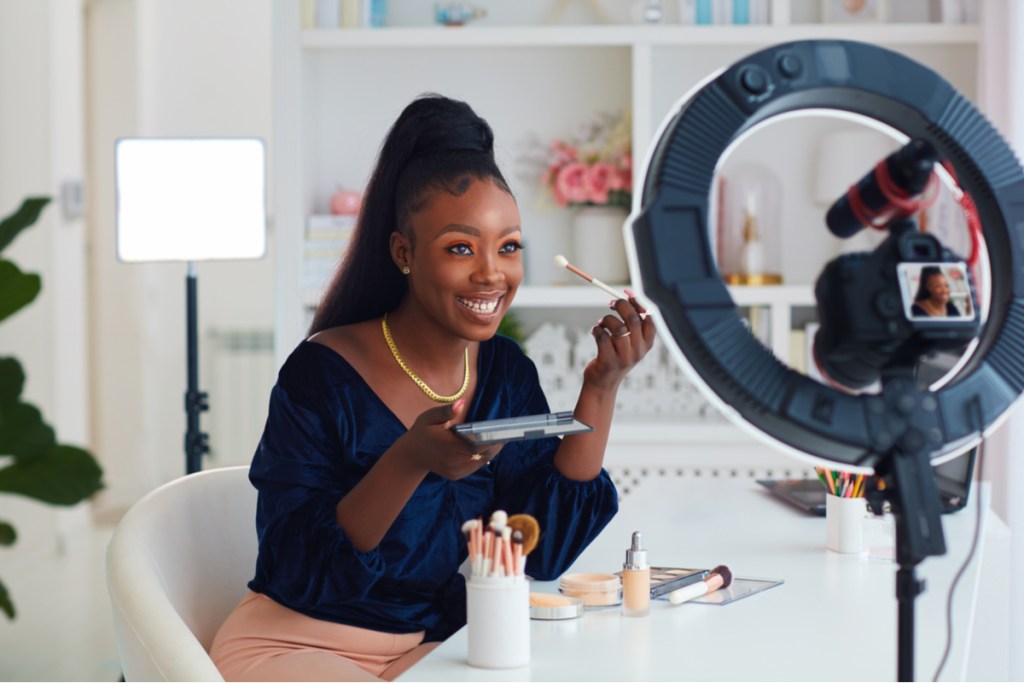 Nyma Tang
You don't want to forget to check out Nyma Tang's page if you have a dark skin tone. If you have darker tones it might be more difficult to find the right shades to compliment your skin. Nyma makes it easy and fun to find your perfect match.
She lets you try new products with her to show how they work on darker complexions. No beating around the bush with her. Her realness and openness about finding products for darker tones is refreshing, but also extremely helpful.
What we love
We love that she tries products first in front of your eyes. Real-time reactions and unscripted feelings help people understand how the product will actually work for them.
You always see the face, but how much do you know about the person behind it? Nyma has a section dedicated to letting you get to know her, not just her beautiful face. We love that personal aspect.
Favorite video
Her natural look tutorial should be at the top of your to-watch list. We love a natural look that you can wear all day but easily turn into a night-out look with a bold lip. For a natural, glowing, radiant look, watch this tutorial.
Natural Flawless Make-Up Look w/ NARS Radiant Longwear Foundation|| Nyma Tang – YouTube
Andrea, Taylor and Nyama are only three of the stunning YouTubers that have everyday looks, glam squad vibes, and budget-friendly tutorials. If you are a newbie to makeup or are having a hard time matching your darker tones, these YouTubers can show you how to apply makeup for Black women in a fun, personal, and easy-to-follow way. So get to watching to see what gorgeous looks you can create on your own.
BlissMark provides information regarding health, wellness, and beauty. The information within this article is not intended to be medical advice. Before starting any diet or exercise routine, consult your physician. If you don't have a primary care physician, the United States Health & Human Services department has a free online tool that can help you locate a clinic in your area. We are not medical professionals, have not verified or vetted any programs, and in no way intend our content to be anything more than informative and inspiring.
Editors' Recommendations