We love learning about what's new and trendy and letting you know what we found out. Thanks to Insta, YouTube, and TikTok, finding the latest trends is one click away. When it comes to makeup, sometimes it's a bit harder to figure out how to get the newest makeup look at home.
But TikTok has gotten us through this last year especially, showing us a whole new world of things and teaching us stuff we never learned in school. So when it comes to makeup, there's no surprise that TikTok always has the most up-to-date looks that are easy for us to copy.
White eyeliner
We know the go-to for eyeliner is black. But have you tried other colors? While brown is different and blue or green is funky, white has emerged as the latest on-trend color to rim your peepers. It's blowing up in a big way. White eyeliner can make your eyes really pop and look much bigger.
You can line just under your eyes to give the appearance of a more awake eye, which we could all use. You can do the top and bottom liner to create a bigger eye. You could also draw a cat eye or wing with white liner for a beautiful, bolder look.
Grab NYX Professional Makeup Epic Wear Liner Stick to give it a try yourself.
Nyx Professional Makeup Epic Wear Liner Stick – Long-lasting Eyeliner Pencil – 0.043 Oz: Target
#whiteeyeliner Hashtag Videos on TikTok
Colored mascara
Speaking of changing it up with colors, let's talk mascara. It's time to have a little fun and step away from the basic brown and black. You put on eye shadows that compliment your eye color. You can do the same with your mascara.
Not only is it on-trend to use, but you can make those green eyes sparkle and those blue eyes look deeper with a colored mascara. From blue to burgundy, see what a colored mascara does to your eyes.
L'oreal Paris Voluminous Orginal Waterproof Mascara – 970 Deep Violet – 0.27 Fl Oz: Target
GREEN-EYED PEOPLE!!!!!! thanks to my big sister for showing me this. xoxoxoxo #HeinzHalloween #InteriorDesign #InteriorDesign #makeup (tiktok.com)
Do you use colored mascara?! 💙 thoughts?! @alexiswuzhere #fyp #foryou #makeup #mascara #makeuptutorial #makeuphack #myfuturethanksme #makeuptok #grwm (tiktok.com)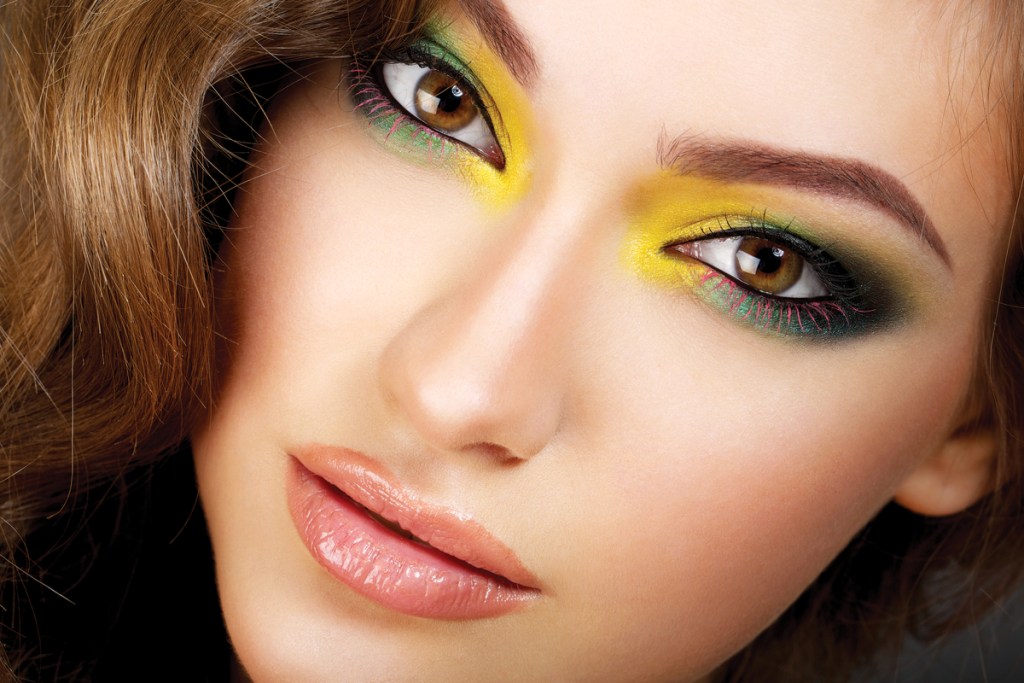 Colored colors
Doing layered eyeshadow looks, using multiple palettes, and blending for what seems like hours might seem a little of our league. But adding a cool, colorful corner is a gorgeous way to finish off a smokier eye or just bring a pop of color to a neutral look.
You can do a colored corner on any finished eye to give it an edge. Pastel or neon, bring personality to your eye that people will notice without you having to do an all-over bold eye color.
This is great for beginners as well. You can ease your way into more daring looks after nailing the colored corner. The awesome part is that you can go as subtle or as bright as you want. Match your outfit, match your eye color, or use your favorite shade.
Makeup: An immersive guide by Anola homes (pinterest.com)
Floating eyeliner
To be honest, though we don't think this is for us, we love how this looks. From Lady Gaga to Ariana Grande, this floating liner look is everywhere. It doesn't matter what color liner you want to use. The whole purpose is to create amazing lines above your lid.
If you don't want to do a bright eyeshadow but still want to keep it trendy, this is an easy thing to do. You can copy your eyeliner line in the middle of your lid, do a thicker line, or get as creative as you want and do a pattern.
It's all up to your skill and comfort level. A basic double floating line looks so cool and makes a nude eye interesting.
floating eyeliner looks using the new @bitebeauty Upswing Liquid Eyeliner #CleanEyeliner #ad (tiktok.com)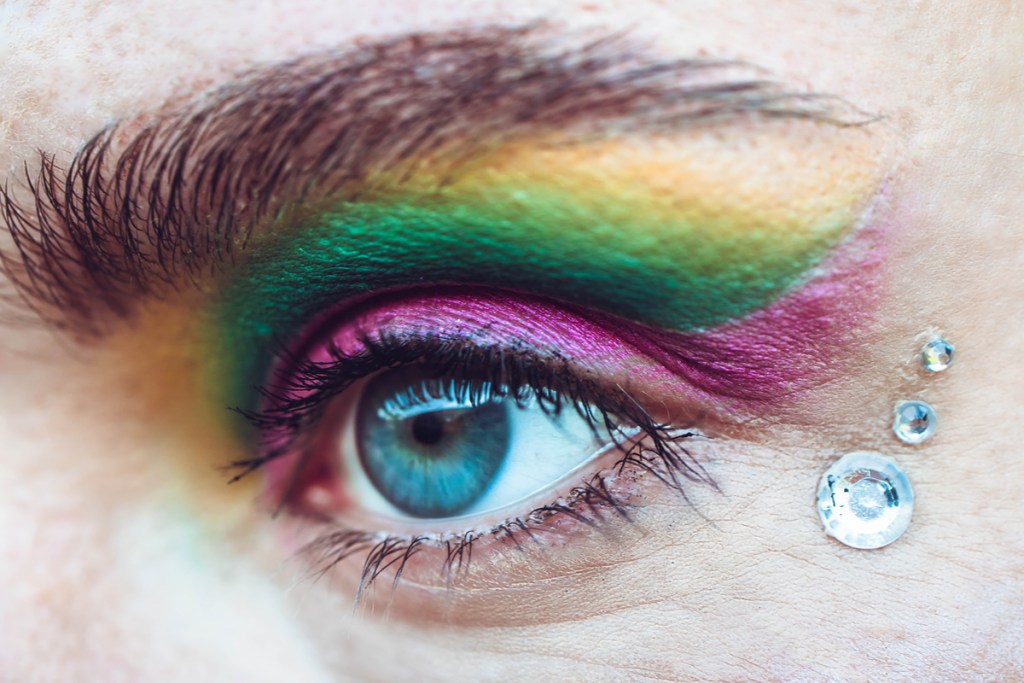 Euphoria-inspired
Not only has Zendaya blessed us with some of the best fashion we've ever seen, but thanks to her huge hit show Euphoria we have seen the most fun eye makeup trend in a while. Those of you who lived through the 90s phase of adding jewels and bling to your eyes can rejoice.
The eye game in the show is unbelievable. It's all about shine, glitter, jewels, embellishments, and so many colors in one place. Using your fingers to smudge the shadow on is encouraged as well. Yes!
In a time where expressing yourself is more important than ever, this is our favorite look and we love to see it. Have fun with this one and make it yours.
#euphoria Hashtag Videos on TikTok
#euphoriamakeup Hashtag Videos on TikTok
Whether you want to try them on yourself or love staying up-to-date on the most current trends, these five eye makeup looks are just a TikTok away. Make it yours, have fun with it, and don't worry if you don't get it on the first try. Not everyone is a TikTok star.
BlissMark provides information regarding health, wellness, and beauty. The information within this article is not intended to be medical advice. Before starting any diet or exercise routine, consult your physician. If you don't have a primary care physician, the United States Health & Human Services department has a free online tool that can help you locate a clinic in your area. We are not medical professionals, have not verified or vetted any programs, and in no way intend our content to be anything more than informative and inspiring.
Editors' Recommendations