From high-waisted trousers, butterfly clips and baby braids to the September issue of Vanity Fair celebrating P. Diddy (or was it Puff Daddy?), Legally Blonde and other turn-of-the-century pop culture icons, it seems we are collectively feeling the love for all things Y2K. Nowhere is that more apparent than in the current ubiquitous Y2K-inspired makeup trends. You'd be hard-pressed to open a fashion magazine or scroll through Instagram without seeing today's twist on the glimmer, shimmer and shine that dominated the beauty world 20 years ago.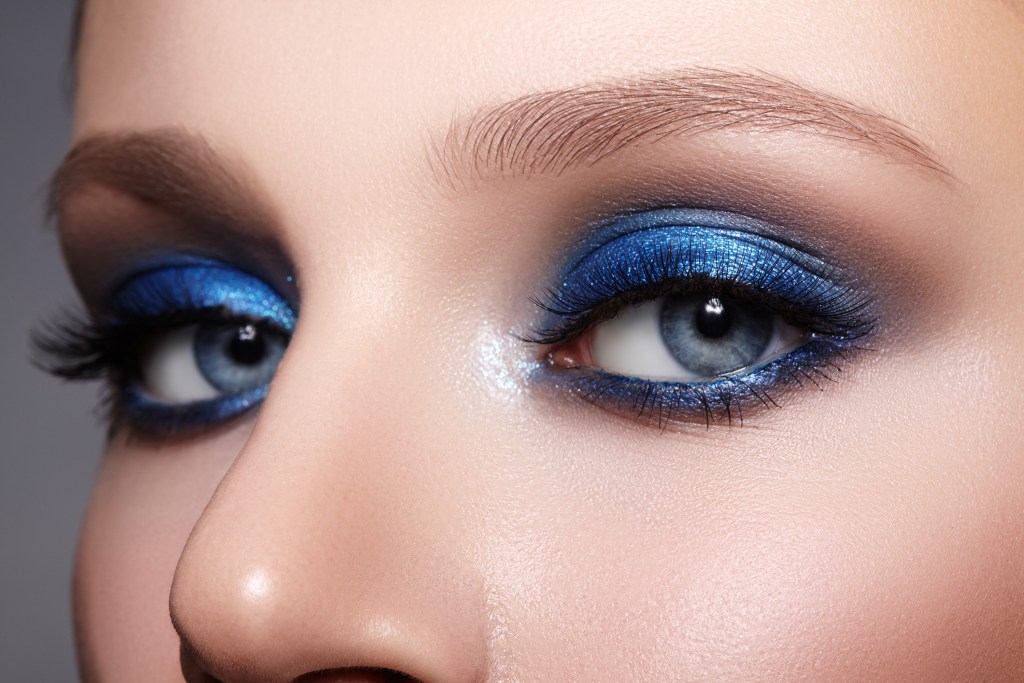 "The return of Y2K beauty radiates nostalgia for me personally because I am a product of the early 2000s, and I am here for it," said Deney Adam, a pro makeup artist with Ulta Beauty.
It makes sense that someone who was born or grew up in the early 2000s would be nostalgic for that era, because timeframes for throwback culture follow a two-decade pattern, according to Jenna Drenten, PhD, associate professor of marketing at the Quinlan School of Business, Loyola University Chicago. Whereas young people in the '90s and 2000s embraced '70s and '80s culture, the next generation is now glorifying the '90s and Y2K.
"Trends get repeated and revived, often because a new generation comes along and wants to experience a past lifestyle firsthand. The caveat is this new iteration of days gone by will never be the same as the original. Young people today have grasped onto the styles and trends of the 1990s and 2000s — but it's less of a resurgence and more of an iteration," she said.
That's exactly what's happening with the Y2K-inspired makeup looks — they aren't copies but inspirations of what was trending two decades ago. "We are seeing quintessential Y2K trends such as bright, colored eye shadows and liners as well as lots of shimmer and bold, glossy lips," said Adam. "The difference now is that the makeup is more glam and polished without going over the top with looks."
It is, however, somewhat ironic that in the age of social media, today's Y2K-inspired looks are all about a time before how many "likes" your selfie gets on Insta mattered. "I would characterize Y2K makeup trends as very fun, carefree, and definitely nostalgic," said Priscilla Monnique, a professional makeup artist and owner of Priscilla Monnique Artistry. "I think it brings you back to a time where makeup honestly didn't have rules and regulations. It was just the fact of finding a pretty shimmer shadow and putting it all over your lid and feeling great about yourself without caring if it was trending or everything was blended out."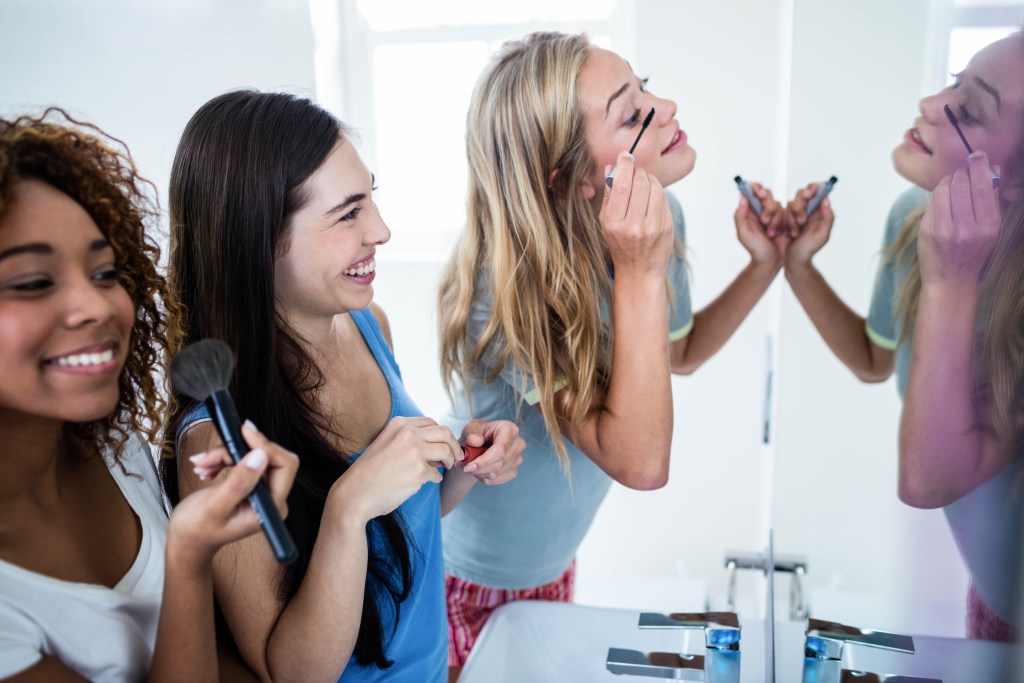 How to get your Y2K makeup groove on
If you're ready to embrace the Y2K esthetic, remember it's not about getting caught up in imitating anyone's "look," because your makeup is all about you.
"It cannot be said enough that makeup is a form of self-expression and allows us to try on new identities relevant to a celebration, moment, or season," said Adam. "Beauty and makeup should be fun, playful, and experimental, providing everyone with the inspiration to explore beautiful possibilities and new looks. Using Y2K trends as this form of inspiration is the perfect way to try something new."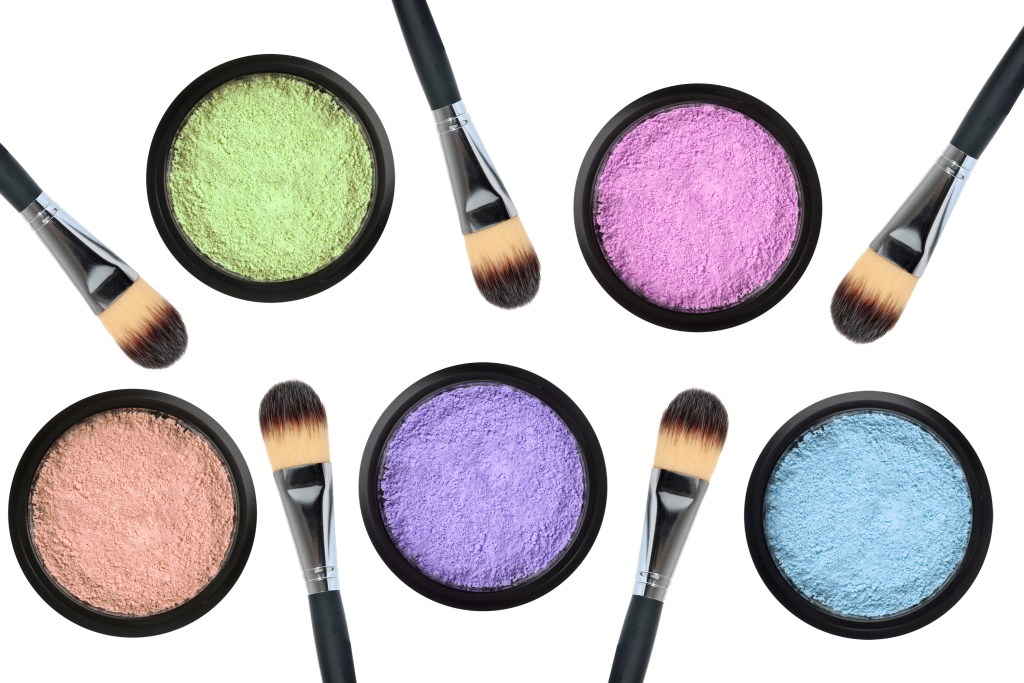 If you're looking for that inspiration, here are some places to start:
Face. Matte, contoured, and highlighted skin are all in and give a nod to the Y2K era, said Adam. Try Avon fmg Magix Tint Natural Matte Tinted Moisturizer for a natural demi-matte base, then follow with a brush of Avon fmg Colors of Love Kiss Me Cushion Highlighter on your cheeks, forehead and chin.
Eyes. When it comes to the eyes, let's just say, you gotta have some fun! Pinks, purples, lilacs and blues are back in a bold way, according to Adam. Shimmer and glitter on or around the eyes are also having a moment (in fact, in true Y2K fashion, you can put glitter anywhere on your face or body for a fun look). To try multiple trending colors out, pick a palette such as BH Cosmetic's Totally 2000s 9 Color Shadow Palette, or Covergirl TruNaked Eyeshadow Palette in That's Rad. You can top it with Covergirl Exhibitionist Liquid Glitter Shadow — or wear the shadow on its own.
To line the eyes, neon-colored graphic liners are hot right now, said Monnique. Try one of several bright colors from the L.A. Girl Shockwave Eyeliner collection.
Brows. Thick, overly bushy brows are going bye-bye, said Adam. "For brows, they are less filled in to achieve a more natural look, but are well-groomed and laminated," he added. You can get the look with a brow pencil that uses natural color such as Makeup by Mario Master Blade Brow Pencil, then lock it in with a clear gel-like Makeup by Mario Master Hold Brow Gel.
And while thinner brows are in, just don't take it as far as ladies actually did in the early 2000s, said Monnique. "Everything's pretty much made a comeback except for those paper-thin, over-plucked eyebrows. I think we can leave those in the past," she says.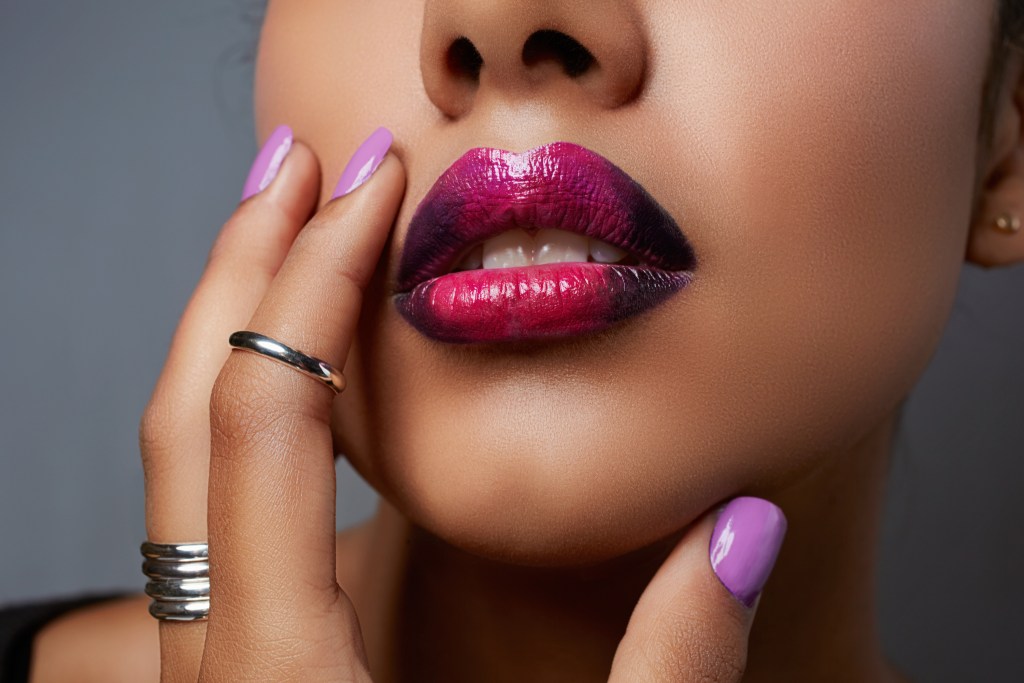 Lips. High-shine lip gloss and ombre lips — color that starts light in the center of the lips and then gradually evolves to dark around the edges — are on point once again, said Monnique. Dark shades are also big, said Adam. "Add a gloss with a contrasting liner and you are back in the prime of the early 2000s," he said. You can get the look by lining your lips with your favorite shade of Ulta Automatic Lip Liner then filling them in with a complementary color of Ulta Lasting Color Lip Gloss Stain.
Metallics. If you're looking for a multi-tasking Y2K-inspired look for the eyes, face or lips, you can't go wrong with gold — or any metallic for that matter. "Metallics are making a huge return, but with an exciting twist. We are seeing lots of copperplate, old gold, yellow gold, rustic, and silver rose across all types of cosmetics, from eyeshadows and eyeliners to lip gloss," said Adam. "The standard metallics are being elevated in unexpected ways as they are paired with another hue or element to keep it fun and interesting."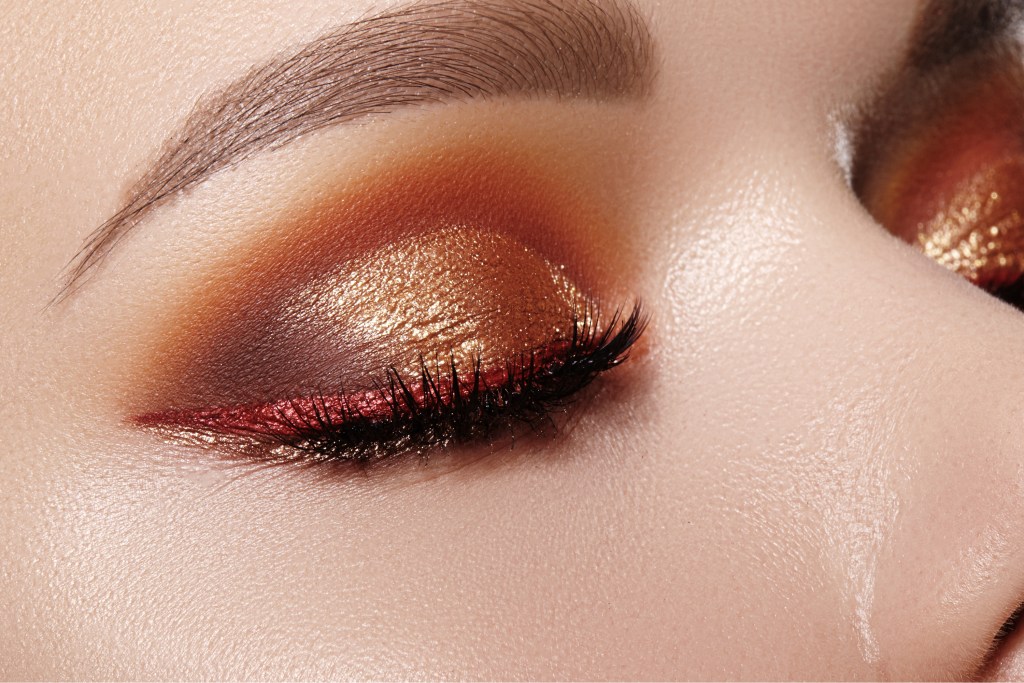 The six shimmery metallic eyeshadow shades in Flower Beauty Desert Lights Shadow Palette are perfect for mixing and matching, and hint: you can add a swipe to your cheekbones for a bit of facial glimmer.
The influence of cultural awakening
It's worth noting that while the current take on the early 2000s is all about paying tribute to Y2K beauty icons such as Britney Spears, Christina Aguilera, and Jessica Simpson, it's also about an awakening to the problematic ways they were treated, says Drenten.
"Beauty trends of the '90s and 2000s have to be historically situated in the context of understanding the gender norms of the time and aesthetic pressures, particularly on young women," said Drenten. "Today's culture has a much more advanced understanding of gender fluidity and how self-expression is shaped through beauty ideals. Revisiting the past decades doesn't mean recreating it, it means improving upon it."
Today's Y2K looks are more about celebrating individuality than anything else, said Monnique. "At the end of the day we must not forget that makeup is makeup," said Monnique. "It's here to make the individual feel empowered and to embrace and enhance inner beauty and that's different for everyone. We can't get too caught up on brands, trends, and makeup ideologies that we see on social media today. As long as you are comfortable in your own skin you can unapologetically rock whatever color palette or trend that you want and feel your absolute best."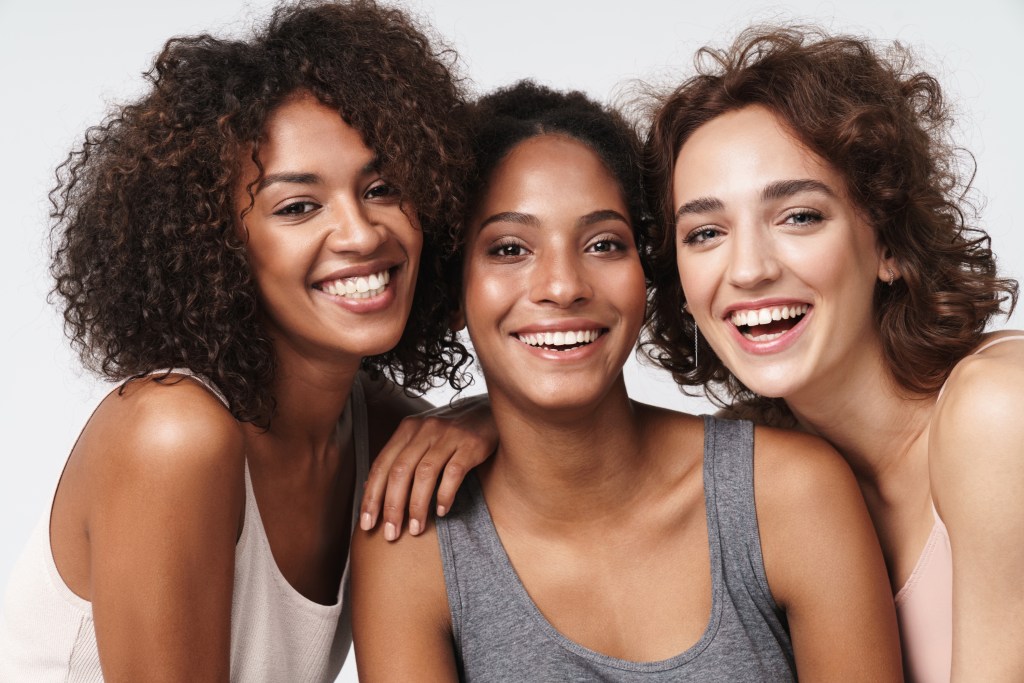 Will Y2K trends stick around?
As fall and winter roll in, don't expect the Y2K throwback looks to go anywhere — although they may change slightly, said Adam.
"What I love most about Y2K trends is that they celebrate a wide range of past and present looks, making it inclusive and approachable. I suspect these looks will not be going anywhere anytime soon. In fact, we are going to see these looks well into next spring," he said. "There may be a slight shift to warmer colors with wardrobe changes as we head into the fall and winter seasons, but the concept will stay the same. We will have lots of opportunity to create Y2K-inspired looks that are fresh and modern."
How long can the Y2K love last? It won't necessarily end as much as flow into what's coming next, said Drenten.
"Flashback trends are one long extension of one another rather than unique styles that start or stop," she said. "Today's flashback trends are unique because of the interactive media young people have at their disposal. This makes retro revivals much more experimental, communal, and viral. For example, on TikTok, we already see trends where young people post videos like 'stitch this' with a video showing how their style has changed over the years or acting out what teens in the 2030s will say about their generation when the revival of the 2010s inevitably occurs."
That means you might want to put those glittery eyeshadows and shiny lip glosses on ice — you could need them again around 2040, when the youngsters of today begin coming of age.
"This 20-year pattern mirrors the generation gap, largely because teens are the ones driving the trends, and they recreate the most recent teen experiences that still seem familiar and not as far removed from their own current experiences," said Drenten. "This is actually an important point. When we think about returning to nostalgic beauty trends, they are wholly driven by teen culture — idealizing teens of the past.
"One thing is for sure," she added, "we can absolutely expect teens of the future to return to the styles and trends of today."
Editors' Recommendations