You don't have to be a professional makeup artist to create terrifying Halloween looks. These four scary makeup how-to's on YouTube can teach you everything you need to know about creepy face paint. From creating oversized monster mouths to perfecting fake wounds, these tutorials will help take your Halloween costume to the next level. So, what are you waiting for? Add these four horrifying makeup videos to your watchlist.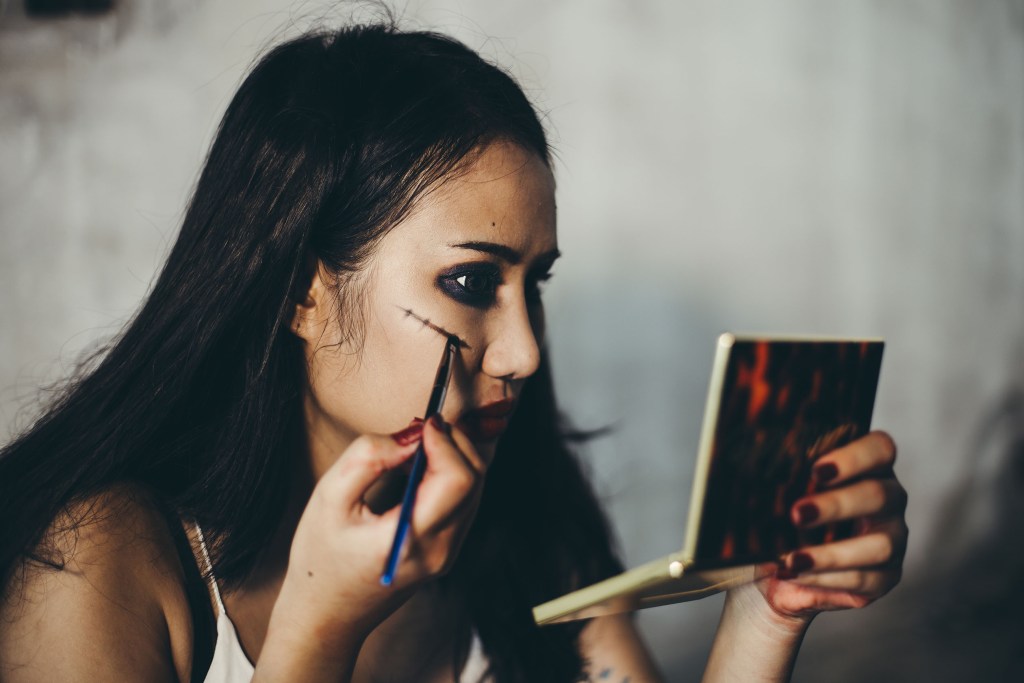 Top 10 Easy and Scary Halloween Makeup Tutorials by Everyday Cakes
This compilation video posted by Everyday Cakes speeds through 10 different creepy makeup tutorials. Each different look is simple enough for beginners to copy and yet incredibly effective. The Halloween looks can only be described as monstrous, though some are gorier than others. Over the course of 10 minutes, you can learn how to create faux injuries, scary mouths with razor-sharp teeth, and more. One of the things the makeup artist excels at is creating the illusion of objects, like fishhooks and soda cans, jutting out of her face. Using her method — and tons of liquid latex and stage blood — you can make it look like almost anything has impaled your face. This YouTube video is sure to provide plenty of inspiration for your Halloween costume.
SILENT. Demon Halloween Tutorial!! Easy SFX Makeup by Alyshia Jones
The gorgeous Alyshia Jones is no stranger to the world of fashion and beauty. But every Halloween season, her weekly videos take a turn towards the macabre as she consistently produces some of the scariest makeup tutorials on YouTube. One of our favorite looks Jones designed is a silent demon with an upside-down cross carved into their forehead and an extended mouth that appears to be pinned shut. During the 10-minute video, Jones walks viewers through every step of the process providing useful narration to explain thoroughly what she's doing and why. In the video's description, she also includes a list of the exact products she uses. This makes it even simpler to duplicate this spooky, demonic look.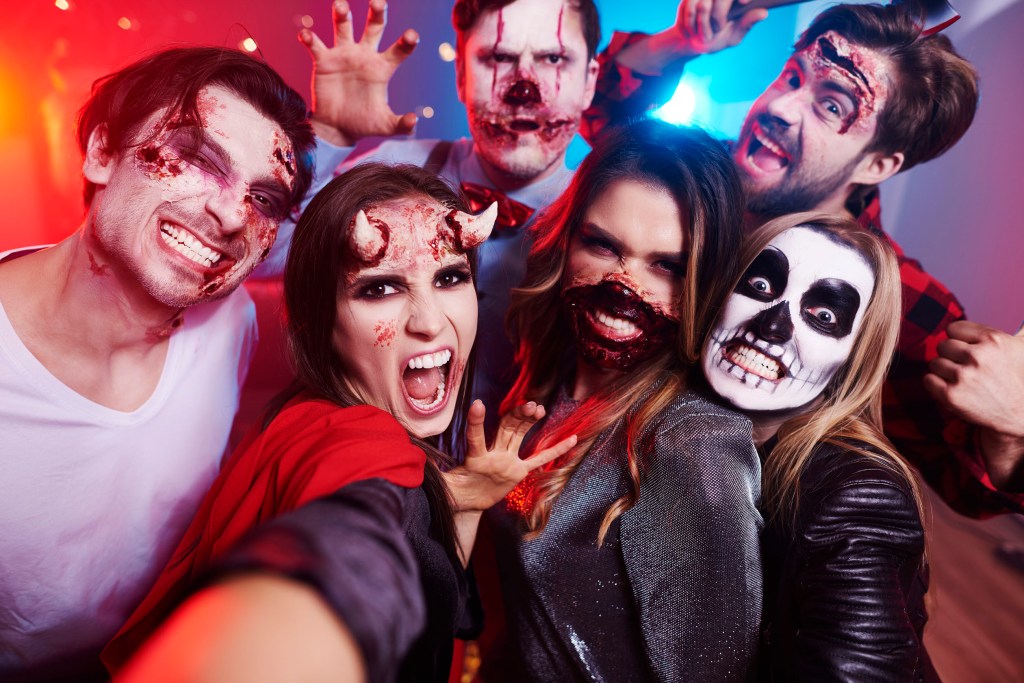 Scary Clown Halloween Makeup Tutorial! By Pinkstylist
If you ask us, there is nothing scarier than a killer clown. And with this how-to video from Pinkstylist, you can terrify everyone you meet. Pinkstylist is such a pro that he produced this whole look without any prior planning or forethought, which gives you a true behind-the-scenes look at his creative process and may even inspire you to try creating your own creepy face paint looks. This tutorial relies more on watercolor face paints than some of the other tutorials on this list, creating a unique yet equally scary finished product.
Not a fan of the clown look? Pinkstylist's YouTube channel is full of hundreds of special effects and theatrical makeup tutorials. Take a few minutes to browse through his videos; you're sure to find one that will spook you.
Terrifying Halloween Makeup Tutorials 2020 by Fashionista Makeup
Fashionista Makeup aggregates the best makeup tips and tutorials from expert makeup artists from around the world to create their helpful compilation videos. While the channel uploads new videos with beauty tips nearly every day, some of their best videos are their Halloween tutorials. This video from 2020 features some of the most creative creepy looks ever created. Not all the makeup in this 11-minute video is scary, but you can still get lots of inspiration for your own Halloween look. Learn how to make yourself look like a charred demon, a golden-skulled monster, and more. Plus, many of the original makeup artists are all credited in the video, so you can view their other work if desired.
Your Halloween costume is about to get a whole lot more terrifying. These four YouTube makeup tutorials demystify the process of creating mesmerizing and frightening looks — and make them simpler to replicate than ever before. Many videos offer step-by-step instructions on applying special effects makeup and will even tell you precisely what products you need. With the right tools and a bit of patience, you can copy any one of these professional looks or even get inspired to craft an original Halloween makeup idea. But no matter which you choose, the face paint looks featured in these videos are guaranteed to haunt your dreams.
Editors' Recommendations