Celebs, models, Insta Influencers, and YouTubers. They bring us the newest and hottest looks. and trends we can't wait to try. But sometimes, the things they use and buy are a little out of our price range.
That's why we love it when YouTubers throw us some love and do tutorials on a budget. Whether it's a basic makeup tutorial, or how to look glammed up like you were hitting the red carpet, these 4 amazing YouTubers have gifted us with some of the best drugstore makeup tutorials that you can recreate no matter what wallet space you have.
Allie Glines
With over 735,000 subscribers, it's safe to say Allie knows what she's talking about. But all it takes is watching one of her adorably informative videos to know that you are in good hands. Not only does she break it down for the beginners to easily follow along, but she lets you know literally every single item she uses and where she got it. We love how thorough she is.
From the best drugstore mascara finds under $10 to the top five foundations you can find in your local drugstore, she always keeps your wallet in mind. We love that she always starts with a bare face and explains each item before she applies it. You'll know what every product is for and how and where to apply it before she digs in.
The Best Everyday Drugstore Makeup – YouTube
Kelly Strack
Kelly has a bubbly personality that has helped her rack up over 896,000 subscribers. She talks quickly, so you can't be multi-tasking while watching her videos. She loves to give you the scoop. Kelly tells you where she got the products, prices, and where else you can get them. She also compares products to other versions while applying the makeup so you can learn a little more. Knowledge is fun.
She always starts with a clean, bare face, which we appreciate. She is also entertaining, as things happen in the background (like a firetruck driving by) she'll talk you through it as well. Whether you only have 10 minutes or a full hour to do up your face, she has a video for you. But her drugstore dupes to replace the higher price items are what you want.
She's fun, she's real, she talks fast, and she loves to make sure no matter the budget, that you will look like your most gorgeous self.
(2) FULL FACE NOTHING OVER $10 | BEST DRUGSTORE MAKEUP – YouTube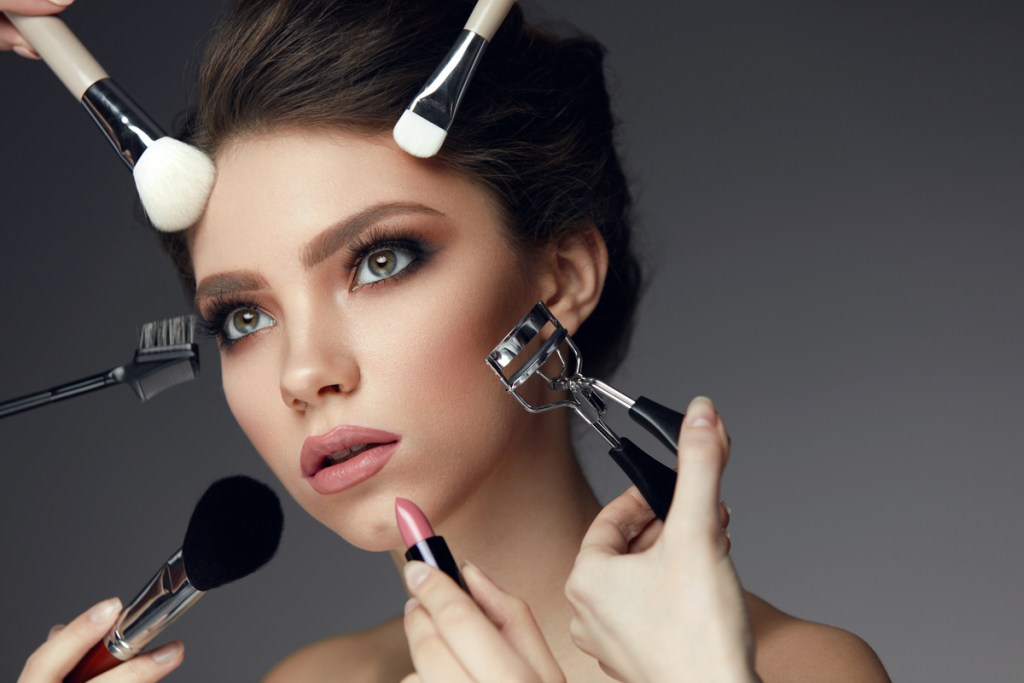 Teaira Walker
Teaira wants to get you a gorgeous and flawless look with only products you can find at the drugstore. Her easy-going, natural, approach makes you feel like the two of you are getting ready to hit the town together. We love how she talks you through everything, while also filling you in on her day.
Her video is slow-paced but still quick. She likes a fresh and natural look, and so do we. She emphasizes how she only wants you to look your best, even when you don't want to use high-end products. She makes it all happen for you in a tutorial that you can go back to whenever you need it.
(2) DRUGSTORE MAKEUP TUTORIAL You Didn't Know You Needed – YouTube
Dimma Umeh
Dimma's drugstore makeup tutorial is awesome. She doesn't waste any time presenting the products and displaying the prices on the screen. She speeds up some of the application processes, so if you are a super, super beginner, you might need to slow it down.
She walks you through how much of each product she uses and explains what's she's going to do with it. In this specific tutorial, we get a little bit of singing, and it's beautiful.
For Dimma, it's about making sure you know the more affordable products and how she uses them. She lists everything she uses, including the makeup tools.
She does have slower beginner videos as well as tutorials for certain parts of your face. The results are effortlessly beautiful and it's always a plus when you can do it all for cheaper.
In this specific tutorial, we get a little bit of singing, and it's beautiful.
(2) AFFORDABLE + DRUGSTORE MAKEUP TUTORIAL FOR DARK SKIN/WOC/BLACK WOMEN | DIMMA UMEH – YouTube
So when you need new products and don't have the budget to go crazy, or are just wanting to be conscientious about spending, these four YouTubers have tutorials that you can use for your everyday look, or to use as a base to go a bit more glam. We love helping you find the best deals and still look your most beautiful self. These YouTubers share those same values so make sure you check them out!
BlissMark provides information regarding health, wellness, and beauty. The information within this article is not intended to be medical advice. Before starting any diet or exercise routine, consult your physician. If you don't have a primary care physician, the United States Health & Human Services department has a free online tool that can help you locate a clinic in your area. We are not medical professionals, have not verified or vetted any programs, and in no way intend our content to be anything more than informative and inspiring.
Editors' Recommendations