As the seasons change, so do beauty trends. If you are thinking about fall nail ideas, here's a quick guide on the hottest trends that everyone loves. Now that the air is getting much cooler and crisper, it's the perfect time to rotate your nail polishes and dive into some new hues. Whether you wear your nails short, long, or medium, these popular nail colors will keep you on trend.
Don't worry if you can't always get to a nail technician. There are plenty of press-on nails that give you both convenience and trendy looks without the commitment. However, if you choose to talk a walk on the wild side, these fall manicure ideas will give you plenty of ideas on how to amp up a manicure.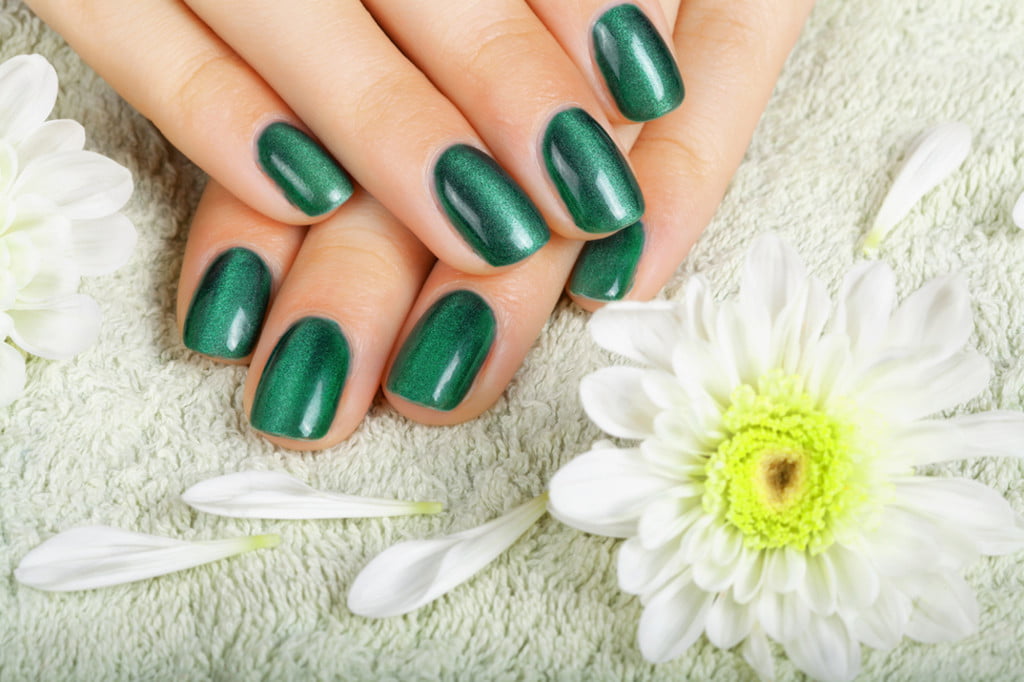 Go Green
Let your nails go green with envy with deep, green hues. Start the fall with olive, emerald and moss-like colors to embrace those fall leaves and evergreen holiday trees. Green hues pair well with dark jeans and are versatile enough to wear to the office or out on the town.

Dried Flowers
One of the hottest trends this season, adding dried flowers as a finishing touch to your manicure not only gives your versatility options but offers a unique take on your everyday manicures. Just adding one dry petal on your fingernail can transform any manicure into something more avant-garde.
Dual Tone Manicures
Throw that white pen away! This season, experiment with a range of colors to give your French manicure a much-needed reboot. Choose bold, deep hues like burnt orange or a vampy blue for your tips. Popular fall nail colors such as chocolate and orange looks are a great contrast. The dual-tone manicures are ideal for people who aren't sure what color they want to commit to but still need to give colors a test drive.
Ombre
One of the must-have nail trends this fall is ombre nails. Ombre nails are like the mood rings of nail trends because they can be different colors in various lights. You can choose colors that are similar or you can choose the complete opposite. Either way, your ombre nails will look great from day to night.
Splatter Art
If you find yourself torn on what colors you want to wear or if you find yourself wanting to try it all, then the latest splatter trend is the perfect option for you. You can drizzle the same color on all your nails or you can opt for random colors. Whatever you decide, wearing a punch of color on your fingertips will work with your everyday outfits.
Plaid
Plaid isn't only for flannels or picnics, now you can rock them on your nails. You can wear colors such as red, orange or even gray and turn them into plaid designs. Because of the contrasting colors, the plaid can also look subtle enough for everyday wear.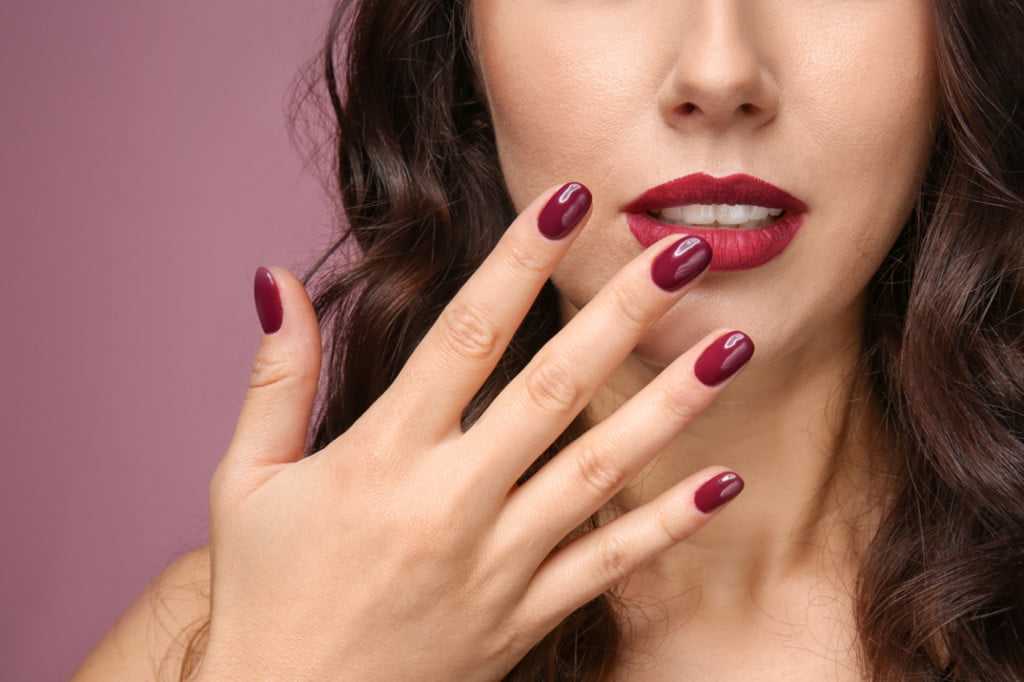 Deep Reds
Red is a classic nail color that looks good on everyone., You can skip the berry reds and opt for some darker shades such as burgundy and plum or reds that have brown undertones to them. You can always rely on the good red to bring your look together. The deep reds are ideal for brisk, fall nights, or if you are stuck on what color you should wear next.
Minimalist
Similar to the splatter trend, the minimalist nail design trend can also mix up colors. Minimalist nail art is a great way to wear a hint of color and patterns while still looking effortless. You can take it a step further and act with an artistic flair mimicking the retro era.
Bling, Bling
Don't be scared to be flossy. You can bring your nails back to life with some sparkly gems that can go on a few fingers or all of them. Just one jewel on your finger can jazz up your entire look. They come in a number of colors and sizes so you can wear something large and colorful or small and subtle.
Yellow
Yellows and oranges make great fall nail colors because they reflect the colors of the autumn leaves. Colors such as mustard, bronze or even candy corn-colored hues all work throughout fall. Just because the sun is setting earlier doesn't mean your nails have to.
With so many fall nail trends to choose from, how will you know which is the best for you? You should start with colors you are comfortable with then experiment.
The best thing about these fall nail colors is no matter what your style, they are easy to incorporate. With so many hot nail colors and trends this fall, it's hard to choose what to wear first. But you should treat your nails similar to your makeup and shoes; wear what makes you feel good. In the meantime, you can keep this list as a reference for what nail polishes you should shop for this fall.
BlissMark provides information regarding health, wellness, and beauty. The information within this article is not intended to be medical advice. Before starting any diet or exercise routine, consult your physician. If you don't have a primary care physician, the United States Health & Human Services department has a free online tool that can help you locate a clinic in your area. We are not medical professionals, have not verified or vetted any programs, and in no way intend our content to be anything more than informative and inspiring.
Editors' Recommendations