For many people, makeup is a great form of self-expression, and finding new ways to apply it is all part of the fun! TikTok is one of the best places to look for new and exciting makeup how-tos and tips. Though some hacks are better than others, these seven tips and trends are some of the most useful and interesting we found on the app. Here are a few of our favorite TikTok makeup trends and hacks that will completely transform your beauty routine.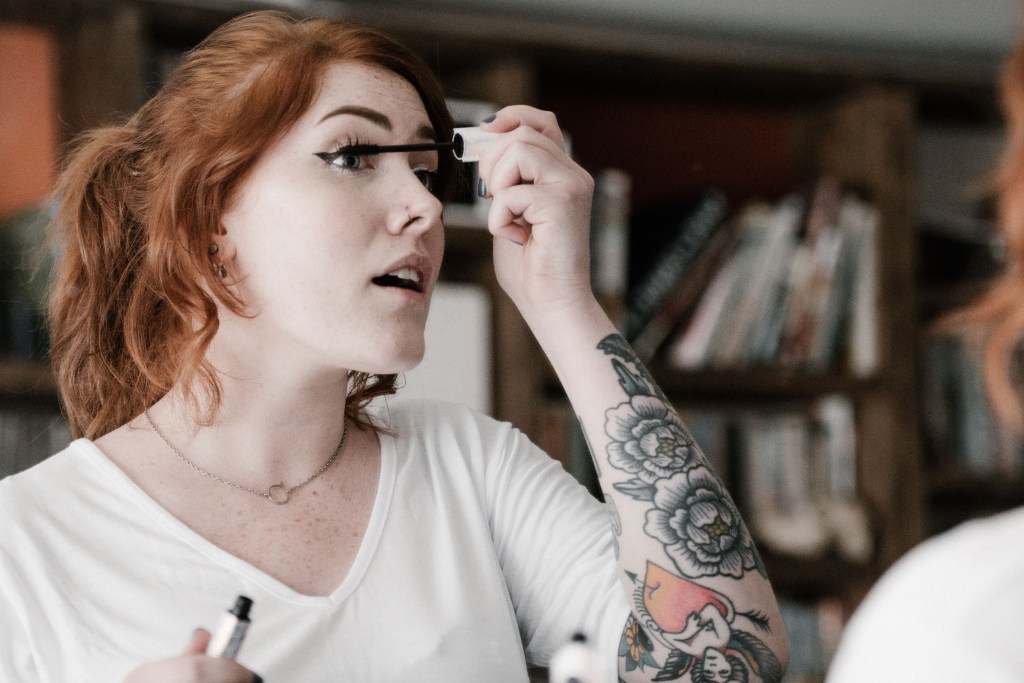 Faux falsies
Wave goodbye to your fake eyelashes; with this easy TikTok hack, you can replicate the look of full, curly lashes with your regular mascara. Typically, you would apply mascara starting at the root of the lashes and working outward. Instead, try this technique from @mirellabelle for more long-lasting volume:
Start by applying mascara to just the tips of your lashes; this instantly lengthens them
Then, swipe just the middle parts of the lashes, adding thickness
Apply the third coat from root to tip to remove any clumps and retain the curl
Rosy cheeks with lipstick
This technique is definitely one of those "wait for the reveal" TikTok trends. While putting lipstick on your cheeks may seem like a wild idea because the color is so intense, the results are so worth it. TikToker @shumidee perfectly demonstrates how to use this technique to get perfectly rosy cheeks effectively. Here's how:
Moisturize and prime your skin before applying any other products
Swipe red lipstick across your cheeks and blend with a brush or beauty sponge
Apply foundation and concealer over the lipstick to create a more natural look
Finish your makeup as you ordinarily would
Fake freckles
Faux freckles have been trending in the beauty world for a few years, but thanks to TikTok, it doesn't look like this look is going anywhere soon. You can purchase a dedicated freckle pen like this one from Freck. Or, you can use the henna technique that TikTokers like @oopsieitsjazzy love! Using a henna freckle kit, simply apply the henna in dots where you want the freckles, then let it sit. In no time, you'll have natural-looking faux freckles.
Longer-lasting foundation
TikTok user @jaridadoesntexist swears by this foundation tip. With this method, your foundation will provide full coverage all day long. Plus, it'll eliminate any creases! What could be better? Here's how to do it:
Moisturize your skin thoroughly to create a protective barrier before applying any makeup
Apply a light layer of translucent powder to lock in moisture, then spritz setting spray on top
Let the spray dry completely before adding a primer on top
Lastly, apply your foundation and complexion products as you ordinarily would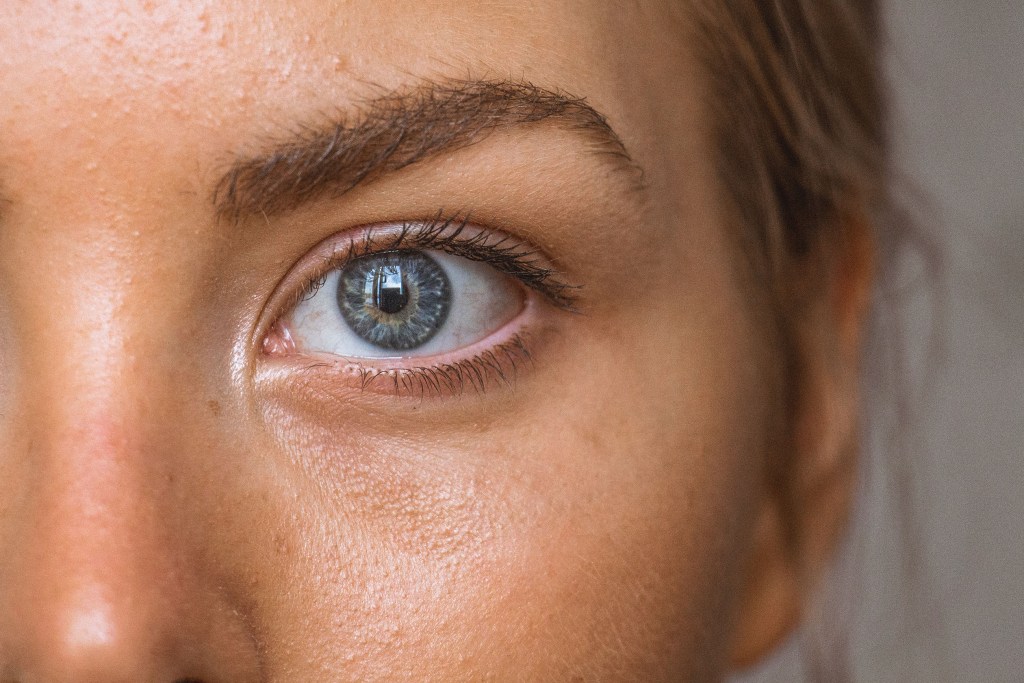 Fluffy soap brows
Thick, fluffy eyebrows are super popular right now. If your brows aren't naturally full, you can still get this look by using the soap brows hack. This video from @rocio.roses is perfect for people who are new to eyebrow makeup routines and prefer a guided walkthrough. The process is straightforward:
Dampen a bar of soap with water or setting spray
Rub a spoolie on the soap until a paste forms
Swipe the spoolie on your brows in an upward and outward motion, trimming and shaping as necessary
Use a brow pencil to fill in any thin areas
Bobby pin winged eyeliner
https://vm.tiktok.com/ZMdHwtyRD/
Ever wondered how to get perfect winged eyeliner? This hack is so simple that you'll wonder why you never thought of it before. The trick is to use the open end of a bobby pin as a stencil for the wing of the eyeliner. Simply hold it up at the edge of your eyelid and fill in the opening with eyeliner. You can follow along with this simple explainer video from @giseleayora.
Concealer facelift
https://vm.tiktok.com/ZMdHK68fg/
With this unique trick, your face will seem instantly lifted, no expensive plastic surgery needed. TikTok user @glowwithava uses a 6-point system to create this lifted look using only concealer. She applies concealer to:
• From the inner corner of the under-eye to the cheek
• From the outer corner of the under-eye up towards the hairline
• From the nostril to the side of the lips
• From the lips up to mid-cheek
• From mid-cheek up towards the jawline
• A small line under the eye between points one and two
Then, simply blend it out, and voila! Your face is instantly lifted.
Thick soap brows, fake freckles, and concealer facelifts are just a few of the best makeup tips currently trending on TikTok. But there are so many more stunning ideas to discover on the app! Whether you're looking for new ways to simplify your makeup routine or trendy and daring new looks, TikTok is the place to go.
Editors' Recommendations