Every eye shape has certain makeup tips to make it pop. Just like each body shape has that perfect fit of pants that makes the wearer unstoppable. No matter what the shape of your eyes, there is a perfect way to do your eye makeup to make your eyes stop traffic.
Do you have almond eyes? Look in the mirror. If you can't see white on the top or bottom of your waterline, then you belong to the almond eye club along with Rihanna and Mila Kunis. Let's take a look at how you can make the most of those gorgeous peepers.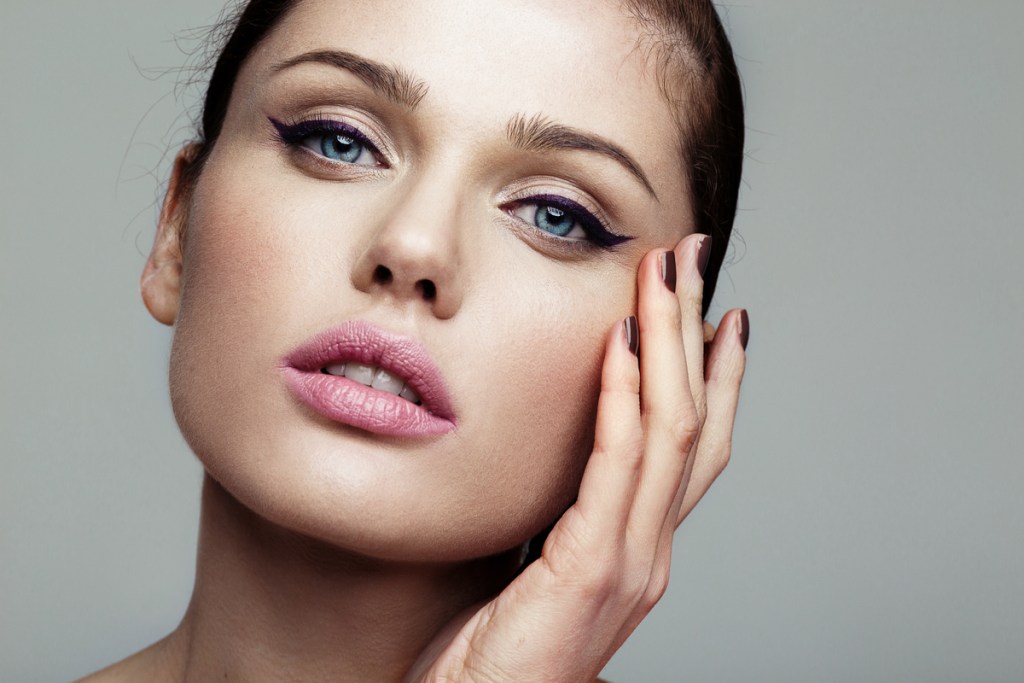 The cat eye
Adding wings or cat eyes to an almond-shaped eye is guaranteed to make them look beautiful. They highlight the upturn at the corner, making the eye appear larger.
Tips
Don't use eyeliner on your waterline. Using black eyeliner on your waterline with that shape of eyes makes them look smaller and more scrunched.
If you have to, use white eyeliner on your waterline, which will make the space look larger. Switch to a darker color for the corner.
How to do
Start with a thin line and gradually get thicker as you hit the outside corner. Almond eyes have that natural upturn, so you are highlighting the shape that's already there. Flick the line up at the end and draw the line more toward your eyebrow. Try white eyeliner and colored eyeliner for more of a pop.
Don't line your entire eye
Almond-shaped eyes look bigger when you leave part of it alone. If you don't think you can give up lining your entire lid, you'll want to get a nude or white eyeliner.
Tips
Don't line the bottom lid
Only line the outer half of your top lid
Start in the middle of your bottom lid and go thicker as you go out towards the outer edge
If you want to line your full lid, use a nude or white liner on the bottom and the inner half of the top. Experiment with only lining the outer part of your eyelid and see which combination makes your eye look bigger.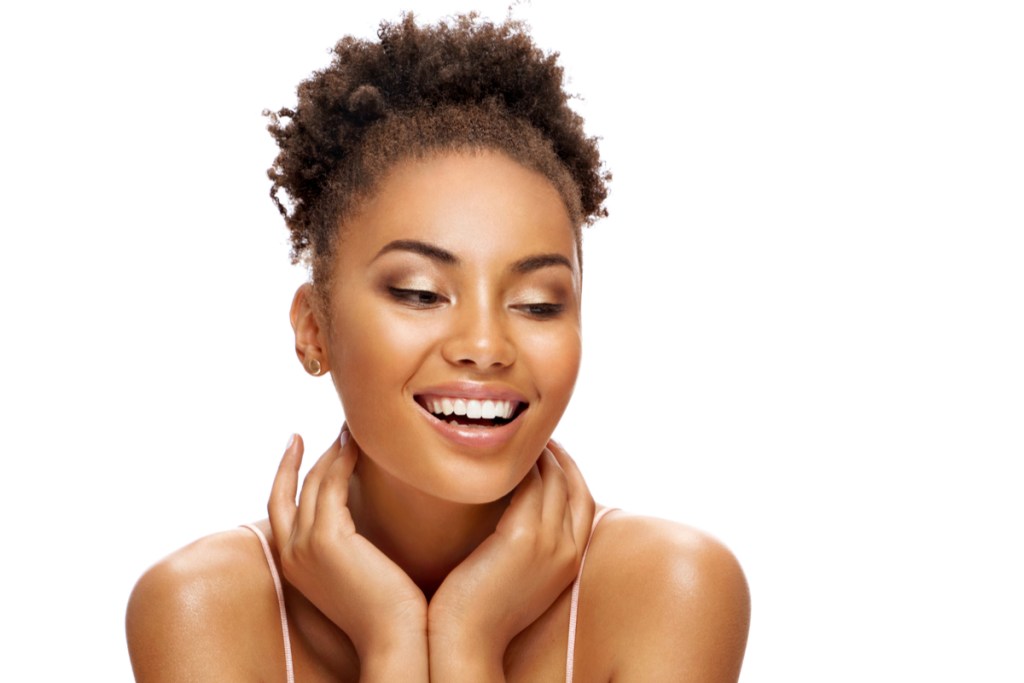 Line the inner corners
A great way to make almond eyes look more defined is doing an inner V line. It's a different look but flatters the shape. You can start with a nude liner to start out and then switch to brown or black if you like it. It's a nice change-up from the outer cat eye style while still giving your eyes definition.
Again, the natural outer shape of your eye is what you want to define. It may seem a bit edgy at first, but when you see the effect on your eyes you'll start to love it.
Brighten the inner corners
Another way to utilize the beautiful shape of the inner eye is to make it the highlight. All you need to do is use a highlighter or shimmer and gently tap it onto the corner of your eye. You can use a brush or use your fingertip to get a more precise placement.
It will make your eye look wider and the lighter shade will make your eye look brighter. You can add this to any other eye makeup you've already done, so it's just an extra trick.
The Halo Eye
This is another trend that looks nice on a lot of eye shapes. For almond eyes, it makes the eye look more illuminated and gives them an extra dimension. And it's really simple to do if you were going to wear eyeshadow anyway.
How to do
Use a darker shade of eyeshadow on the outer and inner parts of your eyelid.
In the middle section, you are going to use a brighter and lighter shade.
That's it! It will create a depth that will flatter almond eyes. A full Halo Eye does the bottom and has a few other steps, but for almond eyes, keep it to the top lid. Plus, Halo Eyes don't use a liner, which is another perk for almond eyes.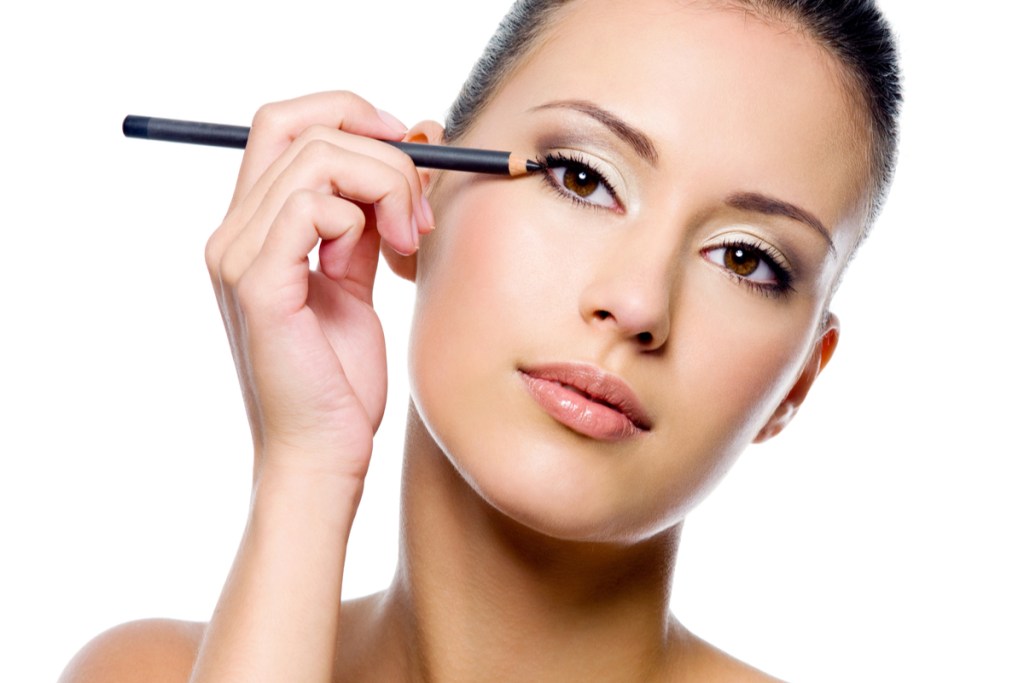 Curl your lashes
One way to accentuate the doe-eyed look is to make sure your lashes are curled. Using the proper curler is just as important. You want an eyelash curler that has a shallow arc so it's not pinching your lashes. Curled lashes make all eyes look bigger, so don't skip this step.
Tips
Curl before you apply your mascara
Go gentle on the clamp
You only need a couple of seconds
Work with that natural crease. You can create looks that make your eyes look more awake and more dramatic. If you haven't tried looks specifically for your eye shape before, then we can't wait for you to try these. Every shape is unique and beautiful. Embrace your naturally gorgeous eyes and learn new tricks to master how to make those almond-shaped eyes look their best.
BlissMark provides information regarding health, wellness, and beauty. The information within this article is not intended to be medical advice. Before starting any diet or exercise routine, consult your physician. If you don't have a primary care physician, the United States Health & Human Services department has a free online tool that can help you locate a clinic in your area. We are not medical professionals, have not verified or vetted any programs, and in no way intend our content to be anything more than informative and inspiring.
Editors' Recommendations