We admit – it's been awesome not having to worry about putting on makeup since the pandemic started. But as more adults are getting vaccinated and more companies are having employees return to work, we all need to get reacquainted with the newest in makeup trends.
Sure, your oldie but goodies are always welcome. It's whatever makes you feel at your best. But if you haven't been paying much attention to what's going on out there in the world of makeup, we have your back — or face — covered. Let's go over some amazing post-mask makeup tips for the world after pandemic life.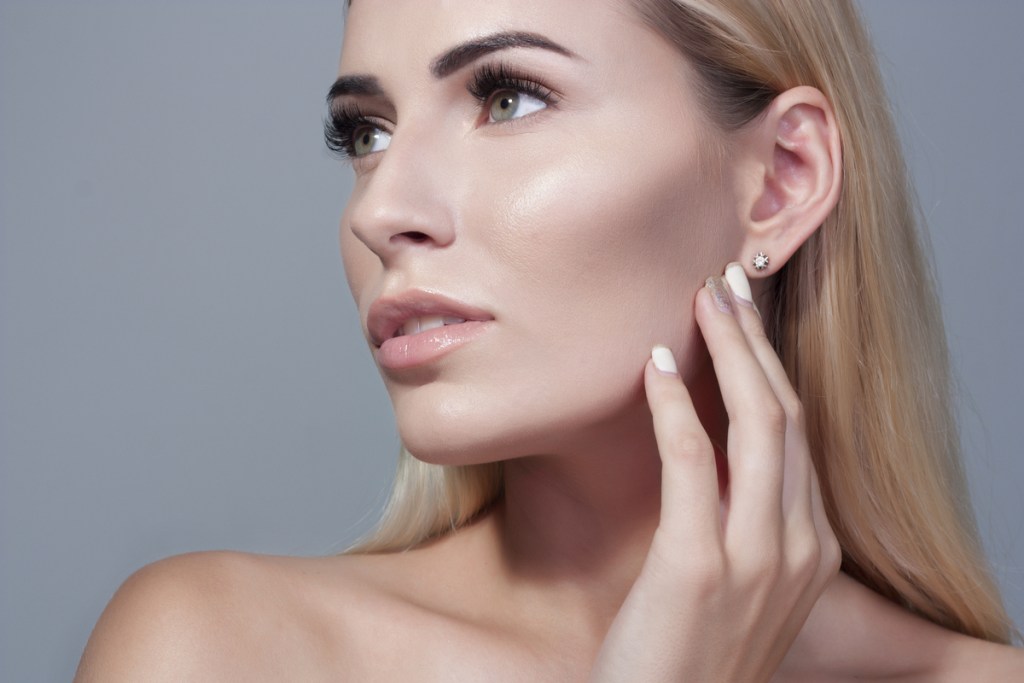 Fresh-faced
Who doesn't love a barely-there look? It might be the closest to the no-makeup face you've been sporting at home. If you aren't totally ready to jump into bolder colors yet, this is a great start to get used to wearing makeup again while still being on-trend.
Neutral colors
Matte finish
Perfect for day or night
It's all about light shades on the eyes, lips, and cheeks. Brush your browns up for a more awake look to your eyes. Nothing bold, nothing bright. You can do that to ease back into things.
Gloss it up
We don't mean you have to go crazy with color on this one. Keep it neutral with the coloring. Creamy neutrals on your eyelids and lips make for a gorgeous glossy-wet shine. You can dab a little gloss on your cheeks as well. The trick is to keep it neutral but stay away from a matte finish.
Glossy shine finish
Lips and eyes are the focus
Neutrals and light colors
But if a clean, no-makeup look is a tad too basic for you, but you aren't ready to go bold quite yet, this is a good next step.
Peachy pout
A peach lip has and always will be on-trend. But it's coming back in a big way. You can wear it matte or glossy. Grab a peachy gloss or get your favorite lipstick in peach and dab a little clear gloss on top. This color may seem a bit safe, but it transitions from day to night easily, so why not rock it?
By adding this bit of color to your pout, you can do a bolder eye if you'd like. If you aren't ready for a full face of color, you can get the perfect peachy lip with L'Oreal Paris Colour Riche Original Satin Lipstick in Peach Fuzz. Then you can add a clear gloss over it if you want that wet look.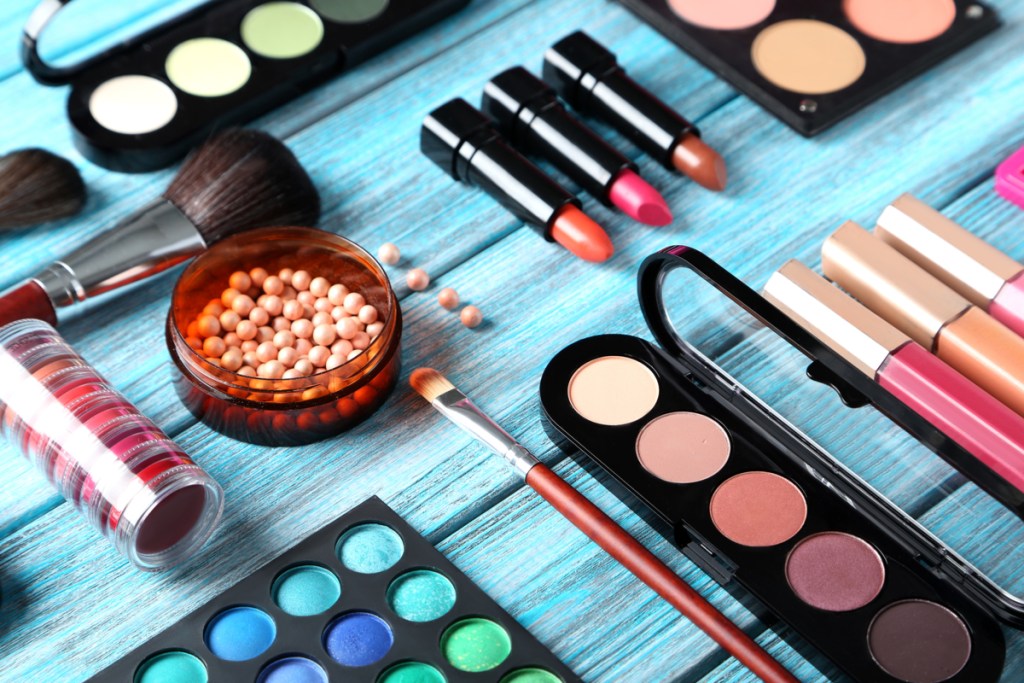 Cat's meow
If you loved when the cat-eye look exploded, then you will love that it is completely coming back in a huge way. If you want a classic black look, that's great. Or you can get creative and embrace colored eyeliner, which is a beautiful trend right now.
You can do all of your other makeup in neutral tones and bring the pop of color to your eyes with NYX Professional Makeup Epic Wear Eye Liquid Liner in Sapphire Blue. A gorgeous blue cat eye will make a statement with or without that mask. So even if you have to throw your mask on, you can still look fabulous.
Let purple reign
Not only an ode to the best singer ever but the hottest makeup color trend right now. You can do a beautiful smokey eye with a darker purple. Or keep it fun and bright with a bold lavender along the inner and outer corners.
No matter what your eye color is, lavender or other shade of purple looks beautiful on. Juvia's Place The Violets Eyeshadow Palette is the perfect place to start. It's a smaller palette with a few different shades in matte and shimmer so you can try some different looks to see if the lavender life is for you.
Orange is the new lip color
If you don't normally wear lipstick — hear us out. We know a bright red lip might be intimidating to some. But what about orange? We think you'll love how a warmer orange color looks.
Just make sure it's a matte finish and you'll be fine. Flush out your cheeks just a tad to create a soft balance to the lip. Sephora Collection Lipstories Lipstick in Hot in Havana Satin Orange is your new best friend. Give it a try.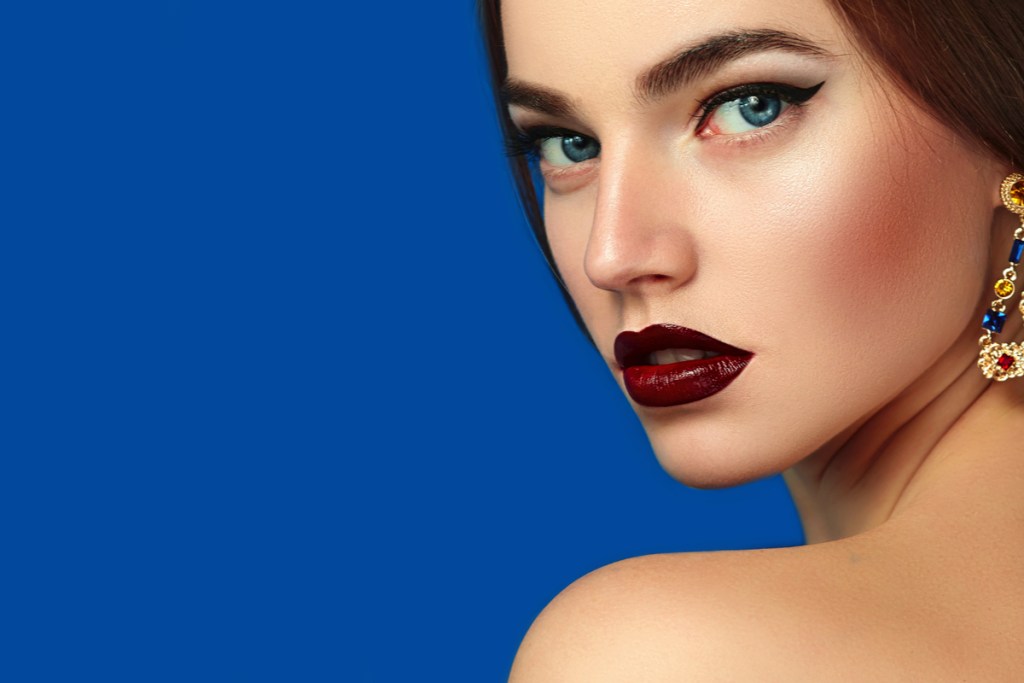 Bold burgundy
We love that darker lips are back. It's such a striking look with minimal effort. And since people haven't seen your mouth in a long time, the dramatic effect will be even more amazing. L'Oreal's Golden Grape Lipcolour is perfect. You'll get that deep, rich color with only needing one product.
Having a darker lip means you can go lighter on the rest of your face. Your mouth will be doing all of the talking. Keep it simple and light on your cheeks and eyes and let those lips enter the room first. Best part – any skin tone can pull off a deep lip.
We know it's been lovely not having to worry about putting anything on your face. And we aren't saying you have to! But if you want to freshen up your look when you return to the office or start leaving the house again, it would be beneficial to know what's new in makeup. Check out these trends, try a few, and see what new look you want to wear into the post-pandemic mask life.
BlissMark provides information regarding health, wellness, and beauty. The information within this article is not intended to be medical advice. Before starting any diet or exercise routine, consult your physician. If you don't have a primary care physician, the United States Health & Human Services department has a free online tool that can help you locate a clinic in your area. We are not medical professionals, have not verified or vetted any programs, and in no way intend our content to be anything more than informative and inspiring.
Editors' Recommendations