Remember how fun it was to dress up for Halloween and to pretend to be someone else for a while? Well, it's time to do it again. If you're looking for a little inspiration, we know exactly where to start. Check out these Halloween makeup looks from TikTokers. We've focused on designs that just about anyone can recreate at home, so don't be shy. It's time to get your ghoul on!
While there are some stunning makeup looks on TikTok, we are showing you Halloween looks perfect for parties or staying home to hand out candy.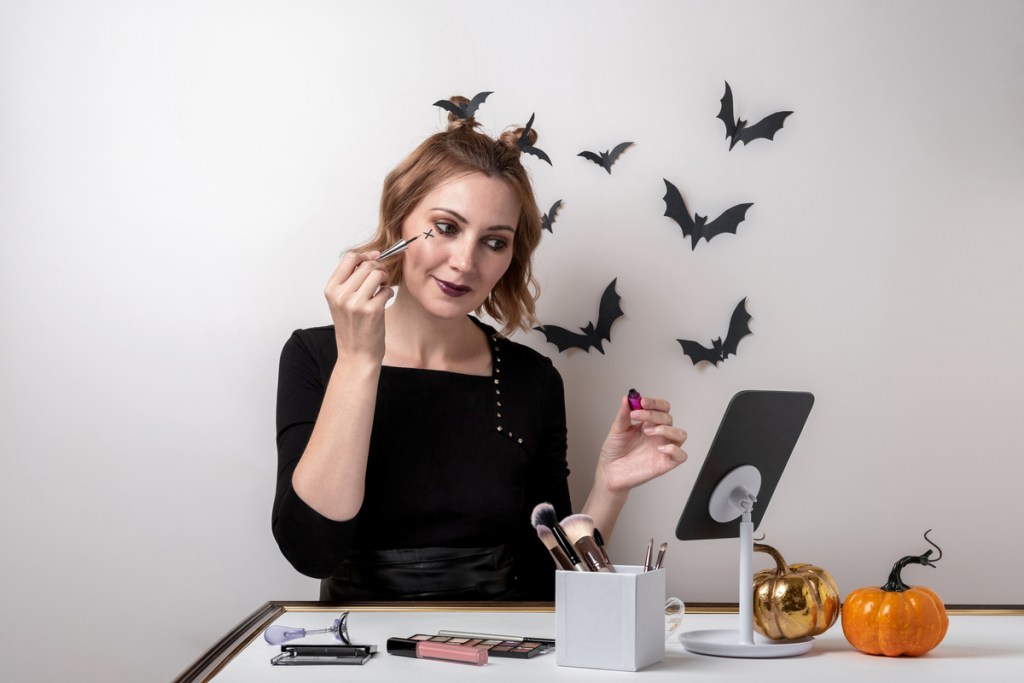 Everyone's favorite witch
We'll start with a simple one. If you don't watch Hocus Pocus at least 15 times during October, do you really love Halloween? Dressing up as everyone's favorite mean sister is a must.
You can make Winnie Sanderson's look as simple or extravagant as you like. It's an iconic look that most people will recognize immediately. Think of how much fun it would be to rock Winnie's signature pout. Though @ciaciaxo doesn't go into an extremely detailed tutorial, focus on the eyes and lips to nail the look.
On Wednesday's we wear black
Our favorite little Debbie Downer is the perfect costume choice. Transforming yourself into Wednesday Addams takes a little time, but always on-trend no matter what. We found a makeup version of Wednesday that is more grown-up and could be worn to any October weekend event.
Thanks to @victorialyn you can see how she achieves the amazing look and what products she uses to get it. If you want to take Wednesday to a more glam level, this is the TikTok you need to watch. We think the black lip alone will be our whole fall mood. But check out her whole page as she has a ton of Halloween makeup looks.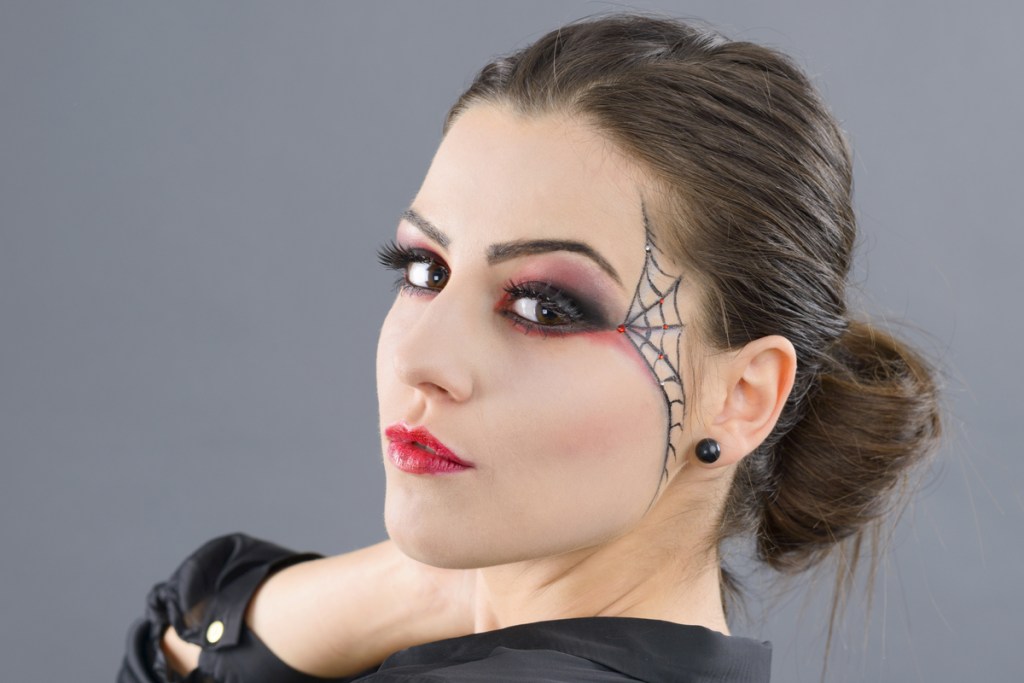 Anything from @facecandyjenna
Let's say you totally forgot about that Halloween party. Or you spaced that it was a dress-up day at the office and everyone is going full-on. If you have to rush in the morning to get ready, you have to look at @facecandyjenna's page.
She does a variety of amazing Halloween makeup tutorials in 60 seconds! And most of them are way better than we could do in 10 minutes. From baby Groot to Harry Potter to a Ninja Turtle, you can throw your face together in a minute.
This is a great page to follow for Halloween not only for yourself but if you have kids and forgot to grab a costume, you can at least paint their faces.
Clown with a twist
There are two kinds of people in the world: ones that are terrified of clowns and ones that love them. Either way, they make a great Halloween costume. We found one TikToker that combines clown-style makeup with the fun inspiration of the makeup from the show Euphoria.
The more adorable clown look from @megankugelmann is cute and still doable for anyone to try at home. You can pick your favorite colors and make it more your own. You could wear this makeup for parties or just for yourself if you are staying in and handing out candy. But imagine how amazing this would be with a black dress for a Halloween-themed party!
Mermaid vibes
Being a mermaid has a special kind of allure. Here's how you can capture the look without getting sand in your shoes. The hack that @erinduganjurchak uses to get perfect fish scales is brilliant. And if you have to wear a mask to work because of COVID, you can still do the eyes and the top part and be Halloween ready.
She actually has quite a few videos for doing fun Halloween themes for just the top half of your face in case you will be wearing a mask. But the mermaid look is adorable and you probably have the colors already in your makeup kit.
With these TikTok Halloween makeup tutorials, you'll be ready for the holiday. Whether you're going to a party or just joining in the Halloween spirit at work, you have plenty of ideas.
Go all out or keep it simple with makeup that you even could wear out. No matter how full-on you want to go, we made sure these Halloween TikTok videos have you covered.
BlissMark provides information regarding health, wellness, and beauty. The information within this article is not intended to be medical advice. Before starting any diet or exercise routine, consult your physician. If you don't have a primary care physician, the United States Health & Human Services department has a free online tool that can help you locate a clinic in your area. We are not medical professionals, have not verified or vetted any programs, and in no way intend our content to be anything more than informative and inspiring.
Editors' Recommendations