Overnight hair care tips can help boost volume and overall hair health. Deep conditioners and hair masks can help replenish vital nutrients. But taming frizzy hair requires the right brush. These brushes are made with bristles that enhance shine, improve moisture retention, and combat dreaded pyramid hair. If you're lucky enough to have never experienced it, pyramid hair is what happens when the roots lie flat against the scalp, and the ends frizz out in a poof.
Looking for the best hairbrush to tame your frizzy mane? You've come to the right place. We'll explore the most likely culprits behind your unruly strands and explore the best tools to get the sleek, polished hair of your dreams.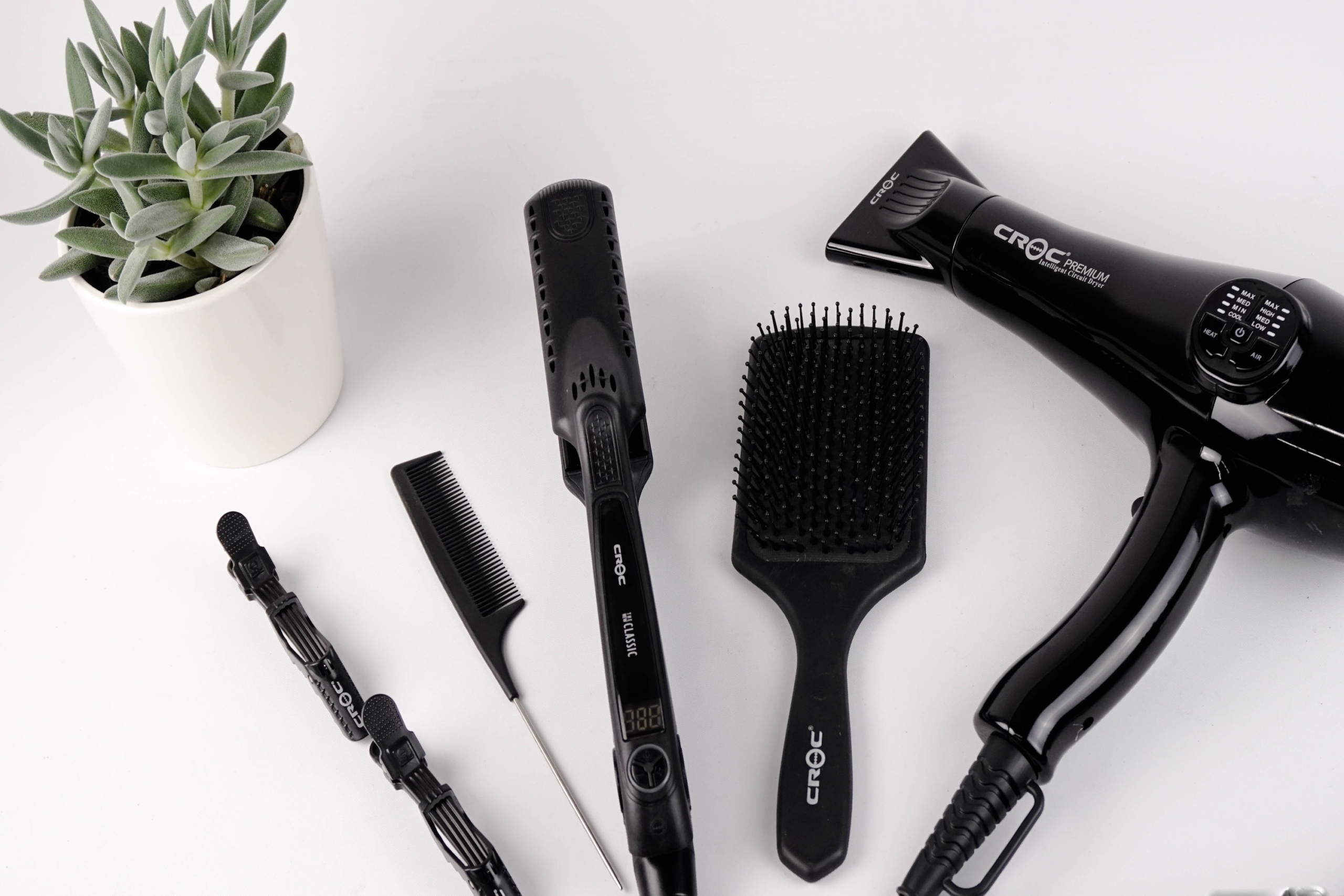 What causes frizzy hair?
The three most common causes of frizz are damage, humidity, and genetics. While we can't control the climate or your genetics, there are a few helpful methods to stop frizz in its tracks.
According to Garnier, the French cosmetics and hair care brand, when your hair lacks moisture, it soaks up every drop it can get. This is where humidity comes into play. Your dry strands absorb the moisture in the air, causing them to swell and puff. Keeping your locks properly moisturized is the best way to ensure your hair doesn't frizz when the humidity spikes.
Which products should you use for frizzy hair?
If your hair turns into a puffball at the slightest hint of humidity, it's a sign that your strands are in dire need of a little TLC. Opt for rich, nourishing products that contain hydrating ingredients like shea butter, avocado oil, and vitamin-packed sea buckthorn oil.
Contrary to popular belief, coconut oil isn't the end-all-be-all hair savior. Too much coconut oil can form an occlusive barrier, preventing vital nutrients and moisture from penetrating your parched strands. That doesn't mean you have to avoid it altogether, but you should use a good clarifying shampoo once a week to cleanse your hair of build-up from frequent coconut oil use.
Dry hair is particularly vulnerable to snapping and fraying, so we recommend that you follow your clarifying wash with a deep conditioning treatment rich in omega fatty acids to reduce breakage.
What are the best brushes to beat frizz once and for all?
Skip wide-tooth, plastic bristles if you're struggling with fly-aways. While they're adequate for detangling the hair, they don't effectively prevent frizz. Instead, you should opt for a boar bristle brush, which distributes your scalp's natural oils down to your drier ends. Your hair will look sleek and polished when it's properly moisturized, cutting down on unmanageable frizz.
Dealing with knotty hair? Look for a combination of boar and nylon bristles which pack a two-for-one punch, detangling and moisturizing your hair at once Densely bristled brushes provide maximum moisture redistribution without creating additional tangles.
If you're a fan of blow-drying your hair straight, opt for a vented paddle brush that will smooth the cuticle and keep your style pin-straight. Vented, round brushes are a good option if you prefer more bounce in your 'do.
Let's take a look at some of our favorite frizz-fighting brushes.
Mason Pearson Handy Mixed Bristle Brush: This handmade brush is definitely a splurge, but it's widely regarded by hair pros as the best hairbrush in the world. Featuring a patented rubber cushion and the perfect blend of nylon and boar bristles, the brush is designed to boost oil production at the scalp and redistribute it along the hair shaft for a flawless, shiny finish.
Wet Brush Shine Enhancer Hair Brush: Looking for a brush you can use on wet and dry hair? This option from Wet Brush will do the trick. It's made with a blend of IntelliFlex nylon bristles and boar bristles, both of which are soft enough to use on wet strands without causing breakage.
Ineffable Care Curved and Vented Detangling Brush: Perfect for getting smooth, shiny blowouts, this vented brush uses densely packed boar bristles and flexible nylon bristles to detangle hair and evenly distribute your scalp's natural oils.
Belula Boar Bristle Round Brush for Blow Drying Set: Love the look of bouncy, volumized hair? This 2.7-inch round brush pairs nylon pins with natural boar bristles, giving you the bouncy waves of your dreams. Also included: a brush cleaner and four alligator clips for sectioning your hair, which can cut down on drying time.
Final thoughts
Dry, frizzy hair is a bummer, but achieving a polished, elegant style is within reach as long as you have the right tools. Keep your hair moisturized, don't forget to deep condition once a week, and use a brush designed to tame frizz and flyaways.
Editors' Recommendations