Your haircare routine deserves just as much love and attention as your skincare, and hair masks may be just what was missing. Much like a face mask, hair masks help to improve the health of your hair. This deep conditioning treatment can have numerous benefits for all hair types and can be a relaxing addition to your self-care routine. Whether this is the first time you're hearing about hair masks, or you thought they were just an unnecessary step in your hair care routine, keep reading; you'll learn what a hair mask is, why your hair may need it, and how to use it.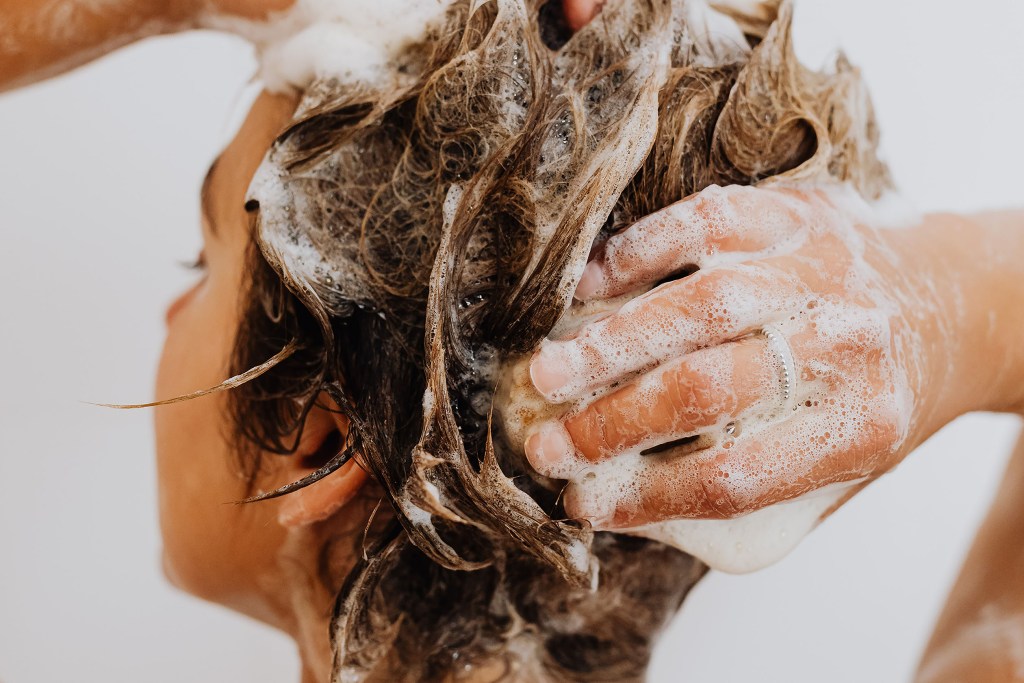 What is a hair mask?
Hair masks provide a deep conditioning treatment for dry and damaged hair. Just like a face mask nourishes your skin, a hair mask hydrates and improves the health of your hair. These treatments differ from traditional conditioners in two main ways. Hair masks usually contain similar ingredients to regular conditioners but in higher concentrations. The stronger formula makes the masks more effective at treating specific issues, like damage or dryness. Hair masks also take longer to apply than traditional conditioners. You must let the treatment sit on your hair for anywhere from 20 minutes to overnight, as opposed to regular conditioners which only need to be left on your hair for three minutes.
You can purchase a hair mask from your favorite drug store or beauty brand. Simple hair masks are also easy to make using ingredients most people already have, like bananas, honey, and eggs. Check out this great DIY recipe for an aloe vera hair mask from Pinterest user Miss Coco.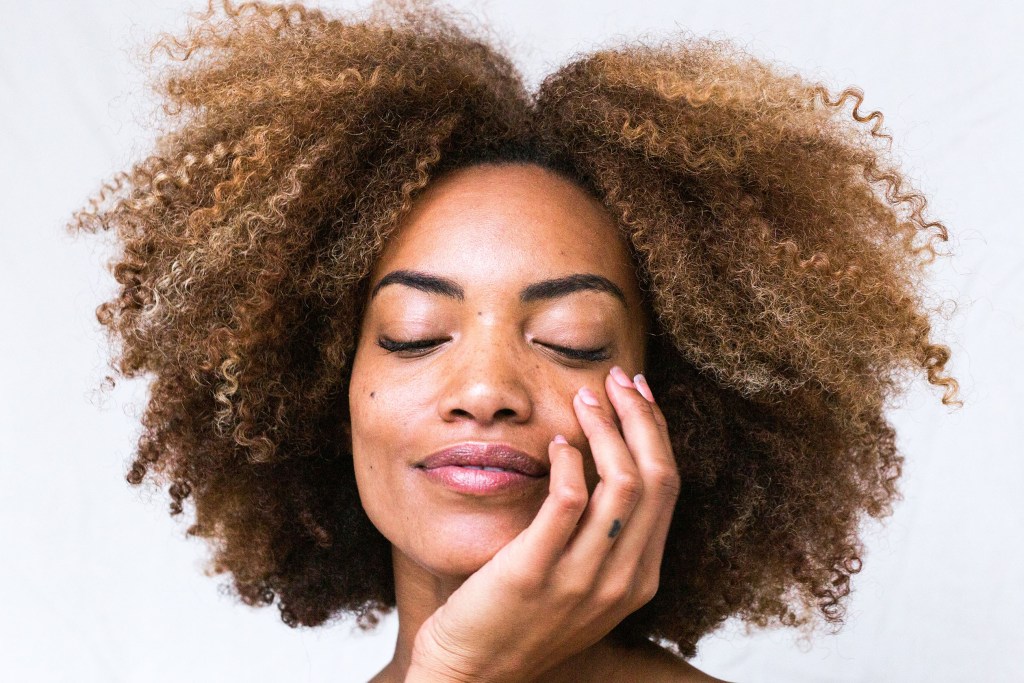 Hair mask benefits
Treating your mane with a hair mask can do wonders for your do. The specific advantages you can expect from this treatment vary depending on the ingredients in the product and what kind of hair you have. You can find different masks or DIY recipes to treat specific hair conditions, like a dry scalp or color-treated hair, or ones for general hair health. But typically, hair masks can make your hair softer, shinier, and more hydrated. Masks can also strengthen your strands, preventing breakage and nourishing your hair with essential vitamins and nutrients. You can also use a hair mask to avoid frizz and combat dandruff. Perhaps best of all, masks offer an easy and inexpensive way to pamper yourself and take your self-care Sunday to the next level!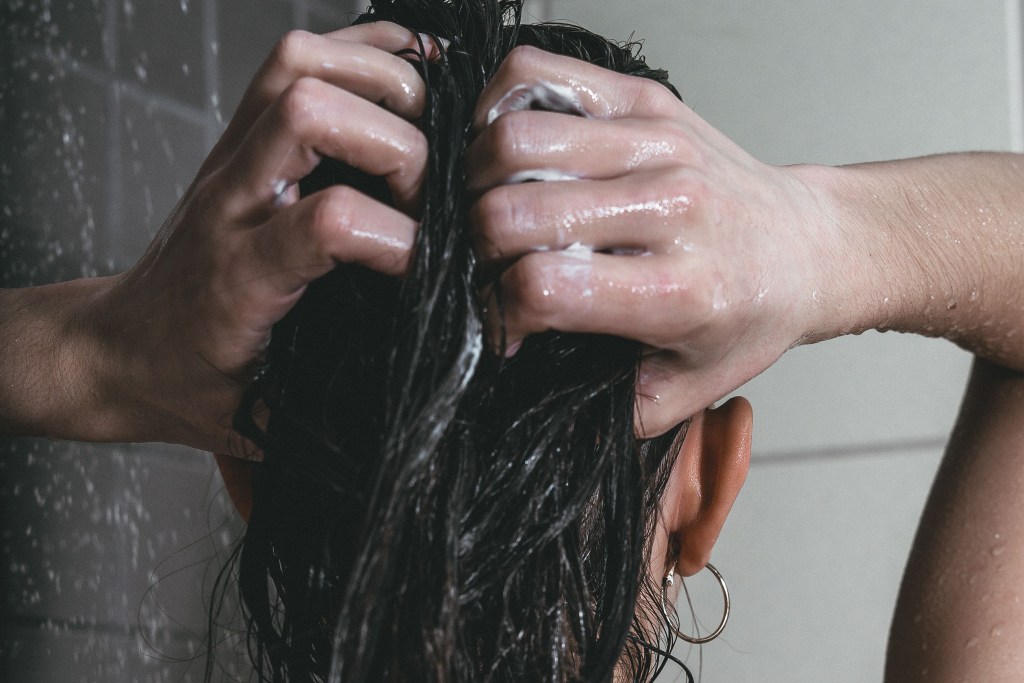 How to incorporate a mask into your hair care routine
To get the most out of your hair mask, you should apply it to clean, damp hair after you have towel-dried it. If you are using a store-bought mask, follow all of the instructions provided by the manufacturer. No matter if you're using a pre-made mask or a homemade one, here are some general guidelines and tips for how to wash your hair with a hair mask.
• Prevent an unnecessary mess by wearing an old T-shirt or placing a towel over your shoulders before applying the mask.
• If your hair is very long or thick, consider separating your hair into different sections using clips. This helps ensure you don't miss any areas during the treatment.
• You can apply the mask using your hands or a small paintbrush.
• If you have dry hair, start applying the treatment near the scalp and work your way down toward the ends of the strands. Then, gently apply the mask directly to the scalp.
• For oily hair, begin the application mid-shaft working toward the end of the hair.
• If you are using the mask as a dandruff treatment, start applying it at your scalp.
• After applying the product, brush your hair with a wide-tooth comb to make sure the mask is evenly coating your hair.
• Put on a shower cap. Wrap a towel over the cap to stop the product from dripping. This also adds a little warmth, which can help your hair absorb the mask ingredients more effectively. Let the mask sit for at least 20 to 30 minutes; some masks can stay on for hours or overnight.
• Rinse out the product using cool or lukewarm water. Colder water helps your hair to retain more moisture. It may take two or more rinses to get the mask completely out of your hair. After rinsing, you can air-dry, add products, or heat-style your hair as you normally would.
• For those with dry, damaged, or frizzy hair, you can apply a mask once a week. If your mane is on the oilier side, use this treatment every couple of weeks.
No matter if you are looking for a way to treat dry, damaged strands, or you just want to treat yourself to a relaxing hair treatment at home, a hair mask can make all the difference. This simple conditioning treatment can repair and hydrate your strands, fight frizz, and so much more. Plus, it's easy to work into your weekend self-care schedule. Apply this simple treatment and enjoy healthier and more hydrated locks in a matter of minutes.
Editors' Recommendations