The summer sun can be great for your skin but horrible for your makeup. When the heat starts ticking up, the foundation starts running down your face, and dabbing at the mixture of sweat and makeup will just leave you with patchy, uneven coverage.
If this sounds familiar to you, it's time to take a second look at your summer makeup routine. Stick with us as we walk through how to pick the right foundation to ensure the summer heat doesn't ruin your glam.
Start with your base
The changing of the seasons also comes with significant changes to your skin. In the summer, you're likely to face larger pores due to the heat expanding your skin, as well as increased oiliness because of all of the sweat. You might also be touching your face more often to wipe the sweat away, which can clog your pores and lead to breakouts.
All of these seasonal skin conditions will affect how your makeup settles on your face. This means that reducing oiliness, breakouts, and visibility of pores will ensure your makeup blends and settles better. In short, good summer makeup starts with a good summer skincare routine.
Finding a toner that works for you is the first step to maintaining clean and clear skin. This product, often full of exfoliating salicylic acid, encourages your skin to expunge the dirt, dead skin cells, and oils that clog your pores.
Next up: your primer. This product helps makeup stick to your face, preventing it from fading or moving around your face during the day. This is a must for the summer months when the heat makes it more difficult for your foundation to stay in place. We recommend Smashbox's Photo Finish Vitamin Face Glow Primer, which will also give your skin an extra vitamin boost.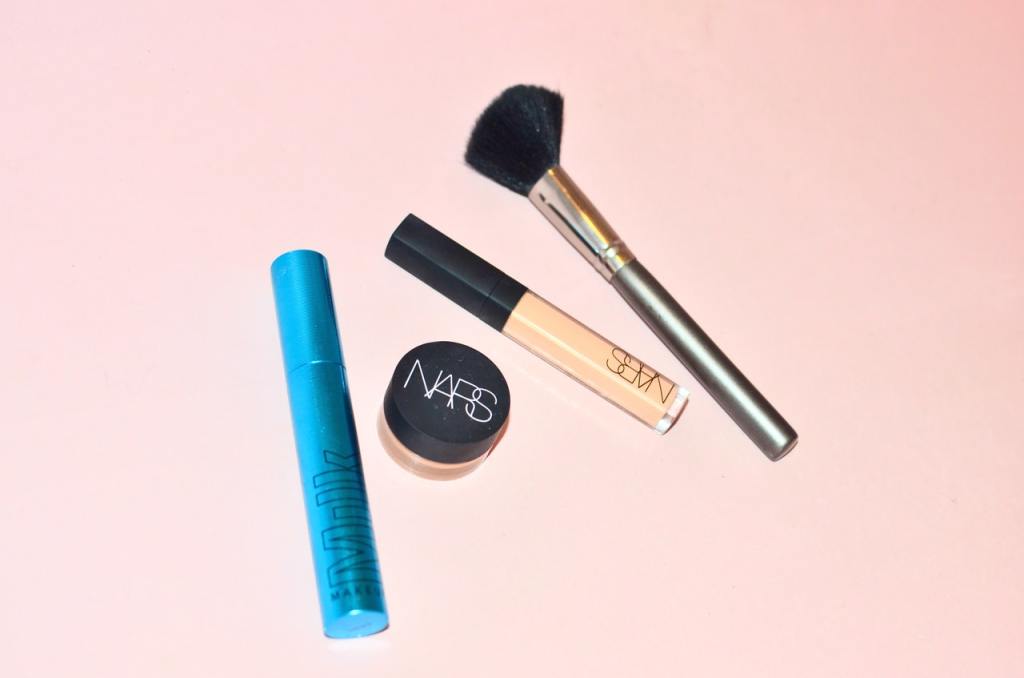 Less is more
Whether it's hot and humid or not, if you're wearing too much foundation, it won't blend well. Further, your face will have a healthier glow in the summer, so use that to your advantage and dial back the full coverage.
If you're layering up the foundation to conceal pimples and other blemishes, use a concealer stick or color corrector. This allows you to target your coverage so you don't have to cover your whole face with the product. Even if you're managing larger areas of hyperpigmentation or scarring, you can still use this method and just cover the areas of concern, often places like underneath your eyes, across your cheeks, and along the forehead.
Long story short, if you don't need to use the foundation all over, try not to.
Pro tip: To prevent yourself from applying too much makeup, use a makeup sponge instead of a brush. During your next Target trip, grab some Real Techniques Anti-Microbial Miracle Complexion Sponges to keep your foundation looking light and natural.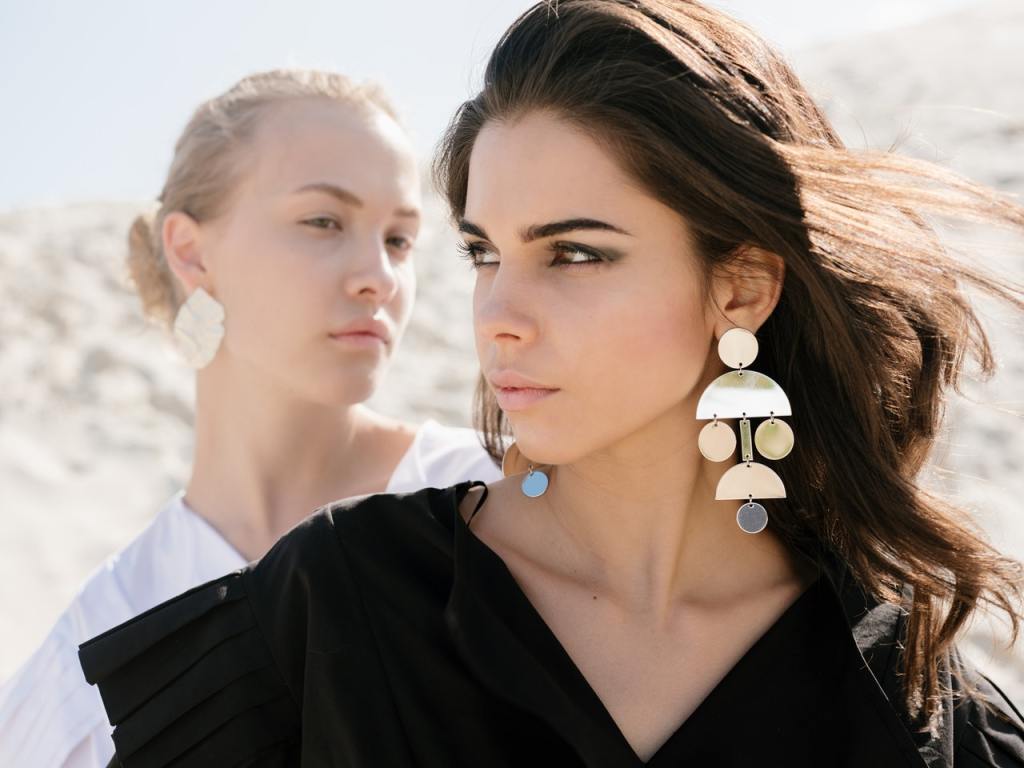 Don't forget to set
When curling and styling your hair for the day, you likely hit it with some strong-hold hairspray to keep it in place, right? Well, this idea holds for your face, too. One of the biggest makeup mistakes is heading out on the town with your perfectly blended face but forgetting to finish it off with a setting spray. Like a primer, setting spray ensures your makeup doesn't run or move around your face as you go about your day. This is especially necessary for the summer heat.
Urban Decay Mini All Nighter Long-Lasting Makeup Setting Spray will keep your look in place, and the travel size ensures you can freshen up and reset your makeup whenever you need. However, since this product delivers 16 hours of smudge-free and fresh-faced protection, we doubt you'll have to reapply at all.
While going makeup-free in the summer is one of the best ways to maintain clean skin and clear pores, the season's heat shouldn't mean you have to give up your bold lip or dramatic eye. As long as you keep up your skincare routine and apply your makeup with a light touch, you'll look photo-ready all day long.
BlissMark provides information regarding health, wellness, and beauty. The information within this article is not intended to be medical advice. Before starting any diet or exercise routine, consult your physician. If you don't have a primary care physician, the United States Health & Human Services department has a free online tool that can help you locate a clinic in your area. We are not medical professionals, have not verified or vetted any programs, and in no way intend our content to be anything more than informative and inspiring.
Editors' Recommendations