Teenagers' skin deals with a great amount of stress due to their changing hormones and growing bodies. Because of these changes, the skin experiences stretching, hormonal acne, and excessive oils, along with the daily dirt and grime that builds upon our faces every day.
Below are some of the essential components of a healthy teenage skincare routine. It's a simple, easy thing to perfect and, with time, can keep your teen's skin healthy and radiant.
Remove makeup
Keeping makeup on overnight can trap dirt and oil in your skin, causing dreaded morning breakouts. Therefore, the first step in a young adult's routine should be removing makeup with a safe, fragrance-free makeup remover. We recommend that you ditch makeup wipes for this step, as the chemicals and fabric can be harsh on the skin. The last thing you want is a facial wipe that can cause or worsen acne scarring.
Instead, opt for a reusable cloth pad and a gentle, deep-cleansing solution. Cloth pads are gentler on the skin and better for the environment than disposable wipes! Gentle deep-cleansing makeup removers are perfect for wiping away the day's grime while remaining kind to the skin.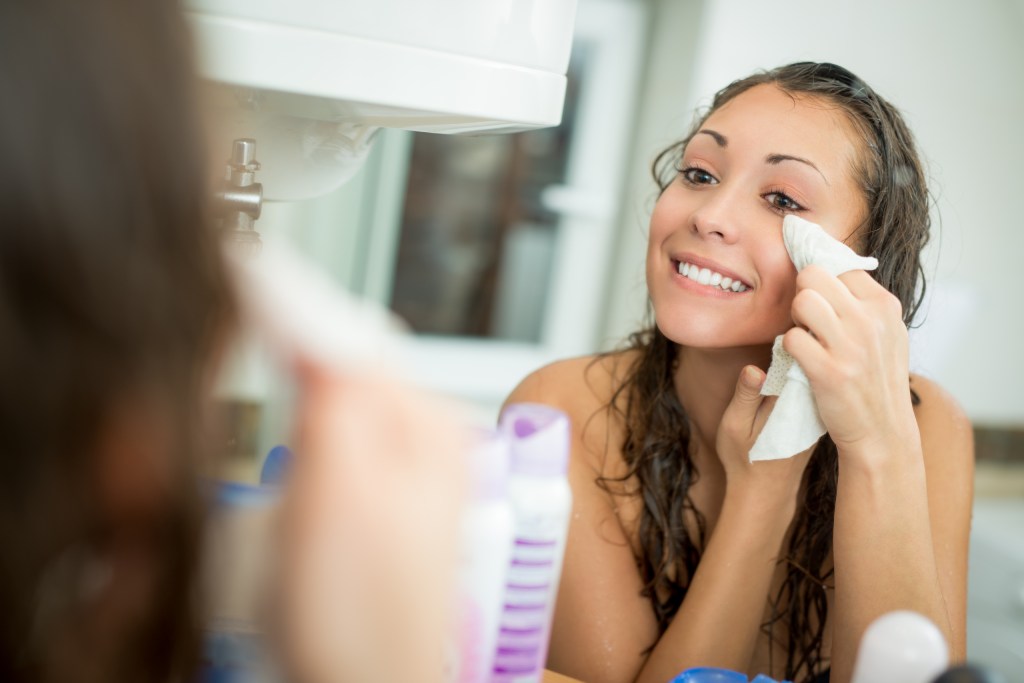 Start with a cleanser
When it comes to choosing a cleanser, there are a few things you want to consider.
First, different skin types benefit from different cleansers. Some are great at stripping away excess oils on the skin while others have more hydrating properties.
Be sure to take a look at the ingredients in your cleanser. We recommend using Paula's Choice dictionary for finding the safest cleanser ingredients for your skin. This database breaks down what each chemical does and determines whether it is safe to use. If you don't have the time or energy to look up every ingredient, there are a few quick things to look out for. Avoid a product if one of the first five ingredients is "fragrance," a common synthetic allergen, or any other compound you know you are sensitive to.
When it comes to great cleansers, we recommend CeraVe SA Renewing Cleanser or the CeraVe Foaming Facial Cleanser, as both have sensitive skin-safe ingredients and can be found at most local pharmacies. If you want a vegan-friendly option, we recommend Milk Makeup Vegan Cleanser or LaRoche Posay Purifying/Hydrating Cleanser.
Exfoliate once or twice a week
Exfoliating consistently rids your face of dry skin and brings out its natural, healthy glow. Be sure to only exfoliate once or twice a week, as too much scrubbing can remove healthy oils and cause rashes or scarring.
If you have dry skin, we recommend SkinCeuticals Micro-exfoliating Scrub, one of the most hydrating exfoliants out there. For acne-prone or oily skin, opt for sensitive skin exfoliants like First Aid Beauty Charcoal Cleanser.
Use serum as needed
Adding serums and oils can provide necessary moisture to dry or damaged skin, but even oily skin can from a specialized serum. Consult a dermatologist first before making any new serum commitments as they can direct you to the best products and create an individual treatment plan.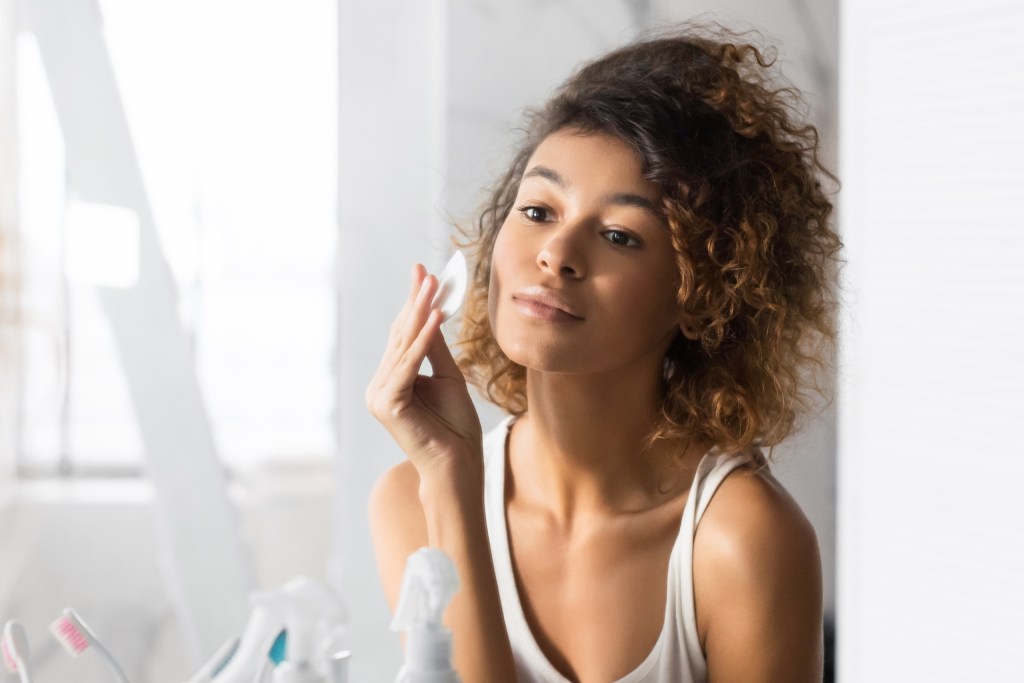 Always moisturize
Moisturizing is a crucial step to your skin routine, regardless of skin type, hydrating the skin and encouraging the production of natural oils to keep skin healthy and strong.
Versed Dew Point Moisturizing Cream and SkinFix Lipid Peptide Cream are some of our favorites for a healthy skincare moisturizer. Both include skin-safe ingredients that penetrate and moisturize the deep layers of your skin.
Don't forget the sunscreen
Sunscreen is a must in any skincare routine, especially in the morning. Sunscreen protects the skin from harsh UV light, preventing visible aging and dark spots. When choosing a sunscreen, avoid chemical formulas with irritating ingredients, and opt for a natural product.
Skincare is a simple and quick process, that your teen can easily fit into their routine. Always check product ingredient lists before purchasing, and when in doubt, speak to a dermatologist to offer professional guidance.
Disclaimer: BlissMark provides information regarding health, wellness, and beauty. The information within this article is not intended to be medical advice. Before starting any diet or exercise routine, consult your physician. If you don't have a primary care physician, the United States Health & Human Services department has a free online tool that can help you locate a clinic in your area. We are not medical professionals, have not verified or vetted any programs, and in no way intend our content to be anything more than informative and inspiring.
Editors' Recommendations