Our skin isn't perfect, and that's okay. It's natural to have dark spots, uneven tones, scarring, and blackheads on your face as your skin adapts to changes in your body and your environment.
While these blemishes are natural, some prefer to cover them up in order to achieve a glowing, fresh complexion. That's where a concealer comes in handy. Concealer is not the same as your foundation — most cover your blemishes to create an even base before applying foundation. Let's take a look at how to make sure your concealer matches your skin tone properly.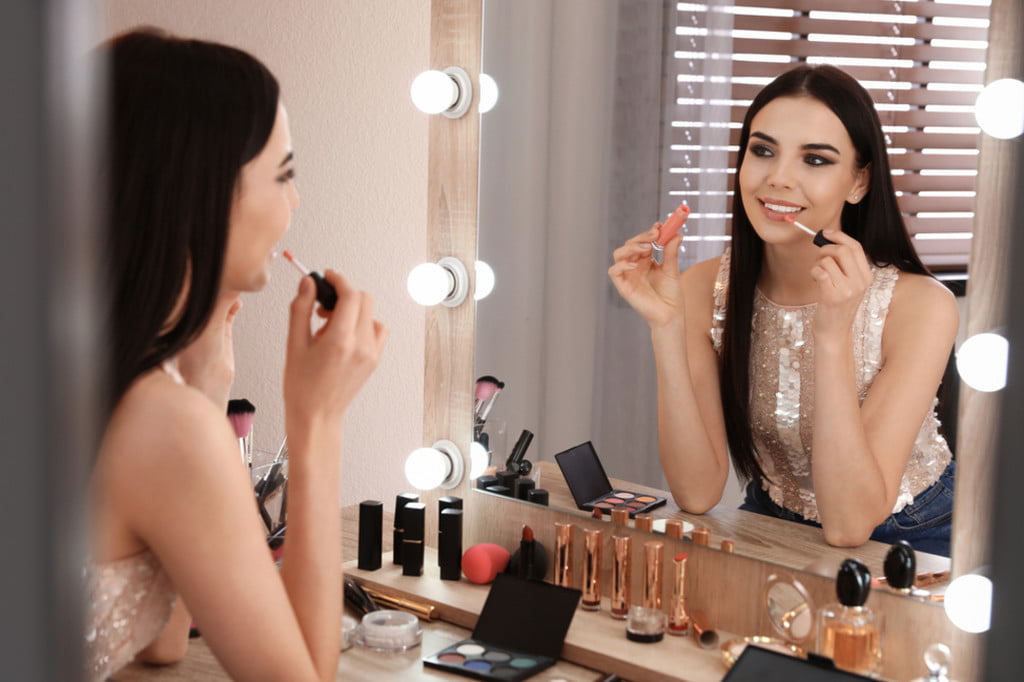 Let's talk types of concealer
First, let's break down the different types of concealer. Each has pros and cons, so you might need to experiment to determine what best matches your skin tone and coverage needs. Cream concealer is a bit thicker than liquid, so this one's better for full coverage or color-correcting. Cream concealers also come as a color-correcting stick, making it easy to target any dark spots or patchy redness. We love this Revlon PhotoReady Concealer Stick with an easy to apply stick for quick touch-ups.
Liquid concealer is a little bit lighter but can leave behind a shine, so be careful if you tend to find yourself with a shiny forehead. The 2 Pcs PHOERA Soft Matte Full Coverage Liquid Foundation Brighten Highlighting Matte Oil Control Concealer set is great because you get two different shades, so you can adapt as your skin changes color over the course of a year. This liquid concealer is also lightweight and long-lasting, making it a staple of your day-to-night look.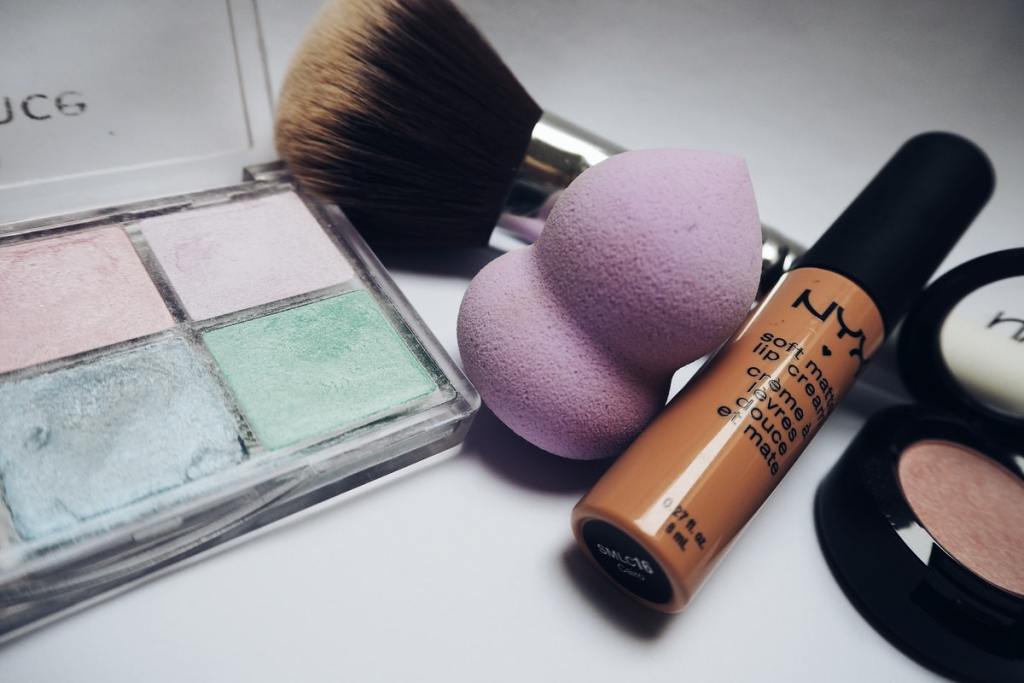 Finding the right shade
If you intend to use both concealer and foundation, you need to make sure the two have the same shade. Otherwise, when you layer one over the other you'll see patchy, discolored spots all over your face.
If you have dark under-eye circles, look for a concealer that is only one shade lighter than your normal foundation color. This will give you a subtle highlight without making it look like you are wearing a mask. Further, you can use a color corrector on these dark circles, as they're made to blend well into the foundation.
Know your tone
Knowing your undertones is a key step to finding a concealer that's your perfect match. First, step into some natural light or hold up a white piece of paper to your face. If your skin looks peachy, you have a more neutral undertone. If your skin has a pinker tint, you have a cooler undertone, and yellow or orange-looking skin usually indicates a warmer undertone.
Another quick test is checking the color of your veins. If you see mostly blue veins, you have a neutral undertone, while green-ish veins mean a warmer undertone. Last, if you have purple or blue veins, you have a cooler undertone.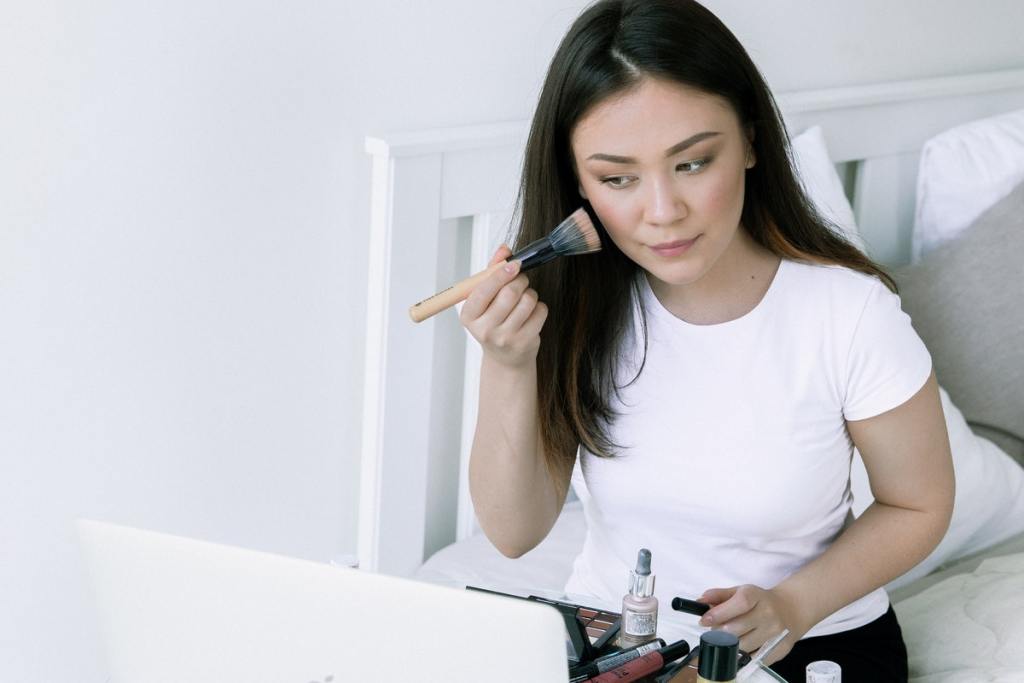 When applying
Everyone has their favorite way of applying concealer, and amateur and professional makeup artists alike use a mix of their fingers, makeup brushes, and blending sponges. Depending on what product you apply, some tools will work better than others. You get the most precision and evenness with tools, but if you decide to use your fingers, be sure they're as clean as possible and fully dry.
Brushes are usually the best for cream or powder foundation and concealers. We recommend the BS-Ball Makeup Brushes, as it's the perfect 14 brush-set for beginners. The variety of angles, shapes, and densities ensure you match all of the curves and nooks on your face.
Blending sponges are becoming the most popular option because of their versatility. They are easier to clean, blend makeup more evenly, and have a shape that seamlessly gets in everywhere you want it to. The Real Techniques Mini Miracle Complexion Sponge Makeup Blender set is one of the most highly rated sponges, and each has a rounded and flat side to meet your specific needs.
When in doubt, chat with an associate at a makeup store. They have a near-encyclopedic knowledge of all the best tools and products and can point you in the right direction. Perfecting your makeup routine takes time, so don't be afraid to experiment and practice different looks until you find what works best for you.
BlissMark provides information regarding health, wellness, and beauty. The information within this article is not intended to be medical advice. Before starting any diet or exercise routine, consult your physician. If you don't have a primary care physician, the United States Health & Human Services department has a free online tool that can help you locate a clinic in your area. We are not medical professionals, have not verified or vetted any programs, and in no way intend our content to be anything more than informative and inspiring.
Editors' Recommendations