Peanut allergies are among the most popular in the U.S. According to the experts at Food Allergy Research and Education, 6.1 million Americans live with a peanut allergy. Another study found that peanut allergies in children increased by more than 20 percent between 2010 and 2017. Peanut allergies and sensitivities can become very serious very fast, but luckily, awareness of this allergy is increasing as brands continue to offer peanut-free foods.
A big obstacle for many people with peanut allergies is, not surprisingly, peanut butter. This food is an American staple because it's a healthful, delicious, and cost-effective source of protein and other nutrients. Unfortunately, bringing a PB&J sandwich to the office isn't acceptable if one of your coworkers has an allergy.
However, this doesn't mean your butter days are over — you just might need to find an alternative to the peanut part. While some are made from other nuts like cashews and almonds, seed and legume-based butter also line the grocery store shelves.
If you or someone around you has a peanut allergy, be sure to carefully check the nutrition information. Some products are made in facilities that also process peanuts, so be on the lookout for potential cross-contamination.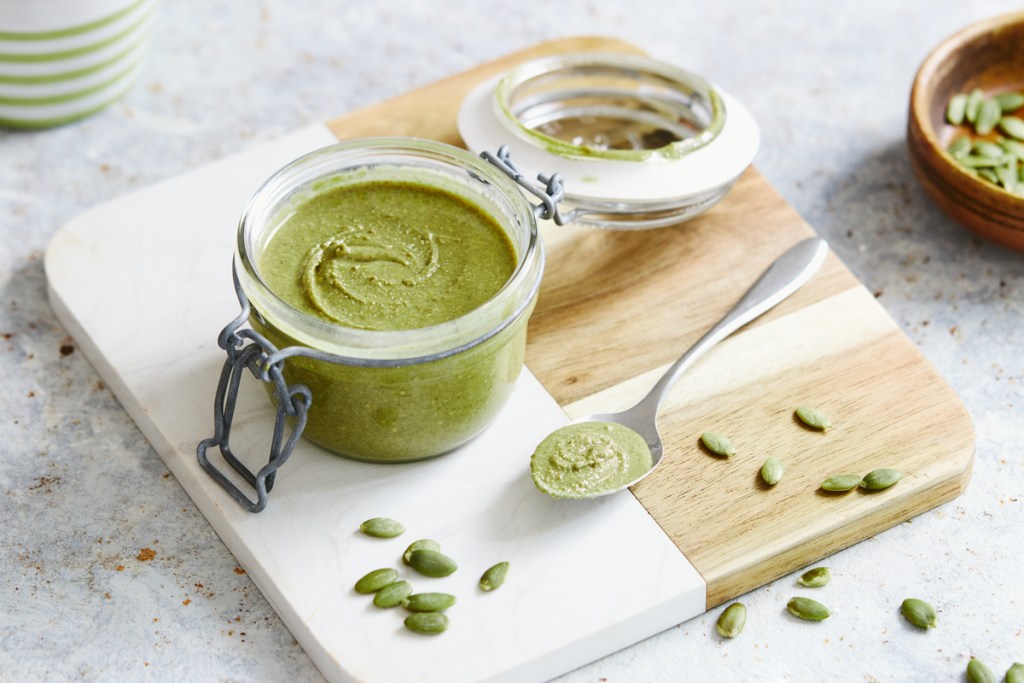 Nuts and seeds
Some peanut-less butter closely mimics the distinctive taste and texture of peanut butter, while others boast a profile that's unique to the base ingredients.
Almond butter: From a flavor and consistency perspective, almond butter is about as close of a cousin to peanut butter as is possible. However, while they may taste similar, almond butter packs a different nutritional punch. This spread is higher in key nutritional areas like fiber and heart-healthy monounsaturated fats. One word of caution: Almond butter is not always a fit for the budget-conscious consumer, so keep an eye on the prices before you buy.
Sunflower seed butter: Do you like munching on sunflower seeds on a beautiful summer day? Then sunflower seed butter is for you. The unique sunflower seed flavor is definitely strong, so don't reach for this spread if you have a hankering for peanut butter. This butter's nutty flavor is easy to enjoy, and the silky texture of the seed butter is perfect for fans of creamy over crunchy spreads.
Pumpkin seed butter: Pumpkin seed butter is another nutritional powerhouse, including those all-important heart-healthy omega-3 fatty acids. This is a delicious spread with a milder, earthy flavor with just a touch of sweetness. Because of the earthy flavor, pumpkin seed butter works great with crackers, celery, and protein shakes. If you have a sweet tooth, check out pumpkin spice butter for a Fall-themed treat.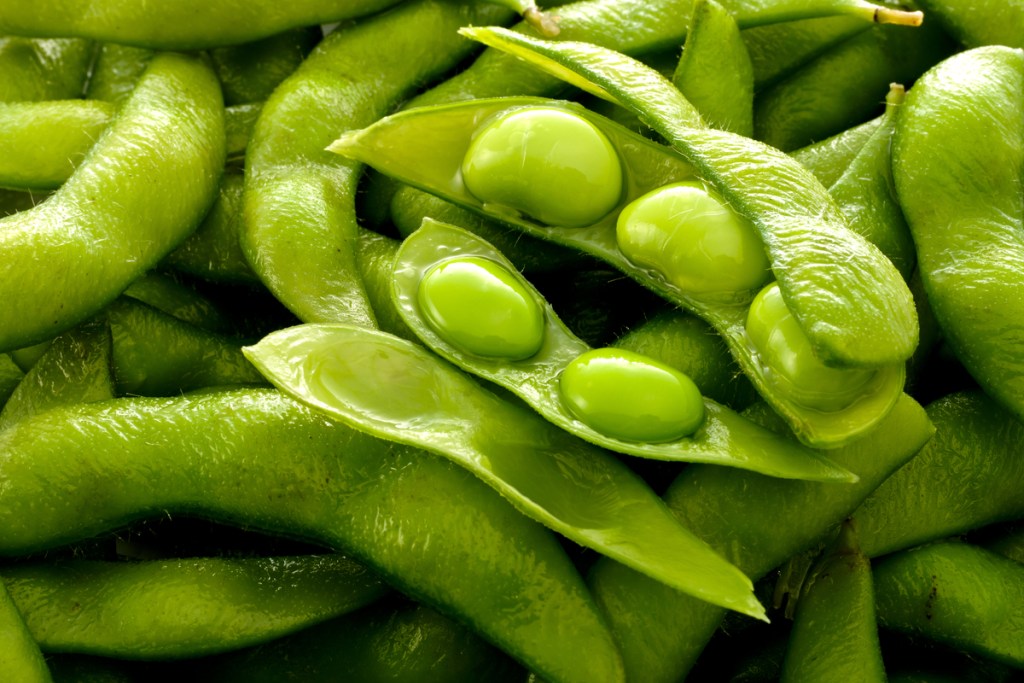 Legumes
Soy butter: Roasted soybeans in all their forms are prized for their high protein content and strong supply of omega-3 fatty acids. Soy butter is entirely nut-free but delivers all the creamy texture and toasty flavor that we love in our peanut butter.
Chickpea no-nut butter: Hummus is delicious, but it isn't quite the same as a creamy chickpea no-nut butter. This legume is often associated with savory dishes, but the butter form carries a hint of sweetness and rich texture that's very similar to that of peanut butter.
Whether you have an allergy yourself, are trying to be extra safe for those around you, or just want to try something new, we highly recommend picking up a tub of peanut-free butter. There are so many varieties available, so you may need to try one or more options to find out which one works best for you. Have a little fun with it, stock up on a few varieties, and conduct a little taste test! With so many delicious options, there are plenty of chances to try something new and keep the fun in your pantry while keeping allergy sufferers safe.
BlissMark provides information regarding health, wellness, and beauty. The information within this article is not intended to be medical advice. Before starting any diet or exercise routine, consult your physician. If you don't have a primary care physician, the United States Health & Human Services department has a free online tool that can help you locate a clinic in your area. We are not medical professionals, have not verified or vetted any programs, and in no way intend our content to be anything more than informative and inspiring.
Editors' Recommendations