Potassium is one of the most essential minerals our bodies need. It plays a major role in controlling blood pressure by helping to prevent the tightening (pressure) on the walls of blood vessels. Potassium also helps our kidneys remove extra sodium — another contributor to high blood pressure — from the body.
Thankfully, you don't need to take a supplement to get your daily dose of potassium since many foods contain it naturally. Keep reading to discover some of the best, easy recipes that contain potassium-rich ingredients.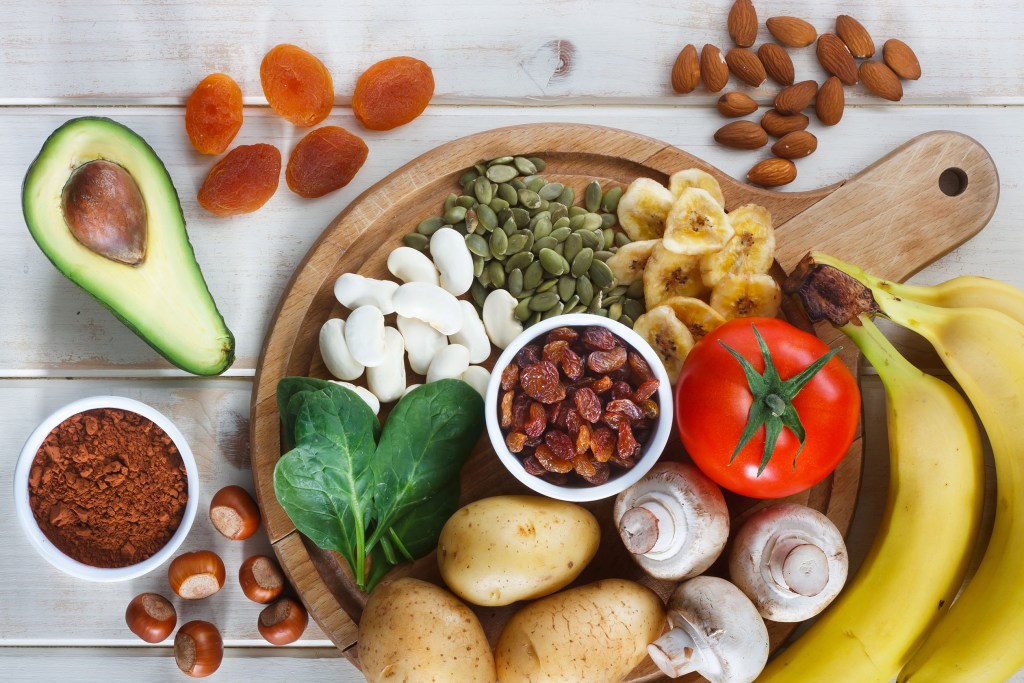 Strawberry and Spinach Salad with Honey Balsamic Vinaigrette
Three of the main ingredients in this summery salad, spinach, strawberries, and pecans, contain a fair amount of potassium.
Ingredients
1 bunch of fresh spinach
1 cup sliced strawberries
1/2 cup raw pecans
1/2 cup crumbled gorgonzola cheese
1/2 cup olive oil
1/4 cup balsamic vinegar
2 tbsp honey
Salt and pepper, to taste
Instructions
Add the spinach, strawberries, pecans, and gorgonzola to a large bowl and toss the salad. In a small bowl, whisk together the balsamic vinegar and honey. Continually whisk the mixture as you slowly pour in the olive oil. Season with salt and pepper. Drizzle the dressing over the salad right before serving.
Creamy Pumpkin Soup Recipe
Try this simple pumpkin soup recipe to add a healthy serving of potassium to your diet.
Ingredients
1 small yellow onion, diced
2 cloves garlic, minced
1 15 oz. can pumpkin puree
1 13.5 oz. can full-fat coconut milk
4 cups chicken broth
2 tbsp olive oil
1/2 tsp nutmeg
1/2 tsp sea salt
1/2 tsp black pepper
Instructions
Pour the olive oil into a Dutch oven and heat over medium heat. Pour in the onions and sauté until they become translucent — 5-7 minutes. Add the garlic and sauté for another 1-2. Pour in the coconut milk, chicken broth, pumpkin, nutmeg, salt, and pepper. Using an immersion blender, puree the soup until it's creamy. Bring the mixture to a boil. Reduce the heat and simmer for 25-30 minutes.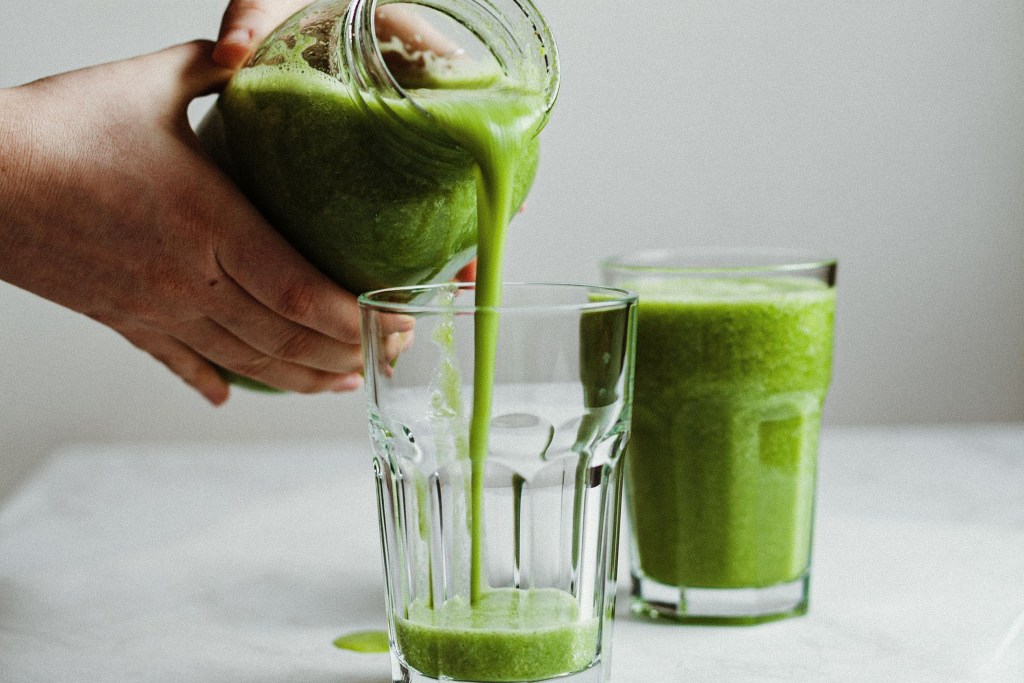 Powerhouse Potassium Smoothie
This tasty green smoothie recipe is chock full of potassium-rich ingredients, like banana, spinach, avocado, and more.
Ingredients
1 banana, frozen
1 small avocado, pitted and skinned
1 large orange, juiced
1 cup baby spinach
1 cup frozen mango
1 cup coconut water
1 tsp honey (optional)
Instructions
Add all the ingredients into a high-speed blender and combine until smooth. You can add honey for more sweetness or leave it out to make the beverage vegan. Top with chia seeds or unsweetened coconut to serve.
Easy Baked Cod Recipe
Cod and other fish are naturally high in potassium. Use this recipe to make baked cod in less than 30 minutes.
Ingredients
1 small onion, chopped
1/2 red bell pepper, chopped
1/2 yellow bell pepper, chopped
2 lbs. cod fillet
1 cup cherry tomatoes
1/2 cup butter
Garlic parsley salt, to taste
Instructions
Preheat the oven to 400 degrees Fahrenheit. Cut the cod fillets into your desired portion size. On a baking sheet, lay out the vegetables in a single layer. Place the cod on top and season with the garlic parsley salt. Add chunks of butter on top of the fish. Bake for about 15 minutes or until the internal temperature of the cod reaches 145 degrees.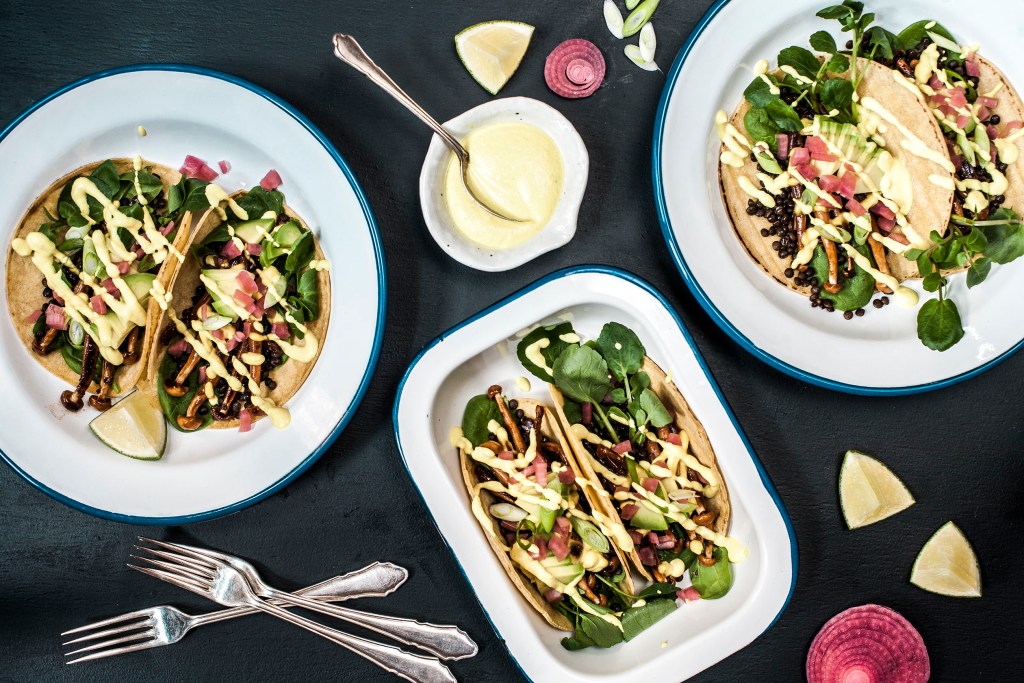 30 Minute Lentil and Mushroom Tacos
These vegetarian tacos are full of tasty and potassium-rich mushrooms and lentils.
Ingredients
6 corn or flour tortillas, warmed
2 garlic cloves, minced
8 oz. baby Bella (cremini) mushrooms, quartered
1 cup yellow onion, finely chopped
1 cup cooked lentils
1/2 cup vegetable broth
2 tbsp olive oil
2-3 tsp adobo sauce
1 tsp chili powder
1 tsp smoked paprika
1 tsp soy sauce or tamari
1/2 tsp ground cumin
1/2 tsp kosher salt
Instructions
Heat the olive oil in a large skillet over medium-high heat. Add the mushrooms and onions, and cook for 6-8 minutes, stirring occasionally. Then add the garlic, adobo sauce, chili powder, smoked paprika, cumin, and salt. Cook for an additional two minutes. Stir in the lentils, vegetable broth, and soy sauce. Simmer for 5-6 minutes and stir until the liquid reduces. Remove from heat, spoon the filling into the tortillas, and top with your preferred garnishes.
These five recipes show that there are so many ways to get potassium in your diet. From soups and smoothies to tacos and salads, lots of dishes are surprisingly high in potassium. The mineral is naturally abundant in fruits, vegetables, fish, nuts, and more, making it simple to add to any meal. Plus, these recipes can all be made in under half an hour. Try one of these recipes today; your heart will thank you for it!
BlissMark provides information regarding health, wellness, and beauty. The information within this article is not intended to be medical advice. Before starting any diet or exercise routine, consult your physician. If you don't have a primary care physician, the United States Health & Human Services department has a free online tool that can help you locate a clinic in your area. We are not medical professionals, have not verified or vetted any programs, and in no way intend our content to be anything more than informative and inspiring.
Editors' Recommendations