Nut butter is all the rage — it's tasty, it's healthy, but, for those with a nut allergy, it can be downright dangerous.
In cases of allergies, so-called "no-nut butter" is a safer alternative. These kinds of butter are made with seeds instead of nuts but have a taste and consistency similar to traditional nut butter. They also bring their own unique flavor and nutrition profile to the party, so it's a great change of pace if you get tired of the tried-and-true peanut butter.
For a less expensive alternative to premade no-nut butter, consider making your own at home. Since you control the ingredients, you know exactly what your no-nut butter does and does not contain, and you can personalize it to fit your tastes.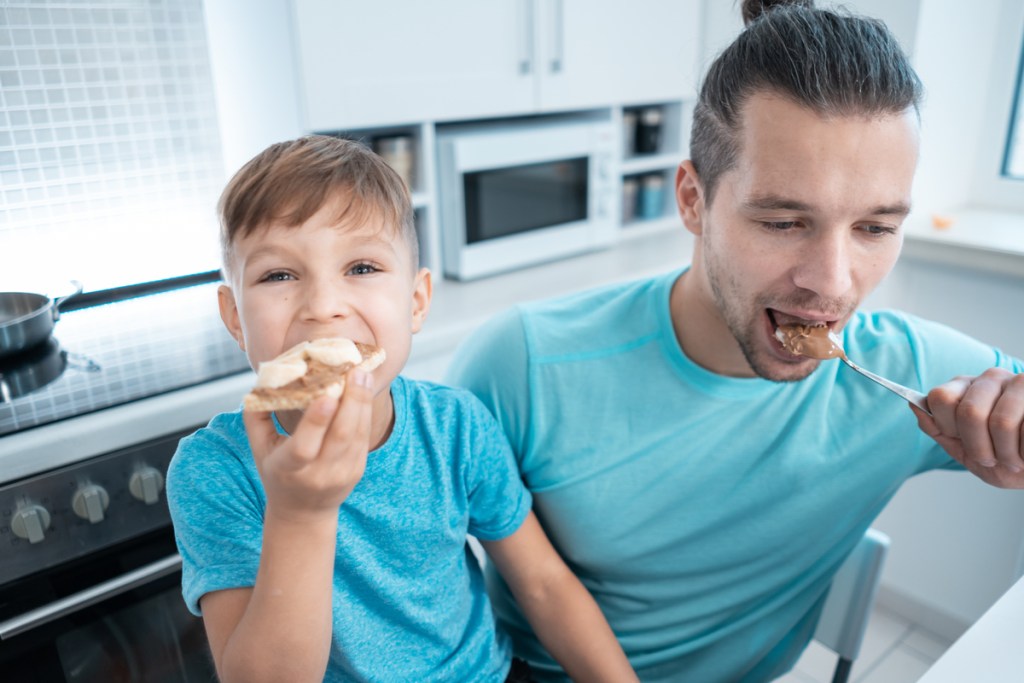 Examples of no-nut butter
No-nut butter is more widely available now than it has ever been before. While seed butter is the most popular variety, other types also exist, including:
Coconut butter: The coconut in this recipe is not the kind of butter you'd spread on your morning toast. Instead, this no-nut butter is better used in cooking and baking.
Tahini: This no-nut butter, made from sesame seeds, may be familiar to any fan of Mediterranean or Middle Eastern cooking, where it's used in everything from salad dressings to hummus to desserts.
Apricot kernel butter: Apricot stones (once known as "pits") are the key ingredient here. Fans of this lesser-known butter say the flavor is closer to almond butter than apricots themselves.
Pumpkin seed butter: Pumpkin seeds are nutritional powerhouses, and the spreadable version still maintains the seeds' rich supplies of omega-3 fatty acids, zinc, and magnesium, among other nutrients.
There are many recipes for homemade no-nut butter around the internet, but we love sunflower seed butter for its toasty flavor, versatility, and ease of preparation.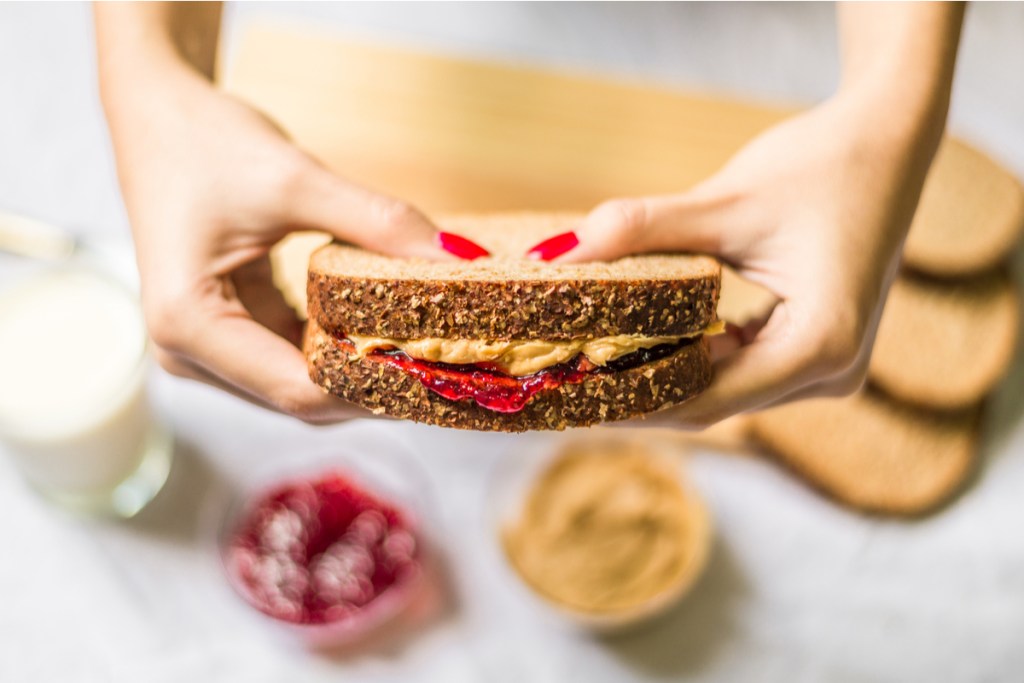 Ingredients
With only six ingredients plus a 25-minute prep time, this is the perfect no-nut butter for busy folks who still want to try their hand at making this homemade butter. Additionally, the chia, hemp, and flax seeds all bring extra boosts of protein and fiber, giving you enough energy to keep you going throughout the day.
Below is all you need to know to make your own sunflower seed butter at home.
(Recipe courtesy The Minimalist Baker.)
3 cups raw or roasted sunflower seeds
1/4 teaspoon of salt (or to taste)
1 tablespoon of chia seeds
1 tablespoon flaxseed meal
1 tablespoon shelled hemp seeds
1 tablespoon roasted unsalted pumpkin seeds
1/2 teaspoon stevia or another sweetener of your choice (optional)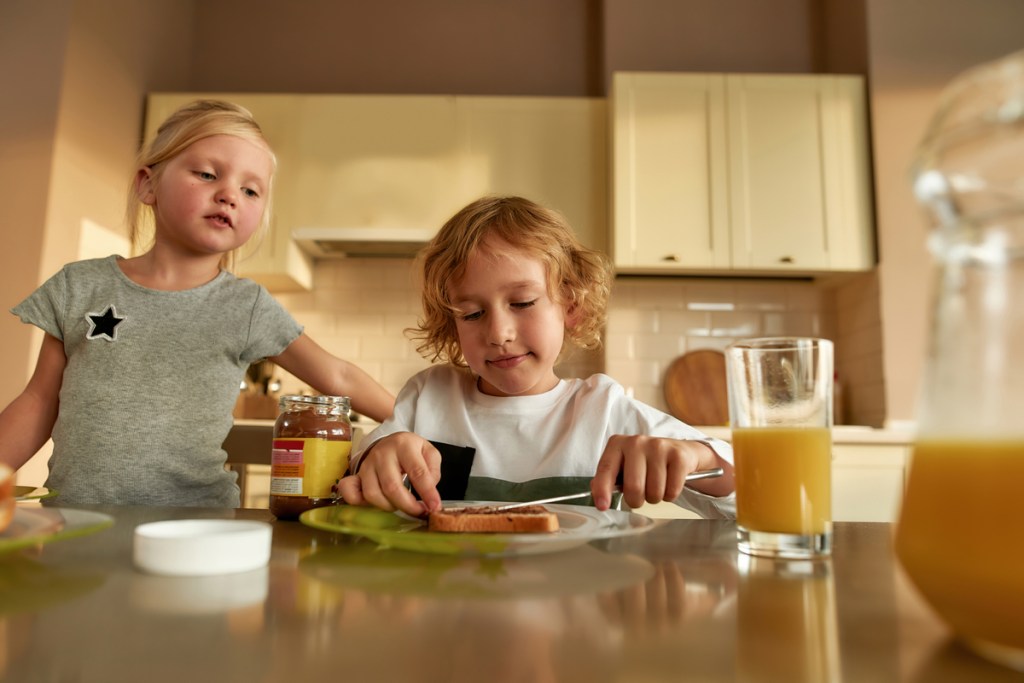 Preparation
Now it's time to put it all together. Luckily, the preparation of this sunflower seed butter is very straightforward — simply combine the ingredients and blend at high speed for about seven minutes. However, there are a few tips and tricks that will make this truly spectacular.
First, if your sunflower seeds are not yet roasted, spread them on a baking sheet and lightly toast in a 350-degree oven for 10-15 minutes, turning occasionally. This provides the smoky flavor that adds another layer to this butter's flavor profile. Second, if you love the sweetness of peanut or almond butter, add a low-calorie sugar alternative to satisfy your sweet tooth.
There you have it! You can use sunflower seed butter more or less as you would traditional nut butter, so spread it on toast, bake sunflower seed butter cookies, or grab a spoon and go straight in.
No-nut butter can be a tremendous dietary addition to any diet, but especially for those with allergies or sensitivities to nuts. Even if this sunflower seed butter doesn't quite tickle your fancy, don't give up yet. Grocery stores are full of no-nut butter options, and the internet is rife with potential recipes, so with a little bit of time and patience, you can find the perfect product or recipe for you.
Disclaimer: BlissMark provides information regarding health, wellness, and beauty. The information within this article is not intended to be medical advice. Before starting any diet or exercise routine, consult your physician. If you don't have a primary care physician, the United States Health & Human Services department has a free online tool that can help you locate a clinic in your area. We are not medical professionals, have not verified or vetted any programs, and in no way intend our content to be anything more than informative and inspiring.
Editors' Recommendations