If you're familiar with Southeast Asian cuisine, you know the bitter, peppery aroma that gives a lot of curry powders their signature tastes. But turmeric isn't only for cooking — your skin can benefit from this root's antioxidants and anti-inflammatory properties, bringing out your skin's natural glow. Stick with us, as we're about to break down the best ways to incorporate turmeric into your skincare routine. You can thank us later.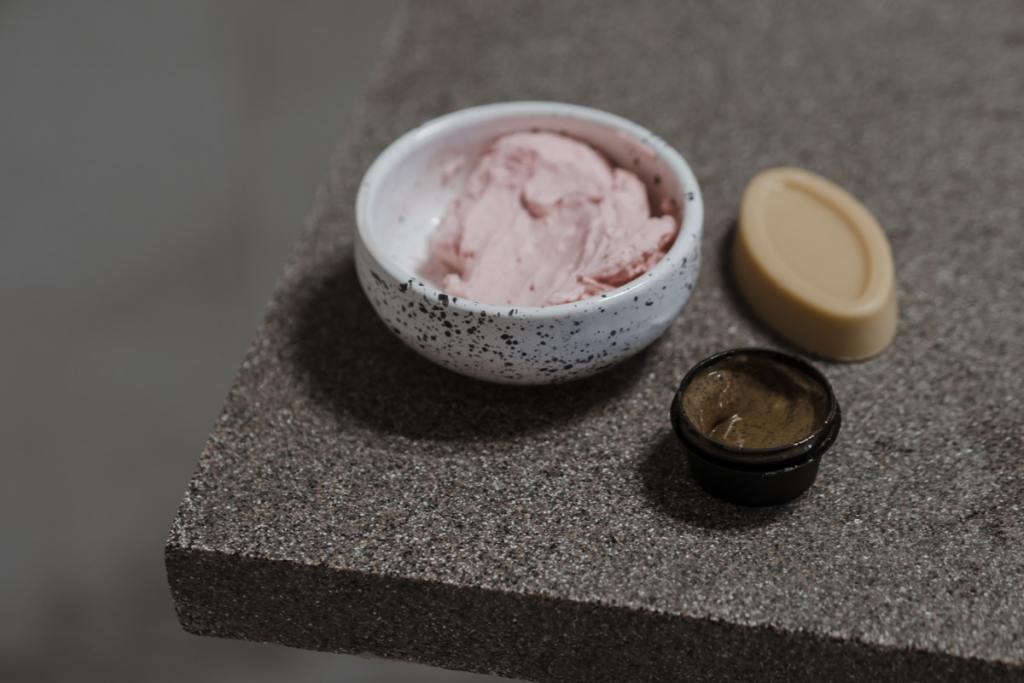 For your dry, itchy skin
Whether you have eczema or other skin conditions that cause or result in dryness, a little turmeric can soothe your red, itchy skin. While it is not a cure-all, the antioxidant and anti-inflammatory properties can effectively treat these symptoms.
There are a handful of beauty products that tout turmeric as a special ingredient, but you can also make it at home in a few easy steps. In a small bowl, mix one teaspoon of turmeric powder, one teaspoon of apple cider vinegar, a tablespoon and a half of honey, and one teaspoon of milk or yogurt. Apply to a clean face and wash off after fifteen minutes. Be careful — turmeric can stain, so make sure you're wearing clothes that you don't mind getting a little messy.
For acne and other skin conditions
If your acne has stuck around well past puberty, don't fret — you aren't alone. Adult acne is very common and needs to be treated daily. Luckily studies suggest that turmeric may treat acne by reducing redness and inflammation that can make your acne more visible. Additionally, it may also promote skin health by decreasing oiliness, a major factor in breakouts.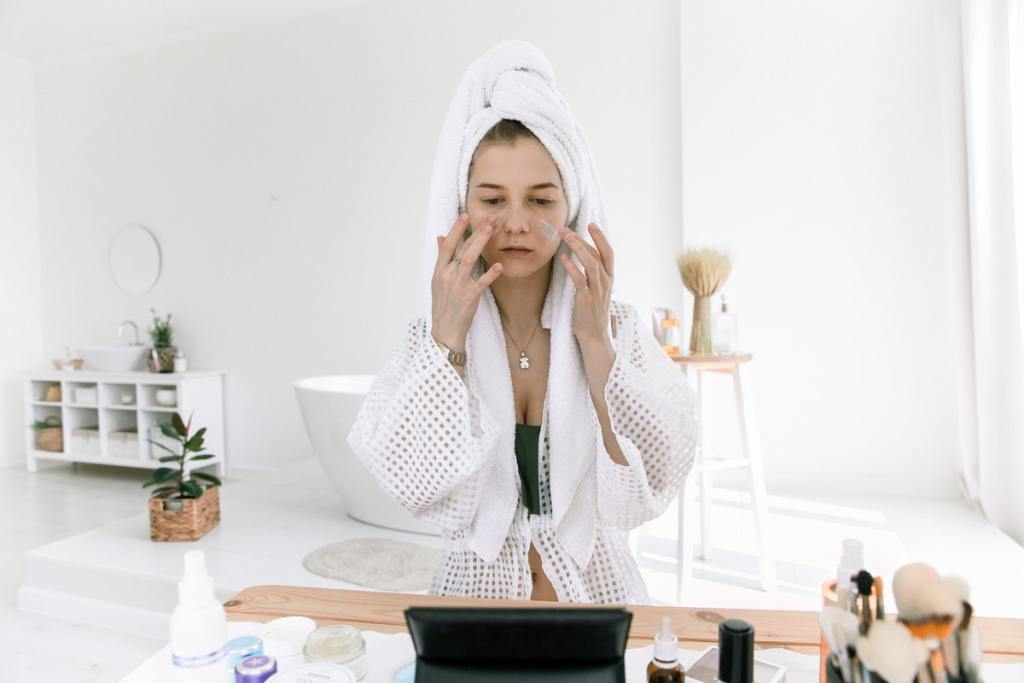 For brighter eyes
There's no bigger indicator of a sleepless night than the dreaded under-eye bags. For some, dark circles under the eyes are a fact of life, even after a great night's sleep, as this condition may also be hereditary. Regardless of the cause, a good anti-inflammatory beauty product comes in handy once again.
At the end of the day, dark circles under the eyes are just another type of hyperpigmentation. And guess what super ingredient also promotes an even skin tone by reducing hyperpigmentation? You got it: turmeric. Whether you purchase a turmeric mask at the store or make one on your own, consistent use puts you on the right path toward soft, glowing, and healthy skin.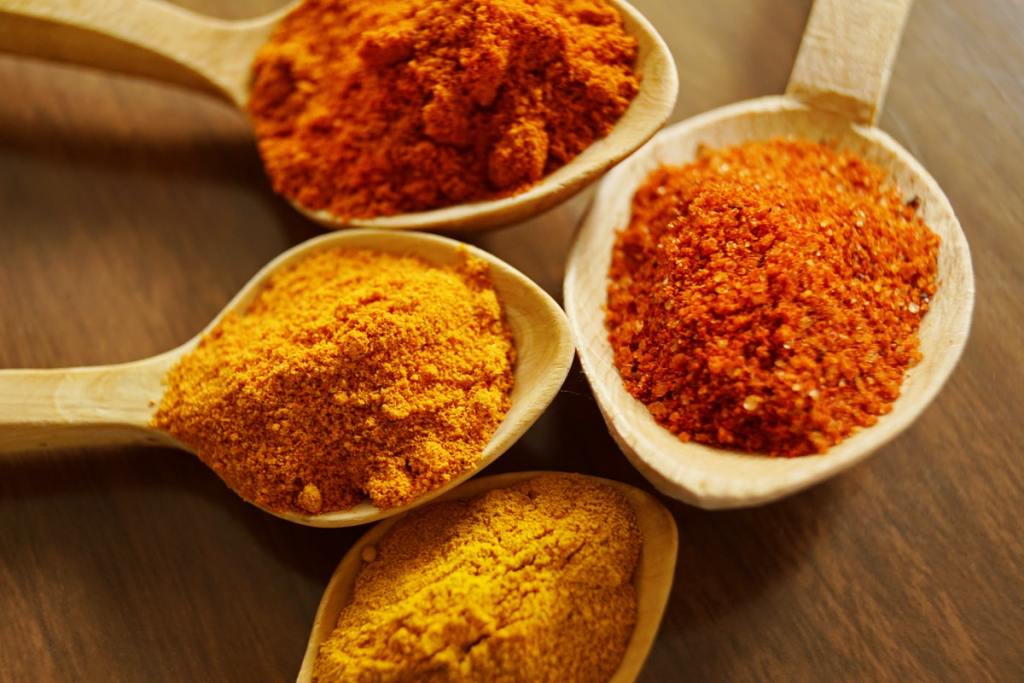 Best turmeric skincare products
If you love the feel of a good sugar scrub, we recommend Minimo Bath & Body Glow Turmeric Facial Scrub. Not only is this an exfoliant, but the addition of turmeric will naturally reduce post-exfoliation redness and leave you with an envy-inspiring glow. With plenty of great reviews and a budget-friendly price, this product definitely belongs in your spa day routine.
Oil is not the enemy. While excessive amounts can clog pores and cause breakouts, in moderation, they provide your skin with the hydration it needs to stay healthy. UpNature's Turmeric Essential Oil is a top-rated product that works as both an effective spot treatment and full coverage moisturizer. This is also a stand-out product for those who don't like the heaviness of deep moisturizing creams, as this oil is light and easily spreadable, especially once diluted.
Serums are very similar to oils, but they penetrate deeper levels of the skin. If you're constantly battling dryness, check out Andalou Natural's Turmeric Plus Vitamin C Serum for deep hydration. Even if you have oily skin, a serum should still be in your skincare routine. Just be sure to consult a dermatologist to ensure the serum you choose won't further increase your skin's oil production.
Remember, turmeric is not a miracle worker. You will have to use these products consistently for a couple of weeks before you start seeing any results, but it will be worth it. Along with your regular ritual of cleansing, moisturizing, and exfoliating, introducing turmeric to your skincare routine can decrease inflammation and redness, treat a variety of skin conditions, and leave you with youthful, glowing skin.
If you have any questions, be sure to reach out to a dermatologist or aesthetician, who can work with you to mix and match the best products to create an individualized routine for your unique skin.
BlissMark provides information regarding health, wellness, and beauty. The information within this article is not intended to be medical advice. Before starting any diet or exercise routine, consult your physician. If you don't have a primary care physician, the United States Health & Human Services department has a free online tool that can help you locate a clinic in your area. We are not medical professionals, have not verified or vetted any programs, and in no way intend our content to be anything more than informative and inspiring.
Editors' Recommendations