If you're struggling to get rid of dry skin, there are several options available to you to repair and defeat dry skin symptoms for good. From moisturizers to lotions and creams, dermatologists and skin experts have shared which ingredients reduce redness, irritation, and flaking skin.
Below are some of the best ingredients to look out for when purchasing dry skin lotions, as well as products that fit the bill.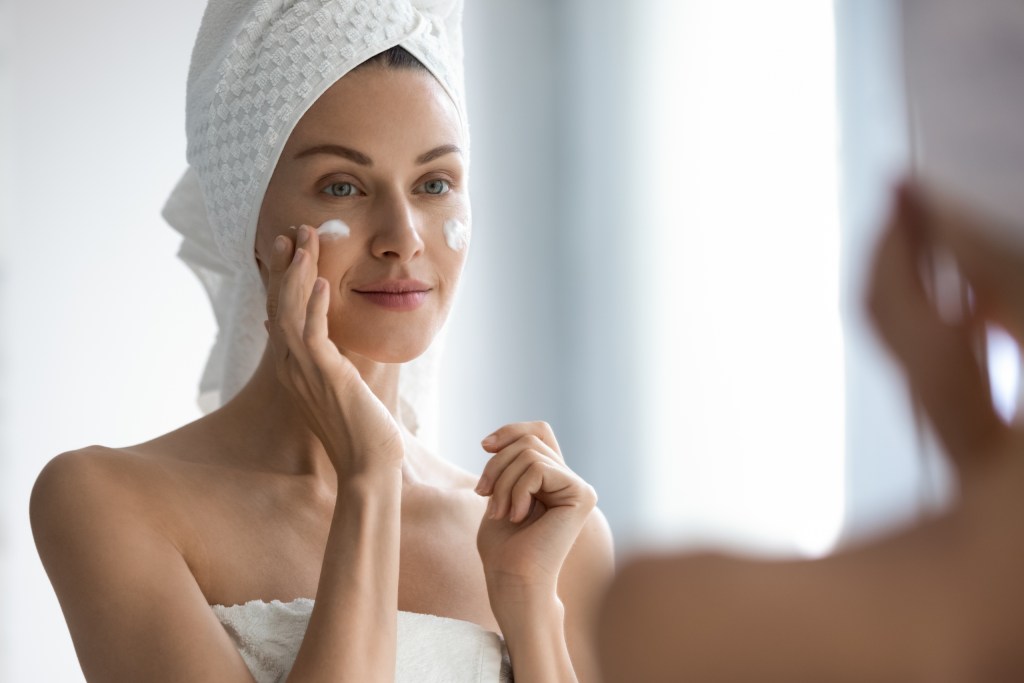 Best ingredients for dry skin
In the beauty aisle, there are hundreds of products, many of which claim to battle dry skin. So how do you find what works best for you?
Ingredient labels will help you determine how effective a product is for you. While all of the ingredients are important, especially if you have allergies or sensitive skin, the first five make up a majority of the contents within your product. This composition can make or break the quality of your skincare routine.
Some ingredients that are proven to battle dry skin include hyaluronic acid, ceramides, shea butter, glycolic acid, and caprylic/capric triglyceride.
While there are a host of other skin-soothing ingredients, these are some of the most common. If there is an ingredient you don't recognize, fact check for yourself to determine whether it is hydrating and healthy for your skin. Paula's Choice Dictionary is a veritable, comprehensive database that breaks down common ingredients in skincare products, but a quick Google search works in a pinch.
Eucerin Intensive Repair Lotion
Eucerin's dry skin lotion has outstanding hydrating abilities. This product moisturizes, nourishes, and exfoliates the skin to eradicate dryness and flaking.
Some of the key ingredients that make this lotion so beneficial are Caprylic/Capric Triglyceride, Dimethicone, and Urea. These hydrating agents lock in and retain moisture in the deep layers of the skin, beyond the surface, keeping skin looking healthy and smooth.
Adaptogen cream by Youth To The People
For a lightweight moisturizer that provides deep hydration, the Youth To The People Adaptogen cream is like no other. What makes this product unique is the use of adaptogens, plant extracts that soothe and reduce redness and irritation in the skin.
This product is excellent for people with sensitive skin who want a lightweight moisturizer that hydrates beyond the surface without causing additional redness and irritation.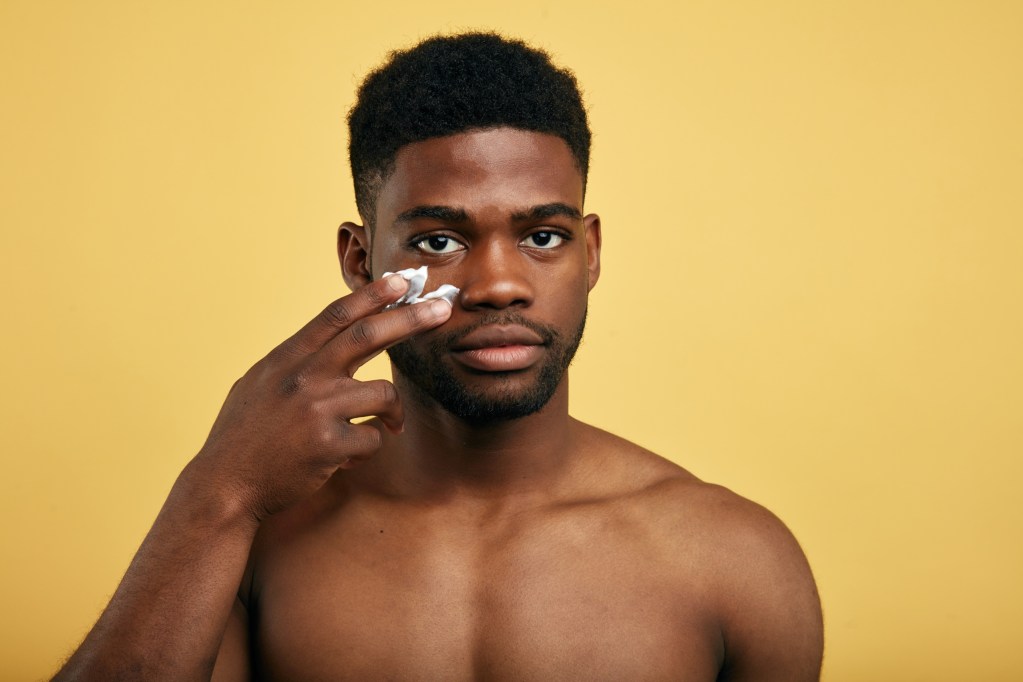 Curél Extra Dry Skin Lotion
Curél Extra Dry Skin Lotion is made especially for those who struggle with chronically dry skin. This lotion treats causes of dry skin at the source, boosting your body's natural lipid and ceramide production.
This product is fragrance-free and includes ceramides, dimethicone, shea butter, and caprylic/capric triglyceride to kick start your skin's natural hydration processes.
Advanced Clinicals Coconut Oil Cream
Coconut oil is a common ingredient in hair care products, as it naturally creates smooth, strong, and bouncy locks. Well, coconut oil can provide the same benefits to your skin!
Advanced Clinicals Coconut Oil cream uses this super oil to create a smooth and hydrating cream for dry skin.
Some of the key ingredients in this product are, of course, coconut extract, as well as mineral oils, caprylic/capric triglyceride, and aloe extracts. The cream balances hydrating, natural oils, with healthy chemical compounds to create a soothing and relaxing dry skin cream. Be aware that coconut oil is especially heavy, so if you have acne-prone skin, consider a moisturizer that is more lightweight.
If you're struggling with dry skin, there is no lack of affordable lotions. If your symptoms don't improve or become worse, contact a skincare specialist to discuss an individualized treatment plan that works for you and your skin.
Disclaimer: BlissMark provides information regarding health, wellness, and beauty. The information within this article is not intended to be medical advice. Before starting any diet or exercise routine, consult your physician. If you don't have a primary care physician, the United States Health & Human Services department has a free online tool that can help you locate a clinic in your area. We are not medical professionals, have not verified or vetted any programs, and in no way intend our content to be anything more than informative and inspiring.
Editors' Recommendations