If you've taken the time and effort to grow out a luxurious beard, you want to take good care of it. No one wants a scraggly, stiff beard that could scratch you or someone you want to get close to. One great way to make sure your beard game stays strong is using beard oil.
If you have found your beard isn't growing in as thick and full as you'd like, beard oil can help. You use oils and serums for your hair and face. Your beard wants to be nourished, too. Let's go over why a beard oil should be in your self-care lineup.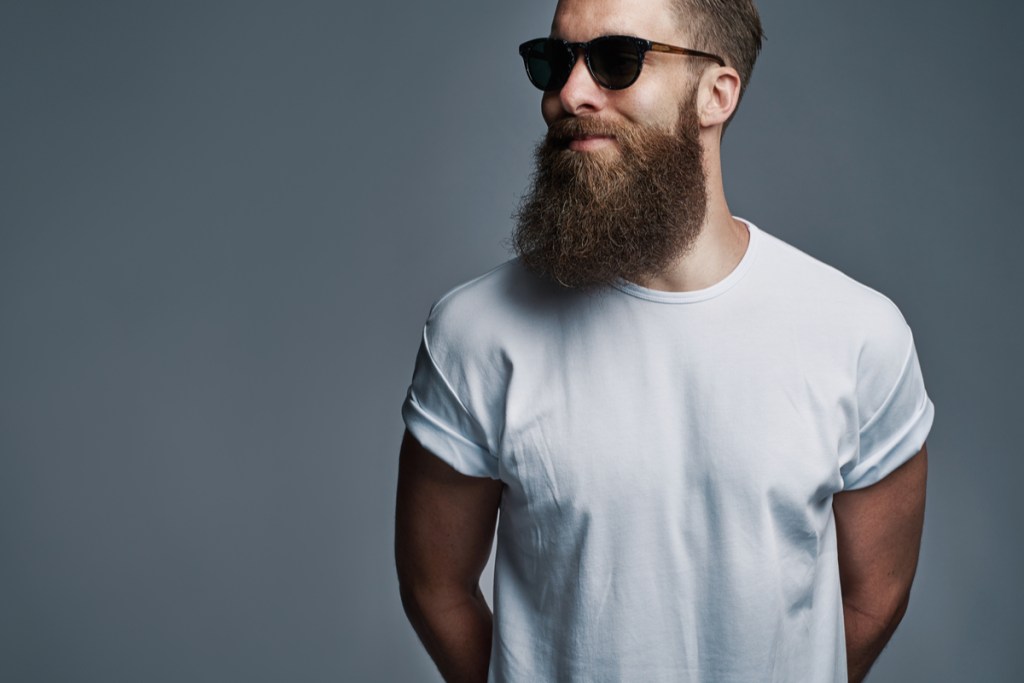 What it is
Whatever its length, your beard will benefit from regular conditioning. Beard oil is basically a leave-in conditioner that can help make your beard grow in thicker as well as leave it more manageable.
It can contain any number of ingredients. Some common ones are jojoba oil, shea butter, coconut oil, and eucalyptus oil. These are some of the same oils that are in the best face oils, so it will moisturize and soften the skin underneath all of that hair. Not only will your beard feel and look better, but your skin will, too.
What it does
When you want your hair to grow thicker and fuller, you need to start with taking care of your scalp. When you want your beard to grow beautifully, you need to start with your facial skin. Here's how beard oil helps:
Relieves itchiness
Moisturizes your skin
Conditions your beard hair and face skin
Tames unruly beards
Smells great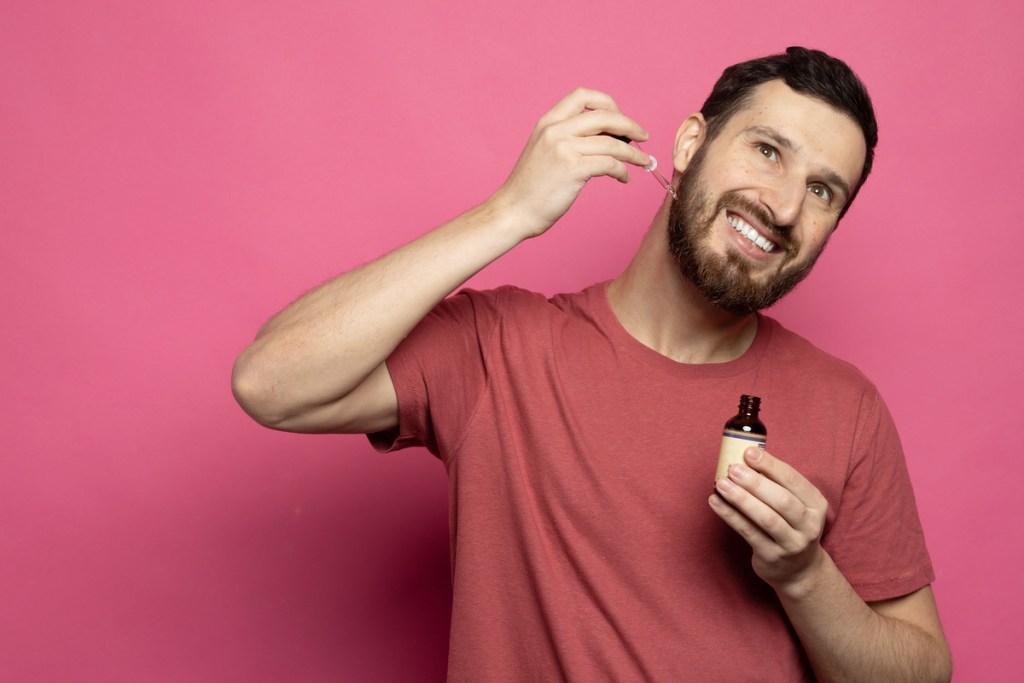 When to use it
The best time to apply beard oil is right after your shower. Your skin and hair will already be softened and ready to absorb the oil. Your pores will be more open and the oil will get deeper into your skin. That's essential for the oil to really do its thing.
Take a shower
Shampoo your beard
Put on your oil right after
How to use it
Applying beard oil is pretty simple, but be careful not to use too much or you could end up with greasy-looking facial hair.
Put about five drops in your palm,
Massage it in your beard from top to bottom
Distribute it evenly through your whole beard
Comb it through if you need to
If you have a longer beard, you might need more oil
Do your usual styling
The timeline
As with other serums and oils, beard oil won't transform your beard overnight. You can use beard oil every day if you want to, but you don't have to. It really depends on how dry your skin and beard are to start with and where you live.
Start with every other day
Begin by applying beard oil every other day and observe the results. If you have a long beard or it's super dry where you live, you might benefit from daily use. If your beard begins to look greasy, cut back use to two or three times a week.
It will take a few weeks
You will need to be consistent to see results. You may not notice anything after a week or two. But after the first month, you should notice your beard becoming softer and growing in better. After two months you'll really notice a difference.
The ingredients you want
While you want to stay away from phthalates, parabens, alcohols, dyes, and sulfates with your beauty products, when it comes to helping your beard look its best, there are some ingredients you want to look for.
Vitamin E will help deliver the antioxidants to strengthen any damage done to the hair follicles.
Jojoba oil helps moisturize your face and skin and keeps itchiness and dandruff at bay.
Other than these main two ingredients, try to ensure any other components are natural and, preferably, organic.
Make sure you purchase a quality oil
As with anything you put in your skin or hair, you want to make sure your beard oil is of high quality and safe. Check the ingredients and avoid chemicals that may cause an allergic reaction or otherwise irritate your skin. Whatever you choose, make sure it's certified safe to use.
Adding another skincare product to your routine can get expensive. But getting a poor quality one can cause more harm than good. If you are committed to wearing a beard, commit to a quality beard oil. If you don't know where to start, try one of these two.
Duke Cannon Best Damn Redwood Beard Oil contains natural ingredients such as Apricot kernel, argan, and jojoba oils and is rich in vitamin E, carotenes, and antioxidants, which the manufacturer says are beneficial against psoriasis, eczema, and acne.
Jack Black Beard Oil is made of certified organic ingredients and has no synthetic fragrance or colorants. The formula also includes antioxidants and vitamins. Kalahari melon oil, vitamin E, brown algae, and carrot extract.
Both products are free of parabens, sulfates, and phthalates
So grab a beard oil and have one of the most envious beards in town. Growing out a beard takes time and patience. Keeping it looking great is a whole process as well.
Using beard oil will make it easier to maintain your beard and keep it looking (and smelling) great.
BlissMark provides information regarding health, wellness, and beauty. The information within this article is not intended to be medical advice. Before starting any diet or exercise routine, consult your physician. If you don't have a primary care physician, the United States Health & Human Services department has a free online tool that can help you locate a clinic in your area. We are not medical professionals, have not verified or vetted any programs, and in no way intend our content to be anything more than informative and inspiring.
Editors' Recommendations