Finding skincare products that are cruelty-free and vegan isn't only important for your health, but better for the environment. Vegan-friendly products use plant-based, quality ingredients to make sure that your skin looks and feels its best.
You don't have to sacrifice the advantages of getting a vegan product because of the price, either. Now that so many options are available, you can get affordable vegan products easily. If you are ready to make the switch to more eco-friendly and humane lip protection, check out these five amazing vegan lip balms.
Pacifica Vegan Lip Balm
Pacifica offers non-tinted products that are cruelty-free, vegan, and as plant-based as possible. This vegan lip balm is infused with hydrating oils that will keep your lips moisturized. You won't find any of those harsh chemicals like mineral oil, parabens, SLS, silicones, or phthalates in any of their lip balms. We personally love the subtle scent of their Rose Water lip balm, but they have a handful of others you can choose from.
Ingredients to note
Coconut oil
Coconut oil absorbs super-fast, repairing and healing dry, chapped lips.
Cocoa butter
Cocoa butter is great for protecting your lips against extremely hot temperatures by creating a hydrating barrier.
Jojoba oil
Jojoba oil is rich in minerals and vitamins that heal cracked lips and its fatty acids absorb quickly
Honest Beauty Lip Balm
If you want a slight tint with your lip balm, Honest Beauty combines soft lips with a hint of color. You'll get up to eight hours of nourishing protection. The acai and pomegranate's antioxidant power will keep your lips calm and smooth. The avocado oil will lock in the moisture so you don't have to keep reapplying. The tint is just enough to give your lips a bit of personality without looking like you are wearing lipstick.
Ingredients to note
Avocado oil
Avocado oil has sterolin that will make your lips smooth and soft. It also helps calm irritated lips.
Acai
Acai is packed with antioxidants that help protect your lips from everyday pollutants.
Pomegranate sterol
Pomegranate sterol will enhance the water barrier on your lips, keeping them full and nourished.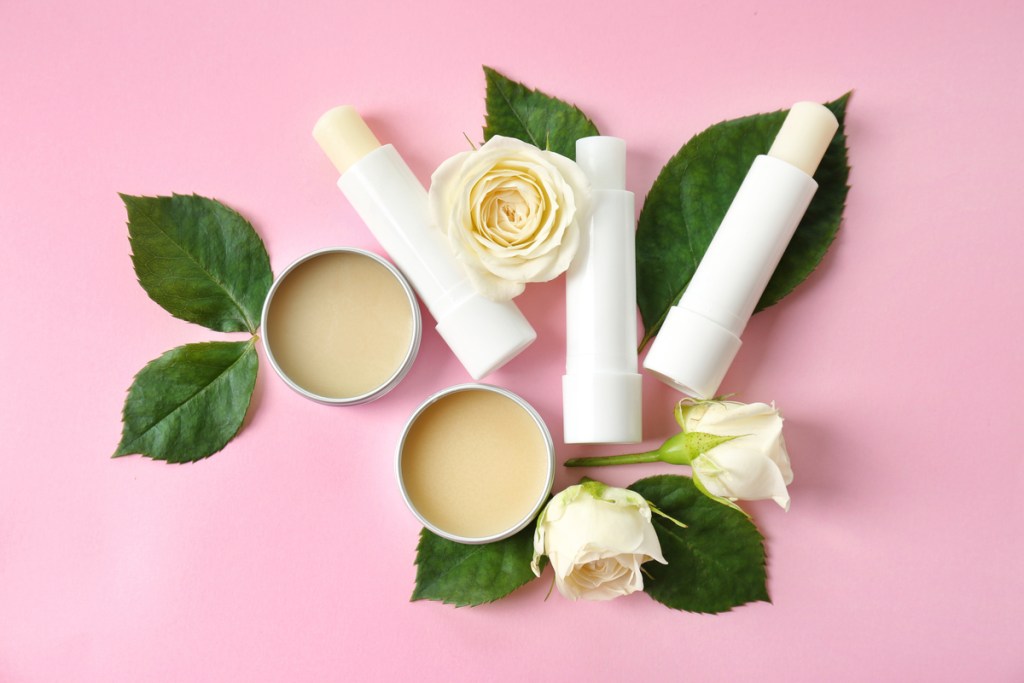 Alaffia EveryDay Coconut Vegan Lip Balm
This natural, non-tinted, and vegan lip balm from Alaffia soothes and moisturizes your dry pout without leaving a waxy feeling. Your lips will love the smooth and creamy feel while you will love the price. Glide this on and let the fair trade coconut butter restore your lips while protecting them against damage. Not only is it cruelty, mineral oil, synthetic fragrance and sulfate-free, but Alaffia is a Black-owned brand you can support.
Ingredients to note
Cocoa butter
Coconut oil
MELIXER Vegan Lip Butter
MELIXER lip butter is a tinted, plant-based vegan lip butter that only needs one swipe to deliver conditioned lips that last up to 12 hours. It's packed with natural oils to keep the moisture in. The tint gives your lips a bit of color, but you can also layer your lipstick on top of it to give your lips an extra barrier of protection. If you have sensitive skin, this hypoallergenic and non-toxic balm will soothe and calm your lips. With 12 tints to choose from, you are sure to find one for every mood.
Ingredients to note
Shea butter
The anti-inflammatory properties in shea butter will heal those chapped lips. Shea butter is a must to reduce dry lips in cold weather.
Agave
Agave will soothe and calm red and irritated lips and aid them in retaining more moisture.
Jojoba oil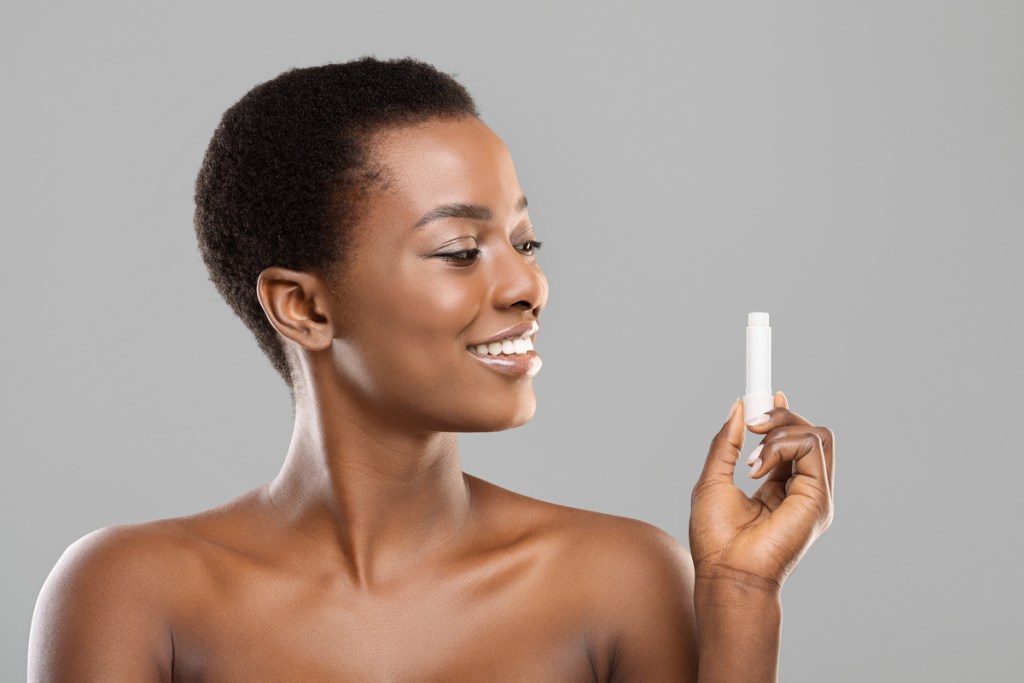 Sun Bum Cocobalm Lip Balm
Cocobalm lip balm will keep those dry lips hydrated all day. The aloe vera will soothe your lips and make sure they feel plump and stay protected against the elements. Gluten, paraben, cruelty-free, you won't have to worry about that burning sensation that some lip balms leave you. This non-tinted balm comes in three flavors — Groove Cherry, Pina Colada, and Ocean Mint. If you can't decide upon a flavor, just choose the variety three-pack.
Ingredients to note
Coconut oil
Vitamin E
Vitamin E in lip balm will help regenerate and promote fresh cell turnover to help your lips heal faster and make them less irritated.
Aloe vera
Aloe vera pumps antioxidants into your lips to help heal skin damage. It also creates a moisture barrier to help protect your lips.
If you're serious about natural, cruelty-free cosmetics vegan lip balm is the way to go. It's not hard to find a vegan lip balm, but if looking through the endless options, our five favorites will help you pick one sure to get your lips back to their supple self. No matter the weather, have your pout ready to look its best with a vegan lip balm.
BlissMark provides information regarding health, wellness, and beauty. The information within this article is not intended to be medical advice. Before starting any diet or exercise routine, consult your physician. If you don't have a primary care physician, the United States Health & Human Services department has a free online tool that can help you locate a clinic in your area. We are not medical professionals, have not verified or vetted any programs, and in no way intend our content to be anything more than informative and inspiring.
Editors' Recommendations