Ketchup is a versatile condiment, often finding itself on burgers, eggs, chicken, and even fried rice.
However, if you're trying to eat clean, you may be wondering if your favorite ketchup can still be on the menu. Luckily, there is a range of clean condiments, including ketchup, that are not that difficult to find. While they may be a little more expensive than run-of-the-mill ketchup, eating organic can reduce your exposure to pesticides and GMOs and even lower your cancer risk. Let's dive into the best organic ketchup you can grab on your next Whole Foods run.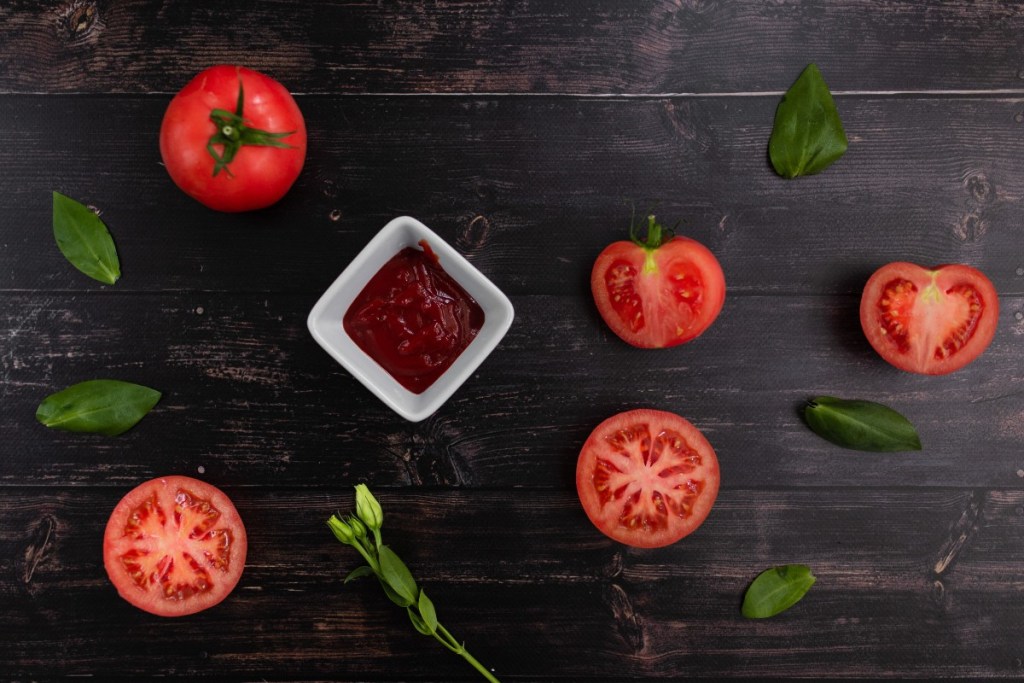 Whole Foods is a favorite of the clean-eating crowd, so it's no surprise they sell top-rated organic ketchup. 365 by Whole Foods' ketchup, which is also available on Amazon, boasts a 4.6-star rating by nearly 3,800 reviewers. From the tomato paste to the red pepper, all of the ingredients are organic, and the flavor even packs a bit of spice courtesy of the allspice, red pepper, and clove. At only $1.99, this is one of the most affordable options available, making organic eating accessible to a wider range of interested buyers.
It's no secret that Heinz makes top-of-the-line ketchup. Luckily, this fan-favorite brand now produces an organic variety as well. Those who need to buy ketchup in bulk for their meals should spring for a 44 oz. bottle, which boasts a 4.8-star rating on Target.com. Reviewers swear it's worth it, raving that it tastes just like the Heinz they grew up with — only with the added bonus of clean ingredients. The product is gluten-free, full of USDA-certified organic tomatoes, and doesn't contain fructose syrup, so you don't have to worry about too much sugar consumption. However, it's still thick, rich, and makes the perfect addition to anything from a veggie burger to organic chicken.
If you're hosting a party or just really, really like ketchup, splurge on a 12-pack of 24 oz Organicville's Organic Ketchup with Agave Nectar. All of the ingredients, like the onion powder and spices, are organic, and the ketchup gets a touch of sweetness from the agave nectar. While this ingredient brings a different type of sweetness than most other types of ketchup, reviewers love it! It's also gluten-free, vegan, and doesn't have cholesterol or saturated fat, making it a good choice for anyone who is heart-health-conscious.
Ketchup is often full of sugar, preservatives, pesticides, and other irritating additives, but you don't have to sacrifice this delicious spread in the name of clean eating. Organic ketchup tastes just as good — if not better — than the stuff you've been putting on burgers for years. Though they may be a bit more expensive, there are so many options available that you're sure to find one that fits your budget. Keep in mind that organic doesn't automatically mean healthy, and many organic varieties still have a lot of sugar and salt. Just be sure to read the ingredient label, enjoy in moderation, and you'll be on your way to a cleaner diet — and lifestyle.
BlissMark provides information regarding health, wellness, and beauty. The information within this article is not intended to be medical advice. Before starting any diet or exercise routine, consult your physician. If you don't have a primary care physician, the United States Health & Human Services department has a free online tool that can help you locate a clinic in your area. We are not medical professionals, have not verified or vetted any programs, and in no way intend our content to be anything more than informative and inspiring.
Editors' Recommendations