The sweetness sugar adds makes food more palatable and triggers a pleasurable rush of dopamine in the brain. However, it can have some not-so-sweet side effects when we eat it in excess. Consuming too much of it can lead to cardiovascular disease, diabetes, and cancer, experts say.
The American Heart Association suggests limiting added sugar intake to 36 grams per day. That might be a problem if you like to eat yogurt. Though it can be a good source of calcium, protein, and good-for-your-gut probiotics, yogurt is often high in added sugar, particularly the flavored varieties.
This news may be disappointing, particularly if you use yogurt as part of your holistic approach to maintaining a healthy gut. However, you don't need to nix it from your diet at all. There are plenty of low-sugar yogurts that also may enhance your gut health. Put one or more of these best low-sugar yogurt brands on your shopping list this week.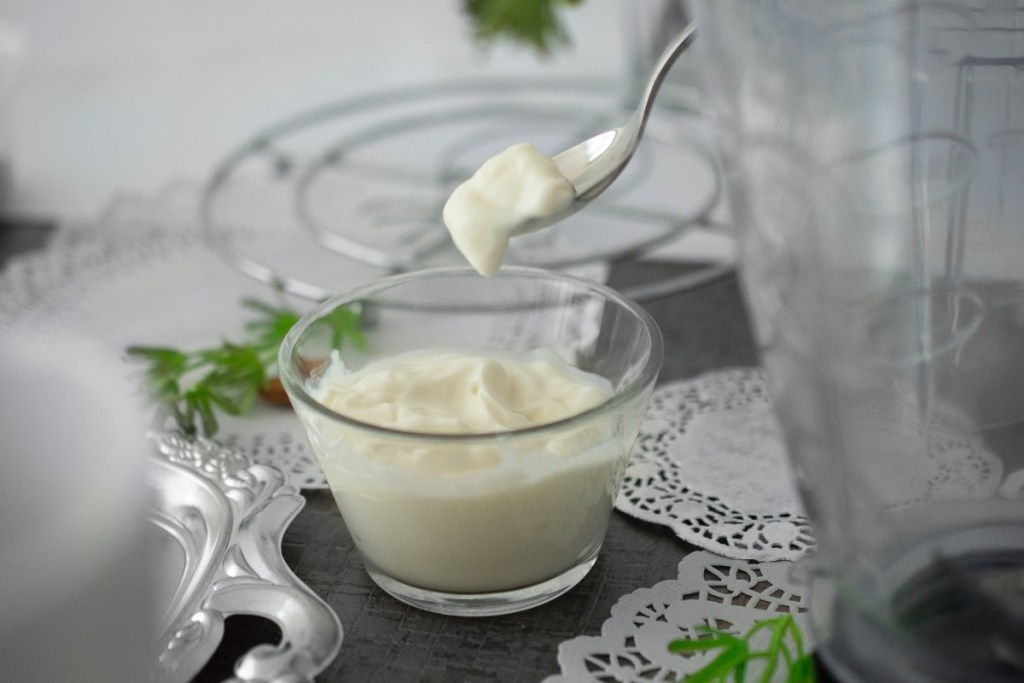 Two Good vanilla Greek-style yogurt
https://www.target.com/p/two-good-vanilla-greek-style-yogurt-5-3oz/-/A-53860413
Two Good, a Dannon yogurt, is high on protein and low on fat, calories, and sugar. It contains 12 grams of bone-strengthening, filling protein, as well as gut-healthy bacteria to help keep your digestive system chugging along. The 80-calorie, 5.3-oz. cup has just two grams of fat and, true to its name, only two grams of sugar. Arguably the best news? None of the sugar is added, meaning it doesn't go towards your daily allotment. You'll notice it still tastes a bit sweet, and that's because Dannon uses a sugar substitute, Stevia. The vanilla flavor and rich, creamy texture also help this low-sugar yogurt feel taste like a treat.
Icelandic Provisions plain traditional Skyr yogurt
https://www.walmart.com/ip/Icelandic-Provisions-Plain-Traditional-Skyr-24-Ounce-6-per-case/797158935?wmlspartner=wlpa&selectedSellerId=101024184
If you're craving a snack or even dessert that feels more like a bowl of ice cream than a cup of yogurt, consider opting for Icelandic yogurt. This type of yogurt is creamier than even the creamiest Greek varieties, which has helped make Icelandic Provisions a popular choice for yogurt eaters with the plain version boasting 4.8 stars out of 5 on Instacart. Here's why you'll want to make the splurge: One serving contains only 9 grams of sugar, 120 calories, and 2.5 grams of fat. Compare that to vanilla ice cream, which typically contains about 22 grams of sugar, 215 calories, and 10 grams of fat. What's more, this yogurt boasts 26 grams of protein and live and active cultures. It's safe to say you won't miss ice cream or fruit-on-the-bottom yogurt if you're eating this brand. Try buying Skyr in bulk from Walmart so you are sure to have plenty on hand.
Fage Total 0% milkfat Greek yogurt
https://www.walmart.com/ip/FAGE-Total-0-Milk-Fat-Greek-Strained-Yogurt-35-3-Oz/19857845?
When it comes to Greek yogurts, many folks fill their carts with Fage, saying it's the creamiest, most decadent option in the dairy aisle. Fage has a few options with varying milkfat content ranging from 0 to 5 percent. We suggest opting for the 0 percent variety. You won't notice the lack of fat or sugar (5 grams, none of it added). Why? Because the texture feels so luxurious in your mouth. It provides 18 grams of protein, so it'll leave you feeling satisfied and makes for a great snack or addition to your breakfast menu. Live and active cultures may help keep your gut healthy.
Siggi's nonfat vanilla Icelandic style Greek yogurt
https://www.target.com/p/siggi-39-s-nonfat-vanilla-icelandic-style-greek-yogurt-5-3oz/-/A-14937068
If you're looking for Icelandic-style yogurt with a bit of flavor, opt for Siggi's vanilla yogurt. At 110 calories and 9 grams of total sugars, it won't break your daily nutritional limit bank. The strained, non-GMO yogurt also boasts 16 grams of protein and no high-fructose corn syrup, artificial sweeteners, or preservatives. The live and active cultures will help your gut, but a cup of Siggi's is also great for bone health. The creamy yogurt accounts for 15 percent of your daily calcium needs. All these health benefits, plus a rich taste, have helped this yogurt earn a 4.6-star rating out of five from more than 215 Target reviewers.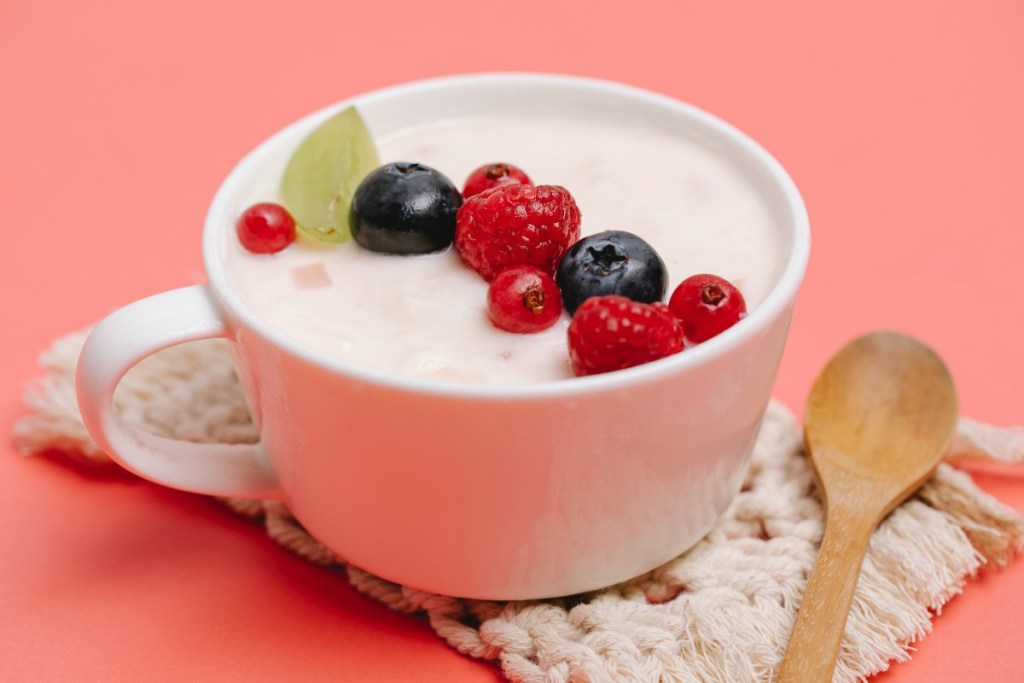 Even options from the best low-sugar yogurt brands may still taste a tad bland if you have a sweet tooth. There are ways to satisfy your cravings while keeping your added sugar intake in check. Instead of buying fruit-on-the-bottom yogurt, add in some fresh berries. Fruit provides fiber, which breaks down more slowly than high-sugar add-ons, aiding in digestion and keeping you satiated. Want something crunchy, like granola? Reach for nuts, like walnuts and almonds, which don't come with the high levels of sugar found in granola. Bonus: They boast omega-3 fatty acids and some protein, so you'll feel fuller longer, help improve your heart health, and maybe even get a natural, healthy glow.
BlissMark provides information regarding health, wellness, and beauty. The information within this article is not intended to be medical advice. Before starting any diet or exercise routine, consult your physician. If you don't have a primary care physician, the United States Health & Human Services department has a free online tool that can help you locate a clinic in your area. We are not medical professionals, have not verified or vetted any programs, and in no way intend our content to be anything more than informative and inspiring.
Editors' Recommendations