Essential oils can leave a room smelling fresh and you feeling relaxed. There's arguably a no better place for an aromatherapy diffuser than a bedroom, particularly if you're looking for a holistic way to catch more shut-eye or wake up rejuvenated in the morning. Some oils, like peppermint, help you feel refreshed, while others, like chamomile, have stress-busting powers.
Essential oil diffusers are a must if you're looking to disperse these oils and fill the air with fragrance. For a lower-tech option, opt for a reed oil diffuser, where all you have to do is pour in the oil, space out the reeds, and wait for the oil to disperse. Other electronic diffusers heat up oils to fill a room with the aroma of your choice. If you're ready to invest in your space, check out these top-rated options that will turn your bedroom into an oasis.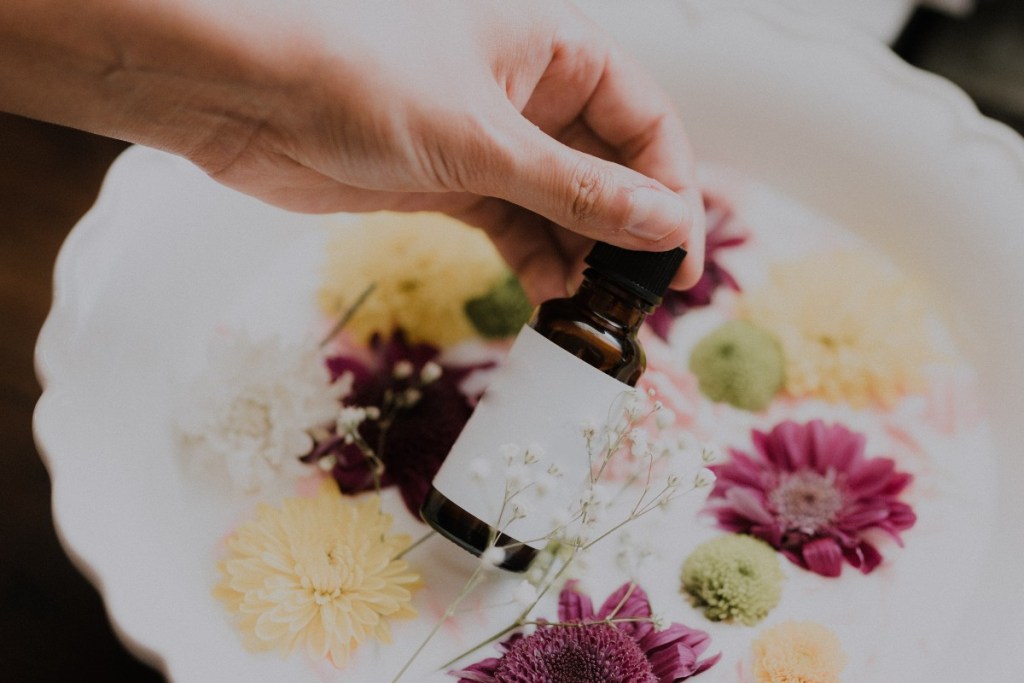 Good: 6.7 fl. Oz Clarity Oil Diffuser
https://www.target.com/p/6-7-fl-oz-clarity-oil-diffuser-casaluna-8482/-/A-77677360#lnk=sametab
This reed diffuser has four stars on Google Shopping and 4.6 stars on Target.com, so you know you're investing in a fan-favorite product. This diffuser comes as part of a set that includes eight reeds and an oil blend mix of bergamot, grapefruit, and ginger. Reviewers note that the oil smells fresh and crisp, enhancing focus and boasting soothing benefits. This is just one scent option, so don't be afraid to mix it up and add your own oils to best match your moods and needs. It typically takes 24 to 36 hours for the reeds to absorb the oil and diffuse the fragrance, so you'll need to be a little patient.
Better: PureSpa Deluxe Ultrasonic Aromatherapy Oil Diffuser
https://www.wayfair.com/Pure-Enrichment–PureSpa-Deluxe-Ultrasonic-Aromatherapy-Oil-Diffuser-PESPALUX-L6333-K~PUNE1009.html
This essential oil diffuser epitomizes no-fuss aromatherapy. All you need to do is add three to five drops of your favorite oil to the diffuser's 120-milliliter water tank, and the aroma will fill up to a 250-square-foot room. The diffuser converts the oil into a cool mist, adding a soothing ambiance to any space, and the LED light changes colors and acts as a gentle reading light or nightlight. Wayfair shoppers, who gave it 4.6 stars, love how it lasts up to ten hours and creates a calm, relaxing environment in the bedroom.
Best: doTERRA – Petal Diffuser
https://www.amazon.com/DoTerra-33150001-doTERRA-Petal-Diffuser/dp/B00NZFGLHS/
The Petal diffuser is small enough to fit on a nightstand but has quite the range: Its fine mist can cover up to 330-square feet. The timer function is so convenient, meaning you don't have to worry about forgetting to turn it off. It's also super quiet so it won't keep you up through the night. It also has a built-in soft, white ambient light, so it's an ideal nightlight or lamp for when you don't want to power up the overhead fluorescents.
Aromatherapy is a great, natural method to boost your mood and give you an extra dose of energy, relaxation, or whatever else you need. Having an aromatherapy diffuser in your bedroom allows you to start and end your day on the right note. Diffusers are a super accessible form of aromatherapy, so there's a diffuser for every price point whether it's a simple reed diffuser or a more complex electronic one. While diffusers may be great for you, keep them out of reach of pets or small children. The oils can be toxic if ingested, and hot water from a steam diffuser may burn them.
Editors' Recommendations