Social media, primarily Instagram, is full of stylized, unblemished, gorgeous faces painted perfectly with professional-grade makeup. While these sites are full of make-up artists, some people just spend (a lot of) time practicing some tips and tricks on how to get a glowy natural makeup look.
Of course, it's fun to get all dolled up and experiment with different colors and techniques with your makeup. That being said, it's also important to have a more natural, subtle look for everyday wear. We'll take you step-by-step into how you can create that soft glam look at home, no MUA needed.
Start with a clean face
As with any project, you need a clean foundation. A fresh place to work. Grab your favorite face scrub or layer on your favorite mud mask. It's important to begin with fresh, bare skin in its most natural state before you apply anything else.
For a deep cleansing product, check out QRx Labs Glycolic Acid 20% Resurfacing Pads that not only exfoliate your skin but will also reduce irritation and redness. Let your skin rest for a few minutes before applying moisturizer.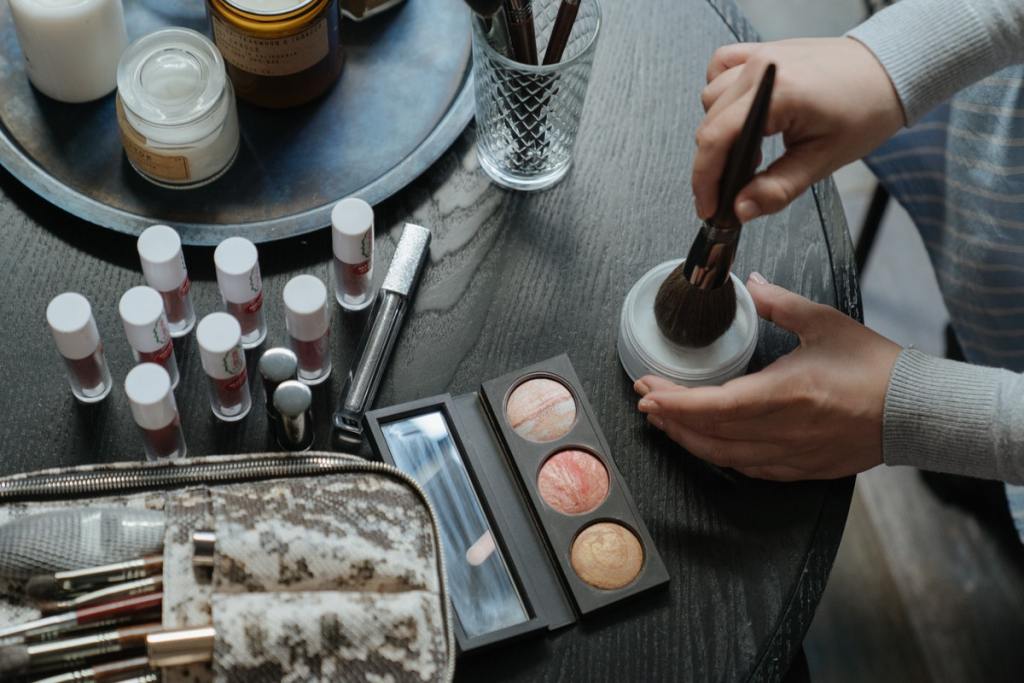 The moisturizer
If the dewy, glowing look is what you are going for, opt for a slightly tinted moisturizer that has a touch of shine. Be sure to use a slightly lighter shade so it doesn't look like an overly-bronzed self-tanner. A fan favorite is the L'Oreal Paris True Match Lumi Glotion, which moisturizes the skin and leaves a sun-kissed luminance.
Make your foundation glow
For a subtle glow, add a bit of highlighter to your foundation before applying. When it's all mixed together it will leave you with a nice, healthy brightness to your skin. Be sure to use a liquid highlighter or you'll end up with a cakey, crumbly look later on.
e.l.f. Jelly Highlighter is a popular choice because it's creamy and made specifically to mix into your favorite foundation. Alone, it will add a gorgeous pop on your cheekbones, in the corner of your eyes, and under the brow bone.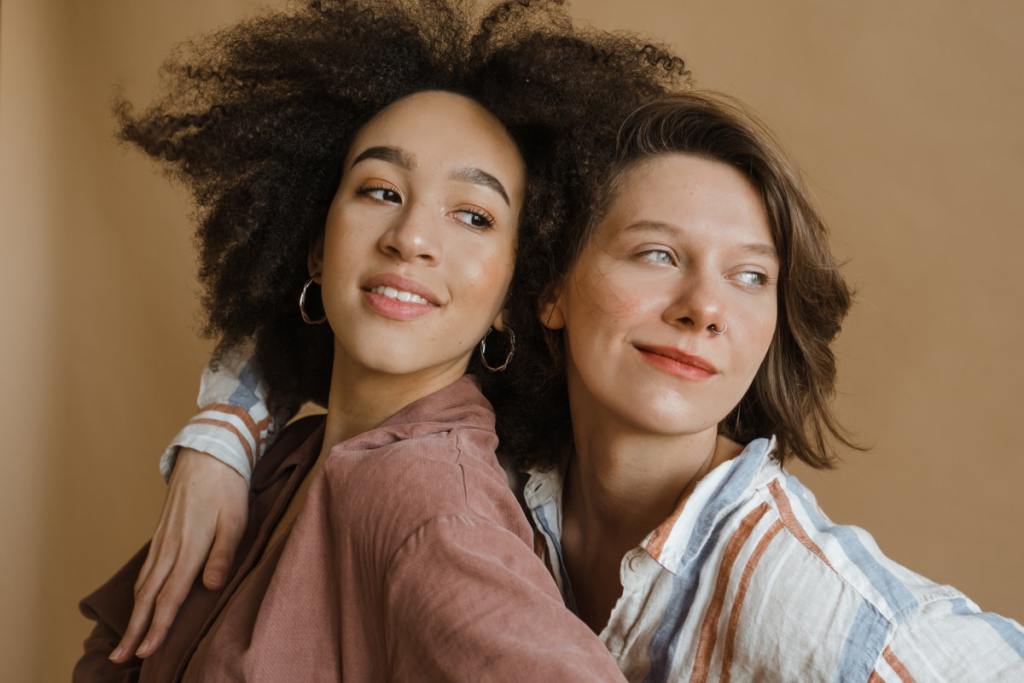 Under your eyes
If you're dealing with undereye bags, they will need a little TLC before you finish your makeup look. Applying a lighter concealer or color corrector under your eyes can reduce the visibility of this hyperpigmentation.
We suggest investing in Maybelline Instant Age Rewind Eraser Dark Circles Treatment Multi-Use Concealer. If you're constantly struggling with dark circles under your eyes, consider adding products with turmeric into your skincare routine. This super ingredient can reduce the inflammation and hyperpigmentation that makes these dark circles so visible.
Make sure your shades match
Test your makeup on a patch of skin, like a small swatch on your cheek or jawline, before applying it across your entire face.
Keep in mind that foundation is not a one-color-fits-all, even for yourself. Your skin changes from season to season and maybe even week to week, depending on your diet, sleep, and sun exposure. We recommend having at least two different shades of foundation, one for your lightest shade and the other for your darkest. This way, if you're even in-between shades, you can go ahead and mix them to get a color closer to where you are that day. If you'll be mixing foundation colors like this, stick to the same brand to make sure the texture, consistency, and coverage are all the same.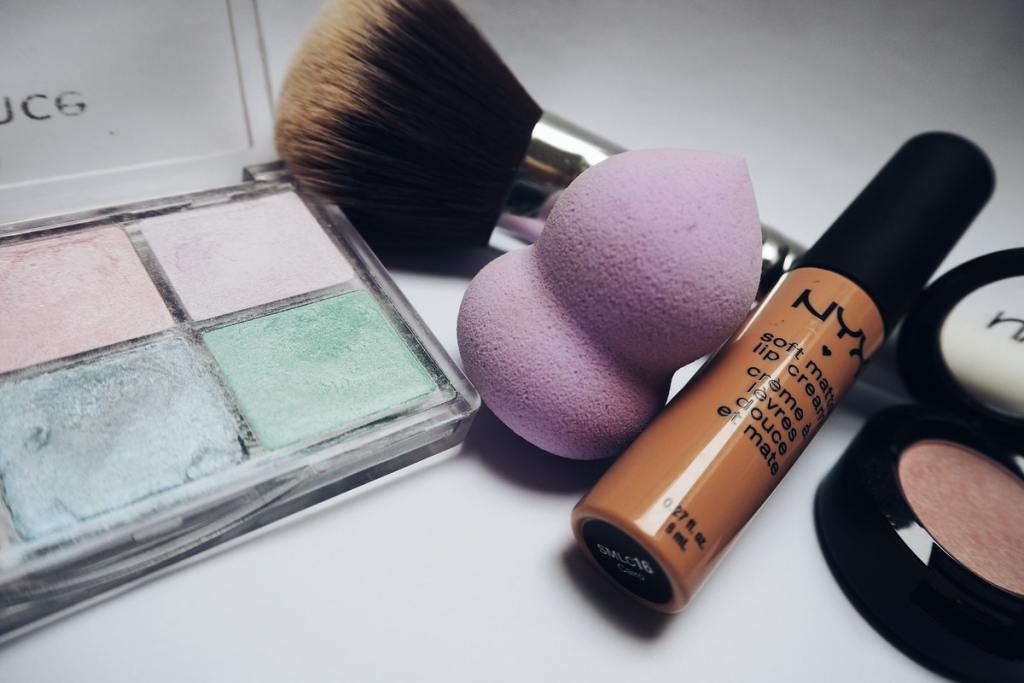 Have more than 1 makeup tool
Makeup tools are created to follow the different curves, edges, and textures of your face. Applying makeup with your finger just isn't going to cut it anymore. An easy start to your tool kit is a set of simple blending sponges. The BEAKEY 4+1Pcs Makeup Sponges with Powder Brush set is great for beginners. These work great for foundation, concealer, highlighter, and even eyeshadow if you have a steady hand.
Lastly, don't forget to set it
Though it's an often under-emphasized step, it is so important to set your face. You don't want to do all of that work just to have it ruined the second you walk outside. Try NYX PROFESSIONAL MAKEUP Setting Spray to keep your runway-worthy look glowy without becoming too shiny.
As always, have fun experimenting with your look. If you want to add drama somewhere, go for it! You can always elevate this basic look with a bold lip or eyeshadow. Don't worry if you don't get it on the first try; makeup is all about experimenting and practicing until you find what works best for your gorgeous face.
BlissMark provides information regarding health, wellness, and beauty. The information within this article is not intended to be medical advice. Before starting any diet or exercise routine, consult your physician. If you don't have a primary care physician, the United States Health & Human Services department has a free online tool that can help you locate a clinic in your area. We are not medical professionals, have not verified or vetted any programs, and in no way intend our content to be anything more than informative and inspiring.
Editors' Recommendations