Natural beauty products are on the rise, with doctors and influencers alike encouraging us to be more mindful of what we put on our bodies. Whether it's skincare, haircare, nail care, or makeup, there are benefits to a lab chemical-free lifestyle. Today, "natural beauty" doesn't carry the same negative connotation it did in years past, since, until recently, many believed natural beauty products to be ineffective. Over the years, with the help of increased research and widespread testing, natural products have been proven to be equally as effective as standard beauty products.
While it's impossible to briefly look at a product and certainly know its merit, there are a few tools and tricks that can help you find the best organic cosmetics.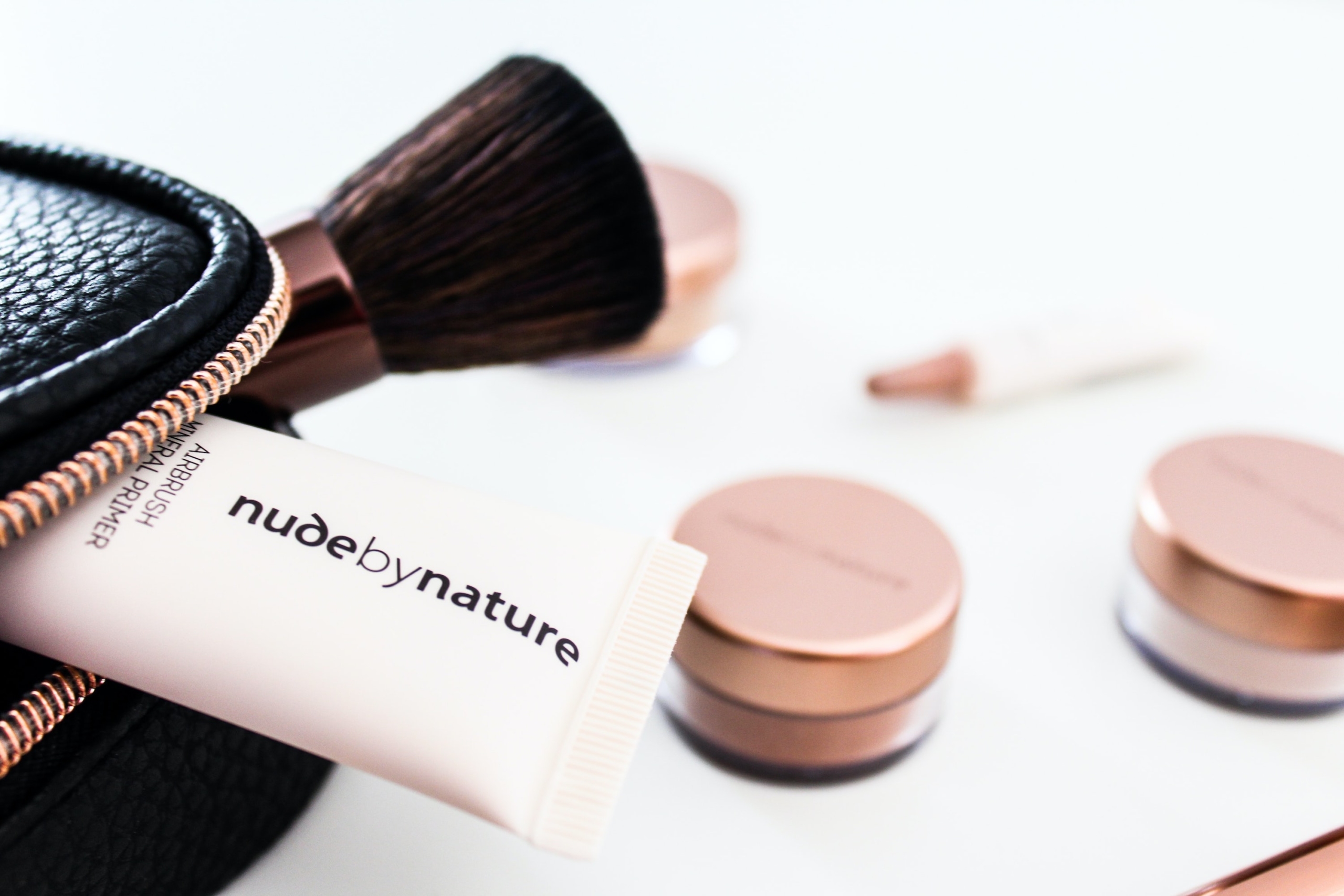 Before we talk about specific products, listed below are a few "red-flag" additives that are frequently found in beauty products. Studies are still ongoing, so there are no definitive conclusions as to just how harmful they are in small doses. However, if you want to be very vigilant and avoid risk altogether, keep an eye out for these ingredients:
Formaldehyde: Formaldehyde is a chemical often used in construction, sanitation, and preservation of bodies post-mortem. It is not always dangerous in small, measured doses; formaldehyde is a naturally occurring gas, and it's even a human by-product. However, it's still a human carcinogen, so limiting your exposure is the safest bet.
Parabens: These are used as preservatives to prevent products from growing bacteria while bottled. There are many conflicting studies about the link between parabens and breast cancer, and the FDA is waiting on consensus from the medical community before determining conclusively whether it is a health hazard.
Phthalates: Added as a plasticizer, these chemicals keep plastic from becoming brittle. There is no definitive evidence that low levels of this chemical have negative effects on health. However, in tests on lab animals, phthalates disrupted the body's endocrine system and resulted in hormonal and reproductive problems.
Fortunately, finding high-quality beauty items no longer involves earning a degree in chemistry to translate compounds. Instead, scanning the product, or just the unknown ingredient, through a virtual beauty index can clear up questions of product safety. EWG's SkinDeep and CosDNA's online databases are great tools for this – their archives give specific breakdowns on the mechanics of the ingredient and what health concerns are associated with it.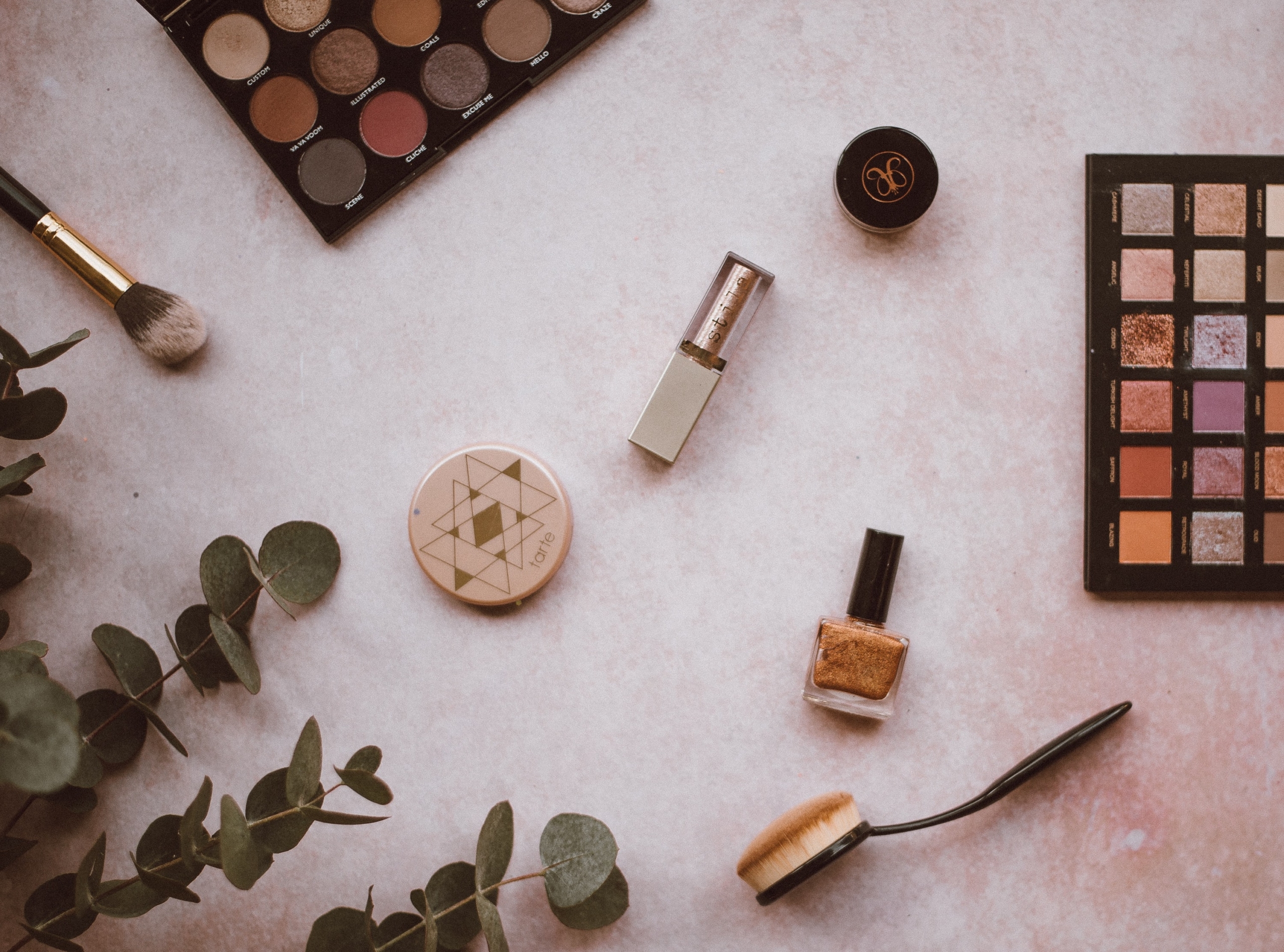 Another method to pick the best product for you is a quick scan of the ingredient list. If the ingredient is something you recognize as a safe and natural compound, that's a good indicator of trustworthiness. While you may start off looking up these chemicals and compounds, you'll soon find yourself becoming quite good at identifying all sorts of ingredients and deciding whether it works for you and your body.
If having radiant skin and a clear complexion without the use of harsh products sounds like something you are trying to achieve but you aren't sure where to begin, we have put together a list of our favorite natural beauty products to help get you started. These great, all-natural, and clean products were put through the same databases and critiqued in the same manner as recommended above.
Honest Beauty's Extreme Length Mascara & Lash Primer – This 2-in-1 mascara and primer by clean beauty giant Honest Beauty offers customers a paraben, silicone, mineral oil, paraffin. and synthetic fragrance-free product that adds intense length and plumpness to your lashes as it is applied. All Honest Company products are dermatologist and toxicologist verified, in addition to being cruelty-free and hypoallergenic.
ILIA's Natural True Skin Serum Concealer – Available in 12 shades, this medium coverage concealer goes on silky, giving off a soft and very lightweight effect that quickly fixes dark circles under the eye, leaving behind a brightness that glows. In addition to being vegan, ILIA's products are gluten, cruelty, and silicone-free.
RMS Beauty's Luminizer X Quad Highlighter – The Luminizer X Quad highlighter by RMS Beauty offers customers four separate highlighter shades in one palette. Shoppers can easily mix colors together, personalizing their very own shade perfect for their mood or complexion. RMS Beauty products are cruelty, gluten, and soy-free and include food-grade quality ingredients.
FACEHALO's Reusable Makeup Remover Pads – These amazing circular discs may look like those normal drug store cotton pads, but these microfiber pads are changing the way makeup is removed. Requiring only a small amount of water, FACEHALO's special HaloFibers get deep into pores, locking in on dirt and makeup and pulling it away and into the pad. Reusable and washable, up to 200 times, this product is extremely eco-friendly. Say goodbye to disposable cotton face pads and switch to a more sustainable and environmentally friendly option.
Farmacy's Honey Drop Lightweight Moisturizing Cream – This moisturizer really is the bee's knees. Known as "Farm-to-face," these ingredients are sourced from Farmacy's own kept bees, and the moisturizer has hydrating and healing properties to give your skin a healthy glow. Additional ingredients include triple hyaluronic which boosts your skin's natural moisture and propolis and royal jelly which are both by-products of bees that renew and repair skin for a more youthful appearance.
Incorporating cleaner beauty products into your daily routine doesn't mean compromising the effectiveness or success of a product. There are a lot of genuinely wonderful and natural alternatives available. All it takes is a little knowledge to help find them.
Disclaimer: BlissMark provides information regarding health, wellness, and beauty. The information within this article is not intended to be medical advice. Before starting any diet or exercise routine, consult your physician. If you don't have a primary care physician, the United States Health & Human Services department has a free online tool that can help you locate a clinic in your area. We are not medical professionals, have not verified or vetted any programs, and in no way intend our content to be anything more than informative and inspiring.
Editors' Recommendations