When you want your skin to glow radiantly and be left with a delicious scent that you don't mind catching a whiff of all day, you want to use a body scrub. Your skin will feel softer and look more youthful after only a few uses. Using a body scrub will clean out your skin of impurities and get it ready for lotions and creams to really lock in that moisture. Really, everyone should be using a body scrub.
As the weather starts to cool down and the crisp scent of fall fills the air, your thoughts switch over to the amazing scents of pumpkin, cinnamon, and other spices. We want to help you indulge in your love of all things fall and supple skin. You'll love this pumpkin spice sugar scrub so much you'll want to sniff it even on the days you don't use it.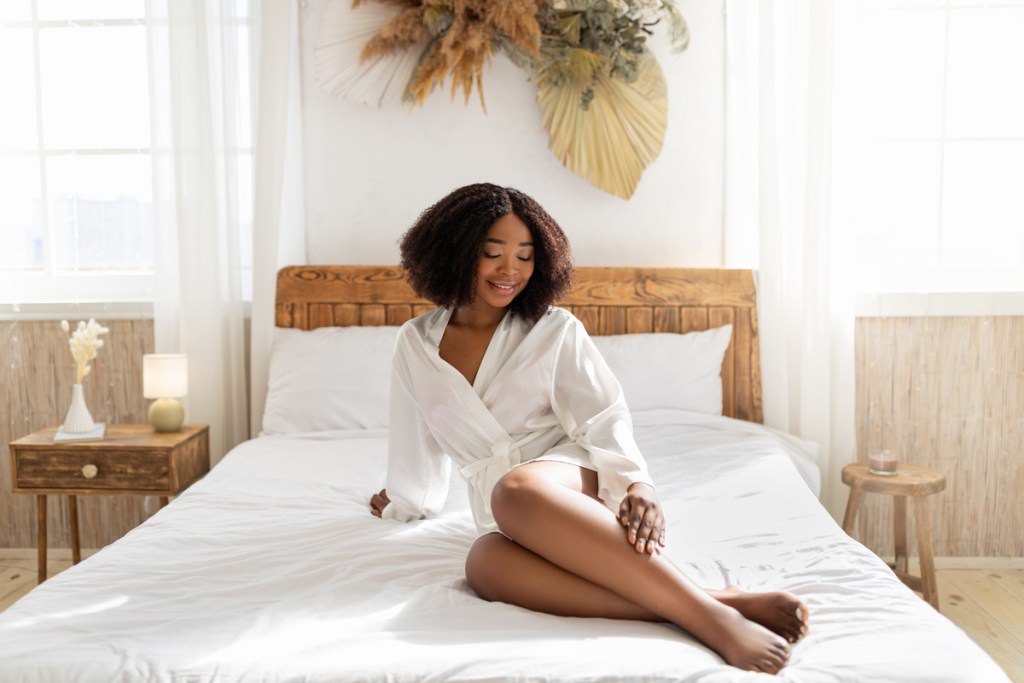 Why you should use a scrub
Body scrub benefits
Gets rid of dead skin cells
Moisturizers will penetrate deeper
Unclog pores
Prevents ingrown hairs and unsightly bumps
While you shouldn't use a body scrub every day, using one once or twice a week will get your skin glowing in a few weeks. You'll notice your skin tighter, more even, and feeling amazing. Others will notice a more natural glow to your skin.
Why you should use sugar
There are a few different bases you can use for a body scrub. Coffee, salt, and sugar are some of the main ones. So why use sugar over the others? If you have sensitive skin, sugar will be the best option. It will help your skin become rehydrated and nourished. People with dry skin also see better results when using a sugar scrub.
Rough spots like your knees and heels would enjoy being scrubbed with sugar to feel softer without the irritation. The finer sugar grains turn over the cells faster. Not only will it exfoliate the dead skin cells better due to the more fine nature, but it brings the moisture already in the air to your skin since it's a natural humectant.
The recipe
What you'll need
1 cup brown sugar
1 cup granulated sugar
1/2 cup of preferred oil (we love coconut)
2 teaspoon of pumpkin spice
1/2 teaspoon of vanilla extract
1/2 teaspoon of vitamin E
Bowl to mix
Glass jar with lid for storing
You can mix up the dry ingredients and wet ingredients separately or mix the dry together and slowly add in the wet. You can always adjust the amount of sugar to oil ratio to get it to the consistency you personally like.
You can also adjust the amount of pumpkin spice and vanilla you use to get the smell the way you want. We add a touch of nutmeg for a bit of extra fall fun.
Make sure you get it all in a glass jar that can completely be sealed up. You don't want too much air getting in or it will spoil a lot faster.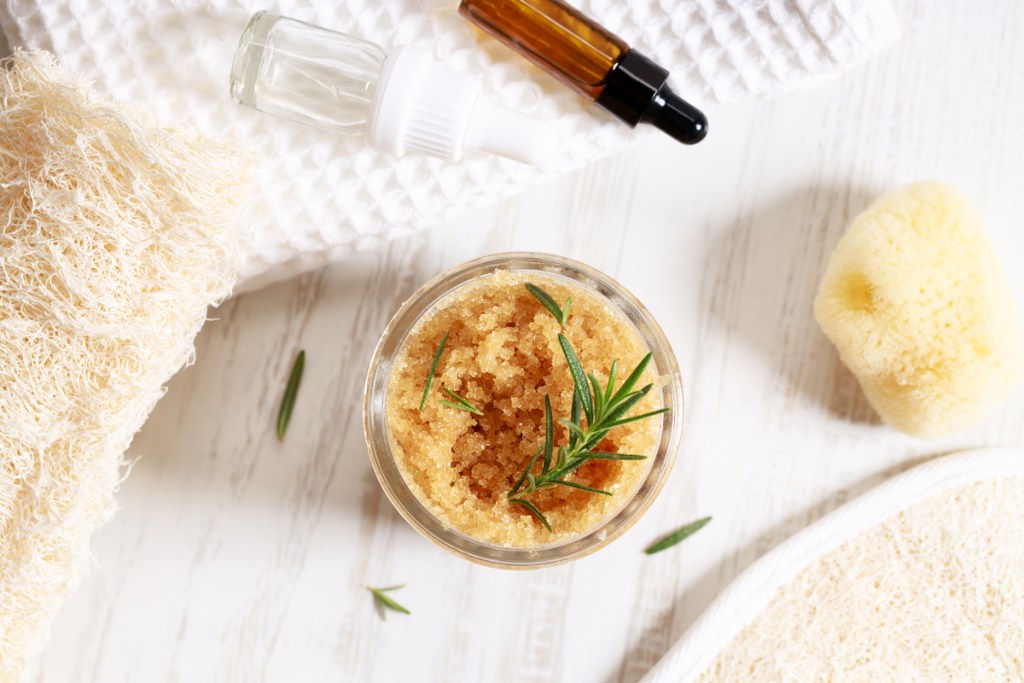 How to use and store
Where to scrub
Until you know how much your skin can take and how much your skin needs to be scrubbed properly, start with a smaller handful at first. Be gentle at first. But try it out on the main body parts to see how your skin handles it.
Even though you'll store the sugar scrub in a glass jar with a lid, it won't last forever. The natural ingredients will stay fresh for about a month before they start to harden. You can warm the sugar scrub up to get the consistency back to where you'd like. But even doing that will only give it a shelf life of 2 months max. The scrub doesn't contain any kind of chemical preservatives so you have to use it quickly.
Sections to skip
Face
Neck
Elbows
Sensitive areas
If your skin isn't used to being scrubbed, you don't want to aggravate any sensitive areas. You could go softly and build up spots like your elbows or neck to get used to the scrub. Or you could only use it on those areas every so often. We aren't saying you can't use the scrub on these parts. We are only saying to go easy, be gentle, and pay attention to how your skin reacts.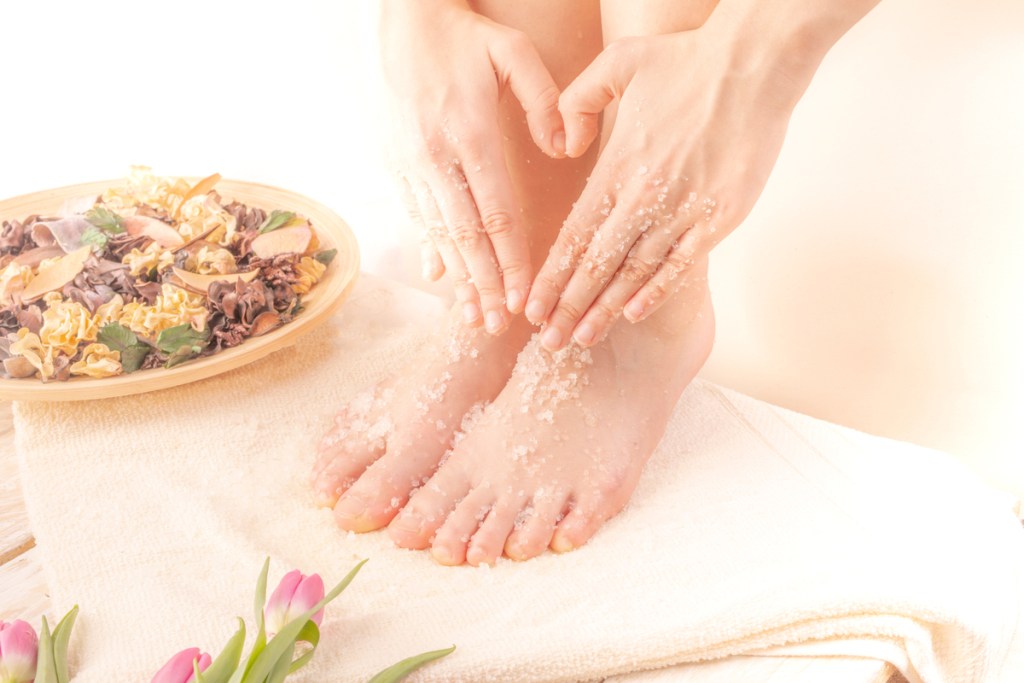 The smell
We all love our fall scents. You probably have a handful of pumpkin candles around your house right now. Using a pumpkin spice-scented sugar body scrub is a perfect way to have a little of the autumn season following you around for you to smell whenever you want. You can always play with adding other spices to mix it up.
Try adding
Cinnamon
Allspice
Honey
Fresh coffee grounds
Nutmeg
A little goes a long way with these spices, so trying new combinations will be a lot of fun. It's best to make smaller batches that way you can continuously change it up.
You're going to love how a pumpkin spice sugar scrub will wake up your skin. You might enjoy the smell more, but that's okay. If you can't get enough pumpkin spice everything, then this scrub is perfect for you. We can't wait for you to feel the difference it will make on your skin. But we know you are going to love the smell even more.
BlissMark provides information regarding health, wellness, and beauty. The information within this article is not intended to be medical advice. Before starting any diet or exercise routine, consult your physician. If you don't have a primary care physician, the United States Health & Human Services department has a free online tool that can help you locate a clinic in your area. We are not medical professionals, have not verified or vetted any programs, and in no way intend our content to be anything more than informative and inspiring.
Editors' Recommendations