We love when that first fresh scent of fall hits our nose. There's nothing better than switching out the candles for those fall favorites. The same with your fragrance. Light, citrusy, summer scents don't transfer well to the fall. You don't want to be at an evening campfire smelling like fruit. You want to embrace those woodsy and warmer scents like vanilla and certain spices.
But you also don't want to spray on your new favorite fragrance and then feel a burning sensation. Or find that now you have a bit of a rash all over your arm where you sprayed. You want a natural fragrance that won't leave your skin hating you.
We made sure these three fragrances smell amazing, are perfect for your fall dates, and won't leave your skin, eyes, nose, or anyone around you irritated. Let's check out our top hypoallergenic fragrances.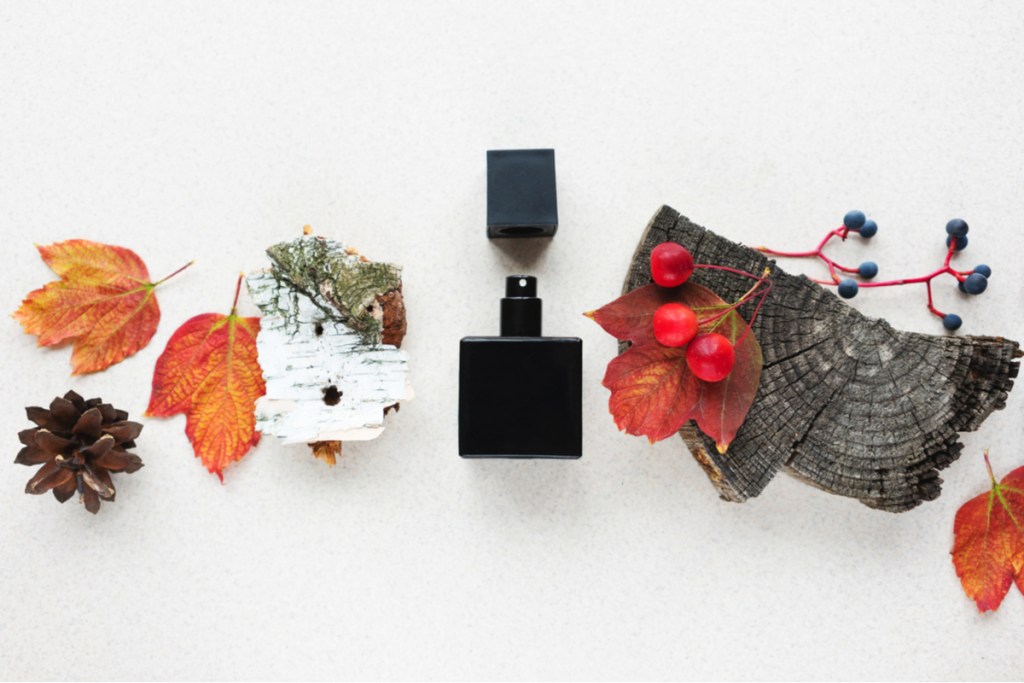 Natural and clean fragrances
Why look for natural or hypoallergenic? Does everyone need to? No, not everyone needs to, but you should pay attention to what you grab. Your body is in a constant state of change, and just because you've never had a problem with fragrances or scents before doesn't mean you can't develop them at any point.
You also might not like that lingering alcohol scent that some fragrances with unnecessary chemicals and ingredients leave. Buying items that are natural or hypoallergenic will decrease the chance that your skin will react badly, by either getting a rash or breaking out in bumps.
Most hypoallergenic or natural fragrances and products are cruelty, paraben, phthalate, and sulfate-free. That's better for you and the environment.
Good – MIX:BAR Vanilla Bourbon Eau De Parfum
If you love the smell of apple orchards and the woods in the autumn, this fragrance will help transport you there. The rich vanilla bean and apple blossoms blend to remind you of those fun days picking apples at the orchard. The bourbon and oak scents help bring a sophisticated note. You can even spritz this in your hair for an autumn-scented hair mist.
You won't have to worry about your skin reacting poorly, either. It's paraben, phthalate, and cruelty-free, and also vegan-friendly. It's a clean beauty item so you don't have to worry about it harming your skin or make you want to wash it right off.
Better – Pacifica Natural Origins Sage Me Spray Perfume
We love pretty much any scent that comes from Pacifica. No matter what time of year or what scent profile you are going for, then have one that your nose (and those around you) will love.
The Sage Me Spray is perfect for the fall transition. The earthy, smokey notes will match those autumn nights by the firepit. The juniper and sage give it a woodsy, mountain-fresh vibe that you'll love if you like hiking or outdoorsy fall activities.
We love that it is a clean beauty product. Cruelty, paraben, and phthalate-free, while being vegan-friendly, this sage and pepper spray can be your next outdoor autumn scent.
Best – SKYLAR Sky Eau de Toilette
If you love to enjoy a cozy cappuccino when the leaves start to fall, then this inviting fragrance would be perfect for you. Spicy carmelized cedar and warm vanilla will hit your soul like that first sip of coffee on a crisp morning.
We love a blend of vanilla, cinnamon, cappuccino, and cedar. All of our fall favorites in one spray. If you want fall in perfume form, this is your pick.
Not only will it make you feel like wrapping yourself in your coziest blanket and thickest socks, but you can use it knowing it won't upset your nose. A clean beauty item, this hypoallergenic fragrance is phthalate, paraben, cruelty, and sulfate-free.
The next time you go to look for your new fragrance for the next season, do a double-check on the label, make sure that it doesn't have synthetic ingredients that could cause your skin to become angry or red, your nose twitchy, or the people around you uncomfortable.
Choosing a hypoallergenic fragrance can benefit everyone. With these clean beauty fragrances, you'll be able to enjoy the warm autumn scents without needing to upset anyone's noses.
BlissMark provides information regarding health, wellness, and beauty. The information within this article is not intended to be medical advice. Before starting any diet or exercise routine, consult your physician. If you don't have a primary care physician, the United States Health & Human Services department has a free online tool that can help you locate a clinic in your area. We are not medical professionals, have not verified or vetted any programs, and in no way intend our content to be anything more than informative and inspiring.
Editors' Recommendations