There are several reasons to consider swapping out your traditional perfume for a more natural fragrance. First and foremost, look at the fine-print label on your signature scent–it's likely full of mystery ingredients you can barely pronounce. Most of those are synthetic chemicals that can harm sensitive skin and noses.
A 2016 study found that a majority of the vapors, the volatile organic compounds found in fragrances, personal care items, air fresheners, and cleaning supplies, can cause negative health effects. In other words, while you may smell delightful, you could be breathing in, and subjecting others to, a variety of synthetic ingredients. In large doses, these chemicals can lead to breathing issues, headaches, and other unpleasant side effects. Additionally, research from 2018, found that fragrances can produce the same level of pollution as petroleum emissions. In short: your perfume could be bad for your health and Mother Nature.
Concern aside, many people have a legitimate allergy to certain fragrances. A 2009 study found that 30 percent of people report having a fragrance sensitivity. An allergic immune system reaction or subtler sensitivities can manifest as skin irritation at the site of contact or even hives. Additionally, one may experience other physical symptoms such as headache, nausea, and watery eyes.
While the long-term consequences of this chemical exposure are still hotly researched and debated, you can avoid the risk altogether with natural fragrances.
Essentially, switching to a more natural fragrance could help curtail many of the above issues. While natural ingredients aren't always hypoallergenic, you can still decrease chemical exposure, reduce your carbon footprint, and help those around you who may suffer from sensitivity to certain fragrances. It's a win for all.
Of course, it's important to note that finding a completely all-natural perfume is just short of a fool's errand. Despite the words "organic" or "natural," even some essential oils can have chemicals. A 2018 study found traces of ingredients that can be hazardous (in high doses) in twenty-four types of commercially sold essential oil products.
That doesn't mean that all hope for embracing a cleaner scent is lost; you can still do your due diligence when shopping for a new perfume. A good rule of thumb is that simpler is better–the fewer the ingredients listed, the less synthetic the overall product. Additionally, deciding to only purchase fragrances without phthalates is another great way to clean up your perfume routine, and, while you're at it, try to avoid parabens and sulfates. These are two other potentially harmful compounds commonly found in fragrances and other cosmetic products.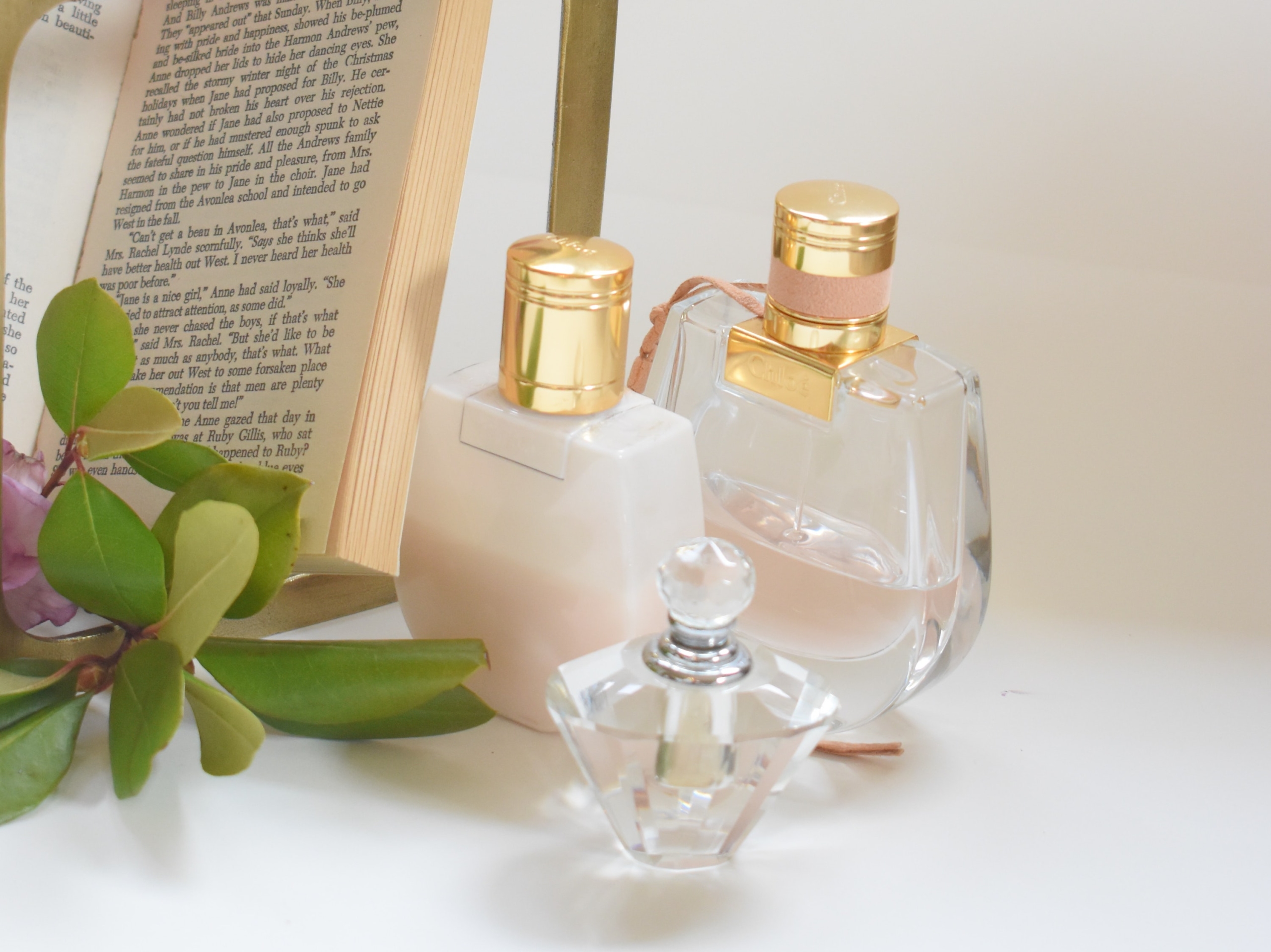 Try these ideas to freshen up your routine.
Try a roll-on oil that is free of parabens, sulfates, phthalates and phosphates. Roll-ons tend to be a more personal choice, providing a delicate scent that you can smell, others might not, and certainly won't overwhelm a room. A roll-on offers a subtlety that can still be enjoyed by others at close contact or during intimate moments.
On the other hand, while a roll-on oil or solid perfume gives you more placement control, a great fragrance spray can make a full-body impact. By applying it to clothing rather than directly on the skin, you can limit contact to any ingredients you may be sensitive to. However, this does not prevent irritation from the airborne particles.
If you're looking for a greener and more natural perfume, there are many options to choose from that prioritize safety as well as sustainable living.
Finding the right natural fragrance for you might take some trial and error. You may want a more earthy scent. Or possibly, you find out you like your scents light, bright, and citrusy. Maybe woody and floral is more your preference. Just like a traditional perfume, you will likely experiment to see what options work best. You can even dabble before committing to a single scent by looking into natural perfume sampler kits.
The best thing you can do for yourself is to trust your gut. If you have concerns about any ingredients, do a little extra digging on the Environmental Working Group's website to see if your fragrance of choice is as clean and natural as you want it to be.
BlissMark provides information regarding health, wellness, and beauty. The information within this article is not intended to be medical advice. Before starting any diet or exercise routine, consult your physician. If you don't have a primary care physician, the United States Health & Human Services department has a free online tool that can help you locate a clinic in your area. We are not medical professionals, have not verified or vetted any programs, and in no way intend our content to be anything more than informative and inspiring.
Editors' Recommendations