Inflammation tends to carry a negative connotation, but it actually serves a purpose. Without it, our bodies wouldn't be able to fend off diseases or heal from illness and injury. However, as with many things in life, there's a such thing as too much of a good thing. When chronic inflammation occurs, this inflammation persists even when your body isn't trying to fight an infection or heal. Medical experts consider this condition chronic when it lasts six or more weeks.
This condition is also linked to an increased risk of diseases including stroke, diabetes, and heart conditions. If you are experiencing chronic inflammation, your doctor can advise on how to appropriately stock your medicine cabinet. However, research also shows that, along with your doctor's treatment plan, inflammation-reducing foods can improve and prevent this condition. We rounded up some of the best foods that will help you feel better both quickly and long-term, fending off chronic inflammation and keeping your body in tip top shape.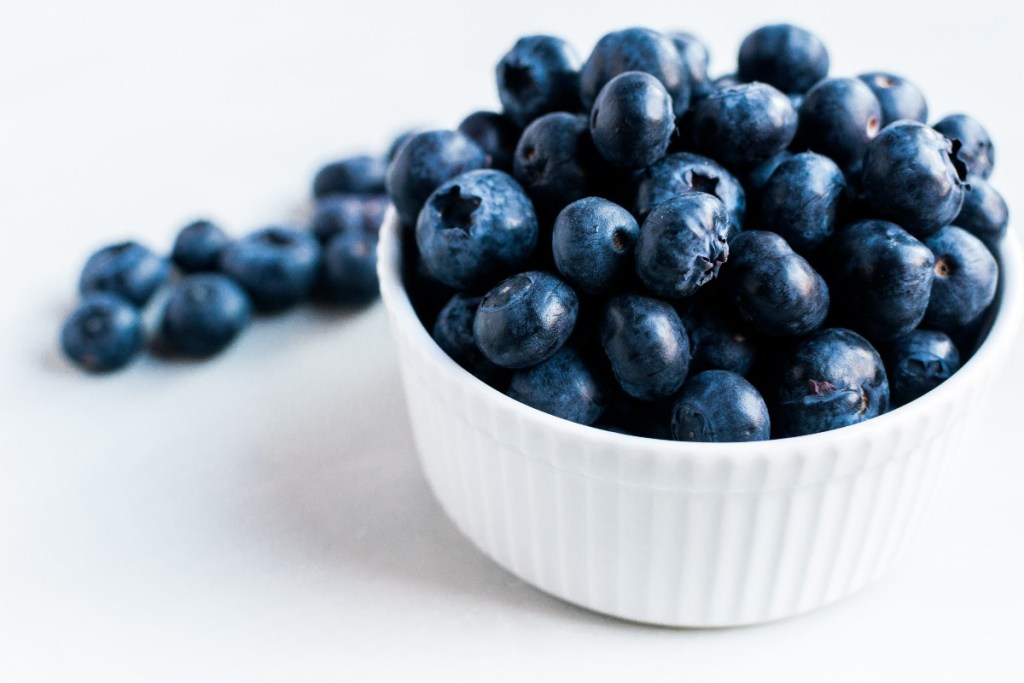 Dole Blueberries
Blueberries may be tiny, but they are full of antioxidants and have a ton of health benefits. Blueberries contain polyphenols, which are compounds with antioxidant properties. Research suggests polyphenols, particularly the anthocyanins like those found in berries, reduce chronic inflammation and prevent and manage disease. Dole Blueberries are a fan favorite for their ripeness and sweet taste. They're sold frozen, so you can enjoy the perks of these berries for longer than you would if you bought them fresh. Blueberries, especially when frozen, are also very versatile — you can put them in yogurt, smoothies, or enjoy them plain for a small snack between meals.
Wellsley Farms Wild Caught Sockeye Salmon
Multiple studies concluded that omega-3 fatty acids can reduce inflammation and autoimmune diseases, including rheumatoid arthritis, Crohn's disease, and migraine headaches. When your body metabolizes fatty acids, they transform into two compounds, resolvin and protectins. Both of these compounds work to prevent and combat inflammation. Many fish, like salmon, are full of these omega-3 fatty acids, so it's a great protein to incorporate into your diet. Since fish doesn't keep for long, consider opting for frozen salmon. We recommend Wellsley Farms Wild Caught Sockeye Salmon, which comes individually wrapped, making portion control a cinch. Sockeye salmon are bold, flavorful, and typically leaner than other types of salmon so it's a perfect topping on a salad or as a dinner entrée.
Tropical Importers Hass Avocados
The ever-popular avocado is, of course, delicious, but it's also one of the top inflammation-reducing foods in the produce aisle. A group of scientists discovered that people who had a slice of a Hass avocado with their hamburger had lower levels of NF-kB and IL-6, two inflammatory markers, than those who just ate the burger. If you're not into burgers, consider putting some avocado on your sandwich, salad, or taco. You can also flex your chef skills and make some homemade guacamole. You will typically find Hass avocados in grocery stores, but you can also purchase them online. Tropical Importers sells theirs on Amazon, and reviewers love that they have smaller seeds and larger amounts of avocado.
Sunset Campari Tomatoes
Like berries, tomatoes are full of vitamins and antioxidants, including lycopene, which boasts anti-inflammatory properties and is heart-healthy. Campari tomatoes are juicy, sweet, and low in acidity. You can grow tomatoes in a garden, but if you don't have a green thumb, Sunset Campari tomatoes taste as close to fresh-picked as you can get. People love how thick, flavorful, and versatile these tomatoes are. For many, this is the tomato of choice for sauces, sandwiches, and Caprese salads. To maximize lycopene's anti-inflammatory powers, cook your Campari tomatoes in olive oil and eat as a snack or side dish.
Diamond of California Walnuts
https://www.mercato.com/item/diamond-of-california-walnuts-chopped-8-ounces/51373?
Nuts are such an easy snack for the on-the-go crowd. They barely produce crumbs and are simple to tote around if you get hungry while running errands. Walnuts have more omega-3 fatty acids than most other nuts, and researchers have found they lower C-reactive protein, an inflammation marker that signifies one's risk of heart disease and arthritis. We recommend Diamond of California Walnuts for their fresh and flavorful taste without the dreaded burnt aftertaste. Diamond's walnuts are perfect on their own or in salads, baked goods, or any other creative dish you whip up for dinner.
Chronic inflammation can lead to a host of medical issues, including heart disease and stroke. One of the best ways to reduce your risk and prevent this condition from developing is to stock your fridge and pantry with inflammation-reducing foods. Load up on antioxidants, like those found in berries, and healthy fats, such as nuts, avocados, and salmon. If you're struggling to control your inflammation, talk to your doctor. They will work with you to make further tweaks to your diet, prescribe medication, or refer you to a specialist.
BlissMark provides information regarding health, wellness, and beauty. The information within this article is not intended to be medical advice. Before starting any diet or exercise routine, consult your physician. If you don't have a primary care physician, the United States Health & Human Services department has a free online tool that can help you locate a clinic in your area. We are not medical professionals, have not verified or vetted any programs, and in no way intend our content to be anything more than informative and inspiring.
Editors' Recommendations