Is your jewelry collection starting to lose its luster? When you're ready to add a few incredible pieces to your jewelry collection, consider browsing one of these black-owned brands first! With unique designs, high-quality materials, and so much more, you are sure to find jewelry at one of these shops that will inspire envy. From minimalist styles to bold statement pieces, there is something out there for everyone. What are you waiting for? Check out these six incredible black-owned jewelry companies for your next accessory shopping spree.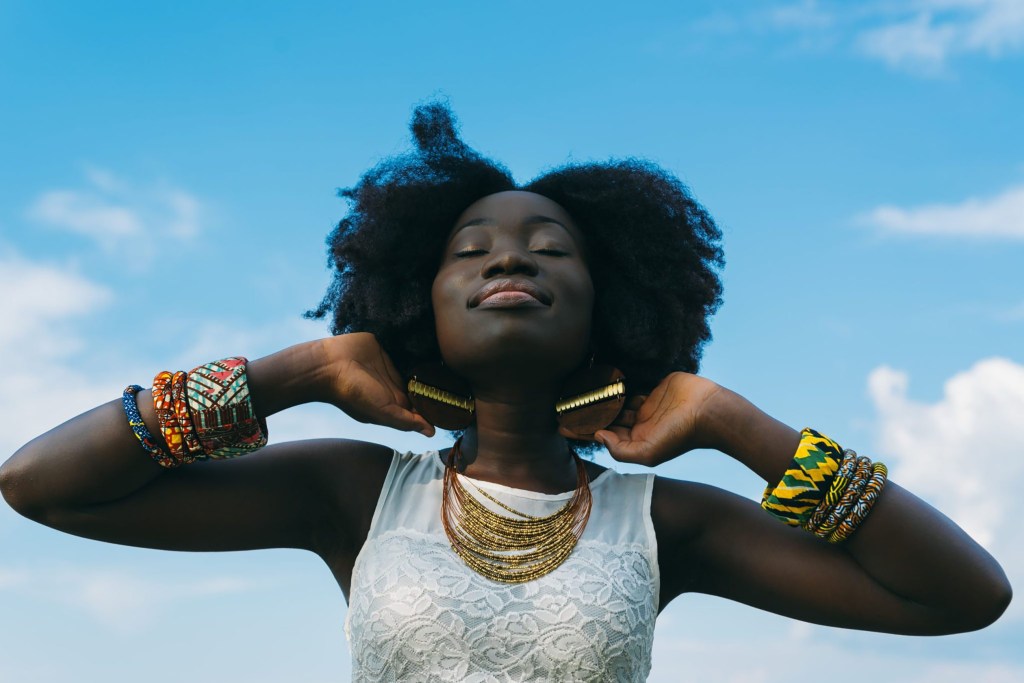 Auvere
If you are a fan of the timeless, classic allure of gold, you will absolutely adore Auvere. The brand, which was founded by Gina Feldman Love and her husband Steven Feldman, only crafts jewelry with conflict-free 22 and 24 karat gold. The minimalist and architectural style of the pieces allow the beauty of the metal to really shine. Auvere sells products for men and women, including ring bands, letter stud earrings, and necklaces with geometric pendants. The shop also offers free shipping in the United States and free 30-day returns.
Yam
Inspired by a book her mother gave her as a child, Morgan Thomas created Yam. Thomas creates handmade items using recycled metals, upcycled glass, and thrifted beads. The nostalgic designs feature gold-plated metals and playful, retro charms and pendants. Plus, all the pieces in this shop are one-of-a-kind and sustainably made. If that's not enough to convince you, even Lizzo is a fan! The pop sensation wore a pair of thick triangular earrings from Yam in her "Good as Hell" music video.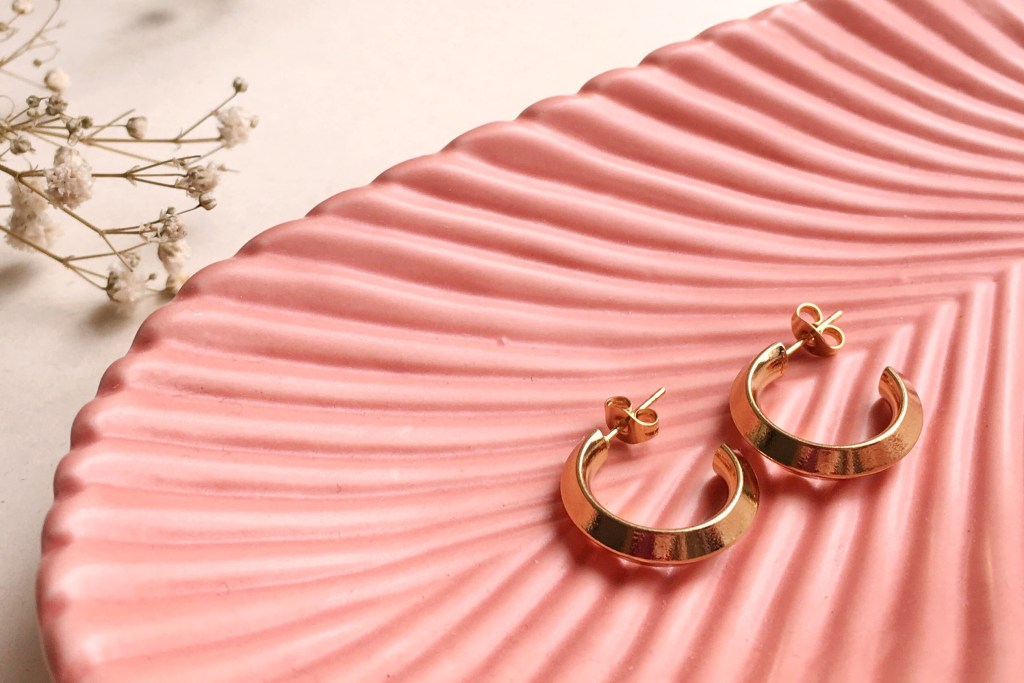 Océanne
Created by Anne Harrill, Océanne was named her move across the Atlantic Ocean from France to Cleveland, Ohio. What started as a home-based business crafting vintage-inspired pieces for local flea markets has transformed over the past decade into the wonderful brand you can shop at today. Harrill crafts modern jewelry and apparel, working with a talented team of women makers. You can also purchase customized pieces and DIY kits. If you're local to Cleveland, you can also sign up for in-person workshops to learn the basics of making jewelry (as of this writing, workshops are temporarily paused).
Third Crown
Beloved by both Queen Bey and Solange, you know you can expect fantastic jewelry from Third Crown. Kristen and Kofi Essel are the married co-founders and co-designers behind this brand. Their gender-neutral pieces are often inspired by the architecture of New York and the duo's love of geometric shapes. The gold- and silver-plated brass necklaces, bracelets, and rings create the perfect everyday statement pieces for any wardrobe. U.S. customers can enjoy free shipping on every purchase.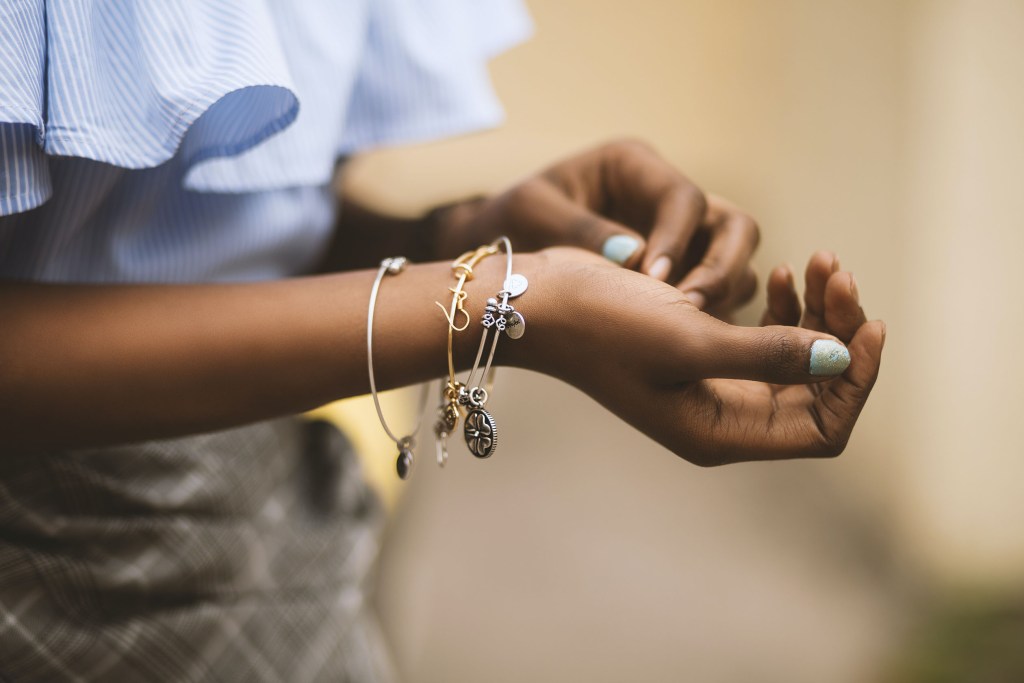 Taylor Nikole
If you are looking for truly big and striking jewelry, you have to check out Taylor Nikole's shop. Her collection sits squarely at the junction of art and fashion, with bold, funky earring designs that belong in a modern art museum. You can find a variety of fun styles in Nikole's shop, like cow print hoops and abstract-shaped studs. Each piece available in the store is crafted by hand. Every pair of earrings is unique and will never be replicated, providing customers with a special, one-of-a-kind piece of wearable art.
Nirvana Wild
Calling all flower children. Nirvana Wild is owned by ShaKara Zulu, a self-described crystal goddess and conjure queen. The brand, which has more than 43,000 followers on Instagram, offers a variety of layer-able necklaces, crystal rings, and more. Many of the pieces, including the crystal jewelry, are handmade or reworked, adding a personal touch to the store. There are even a few men's pieces in the shop. With affordable prices for spiritual jewelry, you can't go wrong with Nirvana Wild.
Could you make it through the list without adding an entire paycheck's worth of jewelry to your cart? Don't worry; we couldn't either. These six brands make finding unique jewelry from black-owned companies simple and fun. Whether you are looking for a minimalist necklace, vintage-inspired earrings, or a unique wearable piece of art, you are sure to fall in love with one of the companies highlighted above. Ready to start shopping? Now is the perfect time to revamp your accessory collection.
Editors' Recommendations