On September 14, Apple made one of its biggest announcements of the year: the new iPhones are here! The tech giant launched four new smartphones, the iPhone 13 mini, iPhone 13, iPhone 13 Pro, and iPhone 13 Pro Max, that are available for purchase now. These sleek devices boast a new durable design in beautiful new colors, longer battery life, and, perhaps most thrillingly, an improved dual-camera system. The iPhone 13 captures more beautiful images than any of the previous models. Keep reading to learn more about these incredible camera features and how they can help you take your social media posts to the next level.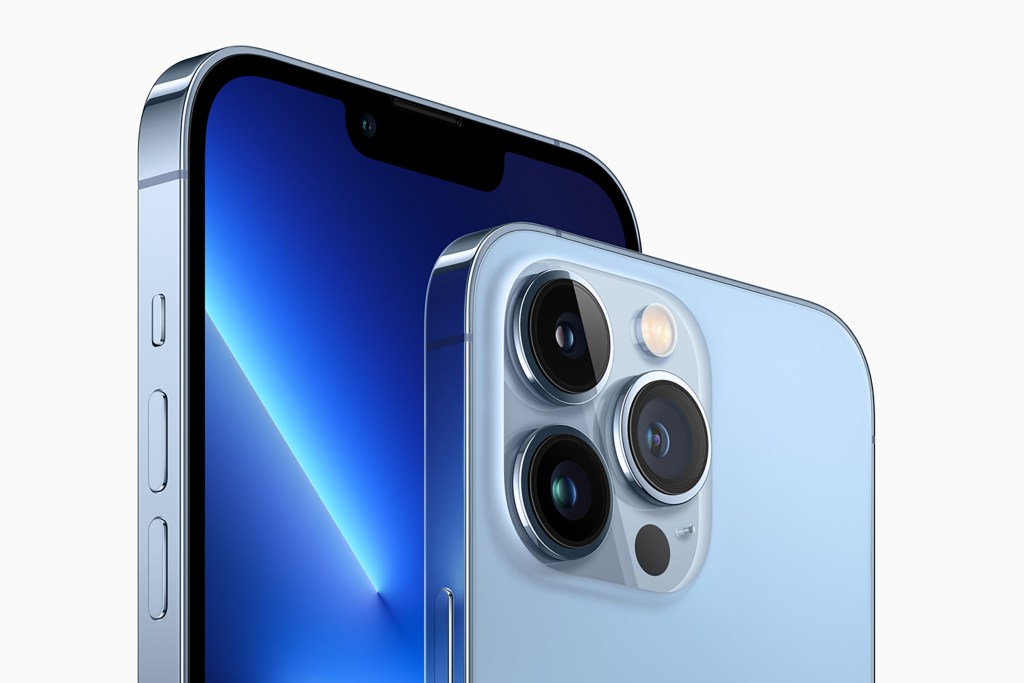 The iPhone 13's new camera features explained
For their newest smartphones, Apple has made some significant hardware and software changes to improve camera performance. You can view the full technical specs for the iPhone 13 and 13 mini here and the 13 Pro and 13 Pro Max here. The iPhone 13 and 13 mini have the same camera systems, with 12-megapixel front-facing, wide, and ultrawide cameras. The Pro and Pro Max also have identical setups with the same specs as the iPhone 13 plus a 12-megapixel telephoto camera.
Here are a few of the new camera features that we're most excited about:
Cinematic mode: A video depth effect that lets users change focus to create cinematic masterpieces.
Photographic Styles: Intuitive live filters that you can apply to a shot before you take it that don't distort things like skin color.
Bigger camera sensors: Help colors appear richer, and images look brighter.
Macro mode: Only on the Pro and Pro Max, macro mode takes stunning extreme close-ups.
Improved night mode: Allows users to take higher quality images in low light.
Shoot better pictures with ease
With iPhone 13, even the most amateur photographers can take expert-quality pictures with ease. The cameras improve image quality in almost every sense, capturing more light, producing more vibrant colors, and stabilizing every shot. But the feature that will take your Instagram photos to the next level is Photographic Styles. The live filters are applied to pictures as you take them, so you can see what it will look like before you shoot. You can try out the preset filters or set customized preferences. Plus, the Styles feature is smart; it selectively applies changes to the right areas while leaving others, like skin tones, alone, so you can post filtered images that don't alter how your makeup looks. Every pic you post on social media will look like it came from a professional photoshoot.
Capture movie-quality videos
For YouTubers and TikTokers alike, the new iPhone cameras are a gamechanger. Apple users can now create Hollywood-style videos right from their phones. All of the new iPhones feature HDR video recording with Dolby Vision up to 4K, as well as a range of effects like slo-mo, time-lapse, and night mode. The cameras also have sensor-shift optical image stabilization, which can stabilize your shots and counteract any wobble. Videographers will also love the new Cinematic mode. The depth effect uses automatic rack focus to draw attention to the subject while blurring out the background. And, later this year, the iPhone 13 Pro and Pro Max will offer ProRes support, which makes videos easier to edit without losing quality.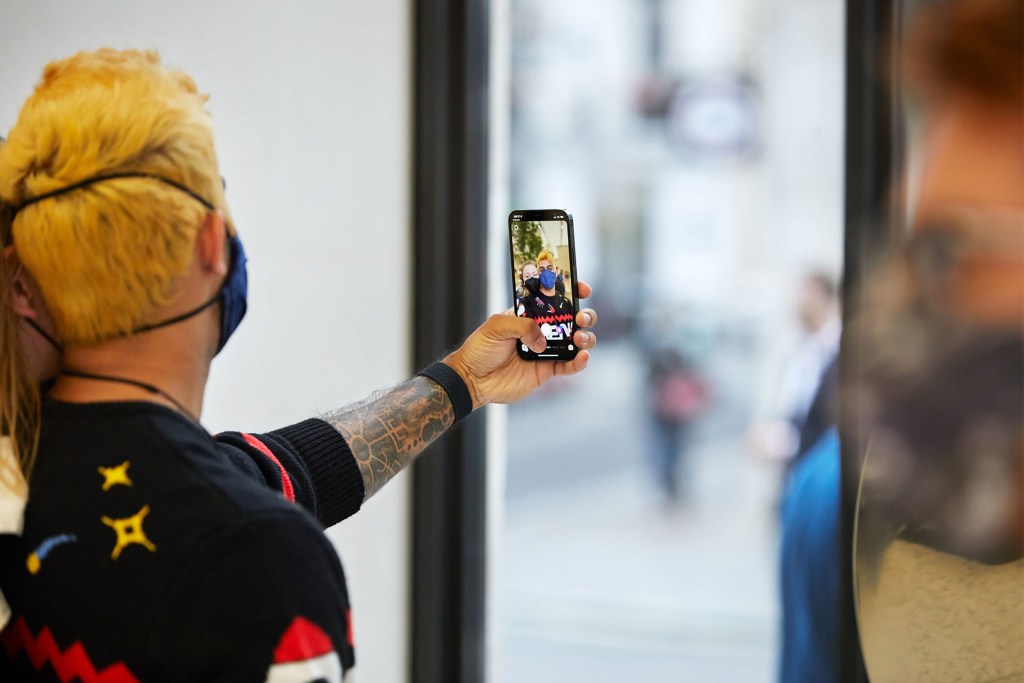 Take better selfies with the improved front camera
The front camera has all the same new features that the back cameras have. This means you can take incredible selfies with photographic styles, night mode, and portrait mode. You can even create dynamic front-facing videos with Cinematic mode.
With the improved front camera, you'll also have a better experience with augmented reality websites. For example, virtual hair and makeup try-on sites use live cameras to show users what they'll look like with their products on. The iPhone 13 front camera will offer more accurate images than previous models, simplifying your future buying decisions.
The upgraded cameras on the iPhone 13 make it simple for anyone to capture the beauty of the world around them. With higher picture quality and useful new features like Photographic Styles and Cinematic mode, even amateurs can take stunning pictures and videos. If you want to enhance your social media profiles, it may be worthwhile to upgrade your old smartphone. The iPhone 13, mini, Pro, and Pro Max are all available to purchase now at Apple stores or through your cell service provider.
Editors' Recommendations