Black History Month celebrates the great accomplishments of Black Americans, highlighting the world-changing work of these scientists, politicians, advocates, and everyday heroes. Dedicating a month to celebrating and amplifying Black voices is so crucial, as much of Black history has been suppressed and ignored. Many high school textbooks do not include Black history, and many Black Americans cannot trace their own family history because they are decedents of enslaved Africans.
This month of observance is also important because, while it celebrates how far Black Americans have come in the past 200 years, it also highlights how much injustice still persists. Systemic racial inequality is prevalent regardless of gender, class, and age. To support Black people in your community, here's a handy guide to find black-owned businesses online and in your community. While this celebration only lasts a month, you can support Black businesses and ventures year-round.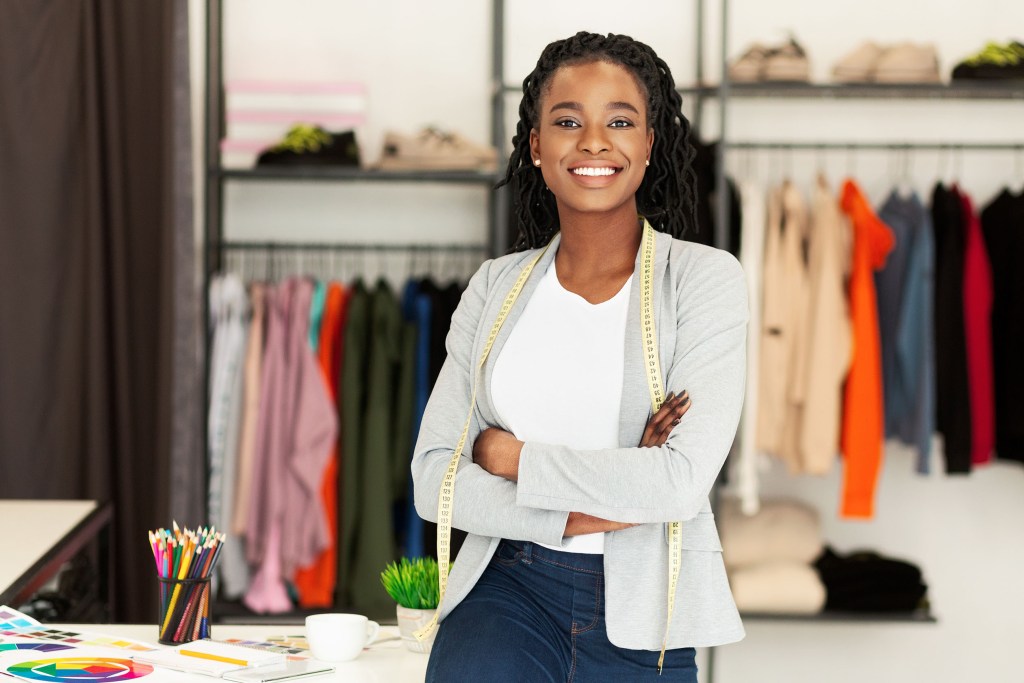 Browse directories and apps
Official Black Wall Street is an app that includes more than 5,000 Black-owned businesses in ten different countries in its directory. With this app, you can read business reviews, view photos, and get alerted when you are close to a Black-owned business.
Additional web-based databases include:
If you're looking for Black-owned restaurants in your neighborhood, download the EatOkra app. It features thousands of restaurants around the country, and you can connect your GrubHub or DoorDash account to order takeout easily. Avid readers can check out the African American Literature Book Club, a database of Black-owned bookstores across the U.S. On this website, you can also shop for books, learn about Black authors, read reviews, and join the discussion forum.
Check out We Buy Black
We Buy Black is the biggest online marketplace for Black-owned businesses. Customers around the world can buy from independent sellers in the United States and beyond. Nicknamed the "Black Amazon," you can find everything on We Buy Black from household products to books and clothing, all from Black-owned brands.
With such a diverse collection of merchandise, it's easy to trade your big, name brand products for ones offered by Black-owned small businesses. We Buy Black even sells a "Make the Switch Box," a bundle of household essentials like laundry detergent, toothbrushes, and lightbulbs made and sold by Black brands.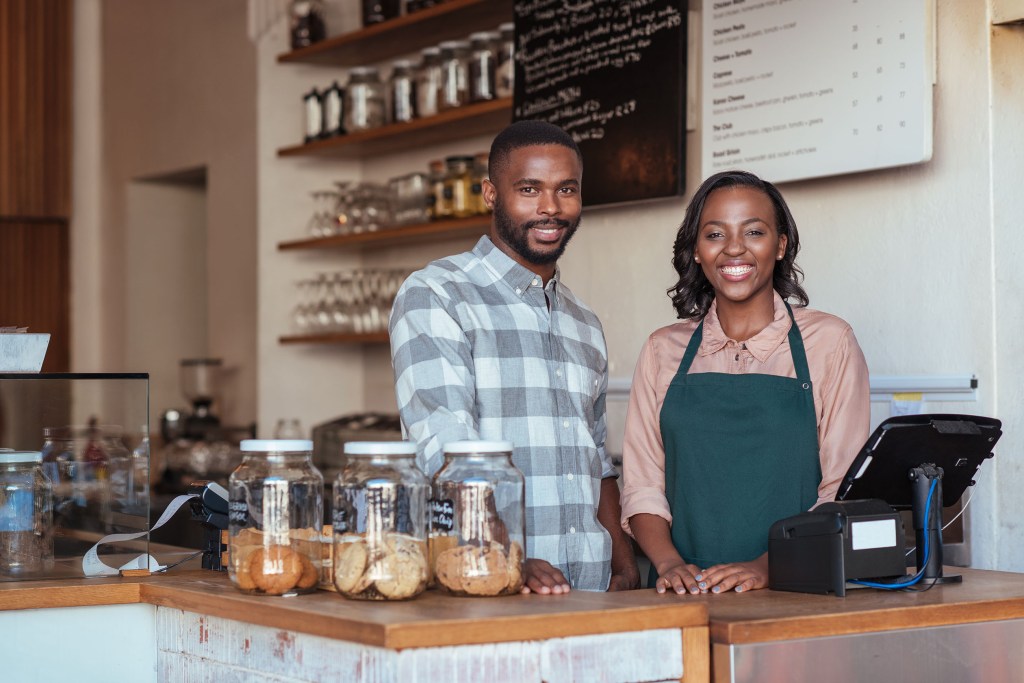 Use social media
Social media is a great tool for finding new Black shops to support. You can take a look at the products or services they offer, read reviews, and may even be able to order goods right through the app. On Instagram, start by following hashtags like #SupportBlackBusiness, #BlackOwnedBusiness, and #BuyBlack. On Twitter, you can search the hashtags like #BlackBusiness, #BlackOwned, and #SuppportBlackOwnedBusinesses to explore new virtual storefronts.
Support Black artists
Supporting Black businesses doesn't just mean buying from Black-owned shops — it also means purchasing art from Black painters, listening to music performed and produced by Black artists, reading books by Black authors, and watching movies and TV shows with a Black cast and crew. You can find tons of talented artists on social media by viewing hashtags like #SupportBlackArt and #ShareBlackStories.
Many popular websites also make an effort to celebrate Black creatives by sharing curated lists of creators and content to check out. These are just a few lists to help you discover new Black artists: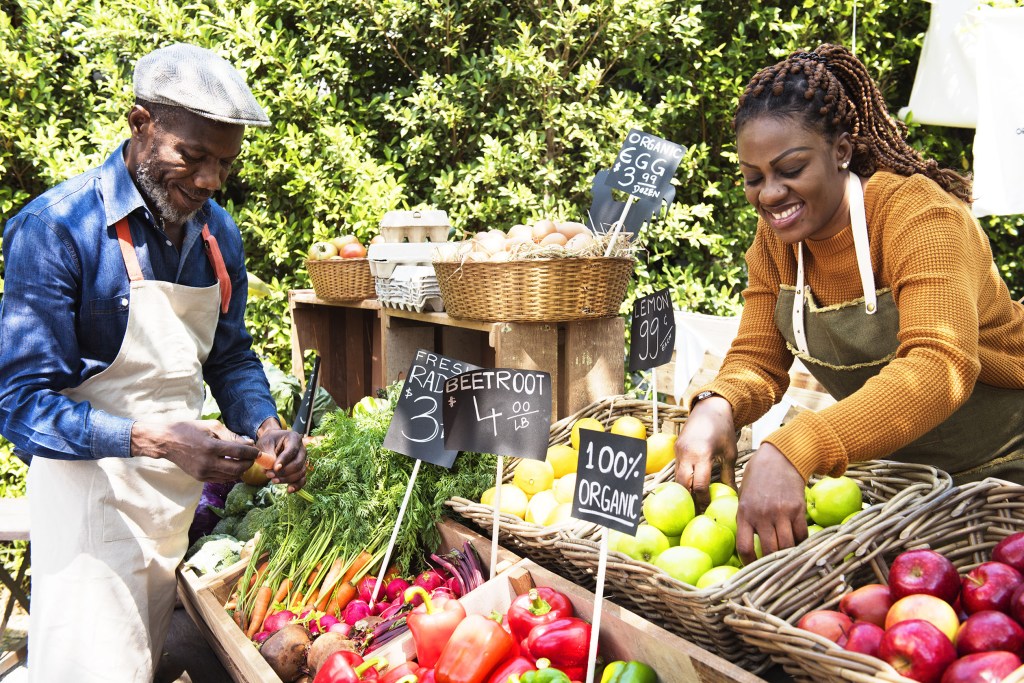 Shop local
The most impactful action to support Black people in your community is to shop local in your own neighborhood. To find local Black-owned businesses, check with your city's Black Chamber of Commerce. The USBC is the nationwide voice for Black companies, providing guidance and advocacy for the economic empowerment of Black-owned companies. You can find your local organization by viewing the USBC Chambers Directory or by doing an online search for "Black chamber of commerce + your city."
Supporting Black businesses is easier than ever before, with social media, virtual storefronts, and databases. While buying from somewhere new may not feel like a lot, it can have a significant impact on small businesses across the nation.
Disclaimer: BlissMark provides information regarding health, wellness, and beauty. The information within this article is not intended to be medical advice. Before starting any diet or exercise routine, consult your physician. If you don't have a primary care physician, the United States Health & Human Services department has a free online tool that can help you locate a clinic in your area. We are not medical professionals, have not verified or vetted any programs, and in no way intend our content to be anything more than informative and inspiring.
Editors' Recommendations