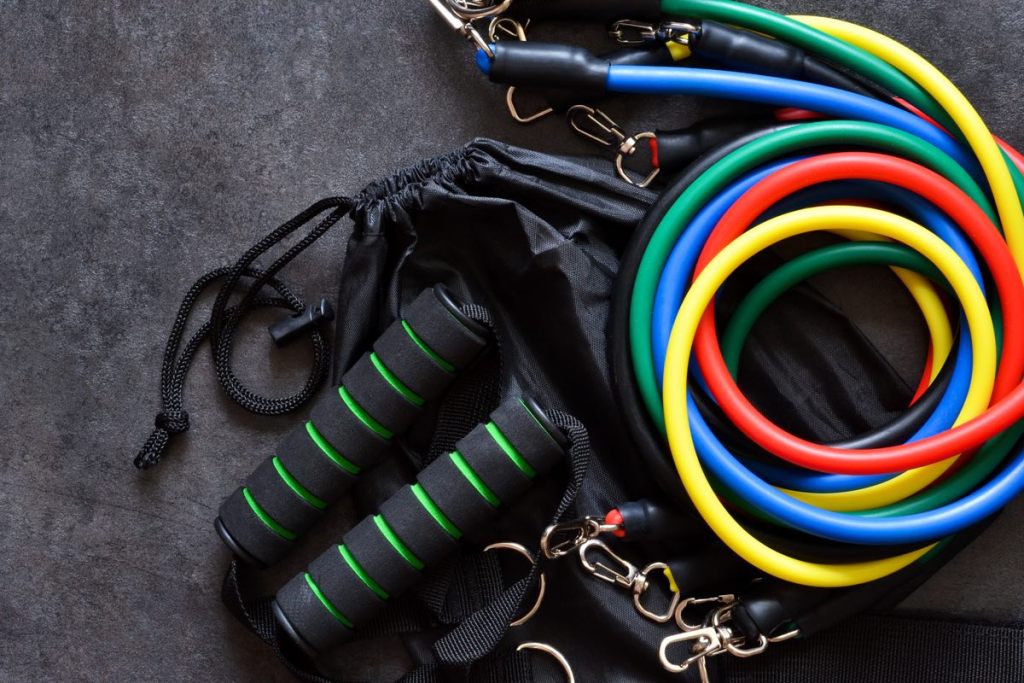 Resistance bands are having a moment.
With home workouts becoming more the norm and exercisers looking for something less costly and more flexible than trendy smart equipment, resistance bands make a lot of sense.
But resistance bands are more than a fad. They provide a total-body workout that's hard to beat, especially in such a no-frills package.
We conducted some research and found the three best resistance bands available on the internet today. We've divided them here into good, better, and best, but you really can't go wrong with any of these options. They were evaluated based on overall quality, value, and customer satisfaction.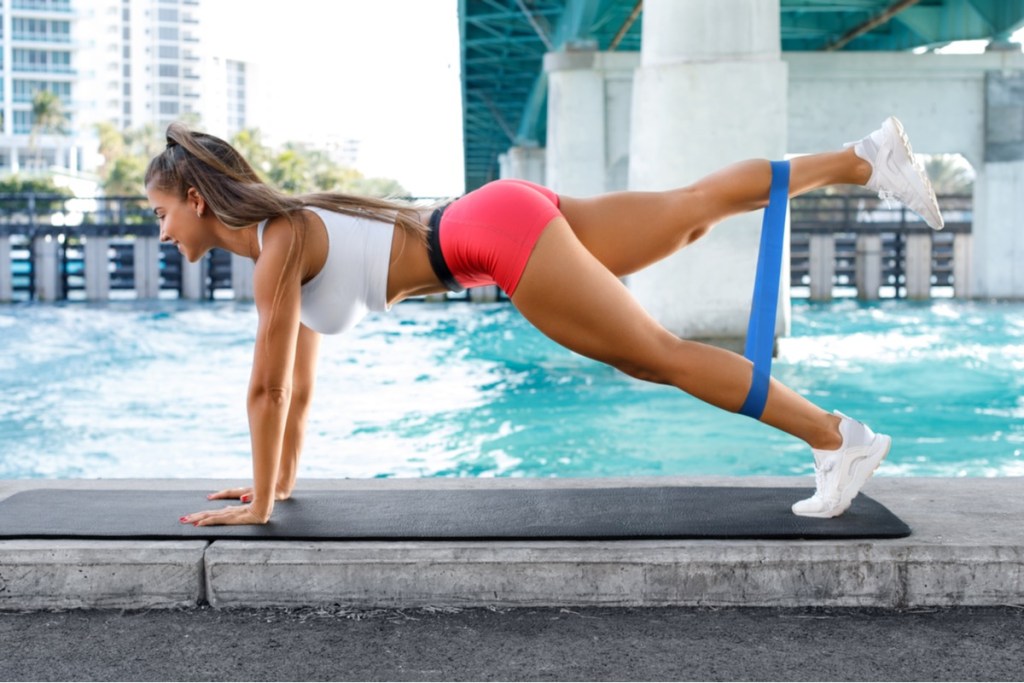 Resistance bands: uses and benefits
Flexibility is a literal part of the equation for resistance bands, but it also speaks to the variety of ways in which you can use these humble-looking items to seriously upgrade your workout regimen.
Resistance bands have a variety of uses, including:
Strength: Instead of simply lifting a weight and then releasing it, resistance bands keep muscles under constant tension. This means more prolonged muscle contraction, which in turn increases strength.
Mobility: Improve flexibility and overall joint mobility.
Rehabilitation: Resistance bands are an indispensable tool for helping people recover from injuries, particularly in the hips, knees, and shoulders.
Weightlifting: When wrapped around the ends of a weight bar, bands add extra resistance to the lift.
As resistance bands are effective total-body trainers, they can be adapted for literally hundreds of different exercises, with the potential to benefit essentially any muscle group, including some of these more popular targets:
Abdominals
Biceps
Chest
Glutes
Hamstrings
Lats
Quadriceps
Shoulders
But which resistance bands are right for you? Check out these three and find the one that best fits your needs and budget.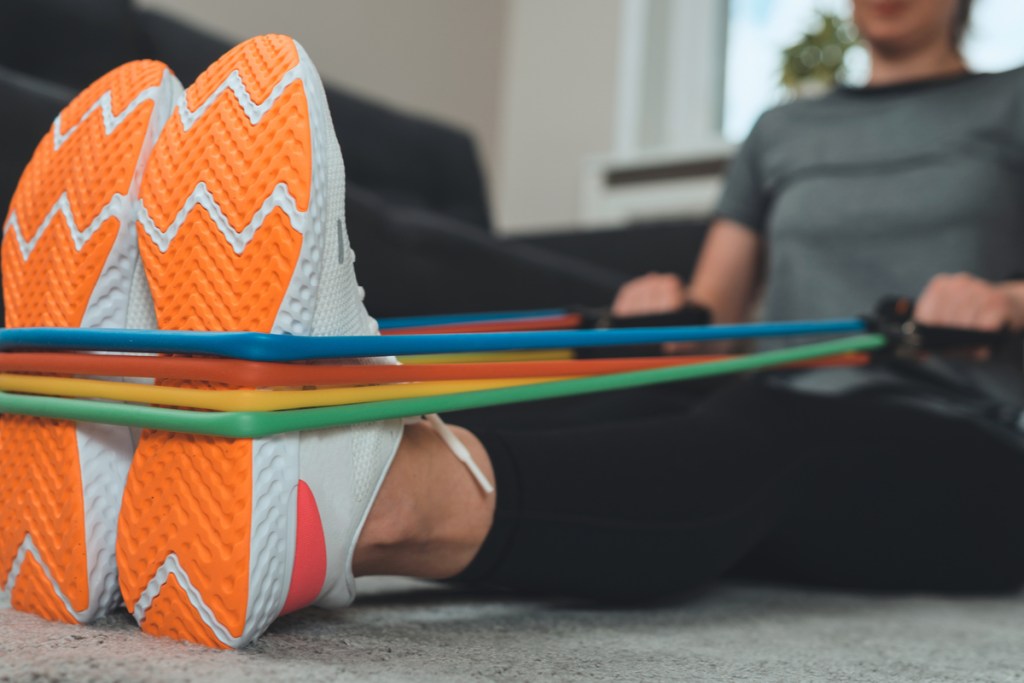 Good: HPYGN Resistance Bands Set
These bands are great for fitness and physical therapy, but they may be even better for anyone who's watching their bottom line.
Latex- and scent-free, the three HPYGN resistance bands in the set range from 10-20 pounds of tension.
These may not be the first choice for people looking for more intense workouts, but they are perfect for a beginner looking to add resistance bands to an entry-level workout. And at this value, it only takes a minimal investment to get on the resistance "band-wagon" (sorry).
Better: Fit Simplify Resistance Loop Exercise Bands
These five resistance bands run the gamut from two pounds all the way up to 30 pounds of resistance, making them ideal for use in households with varying fitness levels or for someone looking for bands that will grow alongside them on their fitness path.
Made from natural latex, these bands are designed to be used with the entire body, so you can more easily customize your experience in a way that best fits with your existing workout or longer-term fitness aspirations.
The set includes extra light and light bands for beginners, and medium, heavy, and extra heavy bands for more seasoned users. And of course, bands can be combined for even greater force.
Best: TheFitLife Exercise Resistance Bands with Handles
This set of five resistance bands is truly the total package. Ranging from 10 pounds all the way up to a whopping 150 pounds of tension, these bands are built to be the workhorse of your workout. Use them alone or combine them for maximum resistance.
These bands also feature sweatproof handles and come with a door anchor, detachable ankle straps, and a convenient carrying pouch, so you can get your workout done in the hotel room just as easily as the living room.
The big appeal of resistance bands is their versatility on multiple levels. While they allow users to perform a wide range of exercises they are also customizable for fitness levels from expert to novice.
These three resistance band sets best reflect that versatility, and there's sure to be one among these three that meets you where you are on the fitness ladder.
BlissMark provides information regarding health, wellness, and beauty. The information within this article is not intended to be medical advice. Before starting any diet or exercise routine, consult your physician. If you don't have a primary care physician, the United States Health & Human Services department has a free online tool that can help you locate a clinic in your area. We are not medical professionals, have not verified or vetted any programs, and in no way intend our content to be anything more than informative and inspiring.
Editors' Recommendations