Early fall always flies by, with the start of the school year and trying to soak in as much outdoor fun as you can before the winter arrives. And now, Halloween is nearly here! Do you have your costume picked out yet? Not to worry; Pinterest is here to help. There are so many ideas on the site that can inspire your festive outfit. Here are 10 last-minute Halloween costumes from Pinterest that you can copy with minimal effort.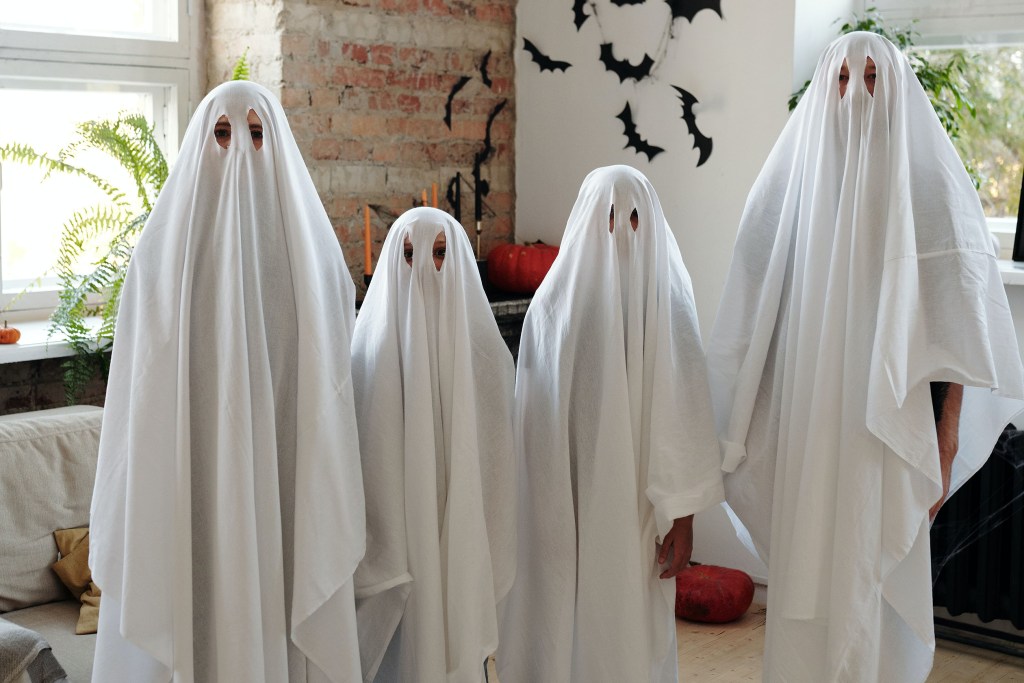 Ghosts
When it comes to last-minute Halloween costumes, you can't go wrong with the classics! Making a bedsheet ghost costume is as simple as undressing your bed (though you might want to wash it first). But this unique twist on the traditional ghost from Press Print Party! can take your costume to the next level. They suggest using screen material to create the eyes and mouth holes, and they even provide a printable template you can use.
It's raining men
This adorable costume posted by Heathered Nest is based on the disco classic "It's Raining Men" by The Weather Girls. And though it's simple to put together, it'll look like you've been planning your costume for weeks. To create this look, all you need is a rain jacket or trench coat, an umbrella, some string, and photos of your favorite male celebs.
Scooby Doo, where are you?
Scoob and the gang have been beloved and recognizable characters since the show originally aired in the late 60s. And since the characters' outfits are so basic, they also make for great, simple Halloween costumes for adults, couples, or families. In the pin posted by Niki Demar on Twitter, you can see a couple dressed as Velma, wearing an orange turtleneck and red skirt, and Shaggy, wearing a green V-neck tee and brown pants.
Deviled egg
Who doesn't love a punny costume? This deviled egg costume from Jennifer Priest is so funny and adorable. Making an egg shirt is simple. Get a plain white t-shirt and draw on a large yellow circle using a fabric marker or sew on a yellow fabric circle. Then, put on some devil horns and a tail. Voila, deviled egg!
Laundry basket
This laundry basket costume from Almost the Real Thing is too cute to pass up. You'll need an old laundry basket that you or your child can fit in comfortably to create this costume. Cut out the bottom so you can stick your legs through and add straps to hold up the basket on your shoulders. Then, drape some clothing in and over the rim of the basket, and your dirty laundry costume is complete.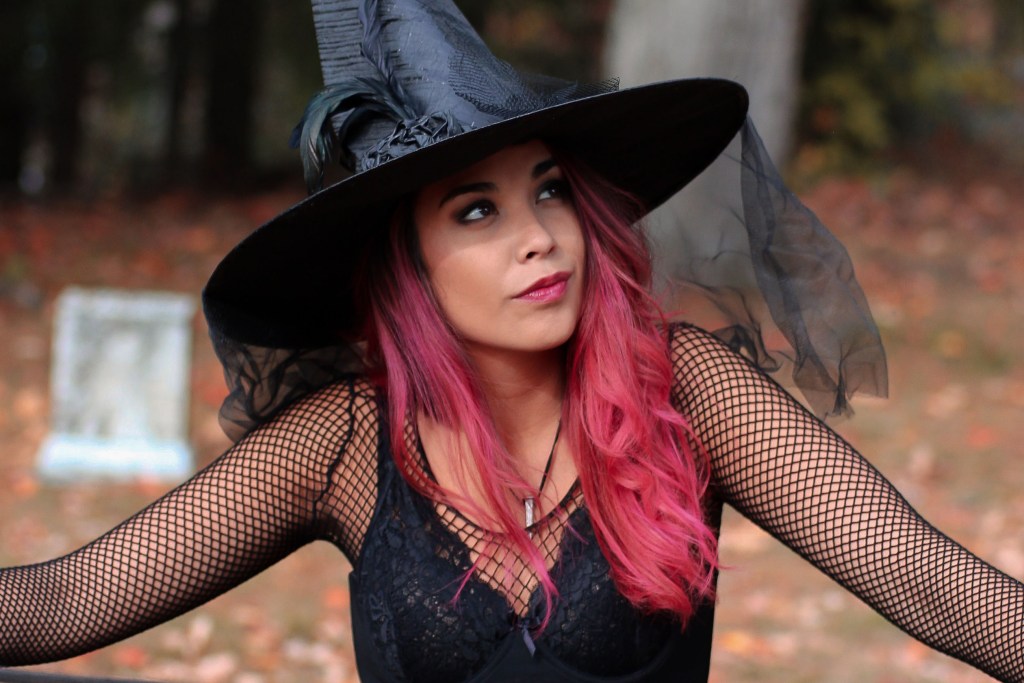 Witch
Gather your coven and check out this pin from Simply Allison. If you have a black dress in your closet, your DIY witch costume is already half done. Then, you just need a witch hat, which you can easily find at a Halloween store or pharmacy.
Georgie from It
Stephen King's It will always be synonymous with Halloween. If you don't have the time to don your Pennywise clown makeup, choose a simpler look like Georgie. To replicate the costume posted by OffbeatBros, you'll need a yellow rain poncho, jeans, and boots. Complete the look with a handmade paper boat and a red balloon.
Firefighters
Dress the whole family in the same theme with these easy firefighter costumes from Motherly. Wear a basic white tee and red suspenders to look like a firefighter. Your child can wear a white with black spots and fake dog ears to be the firehouse dalmatian. If you want to go the extra mile, you can create a fire truck out of a cardboard box to wear around your waist.
Bob Ross and a happy little tree
Posted by Woman's Day, these Bob Ross and happy little tree costumes are perfect for pairs. One person dresses as Ross with the signature afro, blue button-up shirt, and paint palette. The other is Ross' artwork. This couple chose a brown sweatshirt with sewn-on felt leaves to become a tree, which Ross' work is known for.
Pig in a blanket
Transform yourself into everyone's favorite appetizer with this pig in a blanket costume from The Kitchn. Put on a pink shirt and a store-bought pig nose. Then, wrap yourself up in your favorite blanket. With this much creativity, no one will know you waited until the last minute to plan your costume.
Whether you've been super busy this month or you got a last-minute invite to a Halloween party, it's not too late to make an incredible costume. These 10 easy Halloween costumes from Pinterest are great for the whole family to try. Plus, they're simple enough to make in a few hours and sufficiently creative to impress the entire neighborhood. There's no more time to waste! Start putting together your Halloween costume today.
Editors' Recommendations