Fall is one of our favorite seasons for fashion. And this year's fall style trends do not disappoint, especially when it comes to sweaters. Whether you're layering up or wearing it solo, sweaters are essential wardrobe staples. With this season's sweater trends, there is so much to consider. From the revival of classic styles, like cable-knit sweaters and collared designs, to bold, new looks, like statement patterns and cutouts, there's a style that every fashion-minded person will love. Which ones should you add to your closet? Keep reading to discover the best varieties of fall sweaters in 2021.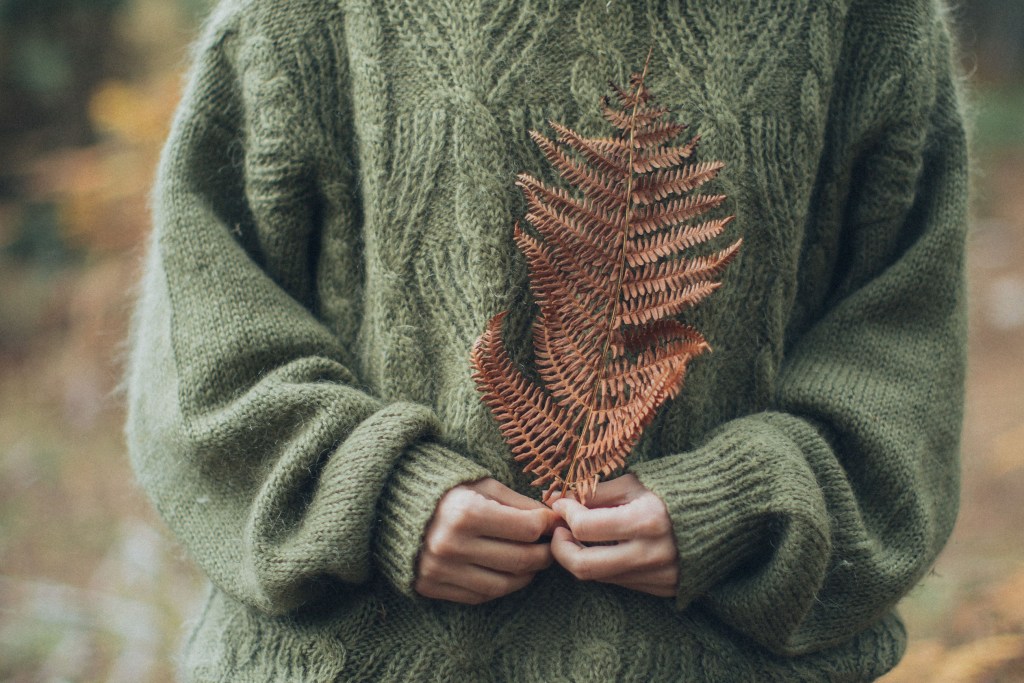 Cable-knit sweaters
Cable-knit sweaters have been a fall/winter essential for years, thanks to their beautiful patterns and warmth. This year, the iconic staple takes on a bit of a new look with chunkier knit patterns and fun design elements. Look for a thick sweater with an interesting knit pattern, or find one with interesting features like fringe or an off-the-shoulder neckline.
Cutout turtlenecks
Cutouts have been a huge trend all year, and not even the cold weather can stop it! This season, consider a cutout turtleneck sweater, which is especially popular because they take a traditionally conservative style and add a dynamic and flirty detail to them. Options include turtlenecks with a cold-shoulder design or a chest cutout.
Polos and collared sweaters
Thanks to the resurgence of 70s-inspired fashion, collared sweaters and polos are also making a comeback. This retro look is effortlessly cool, and there are so many ways to wear this style. You can layer it over a tee or on its own. For a more athletic look, choose a cropped sweater or wear the collar unzipped. Or choose a traditional knitted polo for a preppy style.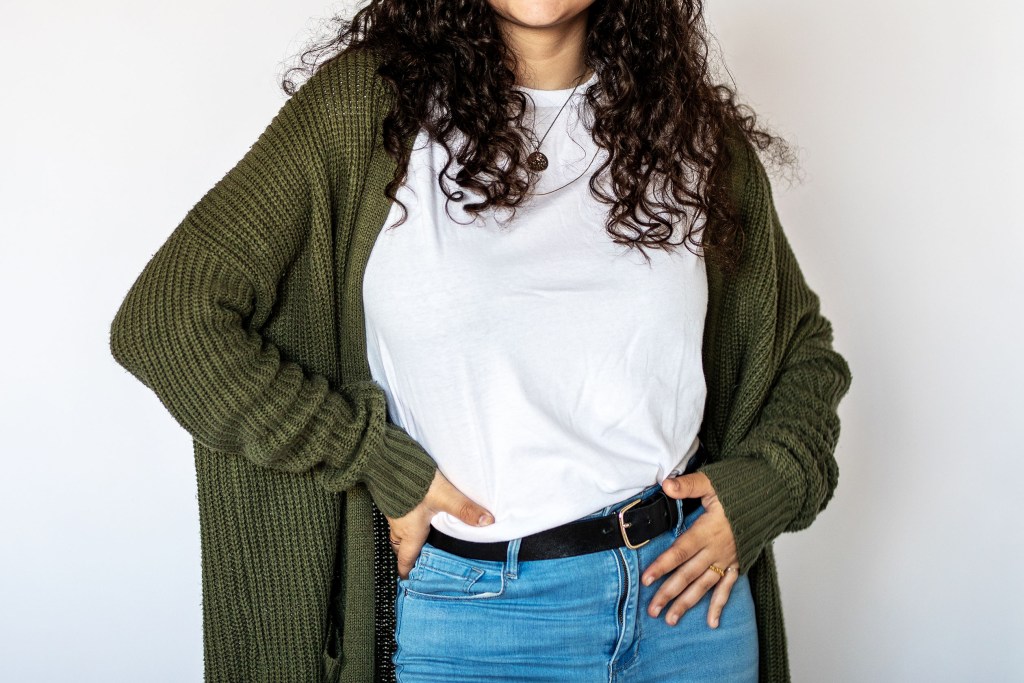 Longline cardigans
Cardigans are timeless cold-weather wear. For a comfy and cozy style, try out a longline or oversized cardi this season. You can wear it in lieu of a jacket on warmer fall days or use it as an extra layer. Choose a patterned sweater as a statement piece or keep it simple and casual with a long black cardigan sweater, relaxed tees, and jeans.
Sweater vests
Sweater vests are back in full force this season, which is no secret. You've probably seen them all over your Instagram feed. There are a few ways you can make this sweater style work for you. Choose an oversized style for casual occasions. Opt for a fitted, cropped sweater vest for cute, preppy days. Or combine this trend with another of the season's most popular styles and find a crocheted sweater vest with a unique design.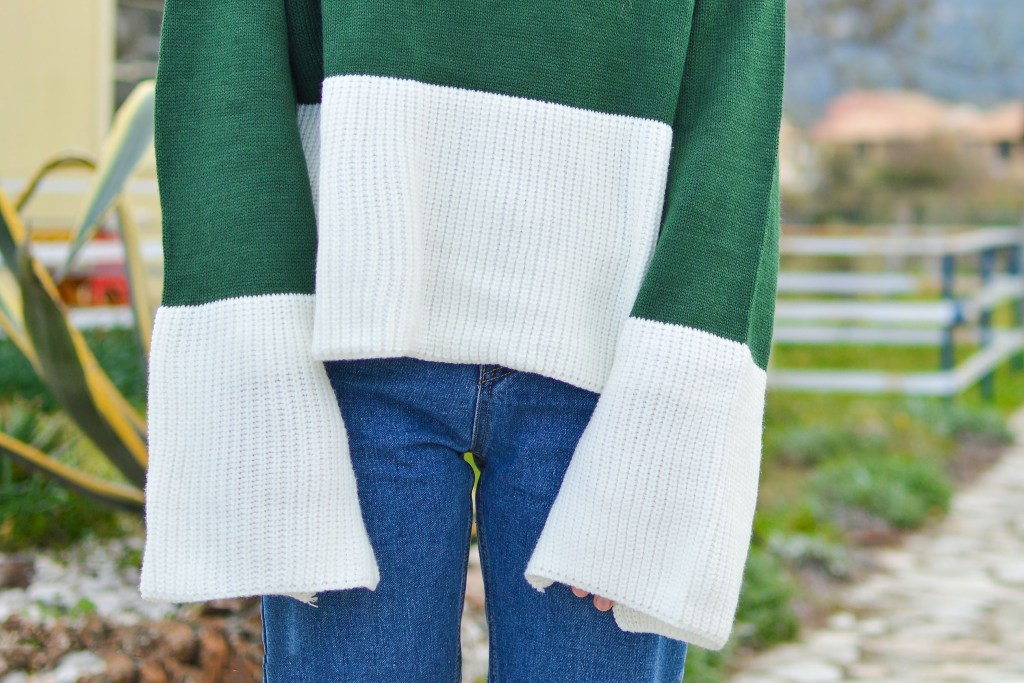 Colorblock and bold patterns
Pack away your simple, neutral sweaters for next year; bold color-blocking and statement-making prints are all the rage this year. Colorblocking is the simplest form of this trend, using two or more solid colors to make a statement. Of course, you can use this trend to showcase your personality; look for a sweater with an illustrative pattern.
Ribbed knit sweaters
If chunky cable knit sweaters aren't your style, keep it simple with a ribbed-knit sweater. This style is super comfortable and trendy. It offers a sleek and stylish look that can't be beaten. You can buy a casual ribbed knit set with pants that match the sweater. Or, choose a fitted, ribbed turtleneck to wear with trousers, jeans, or a cute skirt.
Cardigan and knit top sets
One of the most popular trends this season is the cardigan and matching knit top set. These cute ensembles can be worn separately, but they look so much better together. For warmer climates, find a short-sleeve cardigan sweater and crop top set. Or, in colder areas, you can wear a long-sleeve fitted cardigan with a longer tank top to provide more coverage and warmth.
Sweater weather is finally here. This autumn, there are so many great styles of sweaters to choose from. These are eight of our favorite trendy options to try out. From retro-inspired styles to oversized, cozy designs, so many of these fashionable styles deserve a spot in your wardrobe. Regardless of your personal taste, you can make these adorable sweaters work for you. So, are you ready to go shopping?
Editors' Recommendations