Whether you're covering up grays or trying out a new look, hair dye can be an essential part of your beauty routine. Traditional hair dyes, however, can cause more harm than good–they are often full of harmful chemicals that can hurt your hair and cause allergic reactions. Luckily, there is a better way: natural hair dye. These products are made without harsh chemicals and are gentler on your hair while still providing salon-quality results. Keep reading to learn more about the benefits of natural hair dyes and the best brands on the market.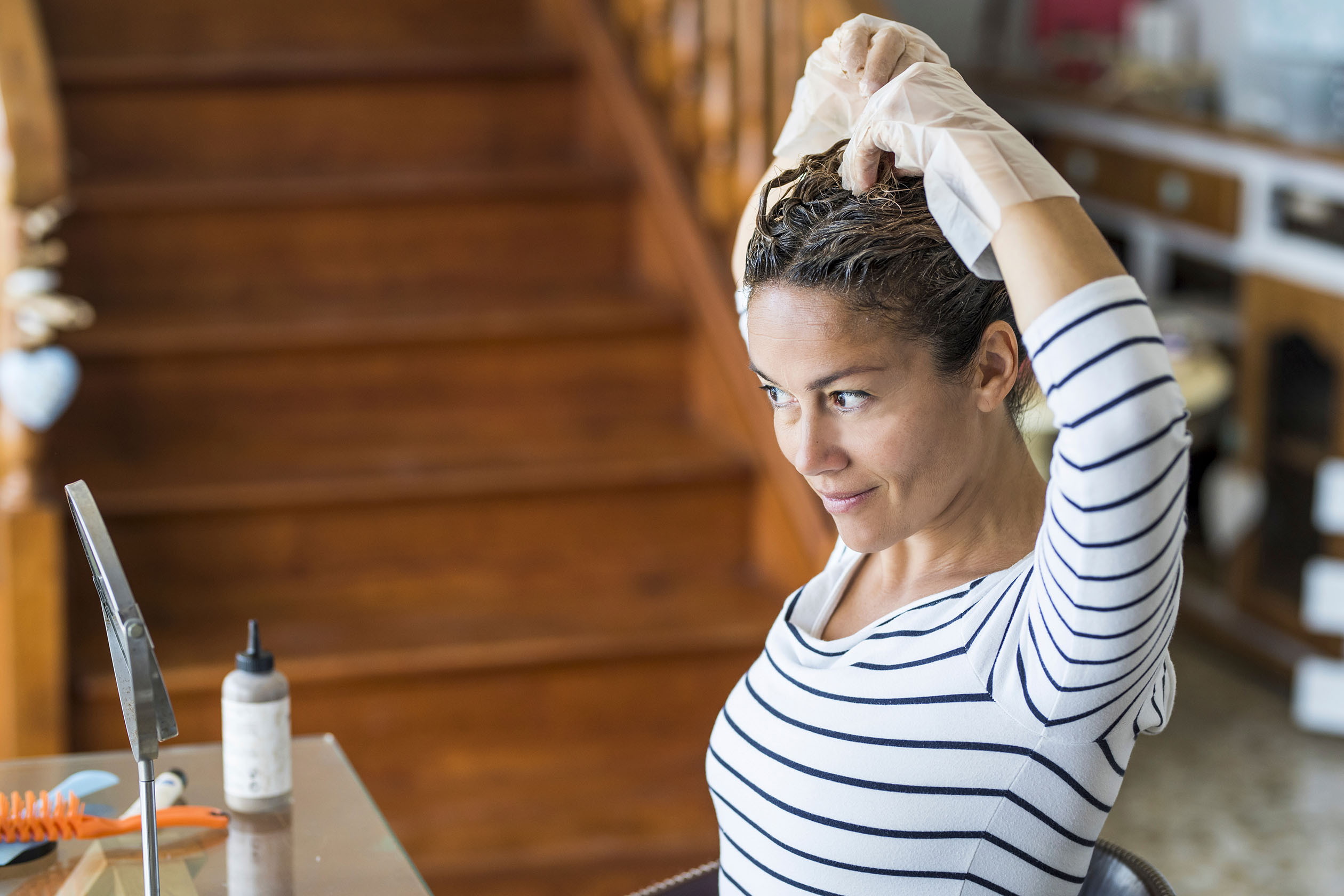 The dangers of hair dyes
Hair, skin, and eyes all get their natural color from melanin, a compound made from tyrosine, an amino acid. The amount of melanin you have regulates these colors, so more melanin means darker colors. To create an artificial color, hair dyes use a concoction of chemicals, and traditional pigments often contain ammonia, hydrogen peroxide, paraphenylenediamine (PPDA), and other harsh chemicals. PPDA is a common allergen included in most traditional chemical-based hair dyes. Ammonia is also highly toxic and prolonged exposure can cause eye and skin irritation and, in extreme cases, respiratory problems.
Research concerning the long-term impact of hair dye remains inconclusive, but some studies have found a possible link between these chemicals in hair dye and blood and bladder cancers. Preliminary research suggests the risks are the highest with people who use permanent hair dyes (versus semi-permanent) frequently. However, experts still do not have a well-defined understanding of the long-term health effects.
Why should you use natural hair dye?
Chemical-free hair dye is a gentler type of dye that does not contain the harmful chemicals found in traditional dyes. Some natural hair dyes still contain some chemicals, but they are in lower amounts that are far less damaging to you and your hair. Natural dyes are gentler, too, which is great for damaged hair. Unfortunately, this means the color may not last as long and won't provide dramatic changes. If you have dark hair and want to go blonde, you may need to use a conventional product, but if you're looking for a tint, a natural dye may be the way to go.
No harsh chemicals
Natural dyes don't contain the harmful additives that are commonly found in other dyes. These chemicals can raise your hair's PH level and damage its overall condition. They can also break down the hair's protein and dry it out, leaving you vulnerable to split ends and breakages. Organic hair color uses herbs and other natural materials to alter the color of your hair, so you don't have to choose between healthy and colored hair.
Avoid breakage
As we mentioned before, natural hair dyes without chemicals don't cause hair strands to break as regular dyes do. In fact, some chemical-free dyes can even nourish the hair shaft, providing your hair with nutrients that will make it healthier and stronger than before.
Safe
Most importantly, natural dyes are safer to apply than standard hair dyes. Because they don't contain toxic chemicals or strong odors, they won't irritate sensitive skin or noses. Plus, they are safe for pregnant people and others with toxicity-sensitive conditions.
Top natural dye brands
The Henna Guys
The dyes produced by The Henna Guys are made from the leaves of the flowering henna plant, which has a red-ish pigment called lawsone. The products are made of natural, ethically sourced materials that are cruelty-free, raw, and chemical-free. The dyes are safe for sensitive skin and more permanent than many of its competitors.
EarthDye
EarthDye is a hypoallergenic hair dye that colors, conditions, and restores the health of hair. The ingredients are plant-based, vegan, and not tested on animals. EarthDye products don't contain any chemicals and are safe to use during pregnancy.
Sante
All of Sante's hair dyes are made of natural ingredients like organic henna, wheat proteins, fruits, and ground herbs. The dyes are certified natural and organic. As a bonus, you can choose from their wide variety of 14 different color options.
Light Mountain
Light Mountain hair dyes are all organic and gluten-free. They are available in a variety of natural shades, like reds, browns, and blacks, all of which are suitable to color gray hairs.
There are tons of great natural hair dyes on the market that don't contain harmful chemicals or additives. These products are safer to use and can still produce the same great results. With these top brands, you can change up your look safely and effectively.
Editors' Recommendations