Few things offer a mental reset as quickly and effectively as changing your hair. Whether it's a daring cut or a bold color, hair can reflect our ever-changing personalities and preferences. However, if you are a salon or DIY dye box enthusiast, you may be overexposing your hair to too many harsh chemicals.
However, you shouldn't have to choose between potentially damaging chemicals and being your fabulous, colorful self. You can compromise by incorporating natural hair dyes into your style change-ups.
First and foremost, there is no such thing as a truly all-natural or chemical-free hair dye. Every option on the market requires some sort of chemical reaction to change the hues of your do. Using the word "natural" on hair products is not yet regulated by the FDA, so it's up to you to do your research and determine what chemicals you're prepared to use on your scalp.
One key rule, however, is to search for dyes that are free of ammonia and p-phenylenediamine (PPD). These are the most irritating ingredients found in many traditional hair dyes. They can cause irritation, soreness, or even blistering. Further, these harsh ingredients can also strip away the scalp's healthy lipids and oils, damaging the protective outer layer of the hair fiber and weakening the hair shaft.
Since there is little conclusive evidence, doctors continue to research and debate the long-term, potentially carcinogenic effects of repeat exposure to certain hair dye chemicals, including titanium dioxide. While there isn't a consensus yet, choosing a less abrasive option will significantly limit your risk.
Want to get to the root of the issue? We're breaking down the best harsh chemical-free hair dye options so that you can have fun with your hair while embracing cleaner beauty options.
DpHue Color Boosting Gloss + Deep Conditioning TreatmentIf you are looking to deepen your natural hue, this semi-permanent hair dye is for you. With eleven color options, this formula provides instant color, conditioning, and glossiness. The color change is subtle, so don't opt for this product if you want a dramatic change. However, it's a great choice if you are looking to give your current color a little more definition and boldness. The formula is ammonia-free, with no parabens, phthalates, or sulfates.
Naturtint Permanent Hair Color
We highly recommend this treatment for covering gray roots. With twenty-eight color options, you have a plethora of options, allowing you to pick the hue that blends the most naturally with your existing hair color. The ingredients in this permanent hair color are packed with antioxidants, Vitamin E, and other replenishing ingredients that feed and nourish the hair. Many of these minerals also come from natural seeds and plant oils. Of course, this formula has no ammonia, heavy metals, silicone, parabens, or gluten.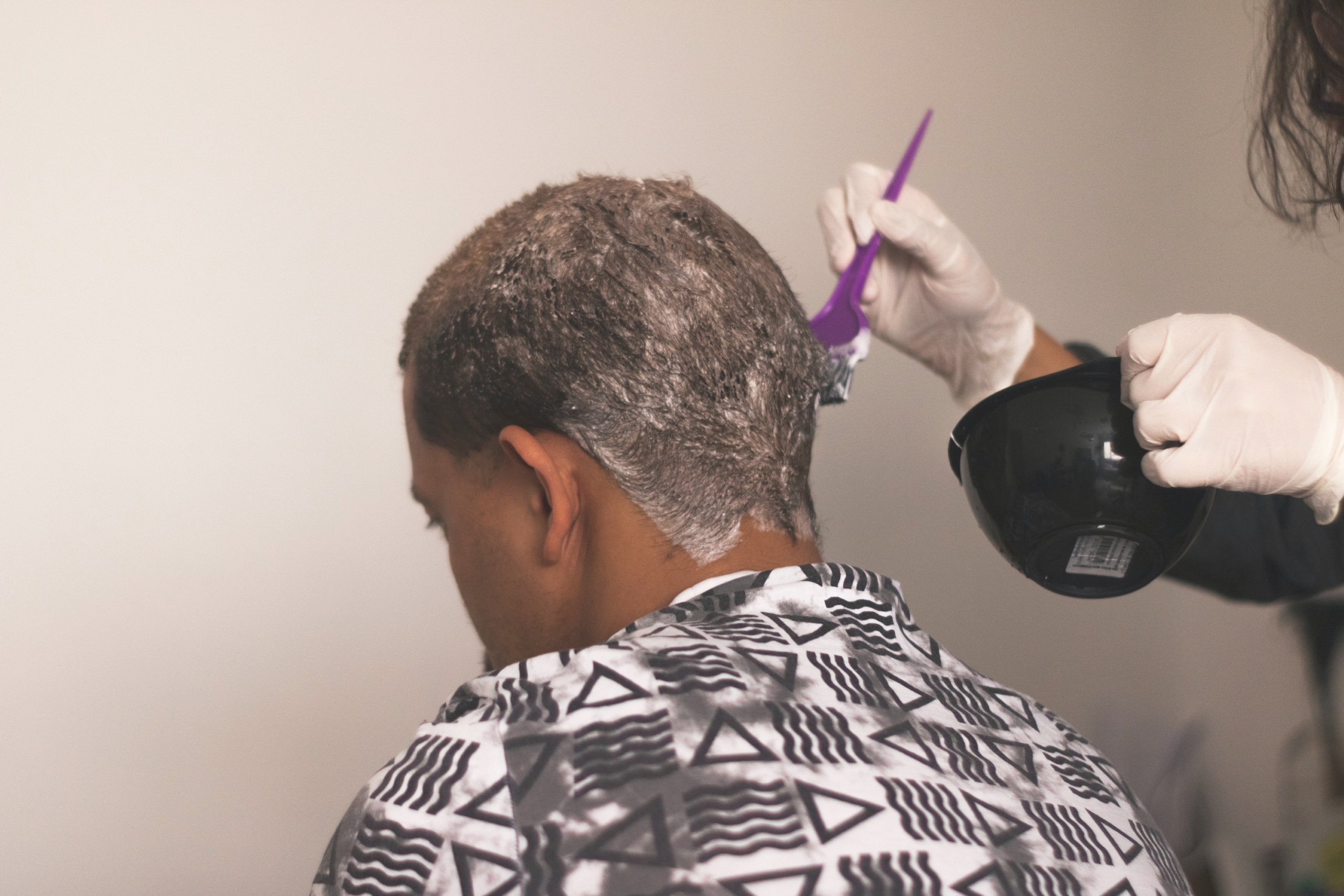 Scwarzkopf Simply Color Permanent Hair Color
If you tend to have a sensitive scalp, give this natural color option a go. It's made with botanical oat milk, soy protein, and gentle argan oil to soothe your finicky scalp. Available in twelve shades, it offers gray coverage as well as vibrant tinting. Plus, it's free of ammonia, silicone, and PPD.
Maria Nila Colour Refresh
If your hair is looking a little dull and lackluster, it might be time to amp up your color. With a non-permanent pigment, this product acts as a hair mask to refresh and replenish color. If you want a more dramatic change, this treatment can also give you a total transformation with its unique and exciting hues. Have fun with it– the dye will wash out in five to ten shampoo sessions, so the long-term consequences are minimal. You can feel good knowing it's free of the harsher chemicals, and the added argan oil will leave your new do looking extra shiny.
Clairol Natural Instincts Semi-Permanent
This hair dye is made from 80 percent naturally-derived ingredients, including aloe vera and coconut oil. It's available in a whopping thirty-seven shades, so you can definitely find the right color to liven up your look. As with most ammonia-free options, this works best to liven your existing shade because it is not very potent. Leave the dramatic bleaching to a professional.
Madison Reed Permanent Hair Color Kit
If you are a salon regular, the ads for Madison Reed color kits may have piqued your interest. The company will customize a formula for you, allow you to consult with a stylist for color matching, and send a full DIY kit right to your doorstep. It's certainly a step above your basic drugstore dye-box experience. What's more, Madison Reed uses top-notch ingredients and a formula full of argan oil, keratin, and ginger root extract. The system is PPD-free but it does utilize Para Toluene Diamine (PTD) as a coloring agent. While this is less harsh than PPD, it can still be slightly irritating to sensitive skin. The good news is it's free of ammonia, parabens, phthalates, resorcinol, and titanium dioxide, among other harmful ingredients.
BlissMark provides information regarding health, wellness, and beauty. The information within this article is not intended to be medical advice. Before starting any diet or exercise routine, consult your physician. If you don't have a primary care physician, the United States Health & Human Services department has a free online tool that can help you locate a clinic in your area. We are not medical professionals, have not verified or vetted any programs, and in no way intend our content to be anything more than informative and inspiring.
Editors' Recommendations