We've all been cautioned against it. We know we shouldn't, yet it's impossible to resist the urge. When a fresh pimple emerges, we pop it. Unfortunately, pretending to be Dr. Pimple Popper has its consequences, and we're often left wondering how to treat the resulting scars.
Stick with us as we cover how long it takes for scars to fade, why scars form in the first place, and the right products you need to fade your facial scarring. Here's the rundown on what to do if you've been picking.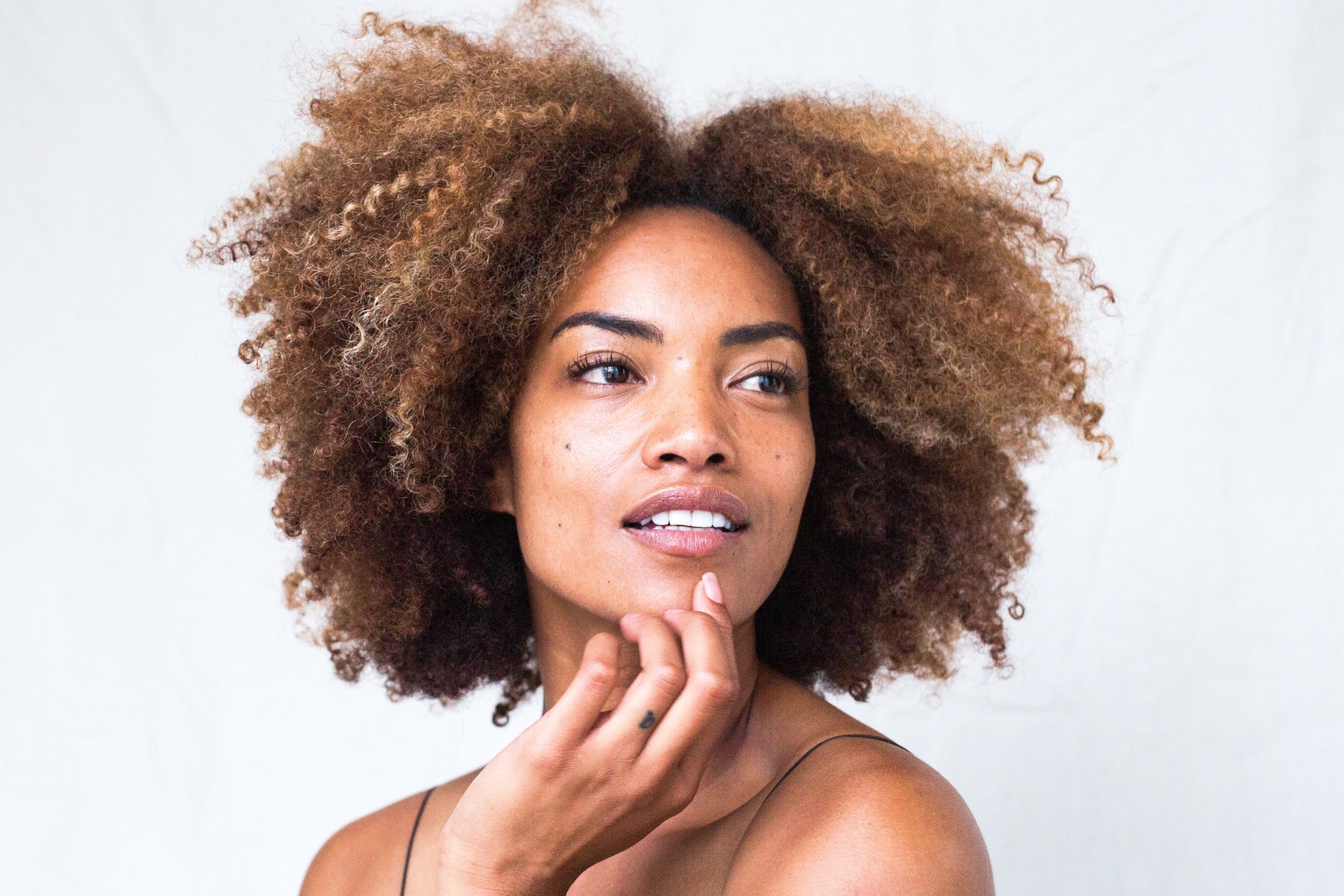 What creates scarring?
To properly treat scar tissue, you first need to understand how it forms. Scars are depressions or raised areas found on the skin's surface which form as a result of an injury, whether it's a cat scratch or moderate to severe acne.
According to dermatologist Shereene Idriss, scar tissue forms after the inflammation subsides and the wounded skin begins to heal. Acne scars are characterized by a permanent difference in the skin's texture, while superficial marks like hyperpigmentation, will fade on their own with time.
The most common form of acne scarring is a depressed area in the skin. There are a few different types, including:
Atrophic scars – characterized by a very slight dip on the surface of the skin

Boxcar scars – scars with a boxy shape, broader than ice pick scars

Ice pick scars – identifiable by the deep pits that look like they were created with an ice pick

Rolling scars – similar to boxcar scars, rolling scars are wide with softer edges
However, severe acne can sometimes leave raised, red, scar tissue, known as hypertrophic or keloid scarring.
How to prevent scars from forming
We've all heard the old cliché, "an ounce of prevention is worth a pound of cure," and that's especially true with acne. If you have moderate to severe acne, consider making an appointment with your dermatologist who may prescribe a topical prescription, oral antibiotics, or a combination of the two to combat your existing breakouts.
Another great way to prevent acne scarring? Put down the extraction tools, step away from the magnifying mirror, and leave your face alone. No matter how satisfying it is, popping your pimples causes inflammation and spreads bacteria, which is a recipe for additional breakouts and further scarring.
Use a cleanser created for acne-prone skin
If you have acne-prone skin, the last thing you want to do is strip your skin of its essential oils. Drying out your skin triggers increased oil production, which can lead to even more acne. Opt for a gentle cleanser with ingredients that promote cell turnover. Dermalogica's Clearing Skin Wash contains lactic acid and salicylic acid.
Alpha Hydroxy Acids (AHAs) like lactic acid treat the surface layers of your skin and provide gentle exfoliation, while Beta Hydroxy Acids (BHAs) like salicylic acid penetrate deep down into your pores, dissolving sebum and bacteria.
Pro tip: Wash your face with lukewarm water to protect your skin's acid mantle. Damaging the acid mantle makes it easy for bacteria to grow, which can cause dryness, irritation, and acne. Washing your face in hot water won't open your pores, as many believe, because pores can't actually open. Pores lack muscles, so they can't open or close, but clogged pores can become dilated. BHAs like salicylic acid keep this from happening.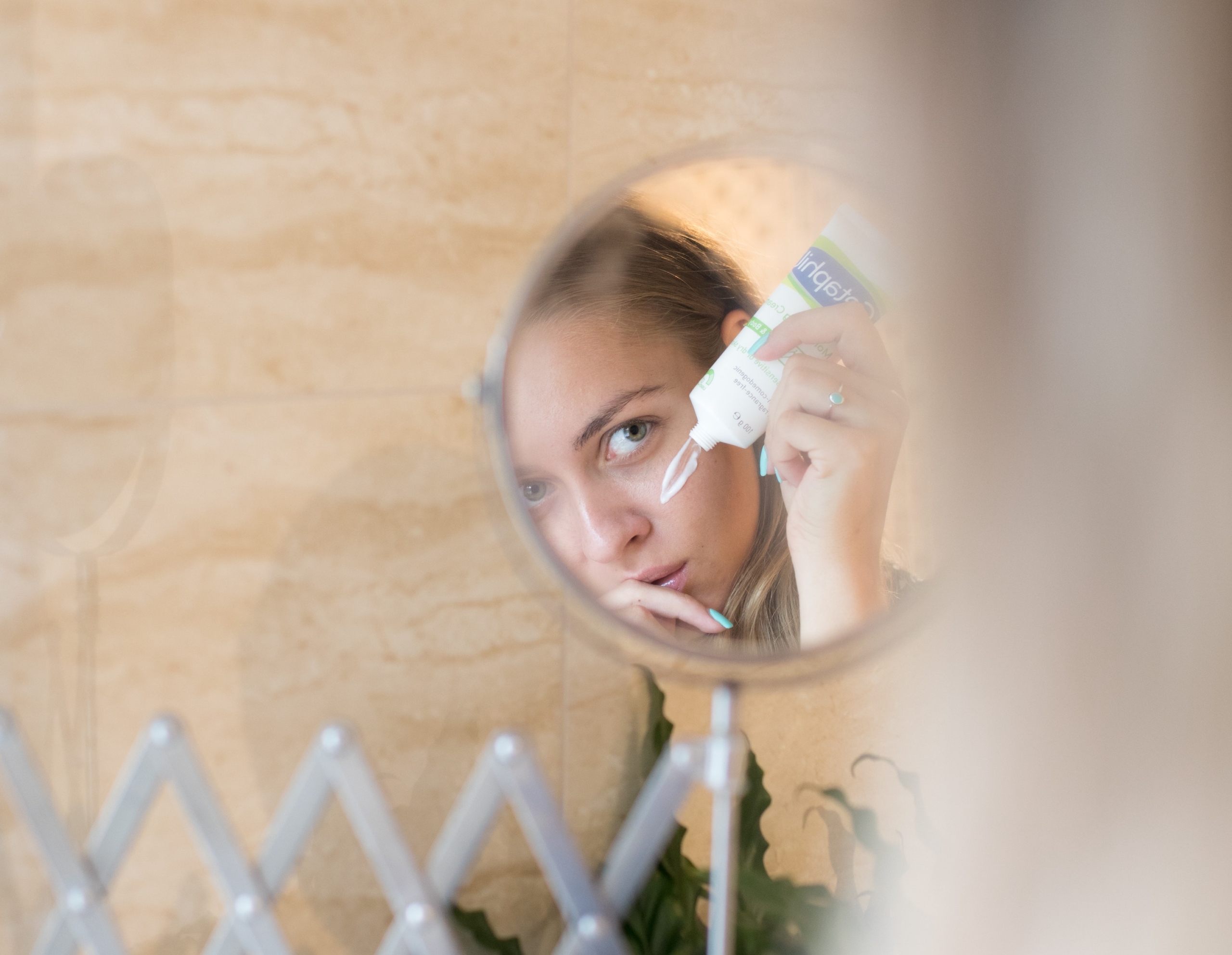 Treat active breakouts
Active breakouts can leave skin sore and irritated. Paula's Choice CLEAR Regular Strength Daily Skin Clearing Treatment is one of the most effective serums to handle your acne. Using bacteria-busting benzoyl peroxide and skin-soothing allantoin (the same ingredient found in scar treatment gels), this serum can help reduce redness and sensitivity while stimulating healthy tissue production.
Don't skimp on moisturizer
You need moisturizer even if you have oily skin. As we mentioned earlier, acne products can be drying and cause rebound oil production, so choose an oil-free moisturizer like Tula's Breakout Star Oil-Free Acne Moisturizer, which contains 2% salicylic acid to prevent breakouts and azelaic acid to brighten pigmentation.
Always wear sunscreen
Sun exposure can worsen scarring and darken pigmentation, but using greasy, traditional formulas can cause breakouts. Fortunately, Elta MD's UV Clear Broad-Spectrum SPF 46 contains zinc oxide and octinoxate, which are less likely to clog pores than traditional sunscreen ingredients.
Try out a retinol
Retinol, one of the most widely used anti-aging treatments, can also help diminish the look of facial scarring, boost collagen production, and increase skin elasticity. Sunday Riley's A+ High-Dose Retinol Serum uses a 5% retinoid ester blend combined with 1% liposomal-encapsulated retinol to increase cellular turnover and improve the appearance of fine lines, clogged pores, and scar tissue.
Introduce retinol into your routine slowly, and prepare for an adjustment period. Dryness, flakiness, and sensitivity are common side effects.
Use a dedicated scar treatment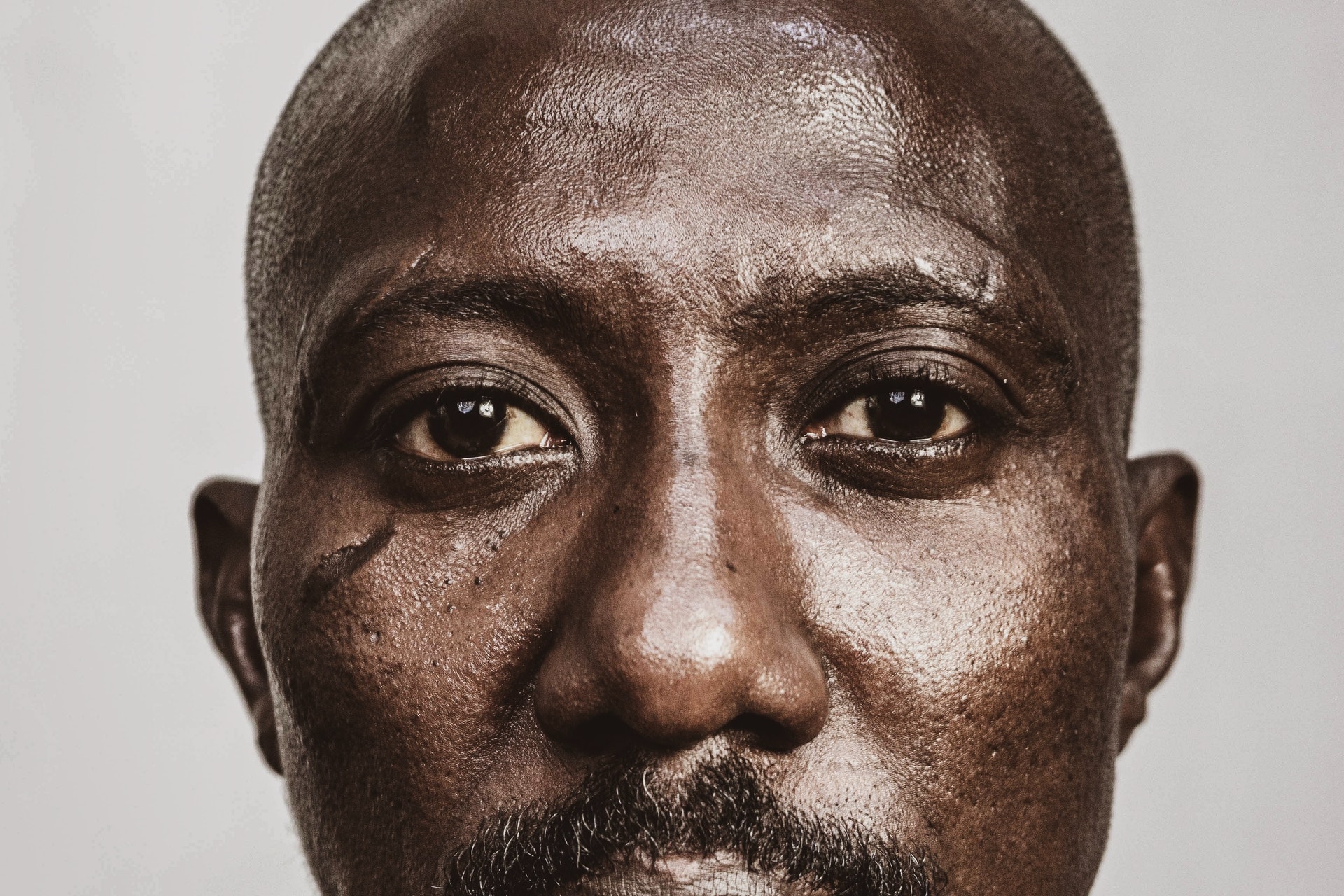 Mederma contains 0.5% allantoin, which is clinically proven to reduce the appearance of scars, and this gel works on old scarring as well as fresh scars. Make sure you apply a moisturizer after you use it, as it can be drying on its own.
When to see a professional
If you've tried absolutely everything with little to no effect, it may be time for an in-office treatment. Your dermatologist may use a combination of light therapy and IPL (intense pulse light) laser treatment to diminish the look of scarring. Further, in-office treatments like micro-needling, medical-grade chemical peels, and intense pulsed light (IPL) can help.
Editors' Recommendations