How much fun is it to constantly shave a part of your body? Not at all, right? That's why you are checking into looking at getting laser hair removal done.
But there are a lot of things to consider before embarking on this journey. Here are a few tips you'll want to know first.
You need patience
Laser hair removal isn't a one-and-done solution. You will need to have multiple treatments over a period of time to permanently remove your hair. During the process, you might see lighter hair, or your hair becoming less coarse. But to get those smooth, hairless results you want, you'll need some patience to see all of your appointments through.
If you do not finish all of the treatments hair will come back over time. You can't skip the last one or two because you don't see hair anymore. Like how you can't stop taking your medicine because you feel better. You need to finish the treatment.
The average number of treatments is six, so get that schedule ready.
The prep work
If you think you get to waltz into your appointment and get started – think again. If you are going to be committed to laser hair removal, you will need to accept some longer-term changes in your habits. That means following some ground rules before starting treatments.
No sun for a month before the treatment
No tanning beds/self-tanner for weeks before each treatment
No tweezing, waxing, plucking of the area the day before
No makeup, deodorant, antiperspirant, lotion, or anything else on the area
You can only use a basic razor 24 hours before treatment
If you don't like to tan then you'll be in good shape. But if you are a sucker for the sun, you will need to really pay attention to the timeline before each treatment.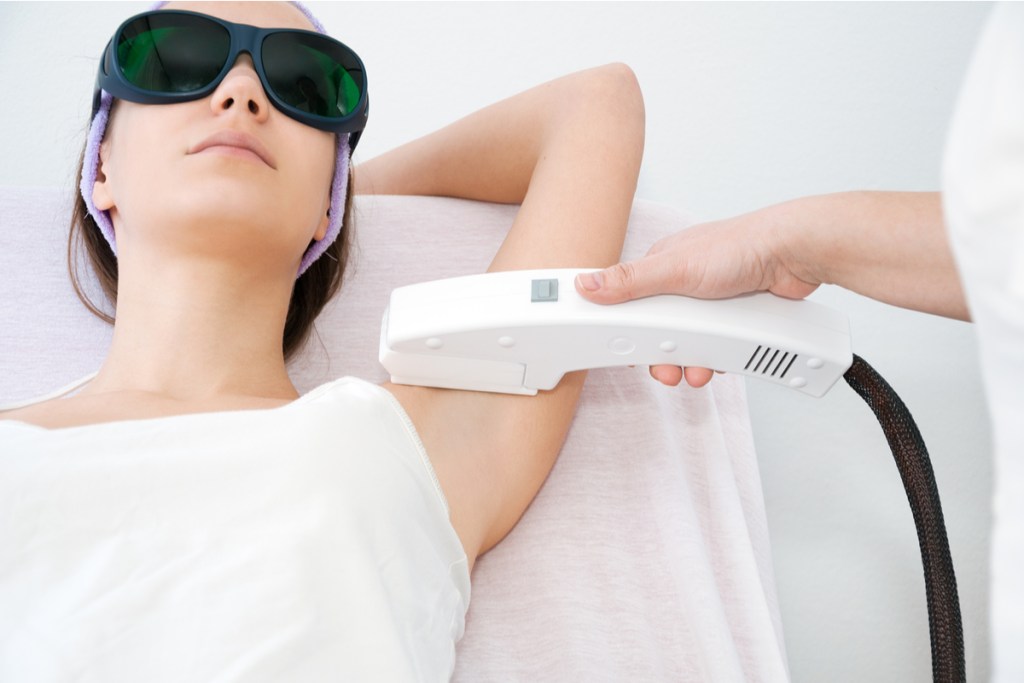 After treatments
Sorry, but there's another list of no's coming. We just want to make sure you are prepared and know the information.
You can't work out
You can't go in the sun after
You can't tan (fake or otherwise)
You can't shower after
You will be instructed to avoid the shower and the gym for 24 hours after your treatment. The laser's hot rays are still going to be in your skin and the added heat from steam can irritate your skin and cause skin spots and bacterial growth.
Just like you can't be in the sun before your treatment, you can't be in the sun after. You have to be ready to go a long time being your most beautiful pale self if you want to do laser hair removal.
Treatments are quick
Most appointments are under half an hour. Faster than a shower for some people. They can be longer depending on how much of your body you are getting lasered.
You will need multiple appointments, and that could be an obstacle. Be sure to research if the hours of operation for the practitioner align with your schedule. You don't want that time to go to waste if you can't book all of your appointments.
Perks
It's not all don't do this and don't do that. Laser hair removal does offer benefits.
Bye-bye ingrown hairs
If you suffer from constant razor burn and ingrown hairs, then laser hair removal is worth checking out. Your skin will be smoother and the reduction in permanent hair will create a clearer surface. There will be fewer hair follicles to get clogged and blocked up.
The treatments also cause the remaining hairs to grow straighter, which also leads to less irritation and the chance of ingrown hair.
All skin tones welcome
No matter what your skin tone is, you can get laser hair removal. It used to be only people with lighter skin and darker hair would get the best results.
Darker skin tones and people with darker hair follicles wouldn't see as great of results with some other laser treatments. Now they can! Well, since the late 90s/early 2000s. The diode and Nd: YAG lasers are specifically for darker skin tones and coarser hair.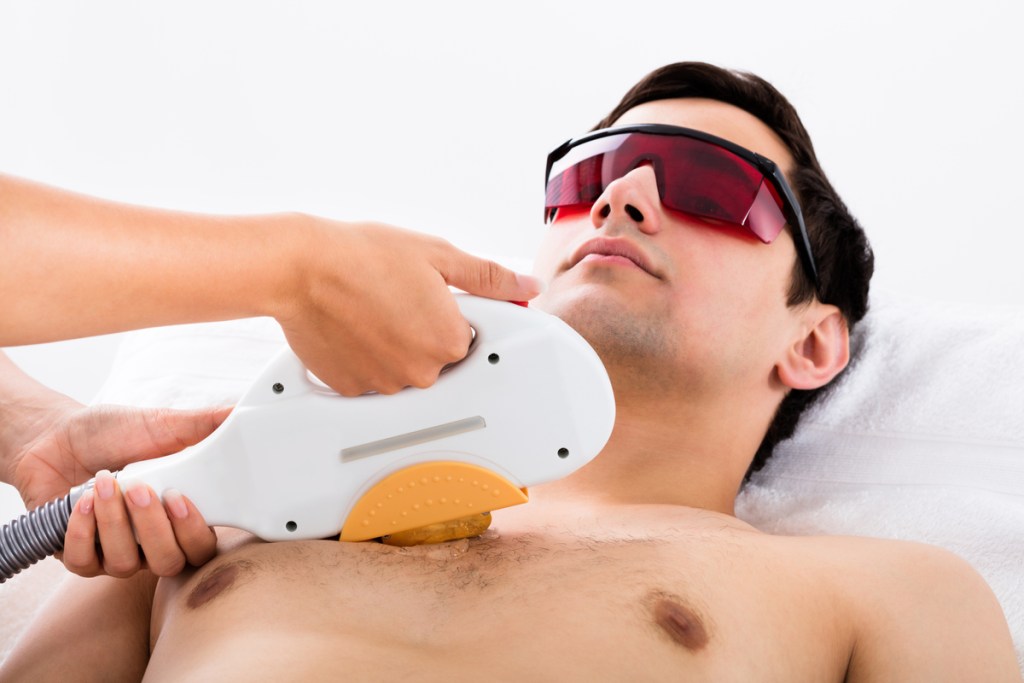 It can get pricey
We know constantly buying razors, shaving creams, waxing kits, and whatever else you use to remove hair can add up as well. But with the average session for hair removal being in the $300 range, times the six sessions you need to complete the process adds up to a significant investment.
Always go to a professional
Maybe the most important bit of advice about laser hair removal is making sure you see a certified, licensed professional aesthetician. If a place guarantees "permanent removal" and "complete removal" of your hair – stay clear. Not even laser hair removal can remove 100% of your hair, and it won't be gone forever.
Talk with the technician or dermatologist and ask a lot of questions. This is your body, you want to make sure it's in good hands.
But does laser hair removal work? Yes! Just know that you'll need time and patience to see the treatment through, that the hair won't completely be gone, and may come back over time.
If you want to see less hair, have a reduction in the thickness and coarseness of your hair, and are tired of ingrown hairs and irritating bumps from shaving, then go ahead and book your consultation.
BlissMark provides information regarding health, wellness, and beauty. The information within this article is not intended to be medical advice. Before starting any diet or exercise routine, consult your physician. If you don't have a primary care physician, the United States Health & Human Services department has a free online tool that can help you locate a clinic in your area. We are not medical professionals, have not verified or vetted any programs, and in no way intend our content to be anything more than informative and inspiring.
Editors' Recommendations